After Cambodia stopped direct flights from Malaysia in July 2020, travellers have had to travel by a third country to the Kingdom. Cambodia has recently announcement welcoming fully vaccinated visitors from any country without quarantine requirements upon arrival. AirAsia Malaysia (flight code AK) will resume flights between Kuala Lumpur and quarantine-free Phnom Penh, Cambodia, from 26th January 2022.
The resumption of quarantine-free travel to Phnom Penh will see AirAsia initially operate a weekly flight schedule of two return flights from Kuala Lumpur every Wednesday and Sunday. More routes will be added and frequencies increased as travel demand grows. This will occur in tandem with the reopening of more leisure destinations in the near future, subject to approval from the authorities.
Quarantine-free Phnom Penh Offers
Bookings for flights to Phnom Penh are now on sale from RM194 one way for travel between 26th January 2022 to 23rd March 2022 through the 'Flights' icon on the airasia Super App and website.
Pick up great value flights+hotel deals up to 30% off through the 'SNAP' icon on the Super App.
In conjunction with AirAsia's 20th anniversary celebrations, you can book hotels separately under the "Hotels" icon.

Get savings up to 20% using the promo code HAPPY20 until 20th December 2021.
Fully vaccinated travellers from Malaysia who wish to travel to Cambodia must meet the Cambodian Government requirements prior to purchasing flights and upon arrival.
Partial and Non Vaccinated Travellers must still observe 14-day quarantine upon arrival in Cambodia.
…. After Thailand and Singapore, we are excited to announce Cambodia as the third country for international quarantine-free travel that we are resuming operations to. Riad Asmat, AirAsia Malaysia CEO
The airline welcomes the resumption of flights to Phnom Penh, a very popular leisure destination for AirAsia prior to the Covid-19 pandemic. Apart from supporting this Cambodian government initiative, they look forward to launching more flights to the country soon.
Things to know before you go
With more than 90% of Cambodia's 16 million population fully vaccinated, ranking them fifth in the world, travellers should feel confident to visit the Kingdom
…. On November 15th, 2021 the Royal Government of Cambodia officially announced the reopening of the country to welcome fully vaccinated international tourists and travellers without any state quarantine at all international gateways and checkpoints with less restrictions, requirements and complications. Since then, we have seen a significant increase in the number of travellers and international flights. HE Thong Khon, Minister of Tourism, Cambodia
Before you leave for Cambodia, all international tourists and travellers are required to have
a negative COVID-19 PCR Test taken within 72 hours of travel

proof of being fully vaccinated that is legitimate and acknowledged from the original respective country.
Upon arrival all international tourists and travellers will be required to:
conduct the COVID-19 diagnostic Rapid Test (free of charge).
If the result is negative, you are free to travel anywhere in Cambodia.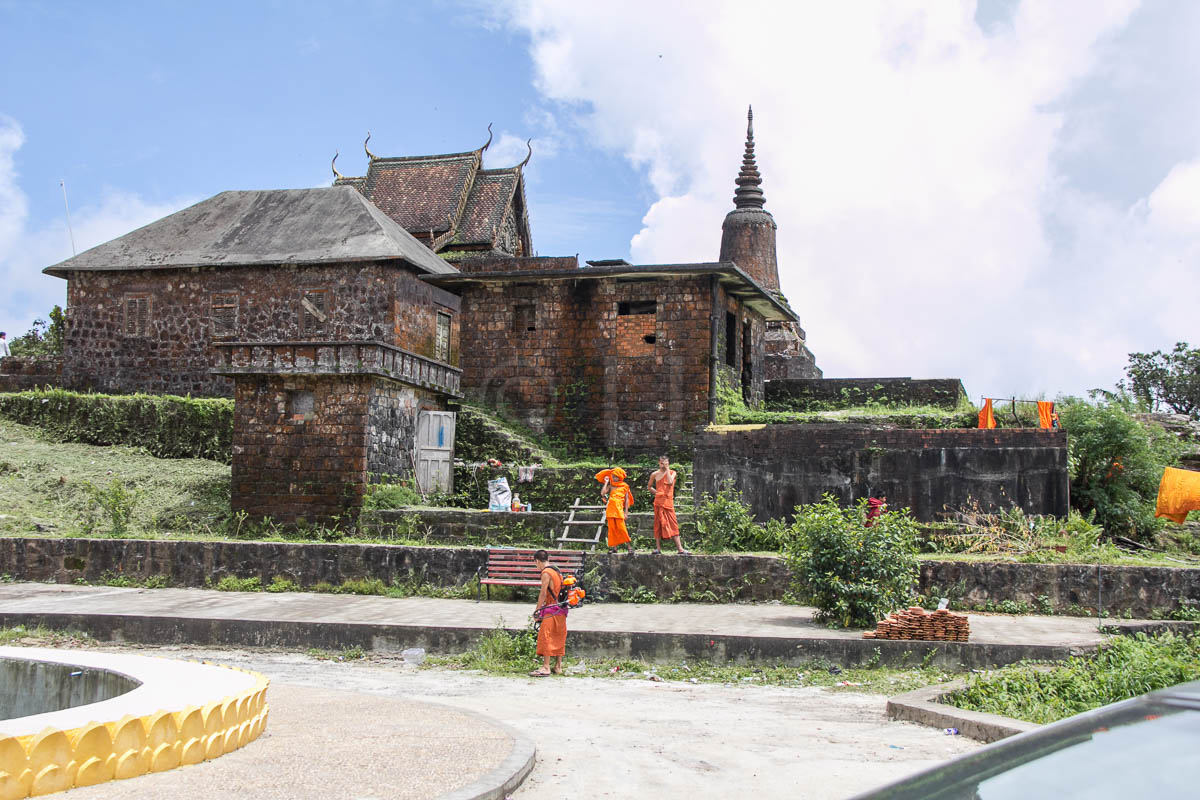 AirAsia ensures that only fully-vaccinated employees operate all flights and perform on-duty at airport terminals. They have also put in place a robust Covid-19 mitigation plan including by accepting only fully-vaccinated passengers onboard, making it mandatory to check-in via the airasia Super App that integrates with vaccination records on MySejahtera, and will soon launch a unique FACES facial recognition boarding system that will make the entire journey fully digital and contactless.
Despite mostly not flying for a good part of the past 20 months, all AirAsia's aircraft are properly maintained according to procedures set by the manufacturer. AirAsia has set up an in-house maintenance, repair and operations (MRO) unit called Asia Digital Engineering that provides services not only to AirAsia but also other airlines. Likewise, all its pilots and cabin crew are regularly trained for mandatory refresher courses and ongoing retraining so that they are always on top of their job requirements.
For entry requirements into Cambodia, please click here.
Stay up to date with everything e-commerce from the airasia Super App by following @airasiasuperapp on Instagram and Facebook for the latest updates on airasia Super App's e-commerce offerings!