airasia rewards, formerly BIG Rewards, has 'returned home' to the airasia Super App family. If you're a BIG Member, you may have realised that although your points are available across the AirAsia platform, you've had two separate apps for earning and spending your reward points on the airasia Super App. No more. As of 15th December 2021, all features from the previous BIG Rewards app will merge to be available within the airasia Super App giving users a more seamless app experience. 
airasia rewards: what else is new?
With the new integration, users benefit from an integrated rewards programme that further strengthens the airasia Super App platform. All user details and remaining points will be merged into the Super App and be renamed airasia points. The premier loyalty rewards points will now be the digital loyalty currency you can use throughout the entire Super App ecosystem.
Collect more airasia points
To celebrate the integration, airasia rewards is giving app users up to 20X airasia points for every purchase they make on the airasia Super App. This offer is available from 16th to 20th December 2021.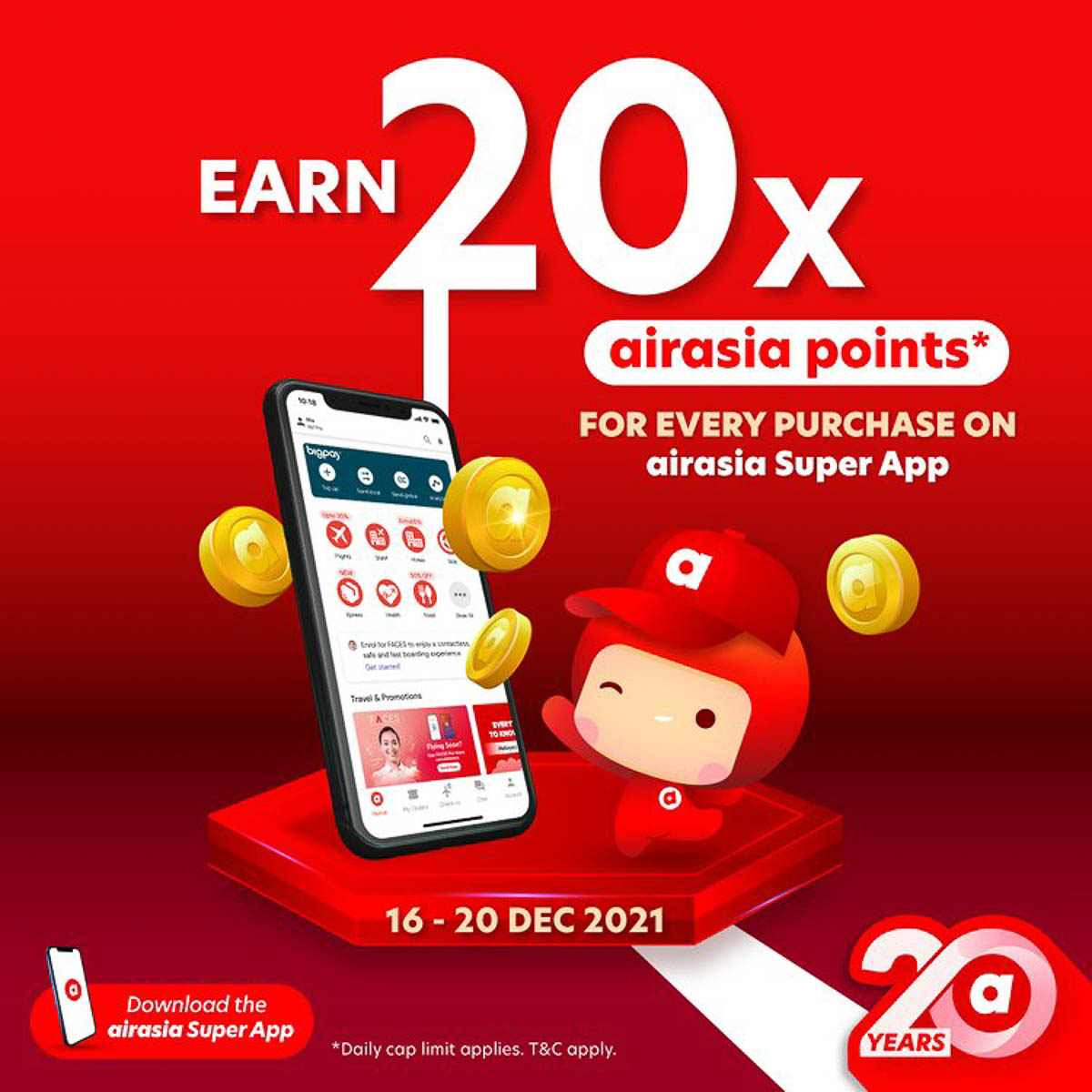 App users who book or purchase flights, hotels, SNAP, food, grocery and duty-free items using their airasia points can enjoy a special redemption promotion of 50 points to RM1 (normal rate is 125 points to RM1) during the promo period.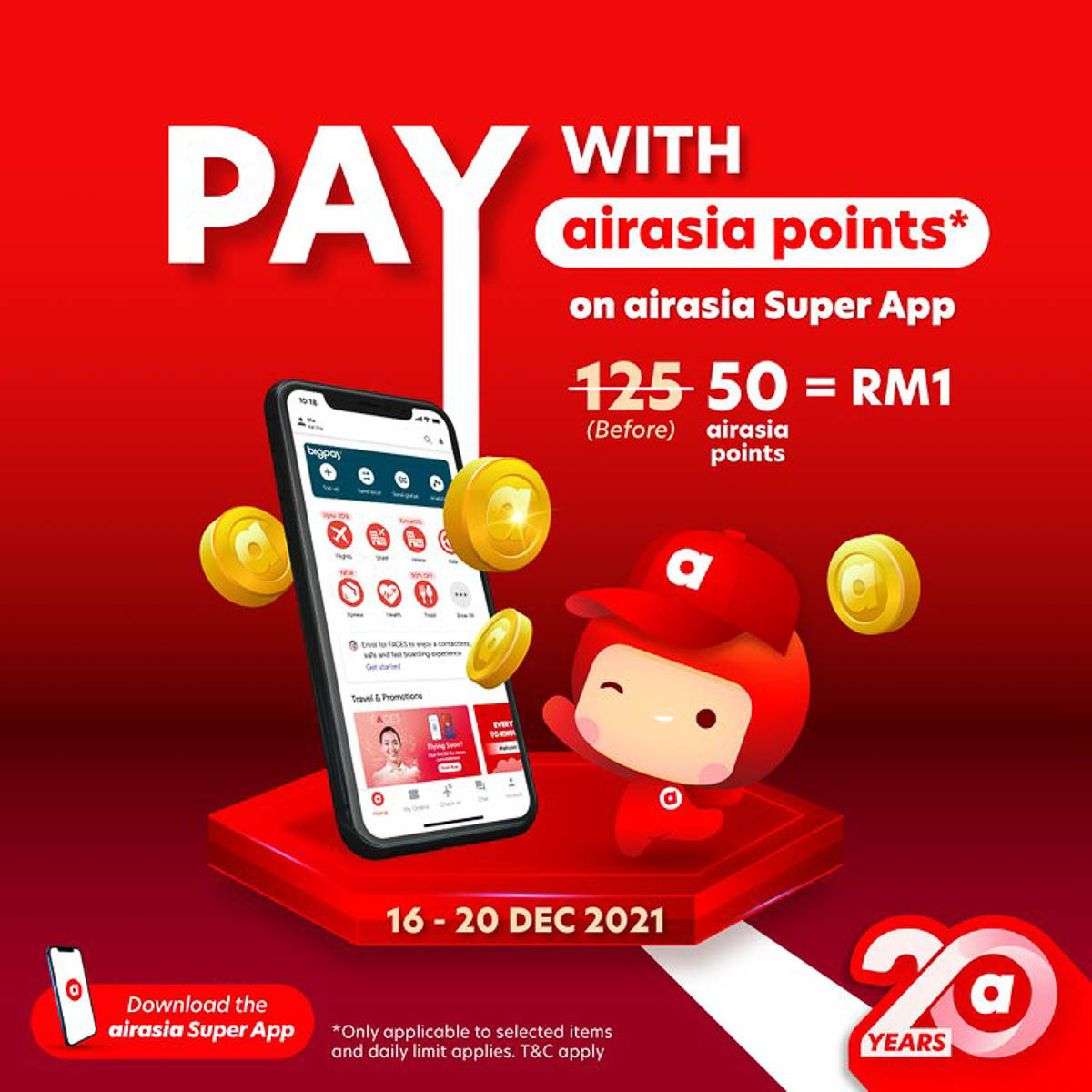 Amanda Woo, CEO of airasia Super App is proud to see a phenomenal  growth of airasia Super App in recent years since its launch in October 2020. Their digital businesses include nearly 20 travel, delivery and lifestyle offerings and they have successfully transformed into a data and tech-driven company. The airasia Super App is now a way of life and this upgrade refines the ecosystem with the integration of airasia rewards.
The enhancement of the airasia Super App is in line with AirAsia's core value of providing value and the best deals for our flight passengers, and now to our everyday app users. Amanda Woo
Users are not the only ones to benefit. The addition of airasia rewards will spark new and exciting collaboration opportunities with our flight and hotel partners, merchants, and even riders. As a result, app users will benefit greatly from better deals and different ways to redeem their airasia points.
You can stay up to date with everything e-commerce from the airasia Super App by following @airasiasuperapp on Instagram and Facebook. Book your flights and more on the AirAsia website or download the airasia Super App from the Apple App Store, Google Play Store or Huawei AppGallery.