airasia Super App FACES is not only a travel game-changer, the instant facial verification is also here for lifestyle offerings within the airasia Super App.The world first facial recognition technology was launched simultaneously in Kuala Lumpur and Manila on 19th November 2021.
airasia Super App FACES
Initially rolled out at Senai Airport in Johor for check-in purposes, in February 2018, FACES now provides millions of airasia Super App users with a fully digital and contactless journey on AirAsia flights, as well as enhanced convenience, security and safety for all their travels and lifestyle needs.
FACES makes the airasia Super App the one stop shop that instantly identifies customers via instant facial recognition, to order and pay for the many travel and lifestyle offerings seamlessly on the one app.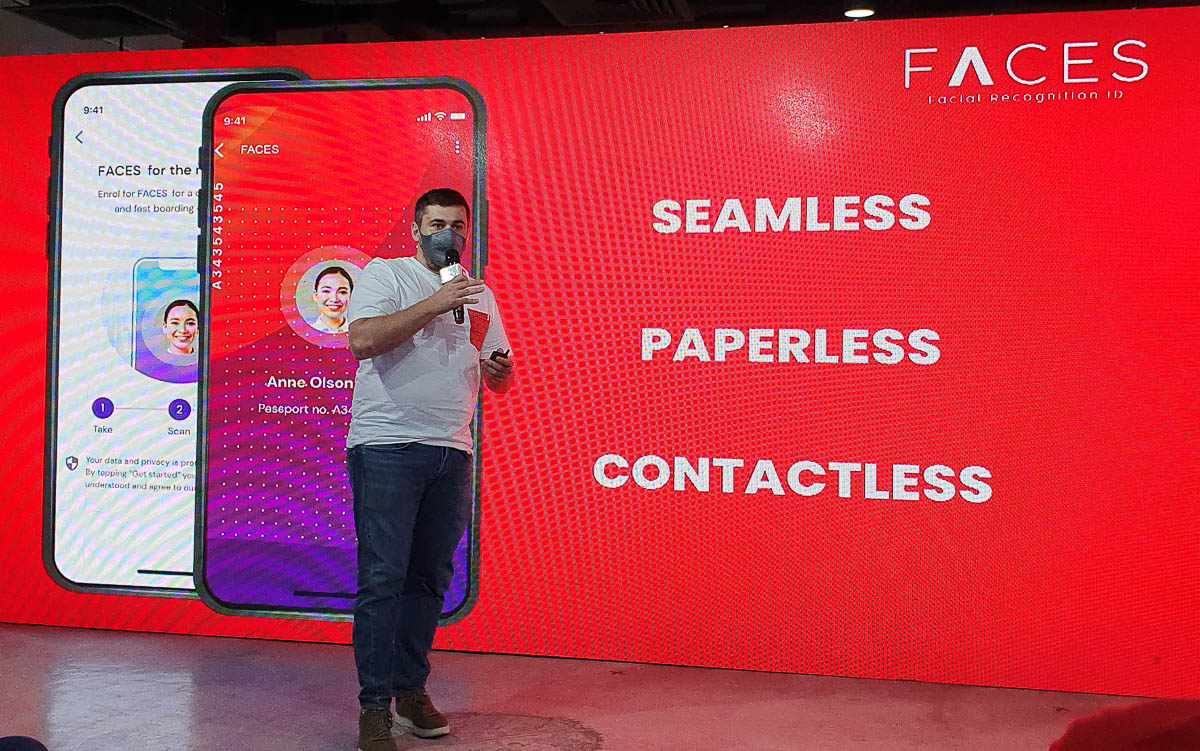 Is it hard to set up?
Simple answer – No. All you have to do is open up the airasia Super App on your phone and click on the message in the middle of the page inviting you to enrol for FACES.
You'll be invited to take a selfie, which for those who do this regularly, is easy. If you're not a selfie expert, there's a little oval to fit your face in. It will turn green when it's OK to go, then click. If it asks you to try again, try being very still and not 'jiggle' your phone. Ensure the light isn't too bright or too dark and the background is fairly plain.
Once your face has been recognised you will be asked to scan your ID. For Malaysians with a Blue IC, use this. A red IC (MyPR) is not accepted, nor any other type of resident/work permit. You will need to scan the ID page on your passport. Check that the information has been scanned correctly – it's OCR, not an image, for the techies here. Click to submit.
You can then generate a QR Code, which must be verified by presenting it to the AirAsia staff at the airport when you arrive. Then you're Good to Go.
The airasia Super App FACES is only for those aged above 18, with a smart phone.
Where can I use it?
…. FACES will be implemented across all Malaysia airports within 12 months and our next priorities will be Thailand, Indonesia, Philippines and all other key markets we operate to. Bo Lingam, Group CEO of AirAsia Aviation Group
He adds that while facial recognition technology is already part of our everyday lives, even through the simple unlocking of our phones, FACES is truly a world first as it opens the door to much more than just air travel.
With air travel returning to strong demand, FACES will help you get through the airport without having to queue for extended periods at check-in, bag drop or boarding gates. Research has shown travellers feel safer using touchless processing throughout the airport. This helps to restore confidence in air travel through technology and enhanced safety measures.
During the launch, Amanda Woo, CEO of airasia Super App expanded on how else FACES can help you seamlessly. 
…. The revolutionary system will make all the offerings available on the airasia Super App, including flights, hotels, ordering food, deliveries, ride hailing and so much more, simple and easy,  with just a quick facial scan.
Also in the pipeline is enabling the system so guests can check in for hotels affiliated with AirAsia using FACES for real time verification and check in.
Having had the rather distressing experience of being bumped from a flight because the check-in/bag drop queue was so long and slow, this writer especially loves the ability of FACES to smoothen the bag drop. This is a winner!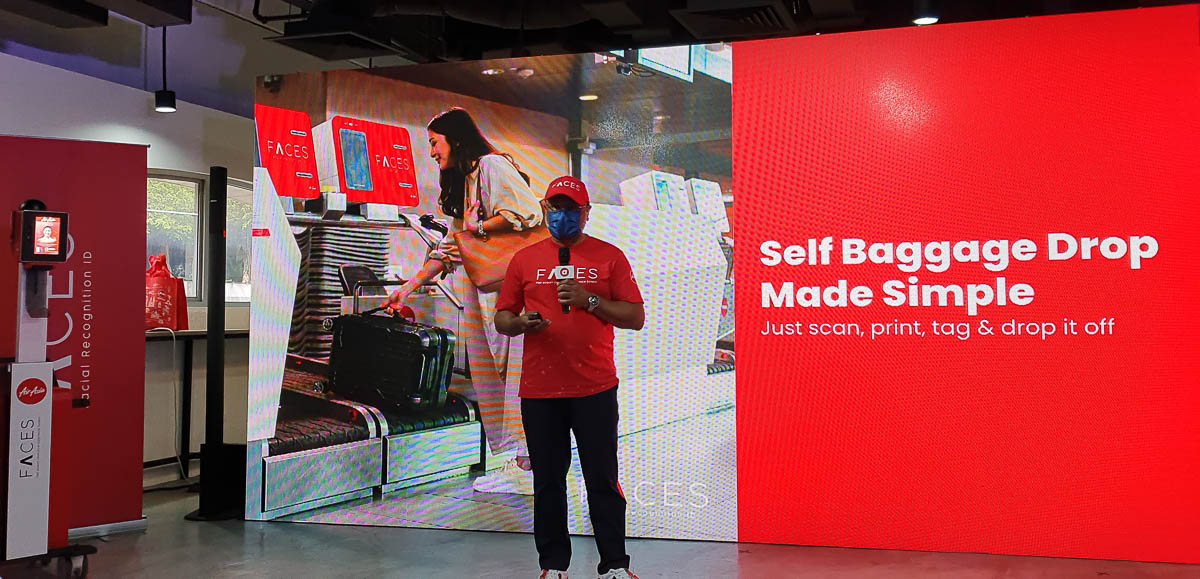 All airasia Super App users around the region can now register for FACES easily on the app and soon you'll be able to use the feature not just for travel but also for lifestyle offerings as well.