Winter in Australia, like all countries in the Southern Hemisphere, officially covers the months June to August. We decided it was time to check out a Brisbane winter again.
Brisbane Winter – 7 things to know
[lists style="right" color="#1e73be"]
Leave the ski gear at home. There are no snowfields in Queensland.
A Brisbane winter is generally mild, with minimum temperatures seldom below around 5-100C. Daytime temperatures are usually in the 20's.
Check the weather online or on the TV before you leave. If you live in the Asia-Pacific region and have access to satellite TV, the AustraliaPlus channel has plenty of weather info, usually each half hour when they do a round the country forecast.
The humidity is very low. If you are used to a hot and humid climate, or have come from the northern summer, be prepared. You need moisturiser, skin cream for body, legs and arms as well as lip balm and face cream.
Drink plenty of water. The tap water in Brisbane is safe to drink, but if you don't like the taste, buy multi packs of bottled water at the supermarket.
If you plan on using public transport, buy a GoCard, it's cheaper than a single paper ticket and can be used on buses, trains, cross river ferries and the CityCat services. The link also gives you information about routes and fares.
Cycle or walk. If it's windy, it may be quite cold, but once you turn a corner, you'll notice the difference, especially if you're in the sun. ***TIP – Brisbane is not a flat city and there are quite a few steep hills.
[/lists]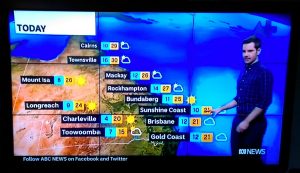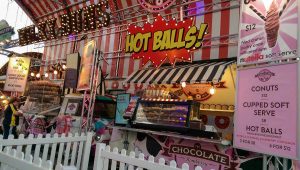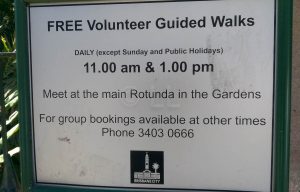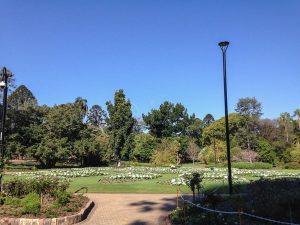 Brisbane Winter – 6 things to do
Be active!
[lists style="right" color="#1e73be"]
Cycle. The weather is cool enough to grab a City Cycle, or even just walk to your destination. Hire the CityCycle by the day – some have helmets, which you need to wear. For more information of getting around Brisbane, including information about the free buses, here are some helpful tips.
Have a Picnic. Brisbane has a lot of parks and two botanical gardens, one in the city (at Gardens Point) and the other at the foot of Mt Coot-tha. Or perhaps an evening barbeque at the free barbegue stands in Kangaroo Point Parks. Join or watch the rock climbers or just enjoy the view of the river and city at nigh
Go walking. There are many Heritage Trails to explore.
Go to a movie or a live performance. We caught a special screening of the movie Dunkirk, with a follow on live Q&A session with a Dunkirk veteran. The Queensland Performing Arts Centre and the  Brisbane Entertainment Centre both have a wide range of live performances for different tastes. Check their Calendar for information.
Visit the museums and galleries in Brisbane's Cultural Precinct. Entry is generally free, although there may be 'pay for' activities and exhibitions.
Look for 'What's on in Brisbane'. the site is updated regularly and is a great place to find all sorts of community activities as well as ticketed events. Coming up in September is the Brisbane Festival, which culminates in the Sunsuper Riverfire. This is Queensland's ultimate fireworks display, wrapping up the festival with a bang. The 20 minutes of spectacular fireworks

 will be set to 20 years of music. 

Army helicopter and 

RAAF Super Hornet

 will put on displays for 

Riverfire 2017. 

 Economy Traveller visited The Ekka 2017, the must visit annual show held every August.
[/lists]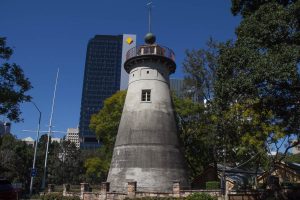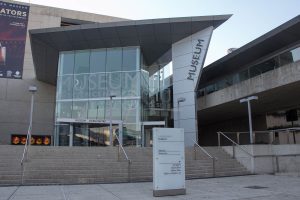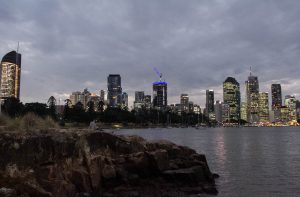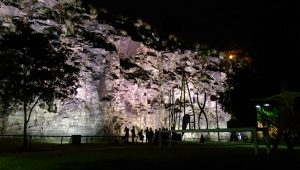 Brisbane Winter – 1 more
Eat!
[lists style="right" color="#1e73be"]
Why not visit a farmers' market – Wednesdays in the City, weekends in the suburbs. Take your purchases and have a picnic in the park.
Fresh fruit and vegetables or reasonably priced cooked chickens / prepared salads are available at the larger supermarkets.
There are many good restaurants in Brisbane, and you might like to visit Eat Street Northshore & 

Markets 

 for a wide variety of foods and lots of desserts. Not cheap, but an experience, it's open Friday & Saturday nights 4-10pm and 11am-7pm on Sundays in Winter.
Once you find a good fish & chip shop, remember it! There are plenty to choose from.
[/lists]
Here are more great things to do in and around Brisbane, both free and not too expensive as well as our tips on getting around.
Economy Traveller travelled to Brisbane as a guest of Malindo Air. Look for our other stories, including EkkaNITES.
images ©LL