Brisbane West Wellcamp Airport may be pretty quiet most of the day, but the little airport just west of Toowoomba on the eastern Darling Downs in Queensland, is headed for busier times. Now  the airport known locally as Wellcamp Airport looks International with its first overseas passenger flight due to carry a group of local businessmen off to Shanghai in October 2016.
Participants in AccessChina'16 will take off for Shanghai from Toowoomba out of Wellcamp Airport on a Qantas aircraft on 23rd October, returning at the end of their five day programme on a commercial flight into Sydney. The final leg will be on a private flight back to Toowoomba. There are three return dates available, offering a choice for those wishing to further explore the business or social aspects Shanghai has to offer.
With the aircraft almost full with representatives of two hundred local businesses from six business sectors at the time of writing, there are still a few seats available, with more details and booking available on the link above, or call 07 4639 4600.
Wellcamp Business Park to be home to Queensland's first Infant Formula Factory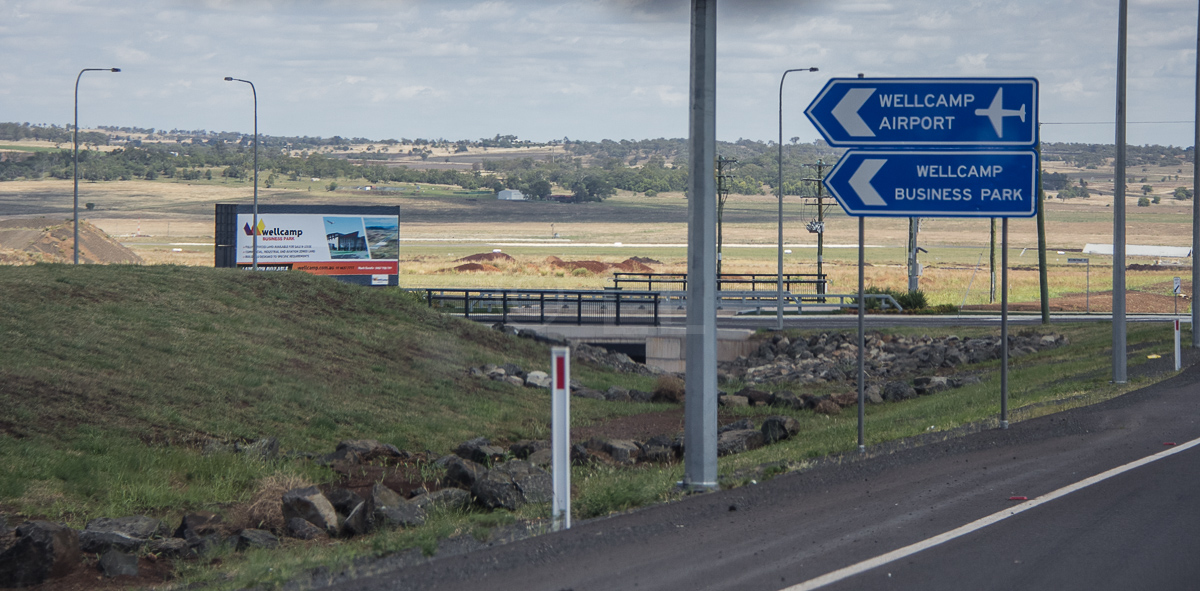 Wellcamp Business Park, close to the airport, will be the home of the Toowoomba Integrated Milk Project (TIMP), an innovative project set up as a joint venture between Au Lait Australia and Nature One Dairy. With construction due to begin  before the end of the year, the partners of the Nature One Dairy Toowoomba hope to have the multi-million-dollar facility go into production during the first half of 2017.
The project will be constructed in two stages and incorporate a nearby dairy farm. With plans to extend production to fresh milk, UHT and powdered milk as well as other dairy products for the local and International market, the factory is well placed to work effectively with cargo flights out of Wellcamp Airport to send their products into the Asia-Pacific region and China, Asia's largest growing market for Australian dairy products.
Both TIMP and Wellcamp airport will also benefit from the recently begun construction of the Toowoomba Second Range Crossing, which will bypass Toowoomba city and have one leg connecting to the Toowoomba – Cecil Plains road, currently the main access road to the Airport and Business Park.
And now something for passengers…
If you're on any regular flight departing Wellcamp before 8th December 2016, you stand a chance to win a beautiful Audi A1. All you need to do is complete the entry form you can collect as you check in and drop it in the 'FLY AND WIN' entry box.
Airlines with scheduled flights out of Wellcamp include  QantasLink, AirNorth and Rex Airlines and the prize draw will be held on 9th December giving the winner a handy Christmas present.
images ©LL