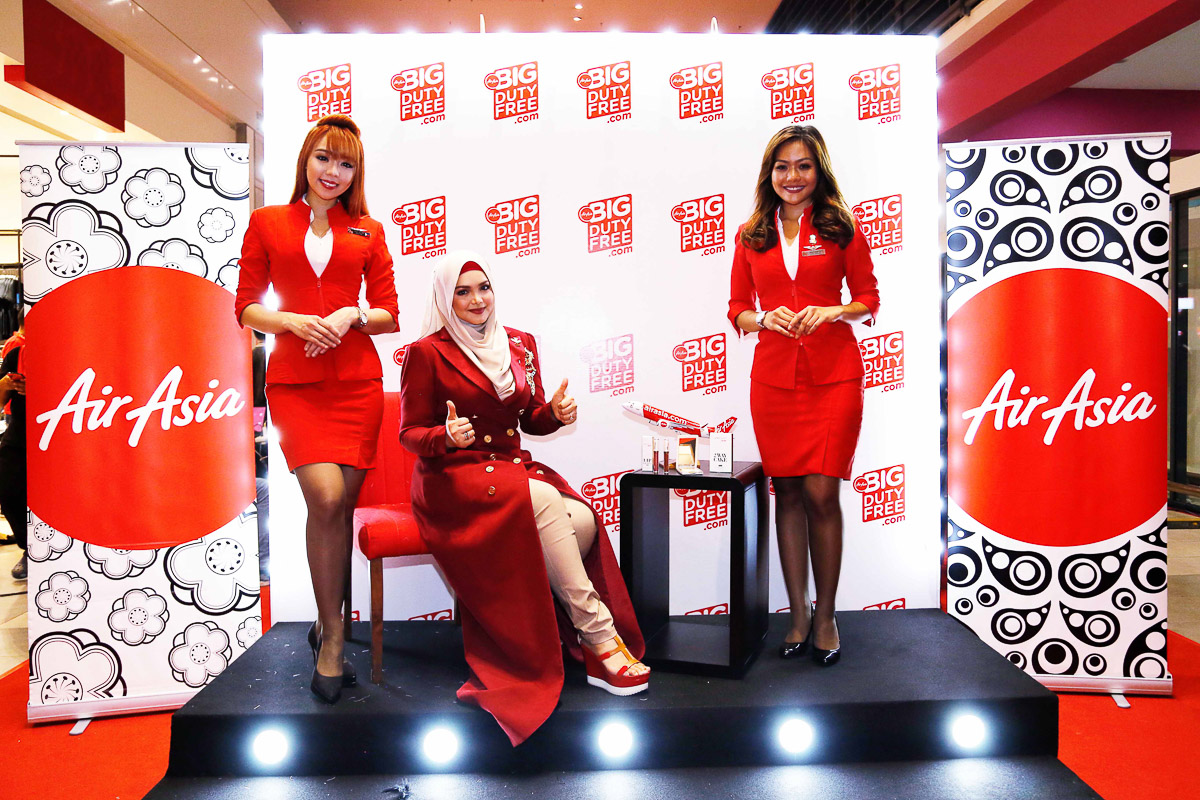 Malaysia's most popular songstress, Siti Nurhaliza Tarudin has joined forces with AirAsia's BIG Duty Free to offer two of her SimplySiti beauty products co-branded AirAsia-SimplySiti, exclusively available to AirAsia's International passengers.
The special edition products, 'Simply Elegant 2 Way Cake – AirAsia Edition' and 'Simply Elegant Lip Gloss Duo – AirAsia Edition' will be available on board all AirAsia (flight code AK) and AirAsia X (flight code D7) flights from 1st September 2016.
The collaboration was announced at a media event on 5th September at Kuala Lumpur International Airport KLIA2 where it was also revealed that the two Korean manufactured products will be sold at a promotional price of MYR54 each on board AirAsia and AirAsia X flights until 30th September 2016.
How can I purchase these SimplySiti products?
The full range of SimplySiti products will be available to AirAsia BIG Duty Free customers in the online catalogue, available for AirAsia, AirAsia Indonesia and AirAsia X – click on your preference. However, you can expect that they will only have limited supplies on each International AirAsia and AirAsia X flight offering Duty Free purchases.
If you have a particular item you want, either from the SimplySiti range or any other product from the catalogue, your safest option would be to pre-book it from the AirAsia BIG Duty Free website and have it delivered to you on board. Payment should be made at the time of booking by either Visa or Mastercard and it would be a good idea to read all the conditions.