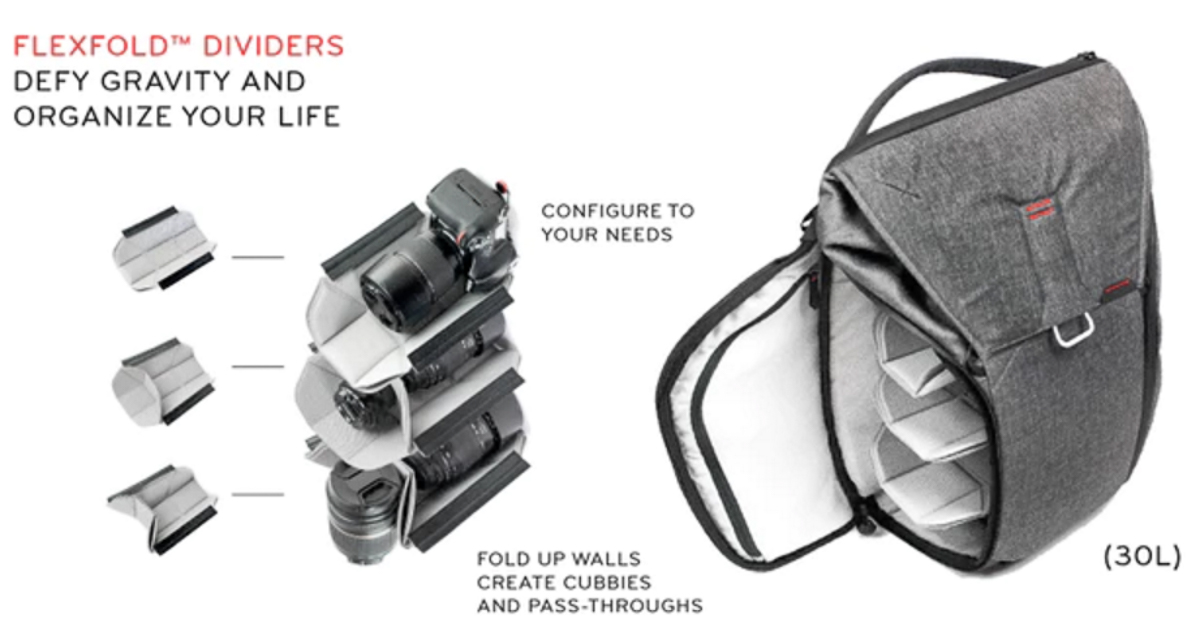 As a photographer who travels, this writer likes to do so as light as possible, keeping the gear safe and not too obvious to observers when not actually taking photos. It's often handy to have a dual purpose bag that looks just as good and is just as functional when it's used as a regular bag.
More and more manufacturers are taking note of this trend and yours truly is accumulating a handy portfolio of bags useful for multiple situations.
So when information about the Everyday Backpack popped into our inbox, we had to take a look.
The Everyday Backpack, Tote, and Sling
With a variety of different bags on offer, the Everyday Backpack along with siblings Tote and Sling is currently in development and delivery is estimated for December 2016, anywhere worldwide. The Backpack comes in two sizes for different needs, a 20L bag and a larger 30L for those with lots of gear to carry. The Tote looks like, well…, a tote – so who'd know you have all your camera gear inside?
They've also added a handy pouch they call the Range Pouch if you just want to carry your camera by itself. We love the fact that they bill their bags as " these ain't just camera bags. They're Everyday bags".
The bags are designed and made by Peak Design who've already seen success with their Everyday Messenger bag. Their new offering is currently available directly from their website, or through Kickstarter until .