If, like this writer, you're a big nasi lemak fan, and will eat it any time, anywhere, airasia's Santan have just upped their game, unveiling their new Nasi Lemak On-The-Go in Kuala Lumpur today.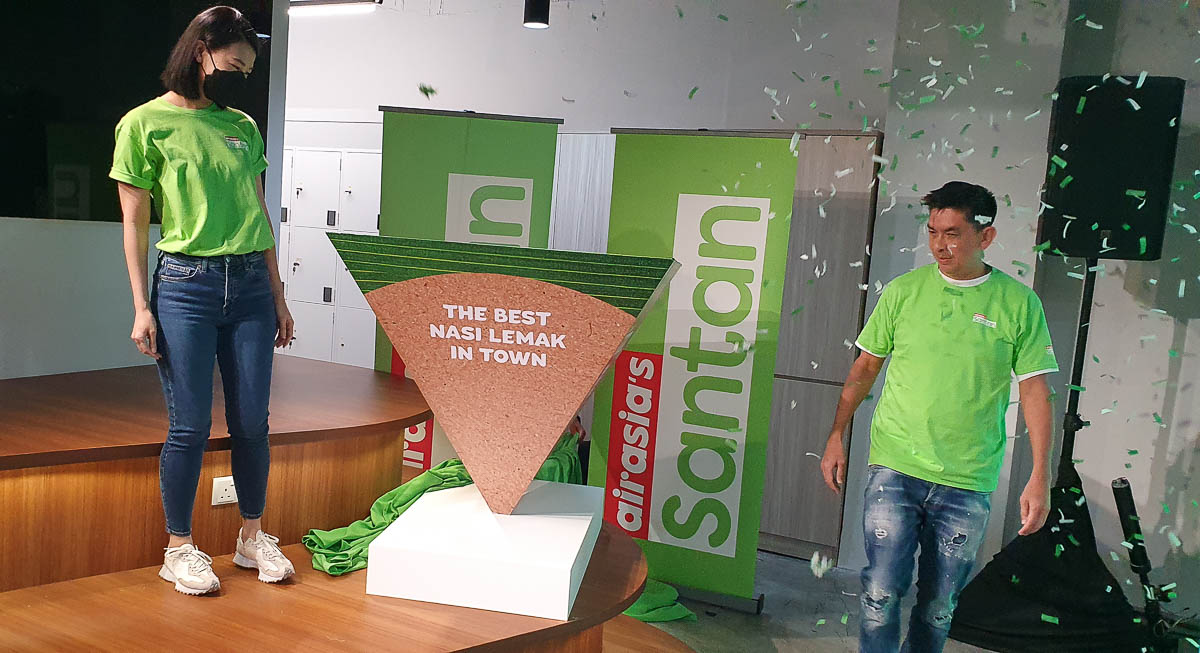 Nasi Lemak On-The-Go
Airasia's Santan unveils 'best nasi lemak in town' with convenient new packaging & affordable price.  They've taken the popular nasi lemak bunkus (a similar sized serving of basic nasi lemak, wrapped in a paper and banana leaf triangle) and repackaged it in an innovative way, while maintaining a reasonable price of RM4.90. There is plenty of coconut in the rice, and they are generous with the peanuts and ikan bilis and half a hard boiled egg.  The sambal is popped in the top in a small separate container. 
So what you get is the same affordable Asian favourite, but with the added wow factor and cool packaging.