Have you tried out Malaysia Airlines' refreshed B737-800 NG aircraft which boasts a new cabin experience with new seats and innovative in-flight entertainment? In a progressive rollout across 38 aircraft, starting in July 2022, more domestic and regional destinations will offer the new look.
A new cabin experience
The new cabin experience features include ergonomically built new seats with lightweight upholstered leather, designed to provide passengers greater comfort and enhanced functionality. Each seat comes with a personal device holder and power outlets for both USB type A and C for charging your own personal devices.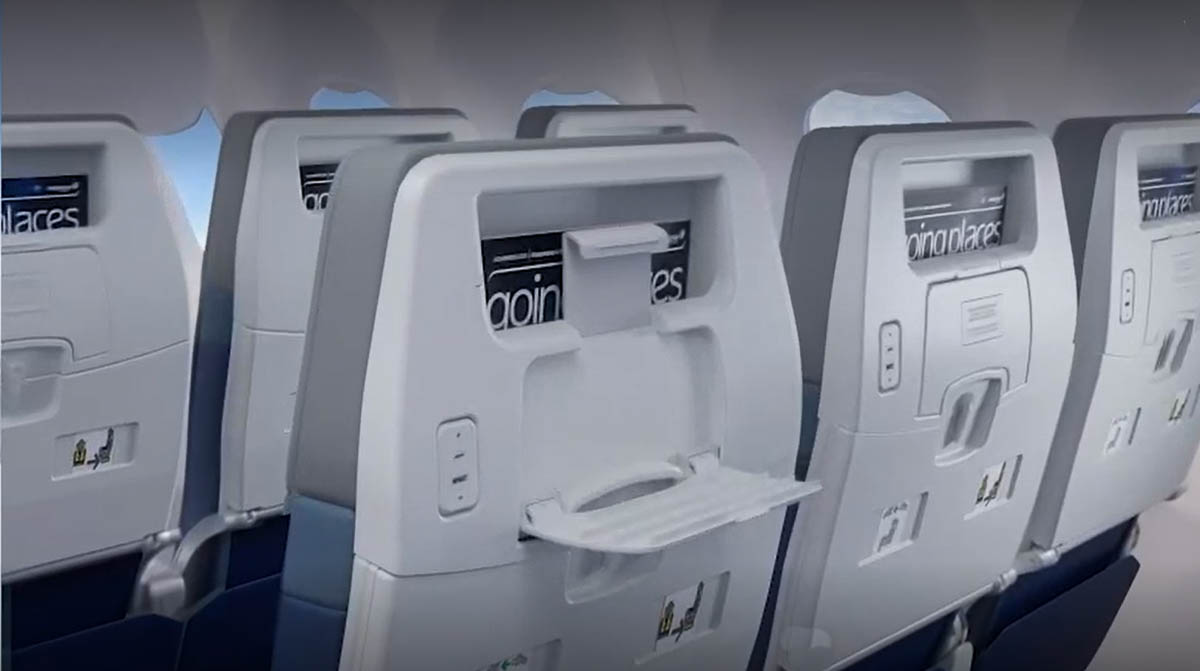 The refreshed B737-800 NG will also debut the next generation wireless in-flight entertainment, MHstudio. Bring your own device and headsets along to enjoy complete control and flexibility to stream content. On offer will be a wide variety of entertainment from preferred TV programmes, movies, podcasts, music and reading materials. No mention is made though of this writer's favourite – the 'Where are we?' channel. A window seat and the Flight Information can entertain this fan for hours.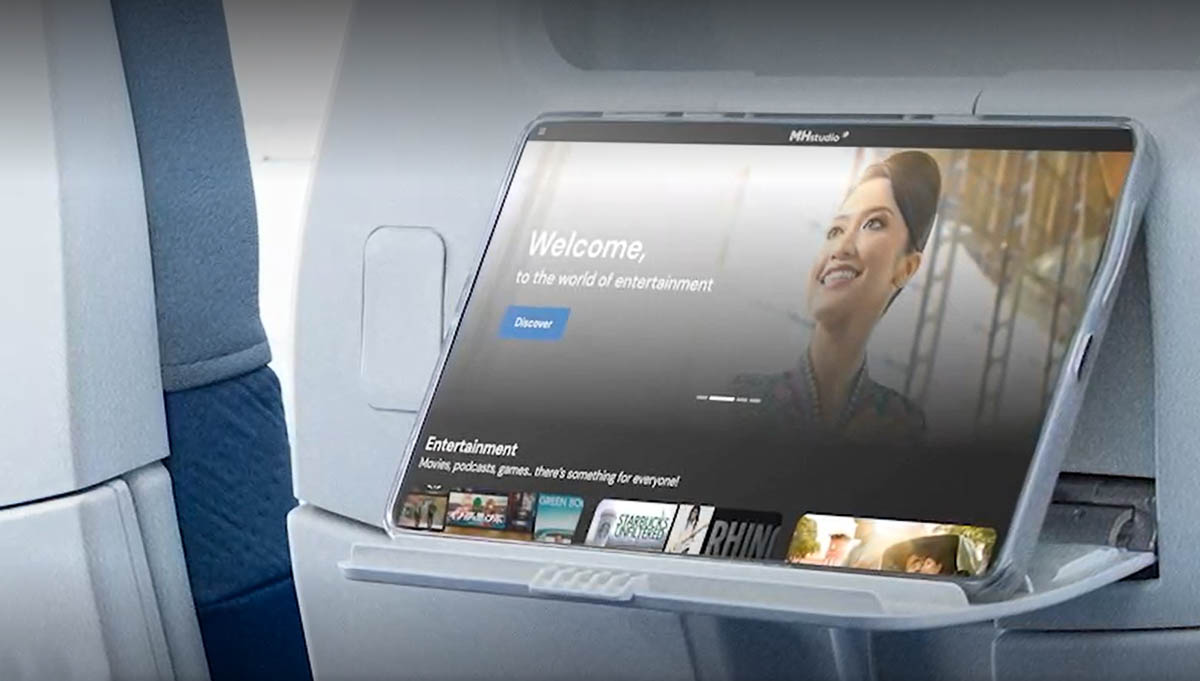 For the best experience, passengers are encouraged bring their own listening devices and charging cables on board. Hopefully this will also be sufficient for charging for laptops if they are able to use a USB connection, as multi-sockets are only available in Business class seating.
We have asked the airline if there are plans to make on-board wifi available, at least during domestic services. A number of overseas airlines are rolling this out progressively, as a free service.
Sustainability
The wireless in-flight entertainment, leaner seats, and soft cabin dividers made of lightweight materials all contribute significantly to the airline's ongoing sustainability efforts. These changes are expected to see the aircraft fuel burn per passengers improve by 8%, resulting in a lower carbon footprint on the planet. The airline is also looking to use sustainable aviation fuel in some aircraft.
The refreshed cabin also comes with a new configuration of cabin seats across 172 available seats. The 12 Business Class seats are arranged in three rows across a single aisle, with 162 Economy Class seats in a 3-3 seat configuration.
….. It is becoming increasingly important that we do everything with sustainability in mind. The all-new features of our refreshed B737-800 NG fleet will reduce our carbon footprint from the reduction of the weight of each aircraft – with the much lighter seats, use of soft cabin dividers and moving away from seatback screens to offer innovative in-flight entertainment features allowing for wireless streaming on board at their convenience. Lau Yin May, Group Chief Marketing and Customer Experience Officer of Malaysia Airlines
Duty Free Shopping
MHstudio is right at your fingertips to do your duty-free shopping, by purchasing on Temptations, right on board. Add on in-flight snacks from the buy-on-board catalogue, MHskysnacks and have them delivered straight to your seat. These services will be made available on selected flights in the fourth quarter of this year.
Of course, no makeover is complete without a change of colour scheme in keeping with Malaysia Airlines' identity. You'll still see the national carriers' batik motif, ironically Malaysian and recognised worldwide. You'll see this representation of the rich Malaysian heritage included throughout the cabin, from the upholstery to the curtains, flowing across cabin classes.
Visit the Malaysian Airlines website to make your bookings and find out more about Malaysia Airlines' refreshed Boeing 737-800 NG. You can also download the Malaysia Airlines app. Sign up as an Enrich member at the Enrich website and start earning Enrich Points to enjoy exclusive members-only offerings.