Do you choose an airline based on their food? Maybe not, but you still want it to be tasty when you do need to eat. AirAsia's inflight catering arm, Santan, have a wide range of choices from across ASEAN which have gained such a following, they currently have seven Santan restaurants in the Klang Valley, Malaysia. With the holy month of Ramadan starting 23rd March 2023, they're offering a special Santan Ramadan menu which will be available from the first day.  You'll be able to enjoy these items for the month following the Hari Raya Festival as well, until 31st May 2023.
Santan Ramadan menu 2023
There are four special Santan Ramadan menu items on offer at the Santan Restaurants for the next two months, until the end of May. Take your pick from this selection:
Nasi Lemak Goreng with Chicken Satay (2 sticks) RM13.90
Nasi Lemak Goreng with Ayam Goreng Berempah RM16.90
Rempah Cheesy Wedges RM6.90
Satay Snack Plate with Peanut Sauce RM12.90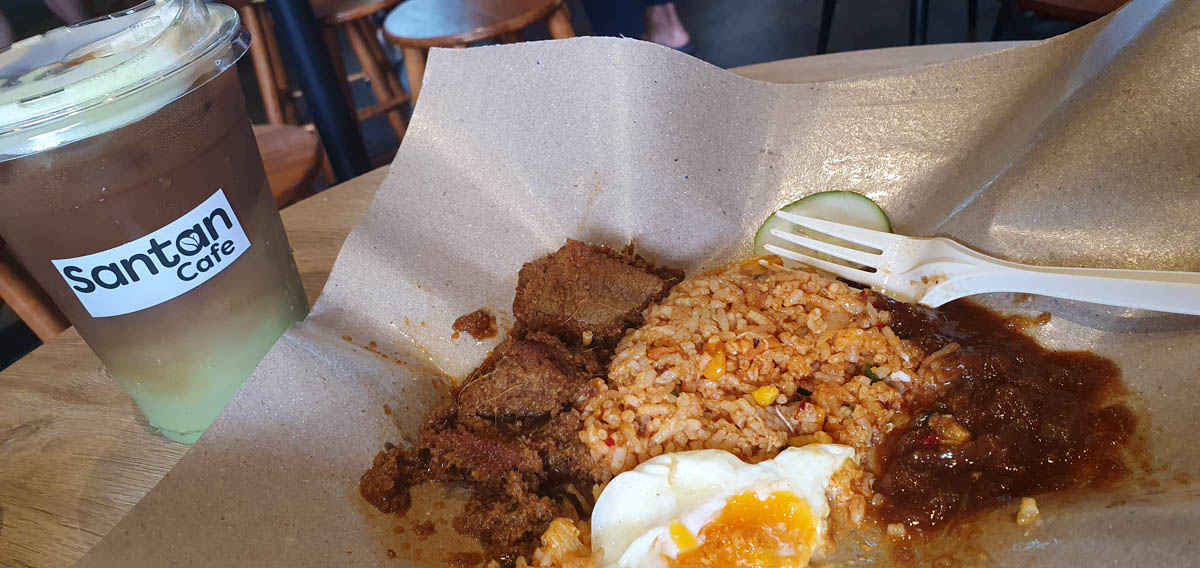 They're all available as dine-in at these Santan Restaurants and they also have group meals available for two or four people. You can, however, get the satay in-flight for a limited time.
Santan, Wisma Tune
Santan, IOI Mall Puchong
Santan, KL East Mall
Santan, Kompleks PKNS
Santan, NU Sentral
Santan, Setia City Mall
Santan, Sunway Pyramid
If you're just looking for a quick snack or want to enjoy your Ramadan Menu at a Santan Cafe near you, they have something for everyone. Their special drinks use local favourites like pandan and gula melaka and they have a mean Pandan cheesecake available.
Pandan Tea Hot – RM13
Pandan Tea Cold – RM 13
Sparkling Pandan – RM 13
Pandan Latte Hot – RM 13
Pandan Latte Cold – RM 13
Pandan Cheesecake – RM 15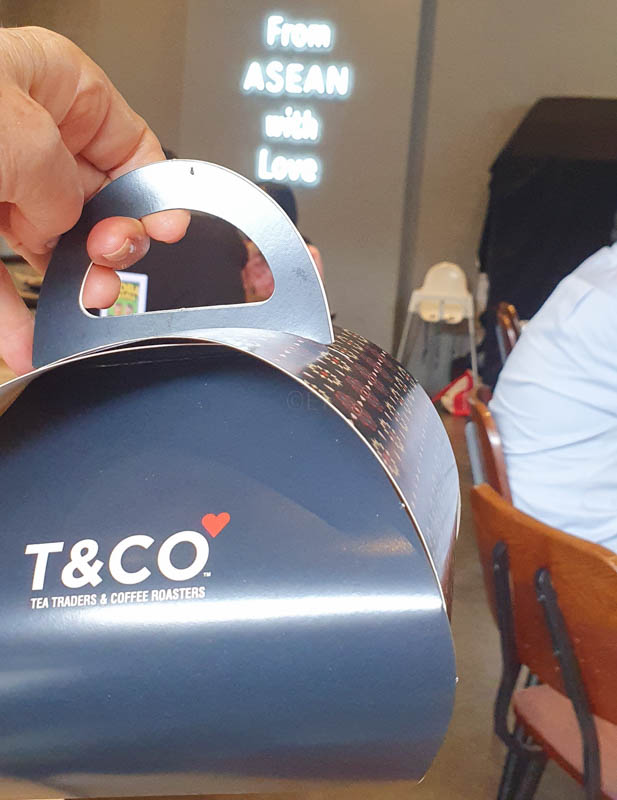 These special items are only available at:
Santan Cafe, The Garden Mall
Santan Restaurant, Wisma Tune
Santan Cafe, RedStation
Santan Cafe, RedQ
We had the chance for a sneak peek and a taste test of the Santan Ramadan menu a couple of days before they're available. See what we thought:
Just in case you need this in writing…  definitely a yes from us. The satay and pandan cheesecake were this writer's favourites, along with the sparkling pandan drink, which disappeared too fast to record!
images©ET