If you've been delayed by the long bag drop lines at KLIA  when catching a Malaysia Airlines flight during the past many months, take heart. They have been working with their ground services handler AeroDarat Sdn. Bhd to ensure that passengers are able to access the same check-in facilities becoming commonplace at other airports world-wide.
Self-print bag tags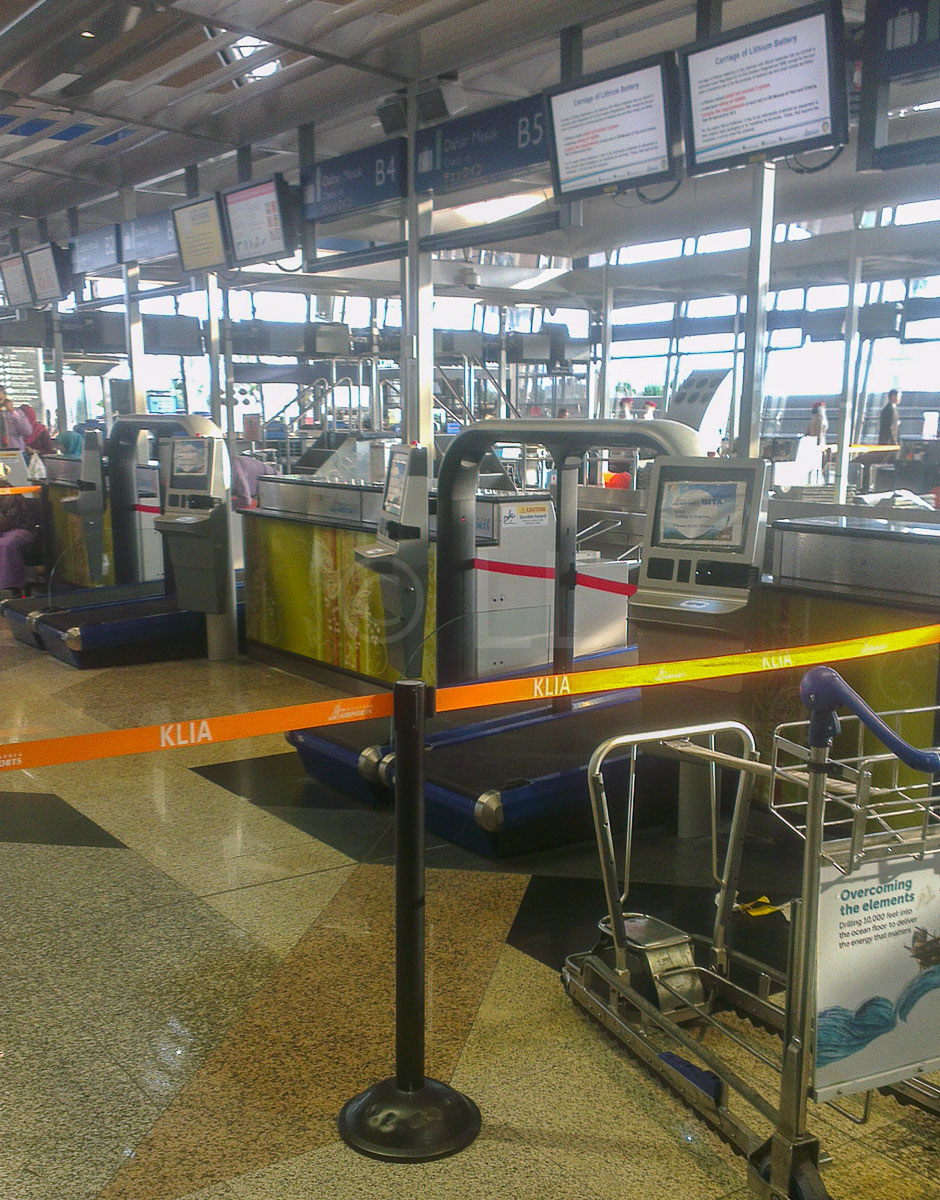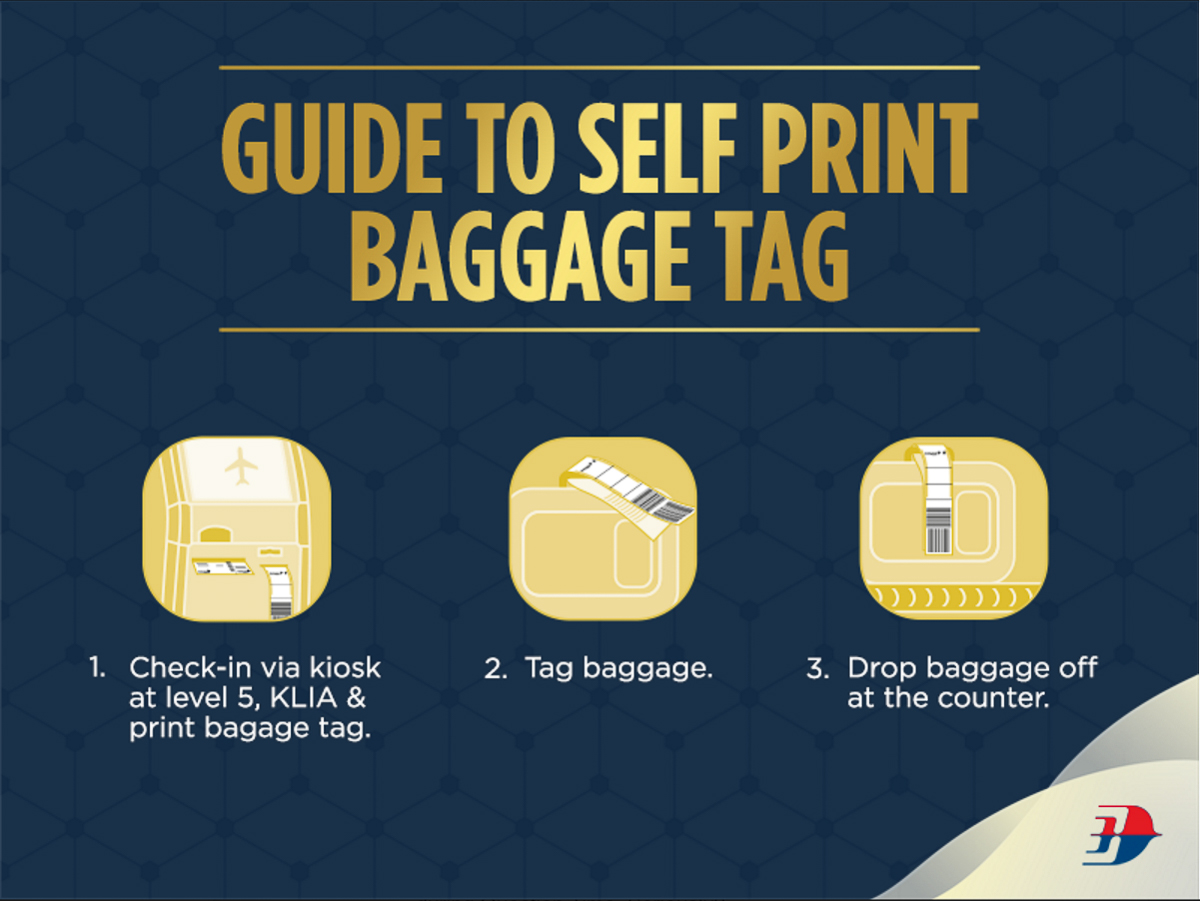 Beginning 18th August 2016, if you're travelling Economy Class, you'll be able to print your baggage tags at the check-in kiosks in the Departure level of Kuala Lumpur International Airport (KLIA) before you self-tag the bags and deposit them at the bag drop counters. This is expected to significantly shorten the check-in process as passengers who have completed their web or mobile check-in have access to one of 50 kiosks to print the bag tags.
Each passenger may self-print bag tags for a maximum of two pieces of baggage weighing 30kg in total. There will be instructions to step you through the process. You have the responsibility to ensure that you have not packed any dangerous goods in your check-in or hand luggage such as lithium batteries, e-cigarettes and power banks.
You still need to take your bags to the baggage drop counter for now as this is the preparatory step before the introduction of the self-bag drop in the fourth quarter of the year. The first machines have been sitting finished at the end of Row B for some months now and passengers will really appreciate the time saved when they come in to operation.
Passengers travelling to Dhaka and Kathmandu are currently still required to check in at dedicated counters on Row A17 and A18.
For more information, visit the Malaysia Airlines website.
UPDATE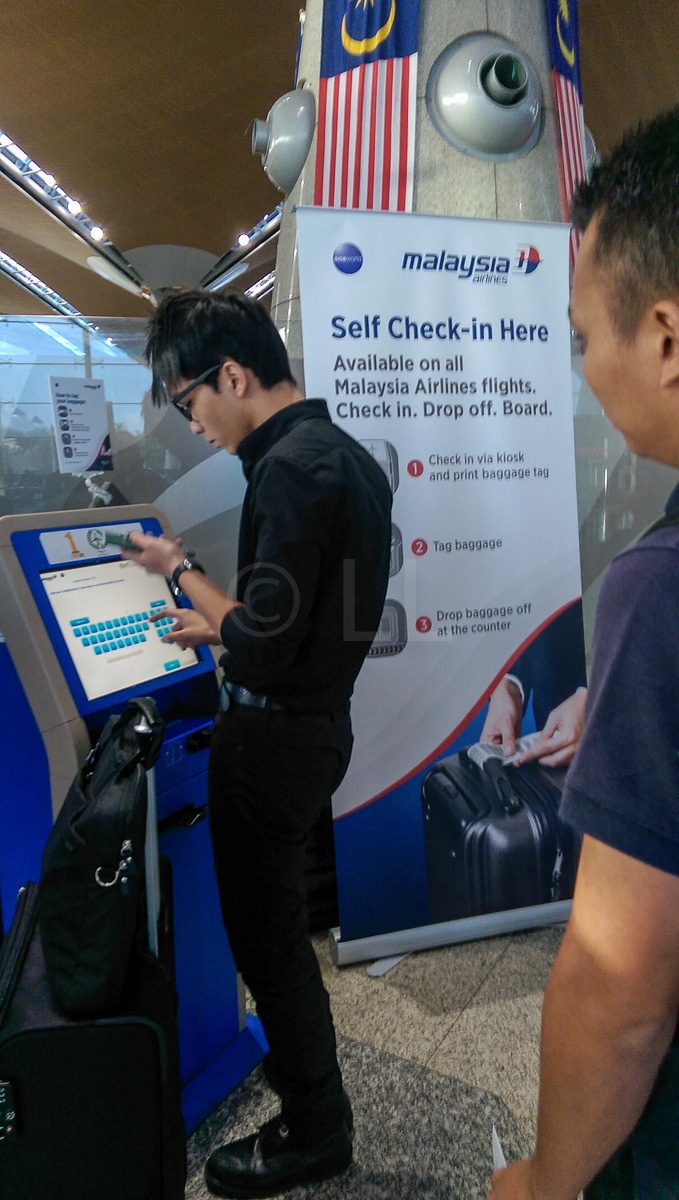 Passing through KLIA to join a Malaysian Airlines flight on 25th August, just a few days after the implementation, we had the opportunity to test the new Self-print bag tags system. We had checked in at home and printed our boarding passes, so the process was quite quick and easy. As a passenger is allowed to spread their 30kg allowance over two checked bags, we printed both our pieces on the one name, which saved some time. Then the machine printed a new boarding pass for that name as well. We spent about 10 minutes completing this process, some of that time waiting behind a chap who was also completing his check-in and having difficulty.
Moving on to the really long queue to drop the bag was the killer. Flights up until about 10am seem to cause the longest queues, so if that applies to you, get there early. We spent just over half an hour in this line, even though all counters on Row B and Row C seemed to be open.
As you queue, you can see the self-bag-drop machines, four of them, sitting lonely and apparently ready for customers at the end of Row B.We can get no confirmation from anyone at MAS or Malaysia Airports on exactly when they will be in operation. Apparently in Q4 this year. Again – we will update this information as soon as we have word on when it will happen.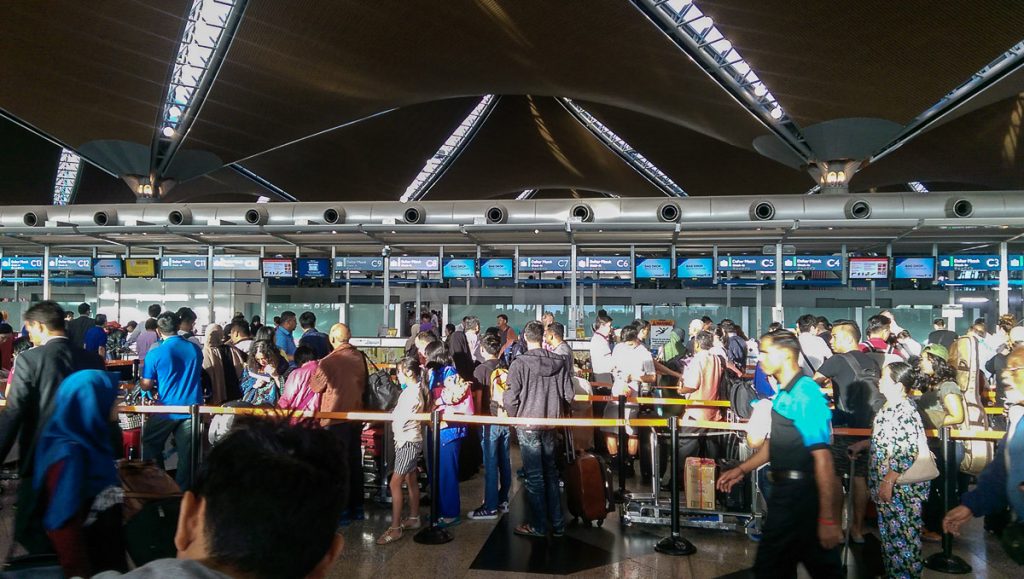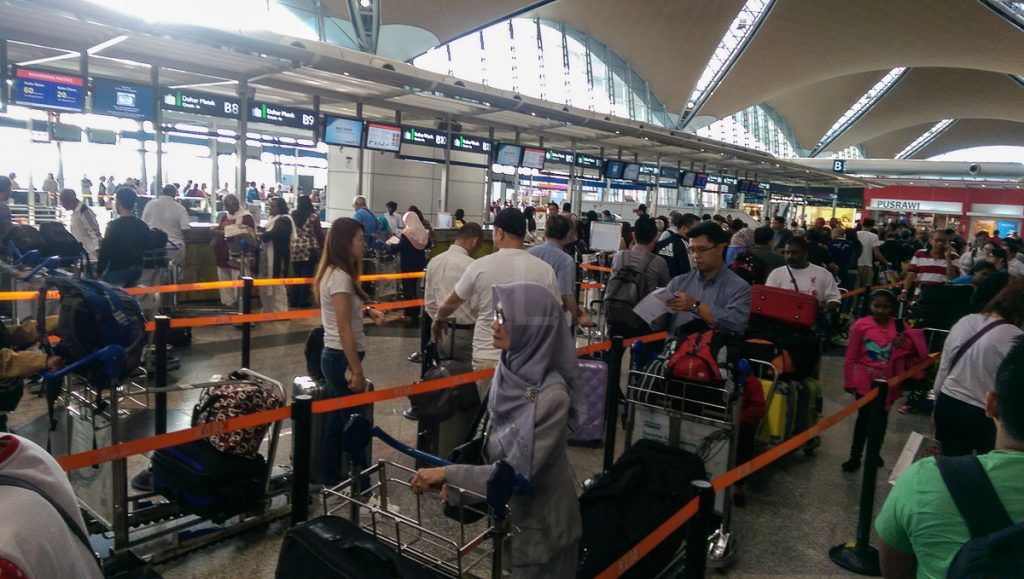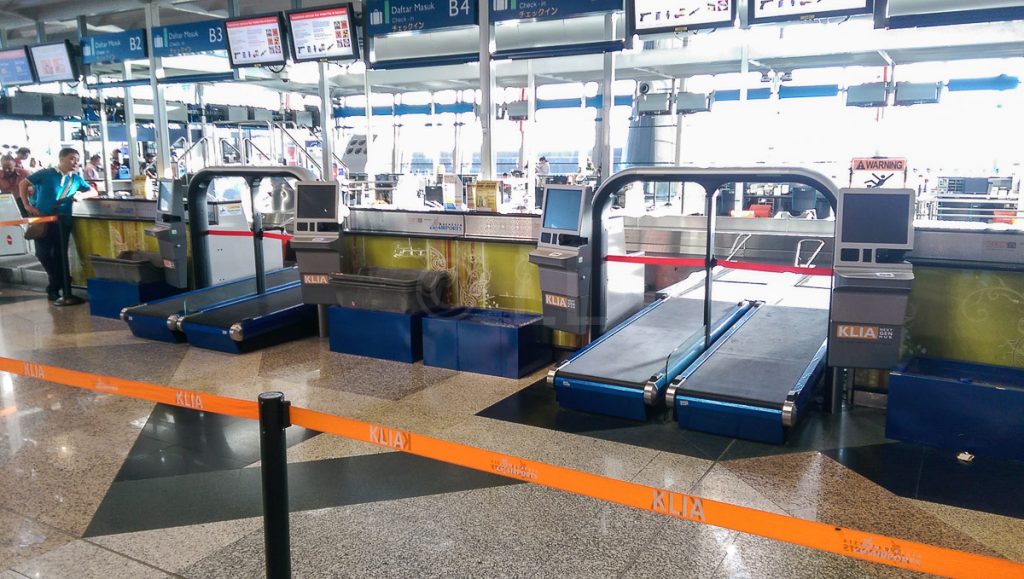 images ©LL