When this writer travelled on a recent Malaysia Airlines trip to Singapore she was shocked to see that the formerly quick and easy Web check-in / Bag Drop had been changed to a system where everyone travelling internationally was lumped together in one of two long snakes at Row B and Row C, regardless of destination. We took over 30 minutes just to reach the Bag Drop counter, just as they were announcing the imminent closure of the flight. Where previously those who had checked in via mobile, web or at the kiosk had an easy walk to the counter to drop their bag before heading straight to complete all their immigration and security formalities and wait to board.  Please note: This situation has been eased by the move of International Economy check-in to Row H, effective 7th August 2019.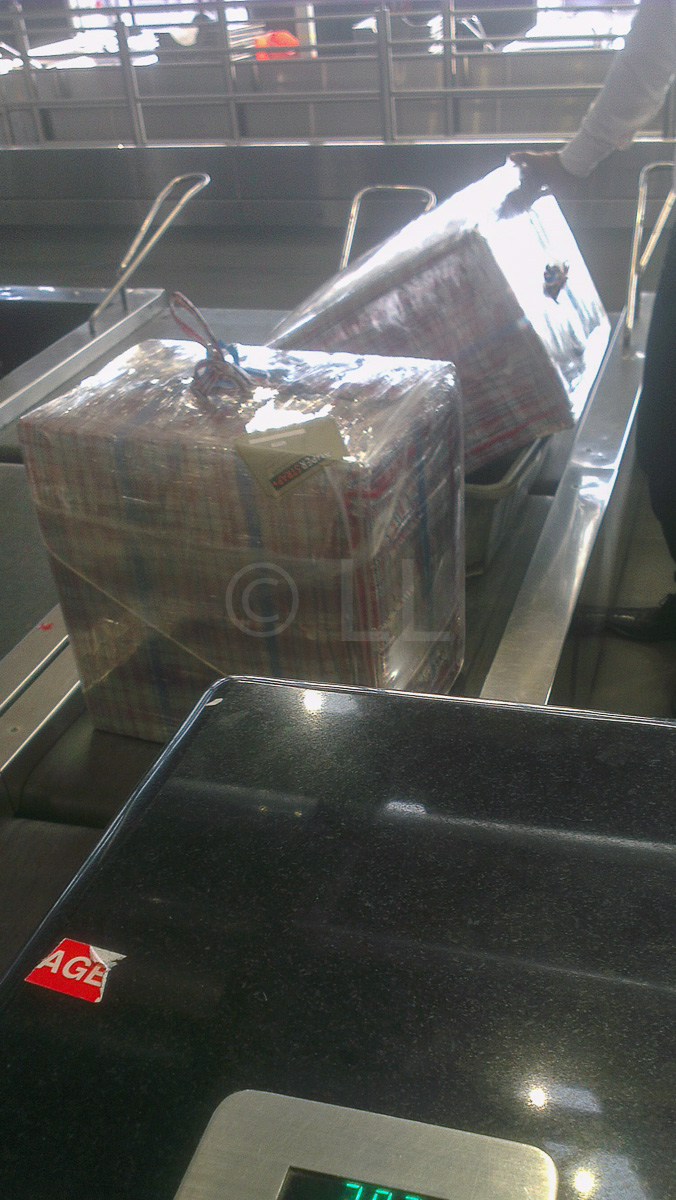 Thinking our 6th March experience may have been a temporary aberration, we were very surprised to see even longer queues, stretching almost to the entrance of the terminal and getting mixed up with the passengers using the bag wrapping services. By the time we found a place in the queue, it was 7.45am, good enough, we thought, to get our passenger safely on her flight to Phnom Penh at 9.30am. It was 8.31 by the time we reached the counter and about 5 minutes later by the time we'd paid the excess baggage charges and headed off to send the passenger in to the security area.
What happened next:
For various reasons, it took our passenger too long to get to the departure gate and she was offloaded, necessitating the purchase of a new ticket for this afternoon's flight.
Recommendation:
Until a better system is in place, if you're flying Malaysian Airlines out of KLIA Kuala Lumpur….. be REALLY early. Especially if you have a flight leaving before 11am or in the late afternoon or evening. And if you have a passenger who's not confident or has a disability, ask for assistance. At least then, someone else will share the responsibility of getting the passenger to the gate on time when you can't.
There is a solution in sight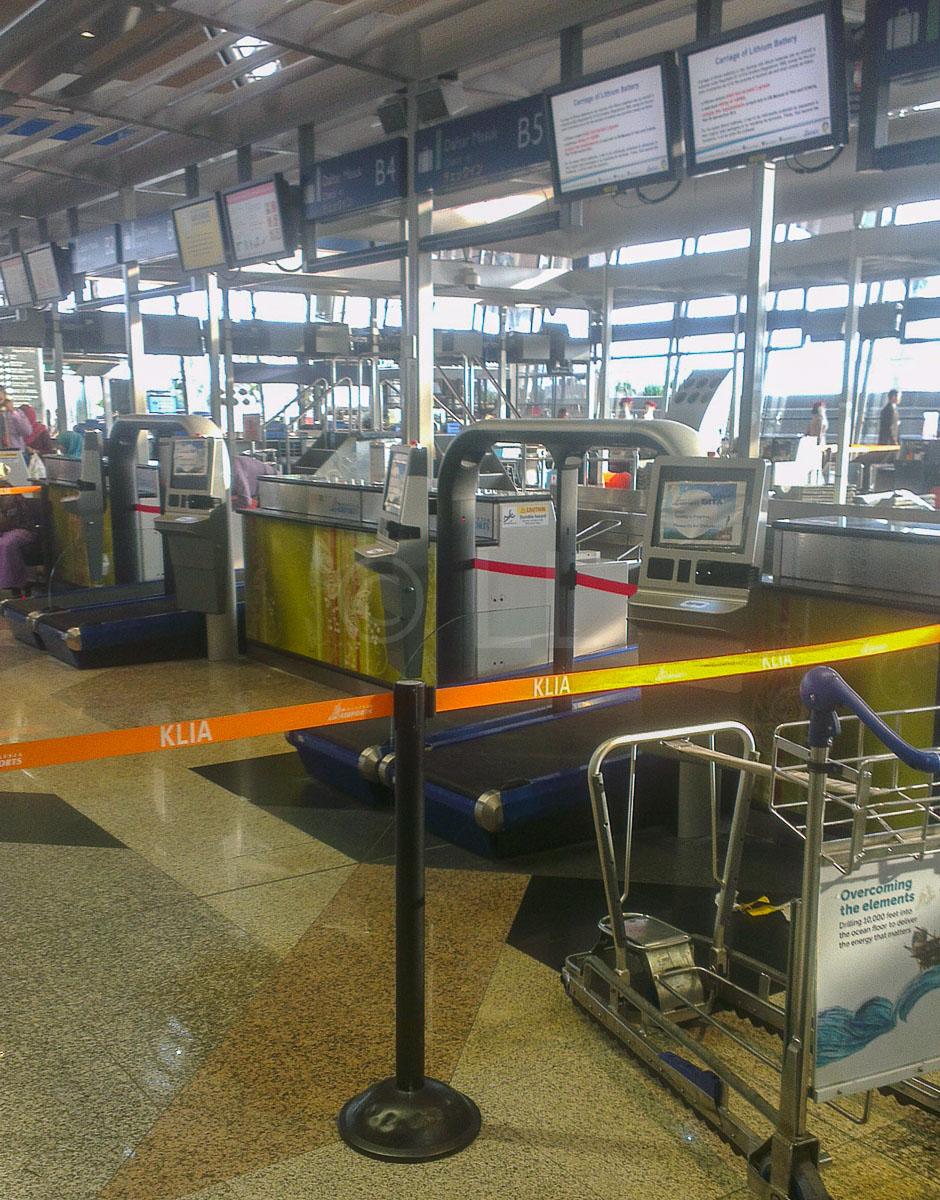 While we were inching our way slowly closer to the Bag Drop counter, I noticed that the stations that were blocked off when we passed through a month ago are now filled with SITA Bag Drop units. We understand that the current all-in-together bag drop counter is preparation for the introduction of the new Self Bag Drop system here.
Although there is no indication nearby when these Self Bag Drop units will actually be available for passenger use, Economy Traveller has contacted Malaysia Airlines for information on this important development, which will immediately be shared here.
Let's see that in Action
Let's see how it works in real life. Hopefully, passengers at the Malaysia Airlines Check-in at KLIA will be able to do this soon.