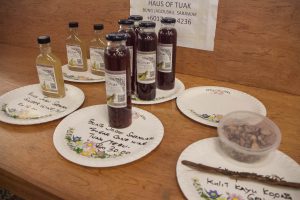 REXKL is Kuala Lumpur's latest creative space, opened at the end of August 2019. It's located right in the middle of the oldest part of the city in Jln Sultan, Chinatown in the old Rex Cinema building. The Petaling Street Market is just round the corner and Central Market (Pasar Seni) art and crafts hub, is a short walk away.
There's a lot of inexpensive accommodation in the area and food outlets to cater to all tastes. Along with the many old style kopitiam (coffee shops with food stalls) you can find flower shops, flea markets and old style provision shops.
Quite a few shop spaces in the area have been taken up by edgy new food outlets but we still enjoy wandering round these old streets with their shops selling china and pots and pans. Visit the Chinese and Indian Temples along Jln Bandar while you're there as well..
REXKL: 3 great reasons to visit
---
1. Central Location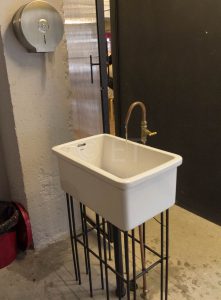 While the creative and cultural activities are, at least for now, held between Thursday and Sunday, the building itself is open Tuesday to Sunday as permanent businesses move in to some of the spaces.
Location:
80, Jalan Sultan,
City Centre (Chinatown)
Kuala Lumpur
Open:

Creative activities – Thursday – Sunday
10am until late
Permanent tenants -Tuesday – Sunday
10am – 10pm
---
2. Easy to get to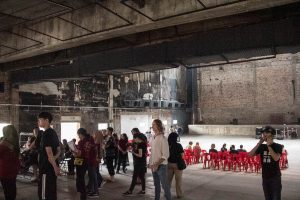 REXKL is at the Jln Tun Perak end of Jln Sultan, opposite MACY's store. The Pudu Sentral bus station is close by and you can use the covered walkway from the Plaza Rakyat LRT Station.
You can also walk from the LRT/MRT stations at Pasar Seni, or if you prefer, the Merdeks MRT station.
Unless you are using a ride share, don't go by car. Parking is very difficult to find and expensive if you can get it. The roads are  narrow and are congested at most times of the day.
Because the building was a burnt out shell for over ten years, there's a row of tall plants in front. On the road side of the plants are food stalls. REXKL is hiding behind the plants.
---
3. Great mix of businesses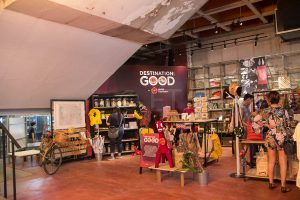 Continuity is provided by the growing list of tenants, both permanent and popups, We've already visited twice and the fixed tenants are still moving in, and it already looks like a good mix. As you enter the glass doors, you can see Destination: Good, The AirAsia Foundation store on your right. This shop is the new permanent home for the AirAsia Foundation's artisans from across Asean.
The products on sale range from finely detailed handbags, to papier mâché animals. Not to mention a bamboo bicycle from Cambodia and recycled life jackets turned into useful items.
Pick up a fresh coffee at the stand on the other side of the entrance and go browsing. There's a barber shop and we loved the place selling plants and pots. They have a great collection of succulents for those with green fingers, or  if you don't, for you to replenish.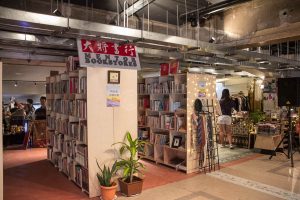 Check out the pre-read bookstore and other pre-loved items at the stores on the mezzanine level and stop for a drink at one of two bars we saw already in place. There's a shop on the Ground level with delicious Portuguese tarts and there is promise of more food outlets opening soon. The pop-up stalls will vary, the organisers apparently plan a balanced mix every weekend.
The basic structure of the cinema is still intact, they've just built a new upper floor to use as an exhibition/talk /performance space. From the events held at their recent Made-In-Malaysia event, it's clear that there's lots of people ready and willing to join in. It was a pretty impressive line-up, especially so knowing it was pulled together in only two weeks. The event was jointly organised by the REXKL management and AirAsia Foundation.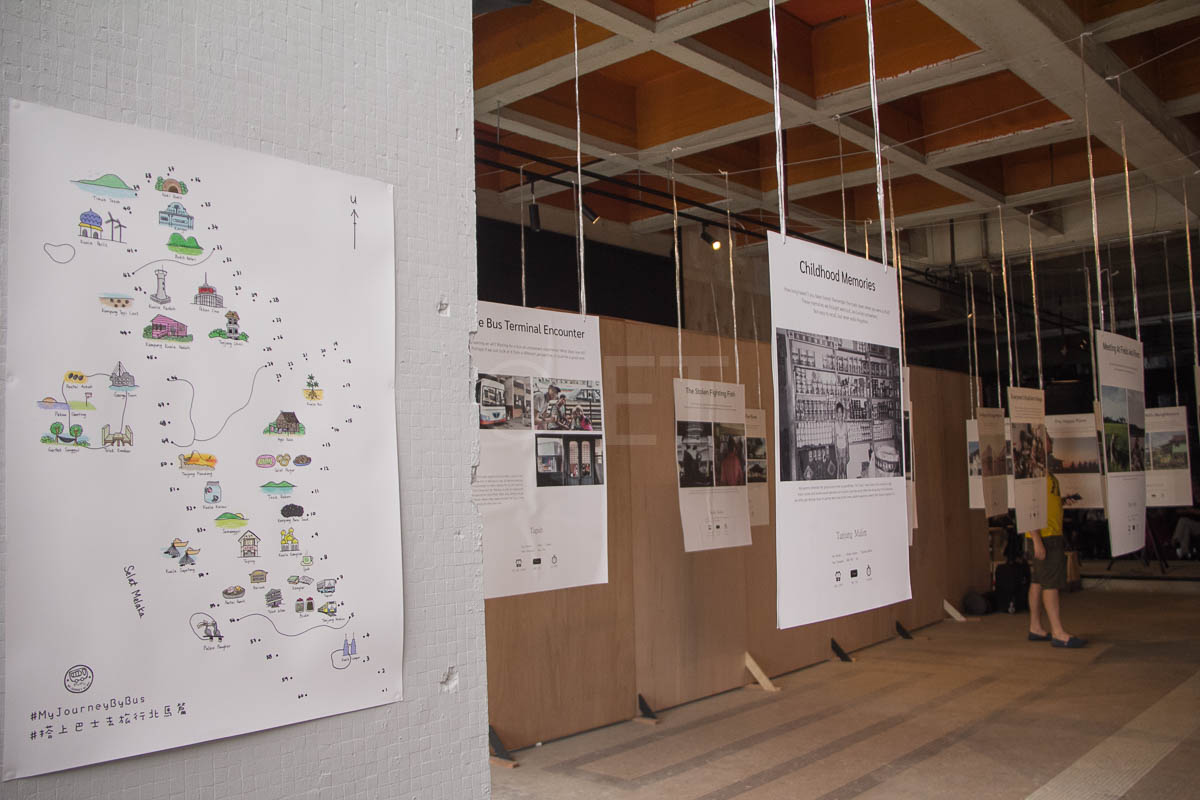 For more information or just to keep up with what's going on at REXKL, check out their Facebook page.