Made-in-Malaysia is the first Malaysia Day Festival to be organised jointly by AirAsia Foundation (AAF) and REXKL. Held the weekend before Malaysia Day on 16th September, the festival highlights what makes Malaysia a true melting pot. AAF's Destination Shop Sdn Bhd & REXKL only had a couple of weeks to put it all together after opening on 23rd August and they've built an impressive programme to build on next year.
Made-in-Malaysia 2019 – It's free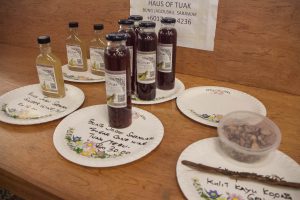 Entry is free and there's plenty of food available (try the nasi lemak at Sarang Cookery's pop-up on the ground floor) and some freshly brewed coffee. Or get a traditional Borneon tattoo on the mezzanine floor. We visited yesterday and spoke to the organisers, who hope to make it an annual event. We were intrigued by the tuak making workshop and interested to see it comes in various flavours including sugar cane and ginger. The original rice based brew is pretty potent. You can also visit the Jagoi-Bratak village in Sarawak and see the tuak making if you missed it.
Join in the talks, workshops and activities of the various cultural groups giving much colour and diversity to Malaysia. And don't forget to enjoy the 'Travel by bus' photo exhibition as you head upstairs to listen to Food Ambassador to Tourism Malaysia Datuk (Dr) Chef Wan. Definitely don't miss the lively Sikh Drumming display that wraps up the programme.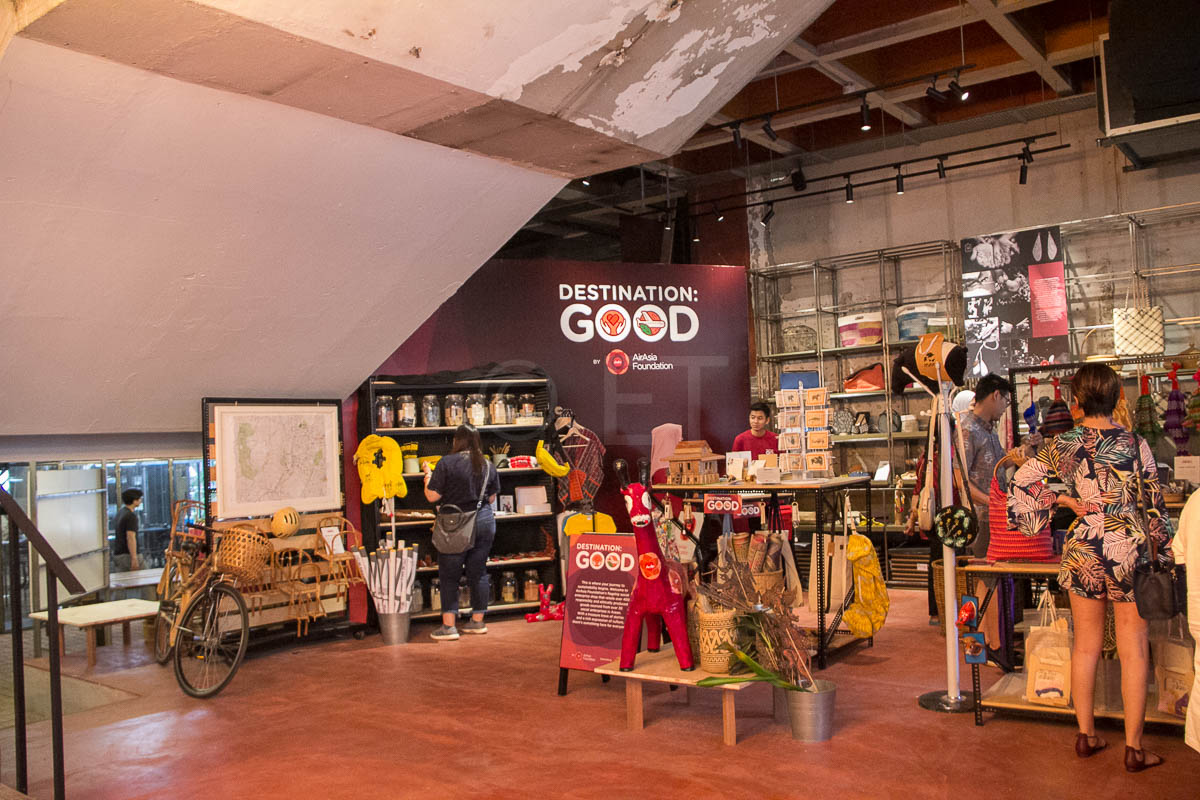 Since it's already the second day, here's the programme for the day. If you want to find out more about any of the events, just ask!
Sunday's Programme
Date/Time
Ground Floor
Mezzanine 
Main Hall
Talks Corner
Sep 15 (Sun)

10:00

[Open Needle] North Borneo & Tribal Tattoo Revival Sabah's Limuel Estrop delves into the significance of tattooing in Borneon cultures. Have you got what it takes to earn a hand-poke tattoo?

[Workshop] Tamil, Jawi and Chinese Calligraphy
Break down barriers  through this jointcalligraphy session with teachers Muthu Nedumaran, Tan Sueh Li and Muhamad Radi Ahmad. Beginners welcomed.
[Children] Portuguese Dance Session
Channel the little ones' liveliness into this cheerful and vivacious dance of Malaysia's oldest Eurasian  community.

11:00

12:00

[Talk] Food for Thought with Chef Wan
Malaysia's effervescent  national icon and Food Ambassador to Tourism Malaysia Datuk (Dr) Chef Wan shares how the country's multicultural roots has inspired and influenced his cooking, career and life.

13:00

[Cooking Class] Malacca Portuguese Dessert

Join Sara Santa Maria in this workshop to make the Putugal, tapioca and coconut sweet dish, whose name pays homage to the  community's roots.

14:00

[Workshop] Sabah Beading and Rungus Weaving Try your hand at Sabah traditional crafts in this session with artisans Raini Mapura and MeryGandais.
[Talk] Can the knowledge behind traditional arts transcend the generation gap? Anthropologist Welyne Jeffrey Jehom takes you on her journey into Iban dream-weaving to find answers.

15:00

[Workshop] Mah Meri Weaving
Weaver Maznah anak Unyan shares the art of pandanus weaving of the Mah Meri indigenous community of Pulau  Carey.
[Talk] Born in Malaysia – A Photographer's Journey
Photographer Kenny Loh returns to Malaysia after 15 years abroad and rediscovers a homeland through his lens and the stories of its people.

16:00

[Cooking Class] Peranakan Delicacy
Let Chef Debbie Teoh take you through the steps of making a nyonya rempeh udang.
[Talk] Who are the Chitty?
Learn about the cultural practices of this Malaccan community whose  intermingled roots mirror the historical city's rich heritage with  researcher Dr Nurul Huda Hamzah.

17:00

[Showcase] Wing Chun
Sifu David Peterson enlightens on this kung fu style made famous by the legendary Ip Man and Bruce Lee.

`

18:00

[Showcase] Sikh Drumming
Dhol Federation wraps up Made-in-Malaysia with an energetic drumming session, guaranteed to get you into the celebratory mood.