In his recent announcement regarding Malaysia Airlines turnaround progress, Group Chief Executive Officer Peter Bellew was decidedly upbeat about the present and future directions for the company. Bellew has engaged with media frequently since taking over in mid-2016 and has shown himself to be not reluctant to answer the 'difficult questions'.
Although the airline is still projecting a loss for the year 2016, the figures expected are significantly smaller than initially budgeted, as a result of greatly improved revenue. This comes on the back of a strong improvement in passenger load factor, now up to 79% and the 15% improvement in market share on the London route.
As part of the succession planning, Captain Izham Ismail was appointed Chief Operating Officer, further strengthening the Malaysian leadership pipeline. In addition, Malaysia Airlines continues to invest in new talent via its management trainee programme. A second group of management trainees joined in September this year.
Malaysia Airlines turnaround progress directly relating to passengers
Among the initiatives employed in the turnaround process, are a number that have a direct relationship with passenger experiences, including:
Aggressive Sales Campaigns
Passengers have taken advantage of recent aggressive sales campaigns, with positive uptake of the all-inclusive, no hidden extras value fares offered in August and September, generating improved passenger revenue over the previous quarter of 12%. This has been particularly evident on the KL / London route.
Fans of Liverpool Football Club will have become aware of LED and static board brand exposure at each home game at Anfield stadium, with Malaysia Airlines new role as the "Official Global Airline Partner of Liverpool Football Club". The knock-on effect is that Liverpool FC has a lot of fans in some of Malaysia Airlines' key markets and the new partnership is giving it quick brand recognition in China in particular.
Expanded route network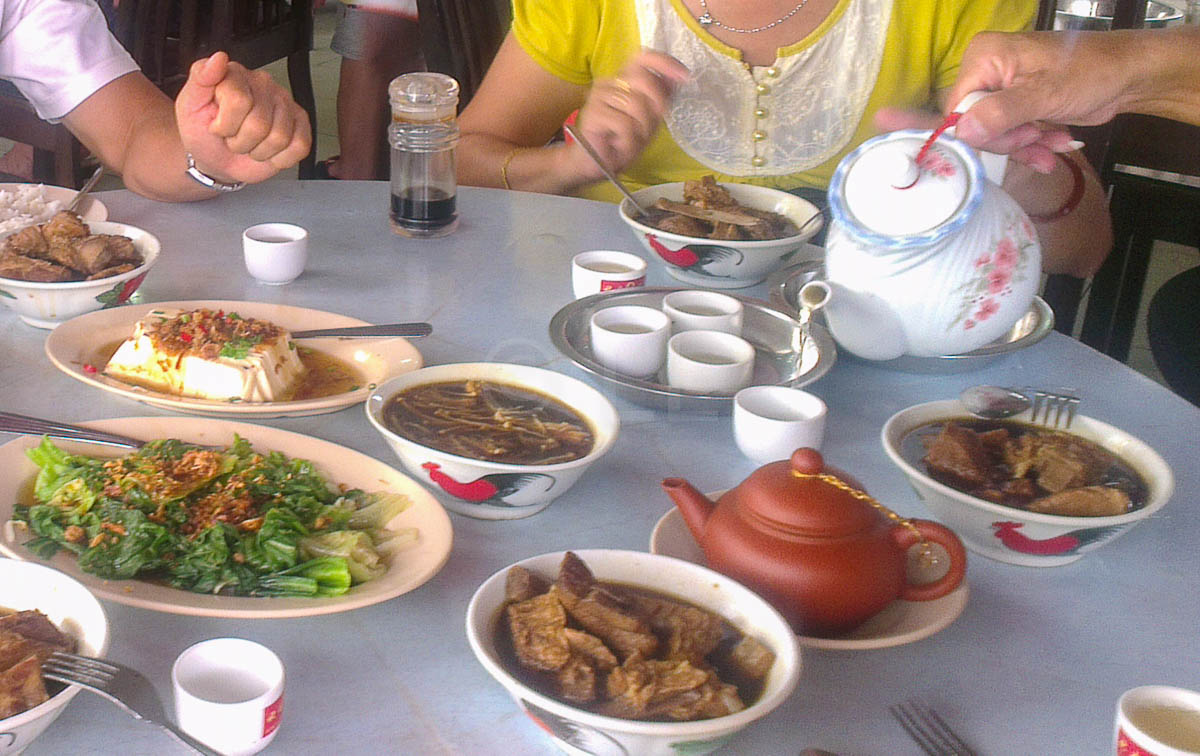 Just looking at the numbers in China – new international airports opening, rising incomes and growing numbers of outbound tourists and business people means that airlines are all keen to enter this potentially lucrative market. The cultural links between China and Malaysia are strong and it is not uncommon to see tourist buses stopped outside Malaysian restaurants offering Malaysian developed Chinese food. One such example is Klang specialty 'Bak kut teh', a herbal pork soup not seen in China.
Malaysia Airlines has announced the start of nine new routes to China in 2017 with direct services from Penang to both Shenzhen and Shanghai. Kota Kinabalu will see a new service to Tianjin and travellers from Kuala Lumpur can enjoy new services to Haikou, Nanjing, Fuzhou, Wuhan, Chengdu and Chongqing. The announced acquisition of new 737 MAX aircraft and the impending service upgrade to the morning Kuala Lumpur-Hong Kong sector to the Airbus 330 will provide the extra seats on these sectors.
Domestic routes will also see expansion with new routes between Penang and Sabah and Sarawak in the pipeline.
On-Time improvement
Another area that the airline is focusing on is punctuality, measured by On-Time-Performance ratio (OTP), which declined from 82% in Q2 to 68% in Q3, for a variety of internal and external reasons. As a result, Malaysia Airlines has prioritised punctuality improvement beginning with re-timing of more than a hundred flights for the winter schedule, which commenced on 27th October, resulting in an immediate improvement in OTP by 8%. Improvements in ground handling processes and fleet reliability are also being implemented.
New and more efficient aircraft
July 2016 saw Malaysia Airlines enter into an agreement with Boeing for the purchase of up to fifty 737-MAX aircraft, with 25 firm orders and 25 purchase rights, valued at around USD5.5 billion at current list prices. The MAX aircraft will replace older aircraft and grow the network for Malaysia Airlines, providing 12% more seats, 14% better fuel consumption and a longer range to reach the new destinations.
With the anticipated arrival of six A350-900 aircraft, starting in 2018, the airline is working on plans for the formation of a new airline, utilising the six A380 aircraft in their fleet, to be used for servicing the Haj and Umrah market. Malaysia Airlines is already transporting Muslim pilgrims on charter flights to Saudi Arabia very successfully and is in a good position to cater for increased passenger demand on this route.
Customer Service improvements
Of particular interest to all existing and potential passengers, is the provision of effective Customer Service,another key priority area of development. Thus far, the direct effect has been in the areas of improved food and beverage quality over all classes of travel, Business Class lie flat seats on the A330s and a drop of 22% fewer mishandled bags over the past year.
One area the airline may consider looking into is the availability of duty-free purchases on flights below two hours. This writer was unable to use an Enrich voucher on a flight to Phnom Penh as there was no duty-free cart available. Other airlines can offer this on their shorter flights so perhaps some thought could be given to a pre-purchase/delivery on board as per that offered by other airlines, as an alternative to carrying the duty-free cart.
The airline plans significant investment and enhancement to their Enrich Loyalty programme in 2017 adding to existing partnership arrangements and enabling members to earn more miles with a simpler redemption policy, making it easier to earn free flights.
Despite some teething issues which are being addressed, the cutover of call center operations to a new outsourced call center operated by Mindpearl has seen improved pick up times.
Improved ease of the booking process
A new passenger sales system from Amadeus will become operational in the second quarter of 2017 is now undergoing testing. Upon completion of testing, the new system will enable the airline to offer customers enhanced speed and convenience, a simple web booking experience, state of the art mobile applications and bundled offers to suit individual needs.
In addition, significant progress has been made by the IT Department in its 2016 plan towards making the airline 'Fit for the Future'. Phase one of the Data Centre Transformation Project has been completed with the successful migration of facilities from Subang to Cyberjaya.
Outlook for the future
While the Group remains cautious in its outlook for the financial year 2017, the better than projected figures in the second half of 2016 are a positive feature that may, however, be affected in future by the weak Malaysian Ringgit. Other concerns include Brexit and other world political uncertainty as well as overcapacity in the Malaysian market, which will be the dominant features of 2017.
Malaysia Airlines expects to carry over 15 million customers in FY2017 and despite the difficult operating environment, the airline believes they can still deliver profitable growth in 2018 by controlling costs, offering competitive airfares, and maximising load factors that will benefit customers, staff and shareholders.
 images © LL