UPDATE, March 11th 2019: Malaysia Airlines does not currently have any of these aircraft variant in their fleet.
Malaysia Airlines has signed a deal with Aircraft manufacturer Boeing to purchase fifty of their latest aircraft, the Boeing 737 MAX worth $5.5 billion dollars at current list prices. With delivery expected to begin during 2019, the airline has confirmed 25 of the aircraft as a firm order, with purchase rights on the other 25.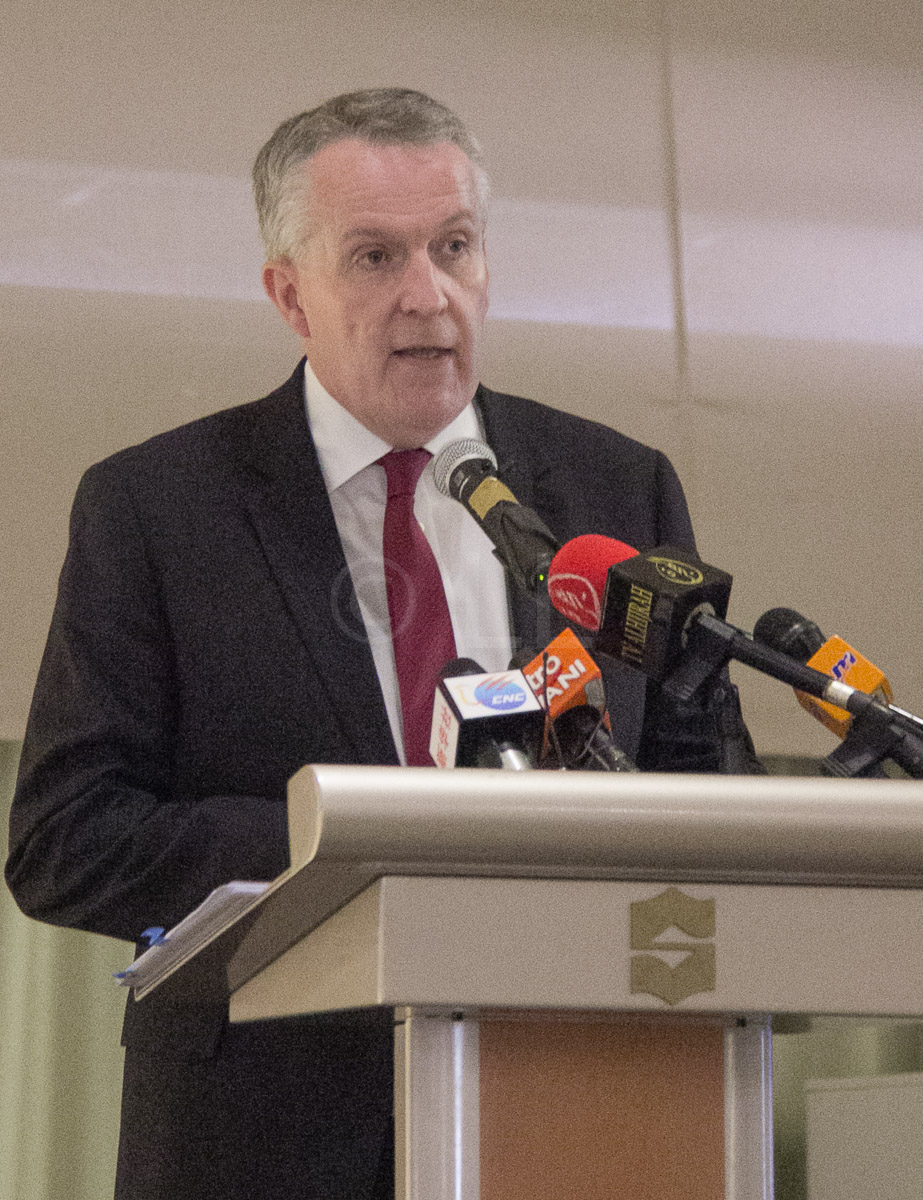 In his address to assembled media and guests, Malaysia Airlines CEO Peter Bellew said that the order will be made up of a mix of the two variants – MAX 9 and MAX 8, with breakdown numbers to depend on prevailing conditions closer to delivery.
In further comments he made a point about the commonalities that exist between the existing B737-800s and the new planes – features that will contribute to significant cost savings and passenger comfort. One of the big advantages lies in the easy move over to the new planes for flight deck crew and engineering staff, requiring minimal additional training.
The aircraft will be fitted with new CFM LEAP-1B engines, which combined with the Advanced Technology winglet and other aerodynamic improvements, will reduce fuel consumption by up to 15% in Malaysia's configuration and reduce operational noise emissions by 40%.
Other features that will impact on passenger comfort
The MAX 9 aircraft can be fitted with up to 180 seats (18 more than Malaysia's existing 160 seat fleet). Peter Bellew suggested that depending on market needs, some planes may be fitted with a two class configuration.
A new Boeing Sky Interior designed to enhance customers' onboard experience
New slimline seats with more leg room.
New WiFi Enabled Fast internet onboard.
…. This deal is a game-changer for Malaysia Airlines with much lower costs and greater efficiency which we will pass on to our loyal customers with lower fares. With the 737 MAX's longer range capabilities, we will be able to connect our passengers to more destinations, in greater comfort and with superior economics. Peter Bellew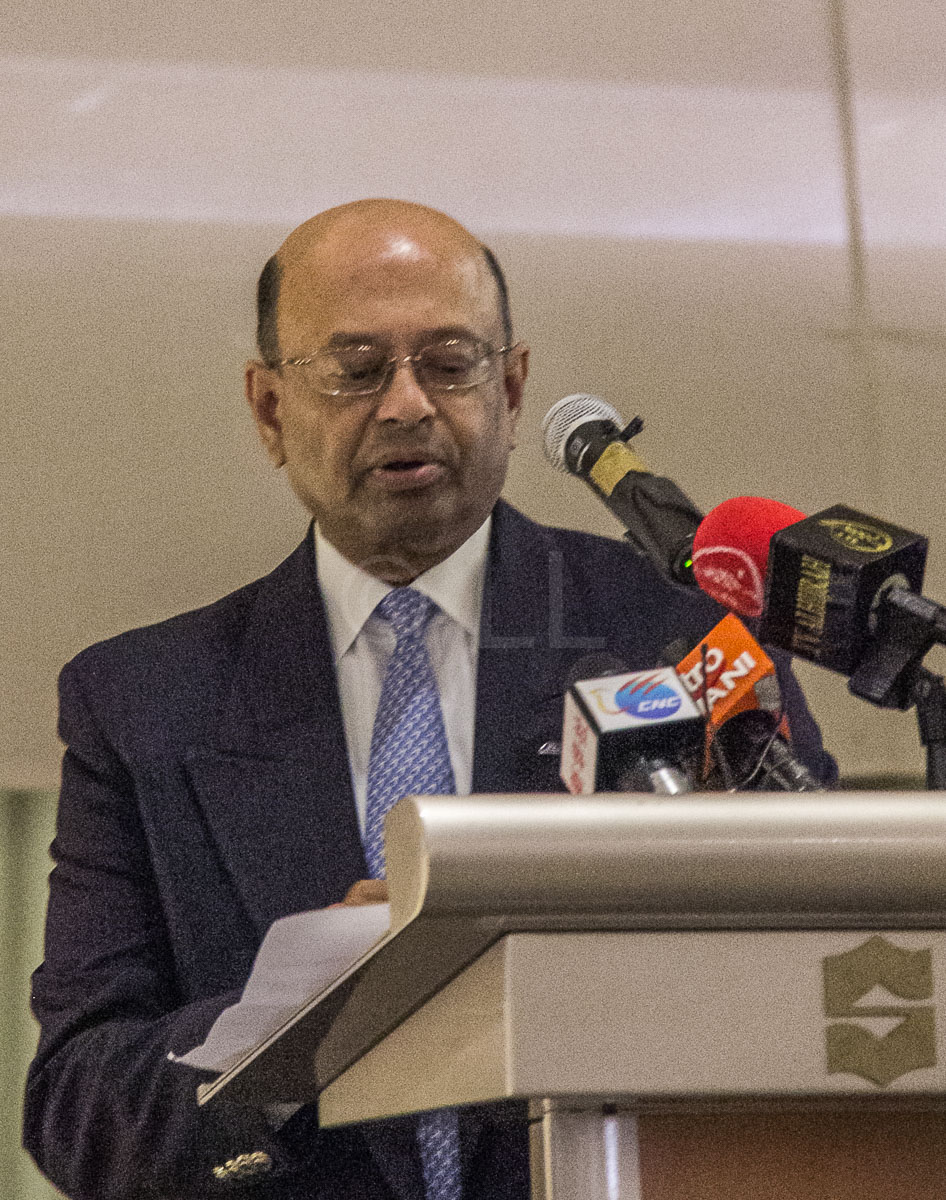 Malaysia Airlines has had a strong relationship with Boeing since 1972, a fact that was noted by Dr. Dinesh Keskar Boeing's Senior Vice President of Sales, Asia Pacific & India. With fifty-six 737-800s currently in service, the airline took delivery of its 100th 737 in December 2014. He also spoke of how Boeing had recently celebrated its 100th year in the business.
…. The 737 MAX will continue the superior operating economics and reliability of the 737 that Malaysia Airlines has depended on for more than 40 years. We are honoured to continue our long partnership with Malaysia Airlines and welcome them to the growing 737 MAX family. Dinesh Keskar
As the 737 MAX will have the capability to comfortably cope with flights of 5-6 hours, this makes it an ideal aircraft to use on Malaysia Airlines' growth routes – China and North Asia, India and Pakistan as well as Perth.
Peter Bellew added that flights to and from China have been showing excellent load factors and there is a great potential for extra services as there will be around 200 new airports offering entry into the country in the next few years.
Special fares
To celebrate the signing of the new order and in recognition of Boeing's 100th anniversary, Malaysia Airlines is offering special fares starting from MYR 100 to destinations including Jakarta, Singapore, Medan and Phuket. Domestic routes start at MYR 68.
Book your tickets on the Malaysia Airlines website by 30th July 2016, for travel between 27th July and 20th November 2016.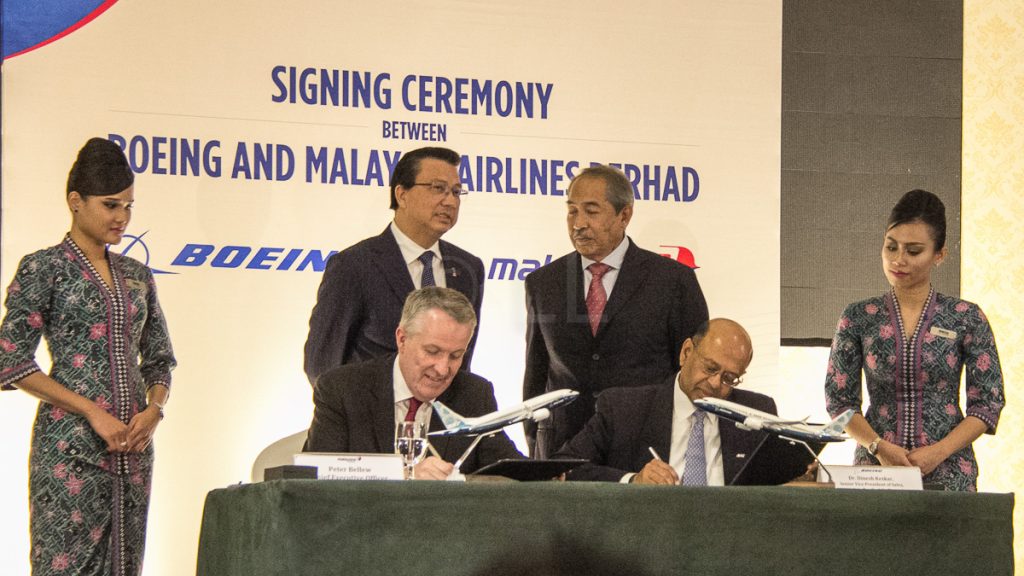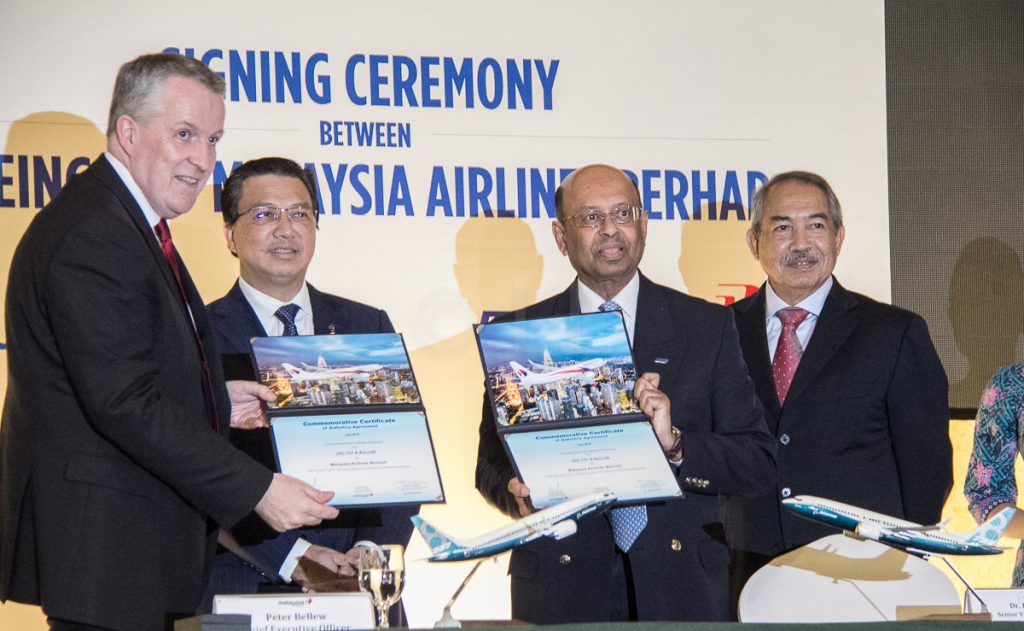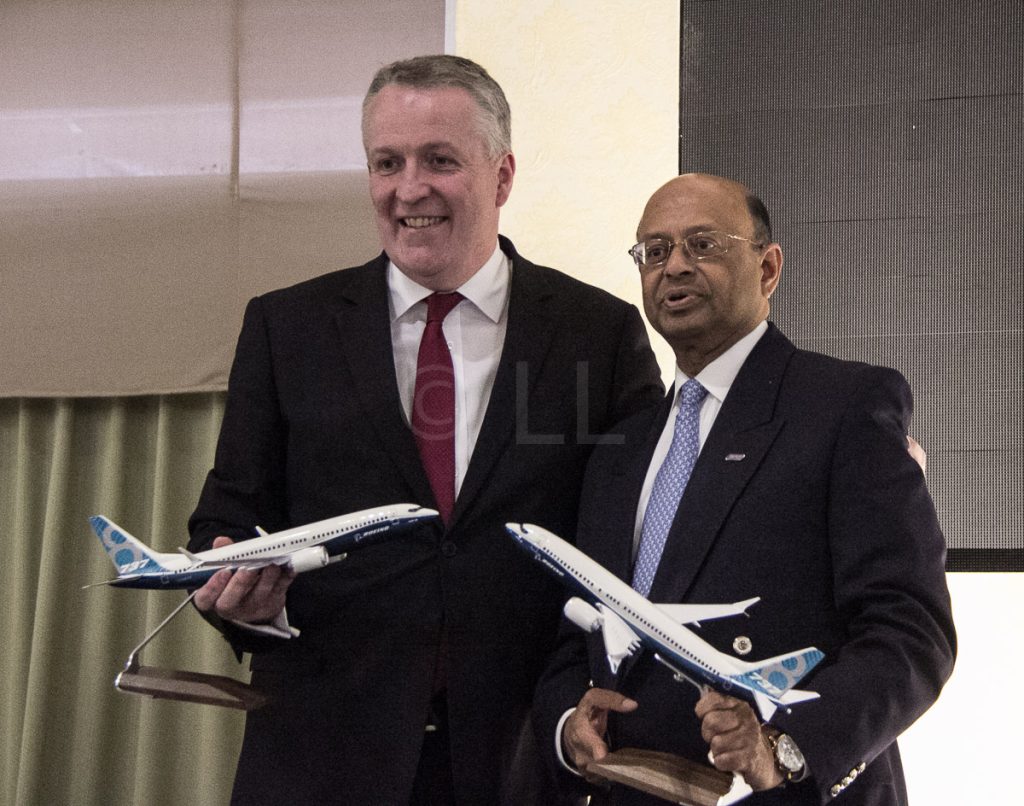 Present at the signing were Malaysia's Minister of Transport, Dato' Seri Liow Tiong Lai, Tan Sri Md Nor Yusof Chairman, Malaysia Airlines Berhad who observed the signing between Mr. Peter Bellew Chief Executive Officer for Malaysia Airlines Berhad and Dr. Dinesh Keskar Senior Vice President of Sales, Asia Pacific & India, for Boeing.
images ©LL