Both KLIA ERL Stations have been renamed to match the newly renamed Terminals which are now designated KLIA T1 and KLIA T2. It's taken quite a few years, but helps remove confusion for passengers unfamiliar with the previous designation of  KLIA T1, which was formerly KLIA, while KLIA  T2 was known as klia2.
KLIA ERL Stations to match
Express Rail Link Sdn Bhd (ERL), provider of the KLIA Ekspres and KLIA Transit services between KL Sentral and the airport, has responded accordingly.  They have renamed their KLIA and klia2 stations to KLIA T1 and KLIA T2, following the rebranding of KLIA Terminals recently announced by the Minister of Transport.
ERL also notes that besides aligning with the new names of KLIA Terminal 1 and KLIA Terminal 2, the name change will prevent confusion among air travellers and commuters who use the train services.
The renaming exercise will involve numerous physical, audio and digital assets at all stations,  onboard trains and support systems. The work is being carried out in stages and is expected to be completed by July 2023.
ERL is making good progress on its recovery as passenger numbers have grown positively quarter on quarter since the transition to endemic phase of the pandemic, which cut services and ridership significantly. The rail operator expects its total passenger ridership to recover to 85% of its pre-COVID-19 levels by the end of 2023.
EkspreSmiles Points promotion
As the ERL marked 21 years of service on 14th April, the company announced they will remain focused on service improvement initiatives and collaborations with strategic partners. During this time, they have carried over 113 million passengers onboard their trains. 
In conjunction with the 21st Anniversary of its train services, ERL is offering double EkspreSmiles Points for 21 days when customers buy selected tickets online via the KLIA Ekspres app until 4th May 2023. You can also book your tickets online or at their counters in KL Sentral or at the airport. You do get a small discount when booking online. Sign up as an EkspreSmiles member to start collecting points.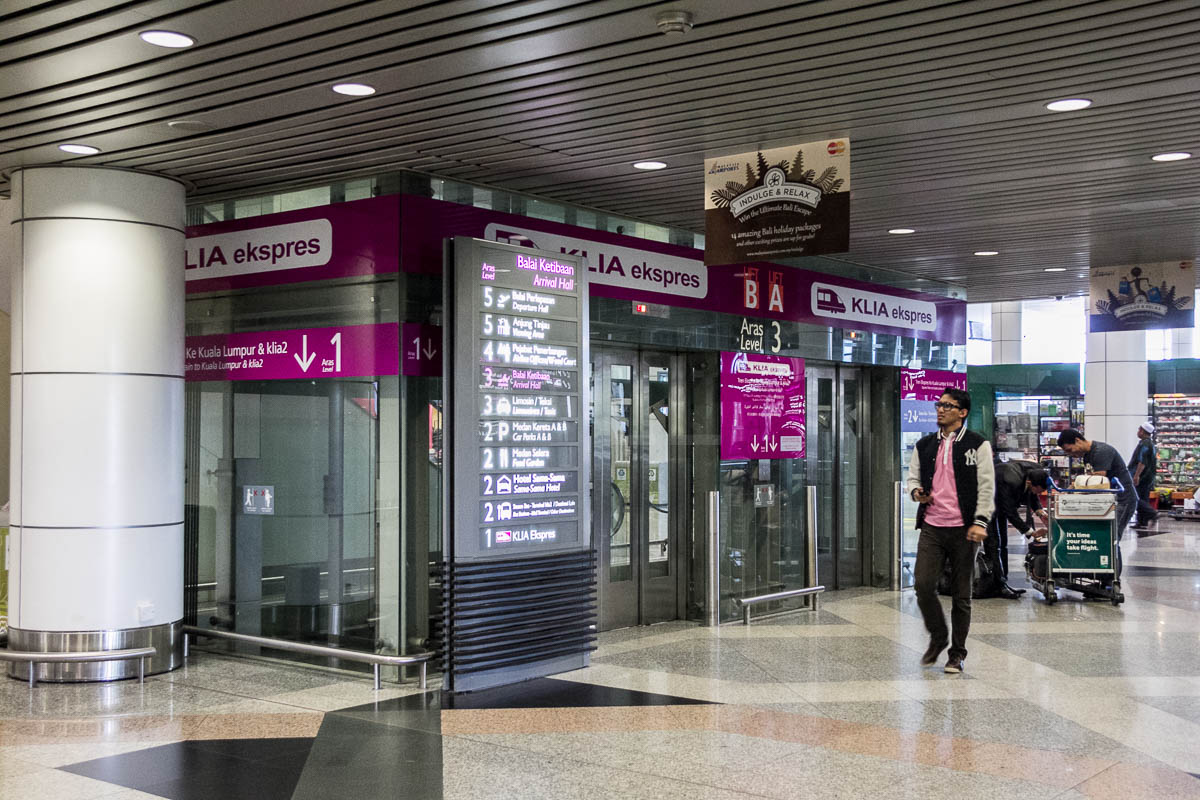 Use this lift for KLIA Ekspres in T1