Hari Raya travellers – check-in early
Hari Raya (the Eid Festival) falls on 6th and 7th July in 2016 and people, not just Muslims celebrating the festival, will be on the move to make the most of the break. Across Malaysia and Indonesia, where a large proportion of the population are travelling to join family for the festival, flights have been heavily booked and airports will be very busy in the week leading up to the festival and at least a few days after. Both Malaysia Airlines and AirAsia have advised their passengers to check-in early to ensure a smooth journey home.
If you're travelling Malaysia Airlines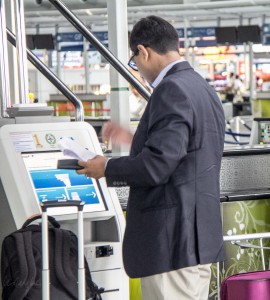 Malaysia Airlines flies out of KL International Airport (KLIA) and are advising passengers to take the following steps to ensure a smooth flight.
Online check-in is available 48 hours before your flight, until 90 minutes before flight departure. Check-in via MHweb or MHmobile.
You may also check-in at the self check-in kiosks at the airport.
Read their travel advisory regarding check-in.
There will be long queues at the counters so even if you have checked in online, you still have to drop your luggage.
Check-in closes 60 minutes before flight departure and you MUST be at the boarding gate at least 20 minutes before departure. ** They will offload you if you are late. Allow at least an hour to get through the bag drop queue.
Allow sufficient time to pass through Immigration and security checks if you are travelling internationally. Ensure you have all your documents handy and that they are up to date. ** Remember, for travel to Sabah and Sarawak, a valid MyKad or MyKid is required.
As the Aerotrain to the Satellite building will busy, allow extra time for this part of your journey after you pass immigration.
If you are with elderly passengers, children, or those requiring special assistance, Malaysia Airlines have dedicated counters at Rows B16 and B17 for such passengers.
Make sure you don't have anything in your checked baggage that is not allowed for carriage (e.g. lithium batteries, e-cigarettes and power banks) and that you are within the weight limits – payment for excess baggage is expensive and must be made at a separate counter.
For more information contact Malaysia Airlines online, or by phone – 1-300-88-3000.
Self Bag-Drop facilities at KLIA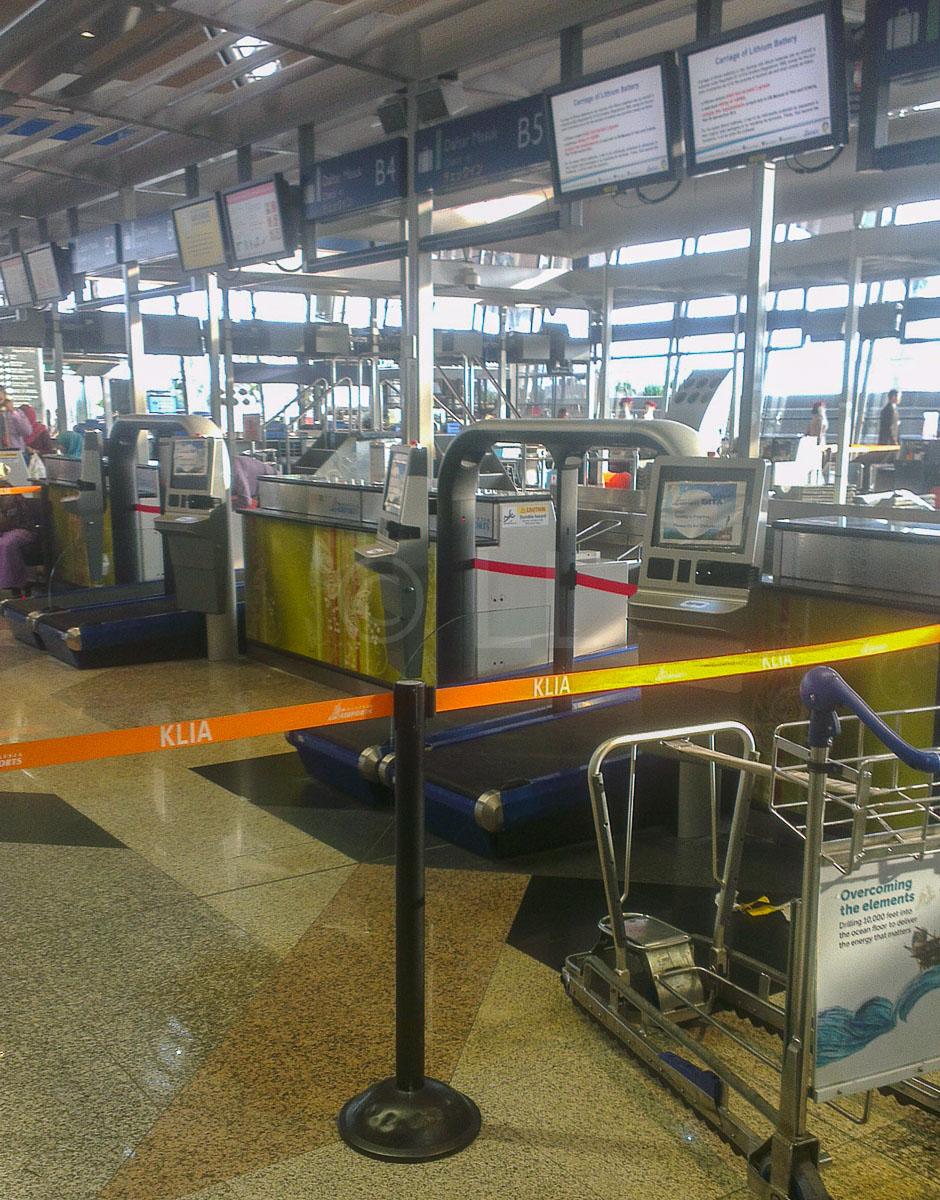 When you are queuing to drop your bag (despite already having completed check-in formalities), you will see new self bag-drop counters in place. They have been there since at least early April 2016, but are not expected to be available for use until the later part of the year. These counters are under the purview of Malaysia Airports, not the airline, so don't waste your breath blaming the counter staff.
If you're flying with AirAsia
AirAsia has also advised all passengers to be at the airport early – they will also offload you if you are late making it to your departure gate. They advise being at the airport at least 3 hours before flight departure, 4 hours if you're flying AirAsia X.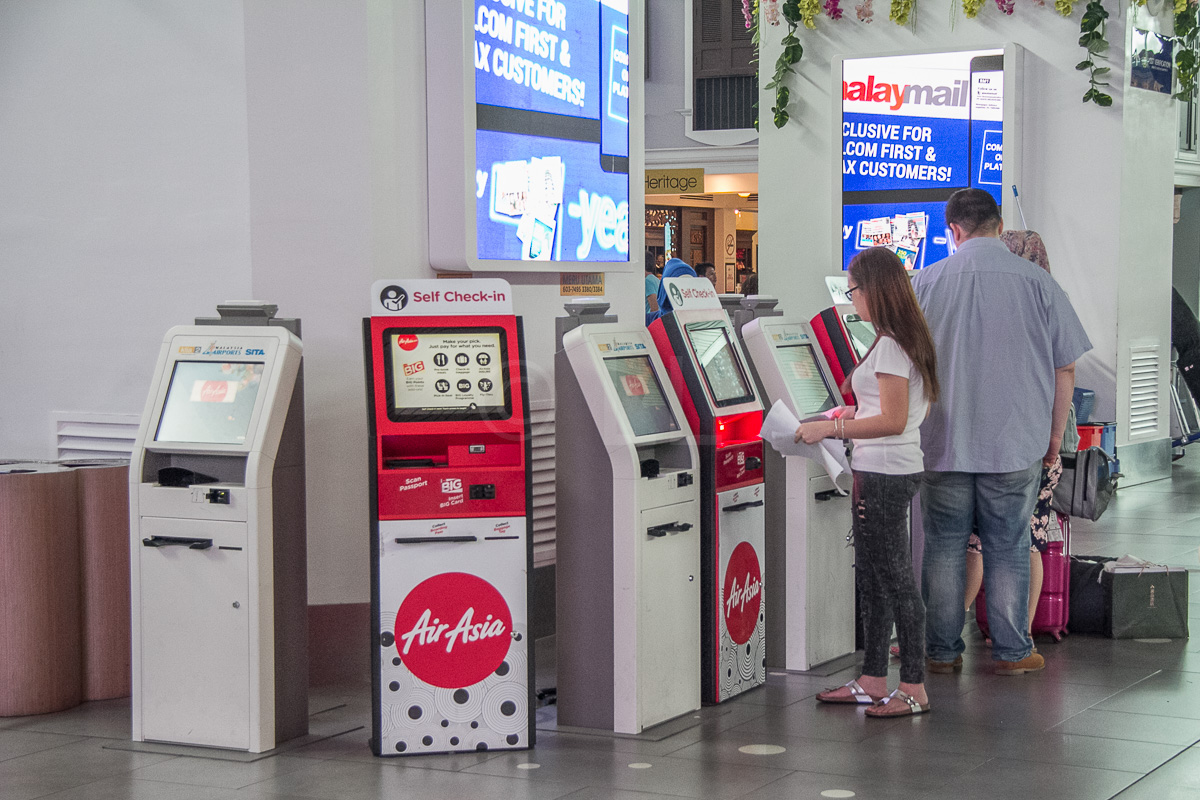 Self Check-In and Self Bag Tag are now fully operational at Kuala Lumpur International Airport – LCCT/klia2, Langkawi International Airport, Penang International Airport, Senai International Airport, Kuching International Airport, Kota Kinabalu International Airport, Sultan Abdul Halim Airport, Bintulu Airport, Sultan Ismail Petra Airport, Sultan Mahmud Airport, Labuan Airport, Miri Airport, Sandakan Airport, Sibu Airport and Tawau Airport.
If you have baggage to check-in, Baggage Drop counters close 60 minutes before flight departure for all AirAsia and AirAsia X flights.
In addition, here are six tips to ease the process.