We've flown out of Gold Coast airport before, but always too early to catch the train. Our 9.25am departure Scoot Airlines flight to Singapore meant we needed to be at the airport by 7.25, so the 7.30 airport arrival for the 5:32am bus/train from Brisbane Transit Centre, Roma Street, Brisbane seemed like a good option. Of course, it meant being on the platform really early! This post is currently being updated.
You can catch this particular service from an earlier station, (Bowen Hills 5.23am, Fortitude Valley 5.25am, Central Station 5.29am) but it's important to remember that you need to be there ready to get on, especially if you have lots of luggage, because they don't stop for long.
Make sure you check the platform as it may change. For more information, the Translink website will let you enter the details of your Start and End stations, the day and time you require. The bus connections will also be included, so enter the whole journey.
You may find this is the least expensive way to the Gold Coast. There is a bus which is faster, but it is more expensive.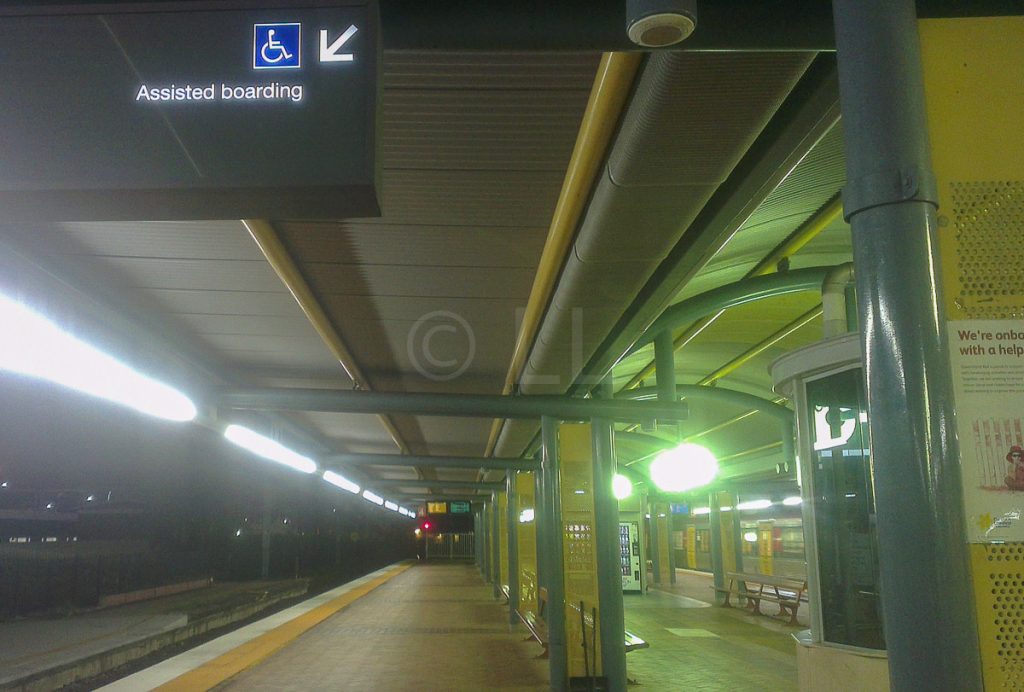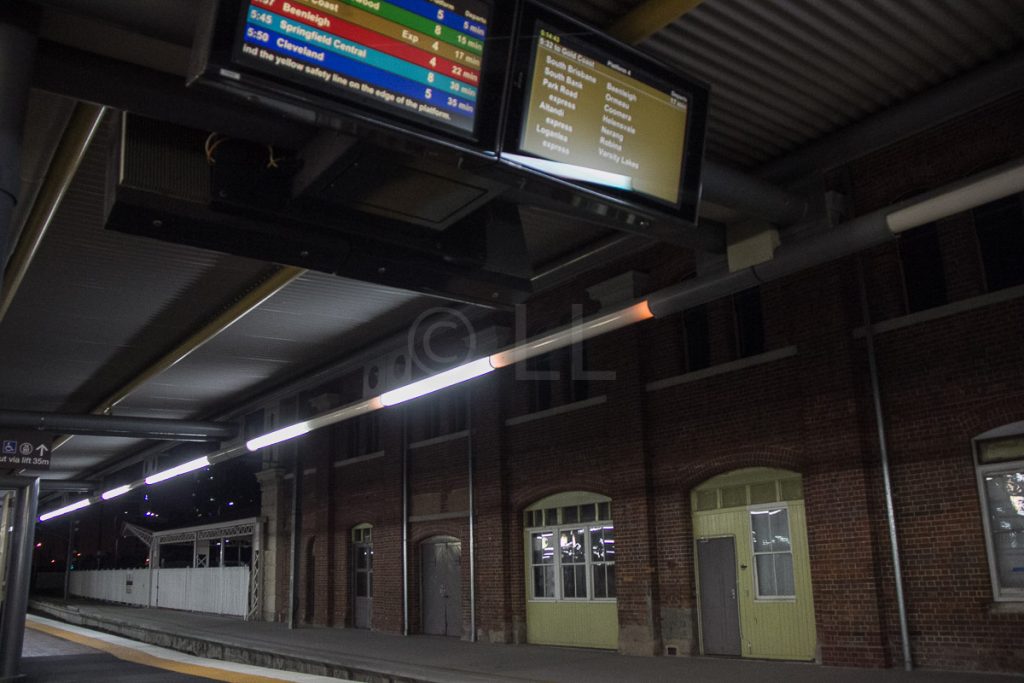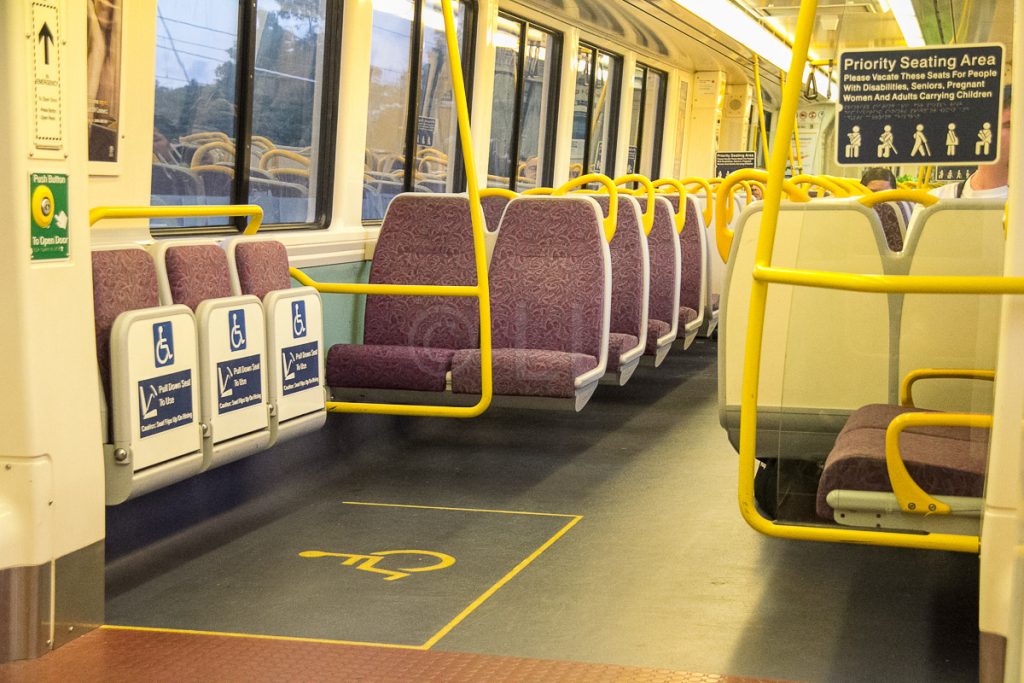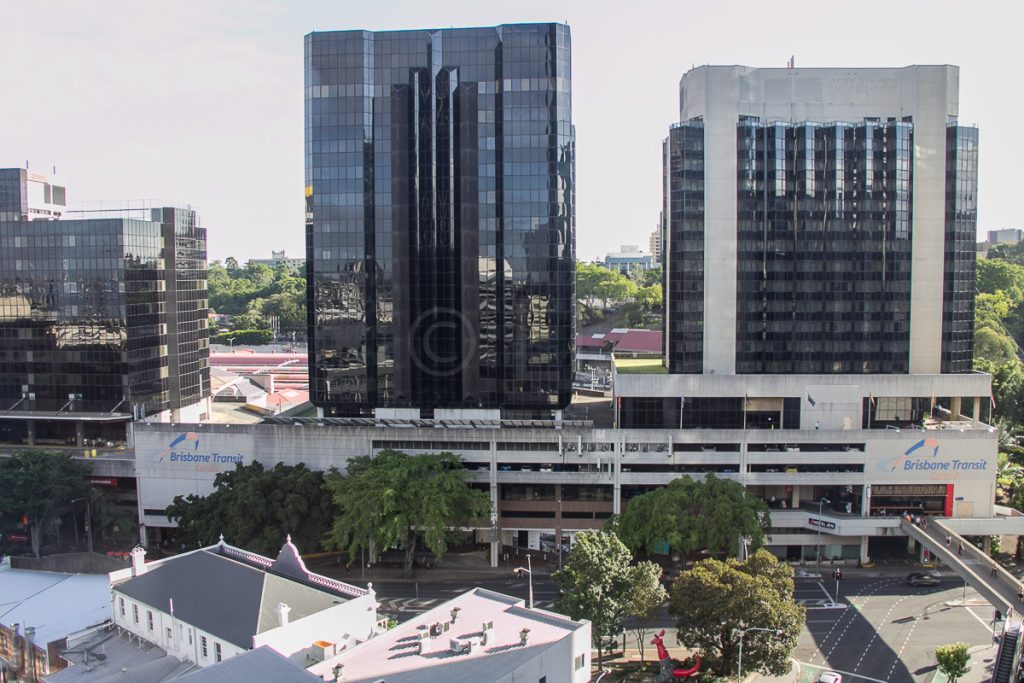 Some practical information:
Get to the station early. If you are entering the station from Roma Street, there is a ramp, or you can carry your bag up a flight of stairs if it's not too big. There is also access from the northern side, near the Roma St Parklands.
Check the departure time and platform. There are lifts to each platform located on the east side of the tunnel under the platforms.
You'll notice that there are sections of the platform that are higher than others. Go to the higher section as this makes it easier for you to get your luggage in.
Save on your fare.  If you have a Go card (the Translink stored value card), use it. The fares for different types of tickets is displayed when you plan your journey using the Translink website links.
Many of the trains are wifi enabled, a very useful feature if you've just flown in and haven't sorted out a data connection yet.
There are no trolleys at Varsity Lakes station where you have to walk about 100m to the bus. However, there is a platform lift, so you don't have to carry those bags up or down escalators or stairs.
As the sun comes up during your journey, it's not all in the dark. If it's a week day, there may be other commuters, especially school children, particularly on the bus.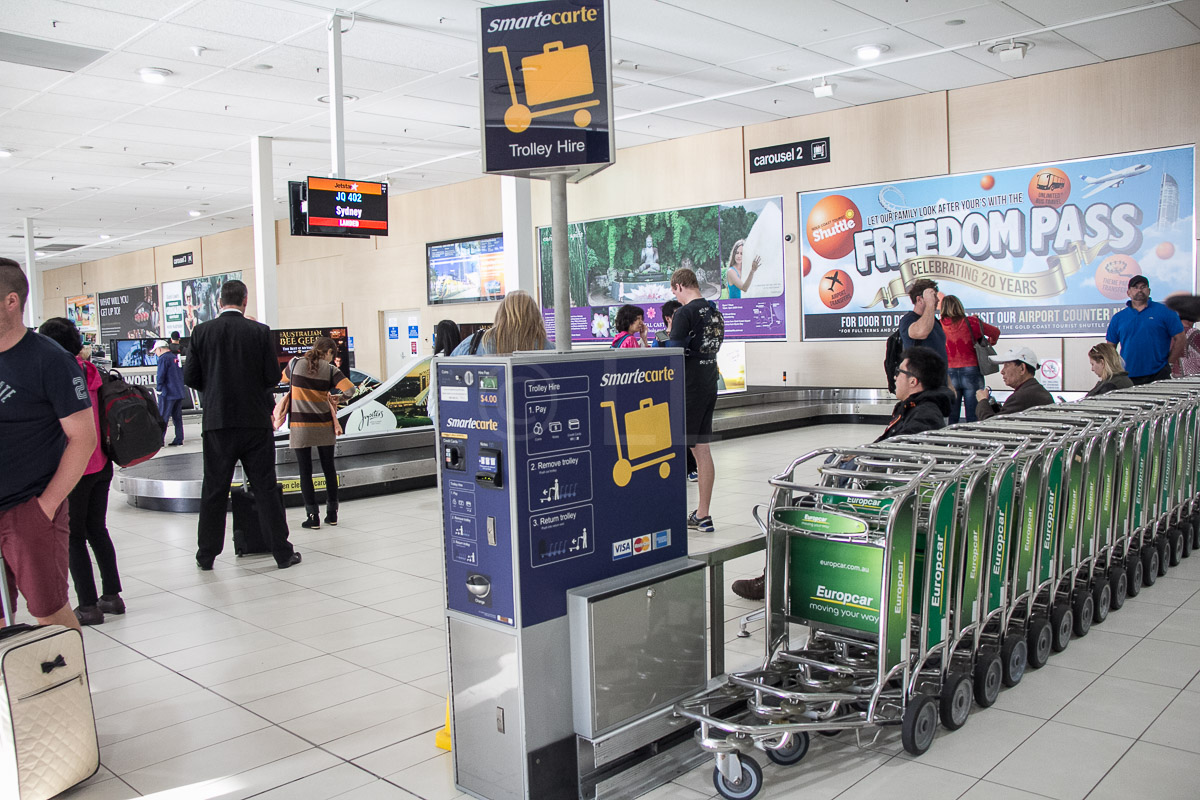 When you arrive at the airport, it will cost you AU$5 for a trolley, paid in cash so be ready with small change, if you need one.

images ©LL