Don't let a great holiday (or perhaps even worse, business trip) be ruined by technology troubles. Over the years, we at ET have had our share, including leaving behind the power cables for a tablet which uses a type specific design. That's an expensive mistake! However, even if you make a list and check everything, something can still go wrong. We've identified five potentially serious technology troubles and suggest some ideas to minimise the potential pain.
Technology troubles – some solutions
This is not an exhaustive list, because if something can go wrong, it eventually might. You don't want it to happen to you, but if it does, here are some of our tested solutions. We welcome your suggestions and solutions in our comments section as technology continues to evolve.
1. Voltage mismatch
This has the potential to ruin not only your device, but your holiday as well. Mismatched voltage can cause a fire.
Most consumer electronic devices operate in the range 100-240 volts.
You can check this on the charger, it's usually in small print.
If only a single operating voltage is specified and this is different from what is available, don't use the device or carry a converter.
Check the voltage of the country you are visiting before you leave home, as well as your device requirements.
2. Getting connected
In our connected society, the minimum connect-ability would be wifi (preferably free) provided by your accommodation.
Free wifi (at your accommodation, public wifi in the city, shopping mall, cafe etc) is not secure so don't do anything private (e.g. banking)
You may have to share data availability with other residents, so don't try to watch online videos or do updates. Or upload large amounts of data.
Free wifi provided in airports, city wide wifi etc usually comes with restrictions. This may mean no videos, uploads or messaging.
If you decide to pay for data, you have more security.
Phone cards (local SIM) are usually available at airports and other public transport hubs.
Check out your current provider's roaming charges. You may find them affordable and you'll have the advantage of using your own number throughout your trip.
3. Backing up your pix/data
Loss of phones or camera equipment comes under the heading of 'major disaster' for most people. To ensure your data is protected requires self-discipline and some pre-planning & organisation. There are two main methods of backing up your valuable data.
Physical storage
Any type of storage that can be physically connected to your device, including mini SD cards.
Use things like an external hard drive or a flash drive. There are lots to choose from and even a flash drive/thumbdrive now comes with at least 16GB of space.
Make sure you keep them somewhere away from the device you are backing up.
Don't forget to back-up that internal mini SD card.
Back up your Operating System (OS) too, just in case, before you go away. Apple's Time Machine is a winner in our books for backing up the whole machine.
Cloud storage
Cloud storage has come a long way since the huge losses of data in disasters like 9/11. The offerings have developed into a safe and secure option that is well trusted and easy to use.
This means that your data/photos/videos etc are uploaded via the internet to external servers 'in the cloud'.
There are plenty of free options available. Dropbox is well known and Google, Apple and Microsoft all have free cloud storage available.
The main problem with free storage is that it is generally limited and you have to pay for extra.
There's a growing market for paid cloud storage. Make sure you read the terms and conditions and the SLA (Service Level Agreement) – the best ones will store your data securely on at least two different offsite servers (e.g. Hong Kong & Singapore) and offer 99.9% up-time.
Apart from Dropbox, Google Cloud or Google Drive, Apple iCloud and Microsoft OneDrive, you can check out Alibaba Cloud and Amazon, among others.
** Word of warning: Turn off auto-update and auto-upload functions and only do these when you have sufficient wifi available. To forget may cause loss of data, and upset any friends/family who are also trying to use it.
4. Disaster management
If your phone has a slot for a mini SD card, invest in one and use it. Transfer as much as you can to this and set the phone to directly store photos/videos/data there if you can. Some apps can also be run from these cards.  Get at least 16GB or 32GB if you take a lot of photos/videos. If you've been fairly 'religious' about backing up your stuff, your trauma is reduced if your device is lost or damaged.
Do check that you have sufficient on-board storage before you leave and back up what is there.
Backing up also means chats and other apps which you wouldn't want to lose.
Data in cloud storage is accessible from anywhere you have internet access.
Do any OS or other updates before you travel. Not only will they use valuable (and perhaps expensive) wifi they may cause your device to malfunction and lose things. This DOES happen, trust me on this and it will make you very unhappy if it happens to you.
If you have copies of everything, including the device's OS, you will be able to restore your device without too much trauma.
If all your data is safe, even a suddenly un-rechargeable battery doesn't need to make you panic. Get it changed and you should be on your way again in no time.
5. Useful stuff to carry – plugs, hubs etc
Having travelled to various countries/localities with variable voltage, insufficient power sockets, sockets that don't match yours etc, we've built a small MUST HAVE pack.
Top of our list is a powered hub. We bought one with two charging usb slots and seven normal USB slots.
As it plugs into the power supply, you can easily transfer photos & videos and charge devices without worrying.
It's fast and easy to use.
A multi type extension cord. Use an international plug to plug in the extension and you can use it for all your different plug types.
A mouse pad can be handy, as can a travel mouse. Beware though, those pull out cord wheels do jam and may strip the cord.
You don't need to carry a spare battery, but many towns have a technician who can change internal batteries for you quickly and hopefully, inexpensively.
Whatever you include on your MUST HAVE list, make sure you actually do take it with you!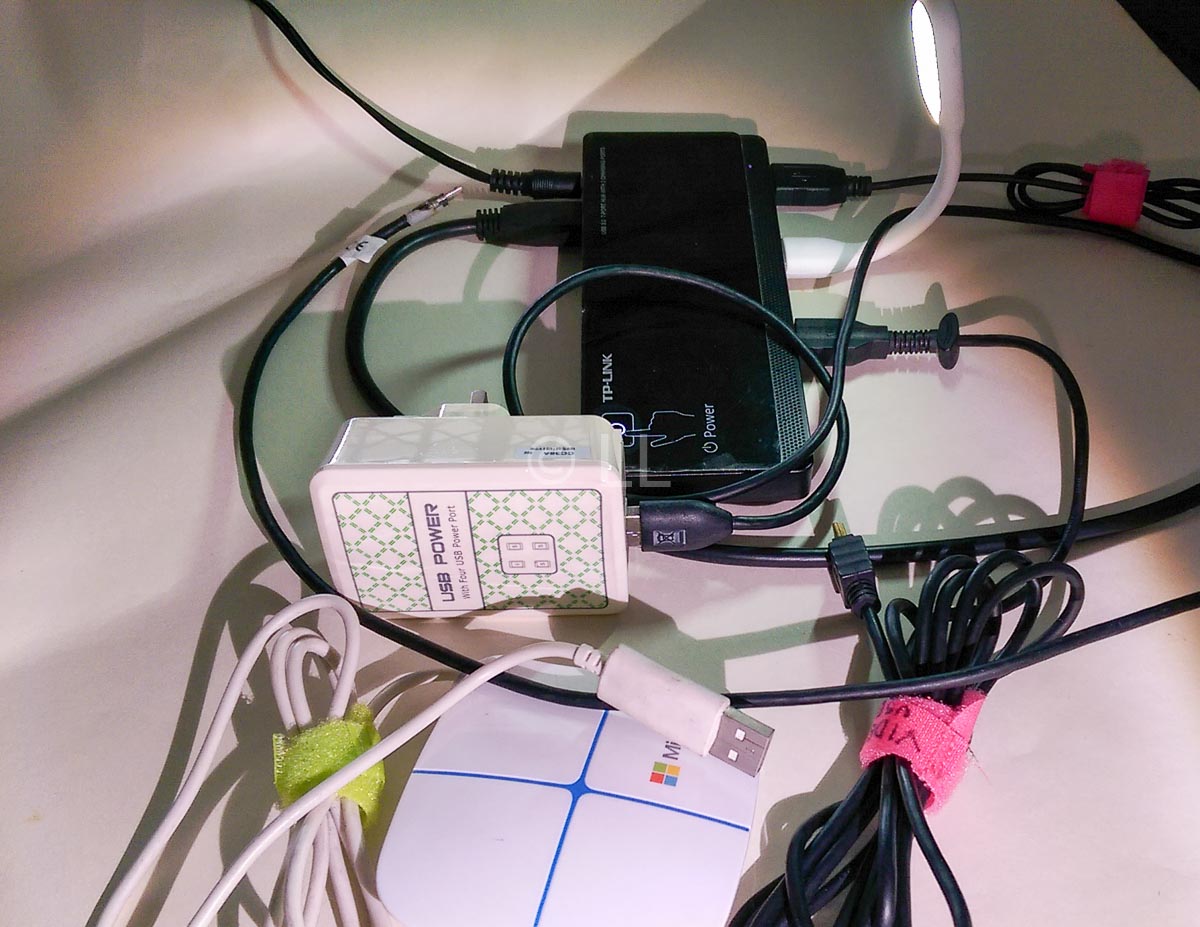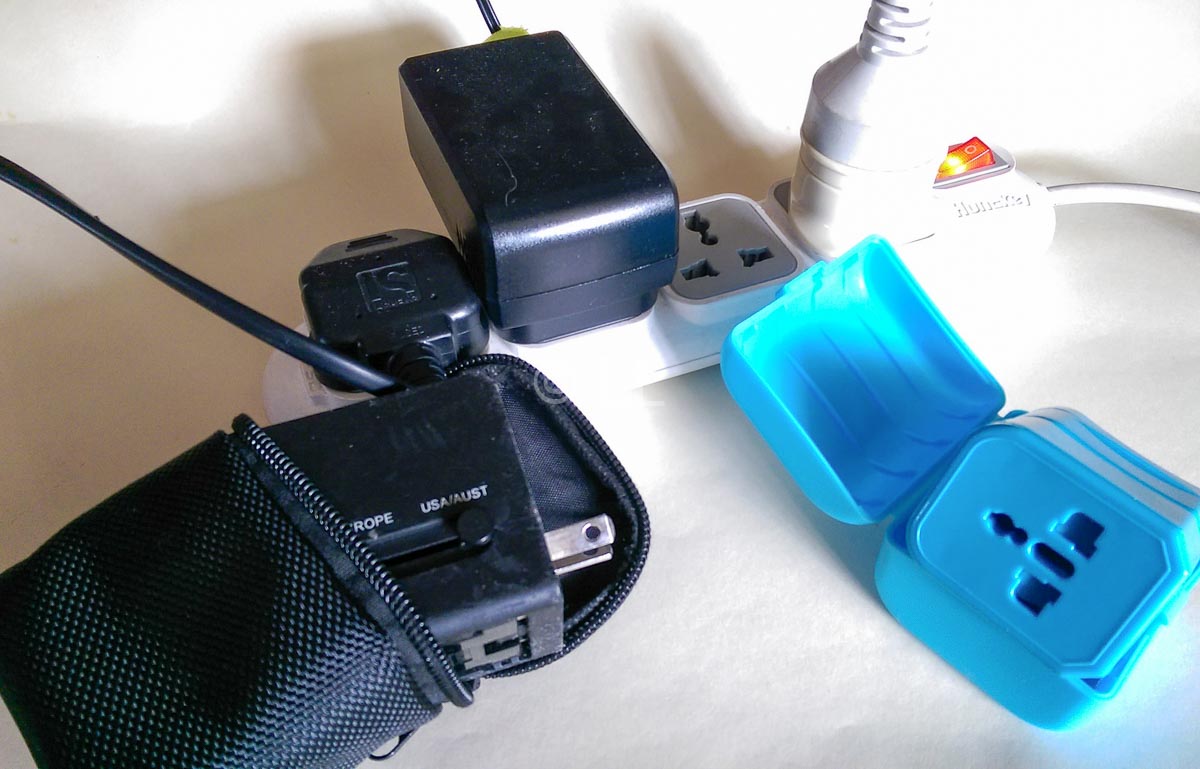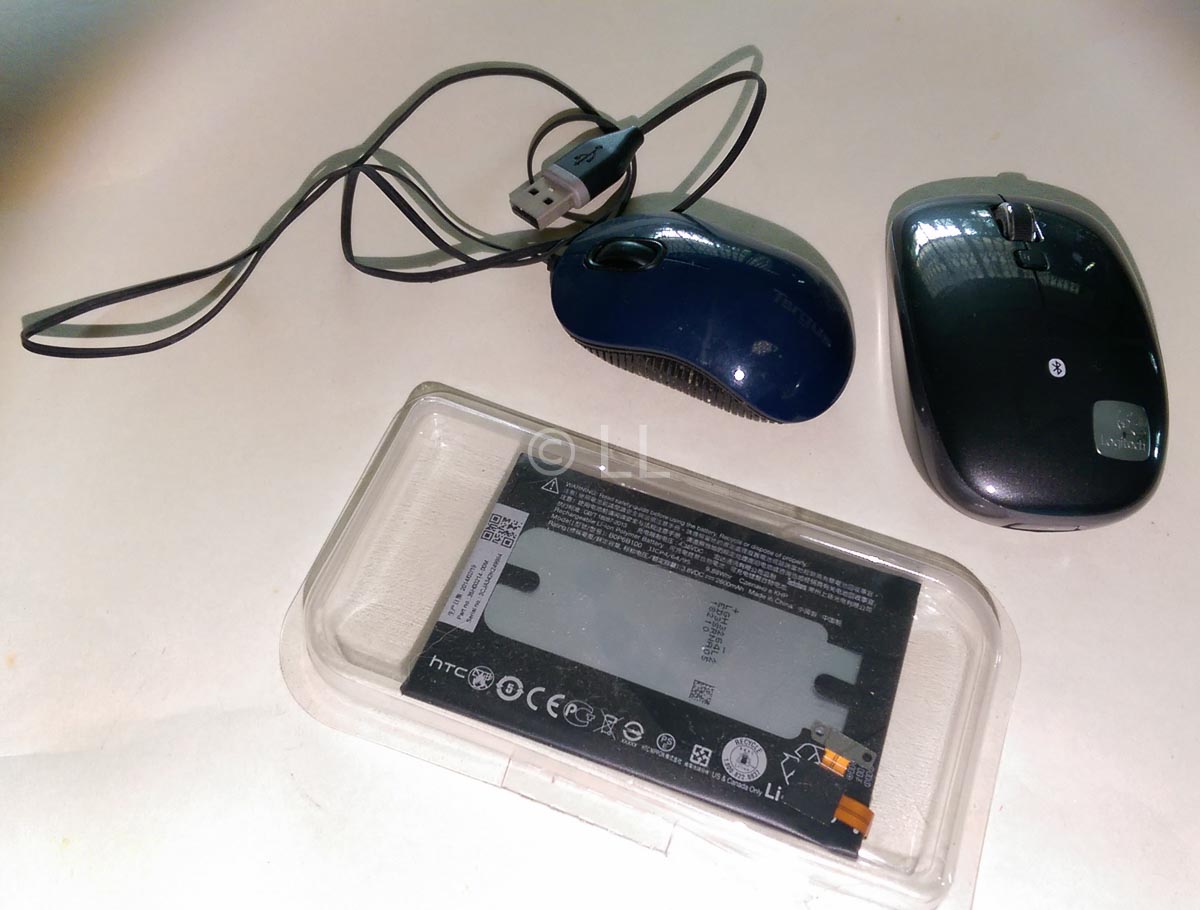 Happy travelling!
Images ©LL