Do you have a special occasion coming up?
Here's your chance to grab a stay in Sydney's first floating hotel, available only for two nights and accessible exclusively by boat, when the price drops from $36.000 to $99 between 12-2pm on Saturday 14th and Sunday 15th November.
Here's the deal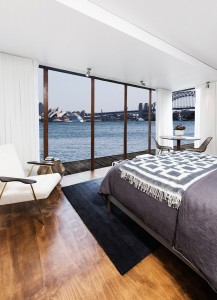 HotelTonight's Spontaneity Suite is on the move again, floating into an idyllic secret location on Sydney's iconic waterways this month.
The luxurious travelling hotel suite. which made its debut in the picturesque Yarra Valley in August, will offer thrill-sleepers the chance to spend a night overwater,  soaking in one of Australia's  most coveted views.
Made out of two 20 foot shipping  containers. the Spontaneity Suite will be Sydney's first floating hotel, available only for two nights and accessible exclusively by boat.
The Spontaneity Suite will be fully serviced by Ovolo Hotels, the group behind 1888 and Blue Hotel in Sydney and Laneways Hotel in Melbourne.
Room Service will come daily, otherwise you're on your own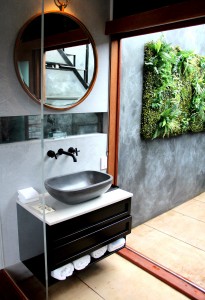 Room service will be delivered by boat daily, and guests will be able to enjoy the picturesque views from the rooftop terrace and Jacuzzi. or from the comfort of their bed through a floor to ceiling glass frontage.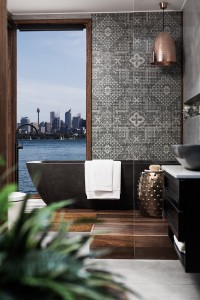 The suite is equipped  with numerous mod cons and boasts the latest smart in-room technology including a Kevo keyless entry system. Apple TV and Netflix.
Your stay will also include return  boat transfers to the suite, all-inclusive meals and minibar and the services of a personal mobile concierge called Aces, a new HotelTonight in-app chat feature which connects guests with a team of insiders for access to authentic local tips and recommendations, plus time-saving help with room and hotel requests.
HotelTonight  Regional Director for Asia Pacific, Stefan Cordiner. says "Our brand is all about creating memorable  moments.  and we believe these can be created by being more spontaneous at home."
Dirk Dalichau, Chief Operating  Officer of The Ovolo Group, said it is a once-in-a-lifetime opportunity for the creative traveller.
The Spontaneity Suite has already seen guests enjoy spectacular Yarra Valley vineyard views and will continue  to roam the country  in search of unique locations. Follow HotelTonight.anz on Facebook and Instagram  to follow its journey.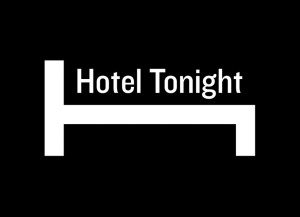 HotelTonight  is a free app, available for download  from the App Store and suitable for iOS and Android devices.
So… What are you waiting for, this won't be available for long!