With Malindo's inaugural Kuala Lumpur / Perth set to take off early Thursday morning, 19th November, foodies will have another way of moving between two great places to eat. Depending on your choice of definition Perth is either one of the top, or the number one isolated capital in the world. It's a long way from everywhere. The nearest Australian city (Adelaide) is over two thousand kilometres away and Jakarta is closer than Canberra.
Perth has been the welcome recipient of people from all over the world who have made the south-west of Western Australia their home and this has led to the development of some wonderful cuisines on offer all around the region.
Kuala Lumpur, in fact the whole of Malaysia, is just as much a melting pot as Western Australia and again, this is reflected in the cuisines on offer. And to 'cement these claims in stone', a great food cities near each of these capitals have made the Lonely Planet top 10 tourism cities 2016.
Perth gives you Fremantle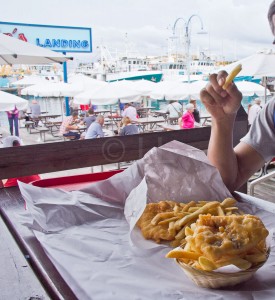 Catch the train straight down from the main city station to Fremantle and enjoy wandering around the beautiful old heritage listed buildings. The Maritime Museum is a great place to visit and discover something about the old shipwrecks along the Western Australian Coast. Stop by the Roundhouse and find out how mariners used to set their time, or just enjoy the beach.
Fremantle Markets are open on Friday, Saturday and Sunday and public holidays and will be open every day in the week up to Christmas. They will be closed on Christmas Day but open until 6pm the next three days.
Stop by the wharf and sample the delicious seafood on offer, with great coffee, fruit juice or wine if you wish. There are also a few micro breweries nearby if you'd like to do the taste test and get a few to take home.
Kuala Lumpur gives you Penang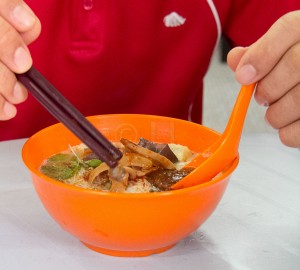 Malindo Air flies from either Subang Skypark or KLIA2 to Penang. If you want to connect straight through, flights to Penang leave from KLIA2 @ 8am and 2.05pm and Penang to KLIA2  arrive KLIA at 10.45am and 4.45pm.
George Town, Penang is a UNESCO Heritage listed city which, like Fremantle has some great places to discover the history of the location. Visit the Penang State Museum or one of a number of other privately set up museums, the many temples, mosques and churches, or just enjoy checking out the sights 'in the streets'.
But again, like Fremantle – look for the food. It's everywhere. Malaysians love to eat, and Penang street and hawker food is among the best in the world.
Getting there
Malindo Air will fly between Kuala Lumpur and Perth eleven times a week, starting 19th November 2015.
| | | | | |
| --- | --- | --- | --- | --- |
| Sector | Flight No. | ETD | ETA | Frequency |
| KUL-PER | OD151 | 08:25 | 14:10 | Daily |
| PER-KUL | OD152 | 15:00 | 20:55 | Daily |
| KUL-PER | OD153 | 23:15 | 05:00 | Monday, Thursday, Friday,Sunday |
| PER-KUL | OD154 | 07:00 | 12:55 | Monday, Thursday, Friday,Sunday |