Favourite places revisited don't always delight the second time round. But with these places, we felt a special connection that tells us there's more to enjoy next time. We've already given Xi'an the 'tick' of approval and are waiting for the Covid-19 pandemic to clear and borders to reopen to revisit the rest. In the meantime, we share images and video of our five favourites as we wait.
Favourite places revisited
Each of these locations is just one small part of a country we've really enjoyed visiting. It was really hard cutting down the list to five and we confess to cheating a little bit by including than one spot in each location.
---
Xi'an China
The City Wall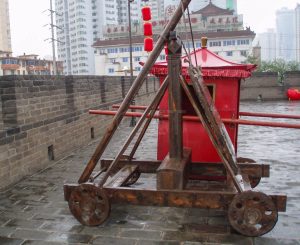 The wall forms a complete rectangle around the old City.
Dayan Pagoda, Xiying Rd, Yanta District, Xi'an

South Gate: 6WXW+8Q Beilin, Xi'an, Shaanxi, China

Around the old city centre of Xi'an
Length of the Wall: 13.7 km (8.5 miles)
Access:
open daily from 8am.

Closing time depends on time of year

There are 18 gates, but only 8 are open for visitors.
All are easily accessible by public transport.
The South Gate is a ten minute walk from the Bell tower in the middle of the old city.
There is a charge for entry
Big Wild Goose Pagoda
Dayan Pagoda, Xiying Rd, Yanta District, Shaanxi Province

 When travelling by Xi'an Metro get out at Da Yan Ta station on Line 3.
6X97+7M Yanta District, Xi'an, Shaanxi, China

Phone: +86 29 8552 7958
---
Xi'an City Wall
The ancient city of Xi'an is top of our favourite places revisited. Originally known as Changan, the city was established by Emperor Liu Bang, in 202 BC at the start of the Han Dynasty. Work began on the city wall in 194BC although it has been extended and raised at least twice since.  Work on the existing wall was started during the Ming Dynasty in 1370, with the south and west walls constructed on the base of the wall of Tang Dynasty. This work was completed in 1378 and is the most complete surviving city wall in China. The wall is one of the largest ancient military defensive systems in the world.
Walking the full distance of the wall will take around 3.5 hours depending on speed/stops, or you could rent a bicycle. Electric Sightseeing Cars stop at all four main gates. The charge is currently CNY 80 for a circle ride (CNY 20 between two stops). There is also a Luxury car available, CNY 120 for the full circle, or CNY 30 between two stops.
Big Wild Goose Pagoda
World Heritage listed since 2014, the Dayan Pagoda is a Buddhist pagoda located in southern Xi'an. The original five storied Tang dynasty pagoda dating from 652 was rebuilt with ten stories in 704 during the reign of Empress Wu Zetian. The current seven story pagoda was again rebuilt during the Ming dynasty following a massive earthquake. In recent years, the gardens and the plaza on the northern side have been extensively remodelled. From the North plaza you can see how structure leans several degrees to the west. When travelling by Xi'an Metro get out at Da Yan Ta station on Line 3.  
If you've ever read 'The Journey to the West', or 'Monkey goes West' a popular story about a monk who went on a journey to India, you may think it's just a fable. It's based on fact. There was no monkey or pig but there was a real monk named Xuanzang. The true story of this seventh-century Buddhist monk, scholar, traveller, and translator is fascinating.
The pagoda is home to the sutras and figurines of Gautama Buddha he brought to China from India. Check out the engraved statues of Buddha covering the interior walls of the pagoda.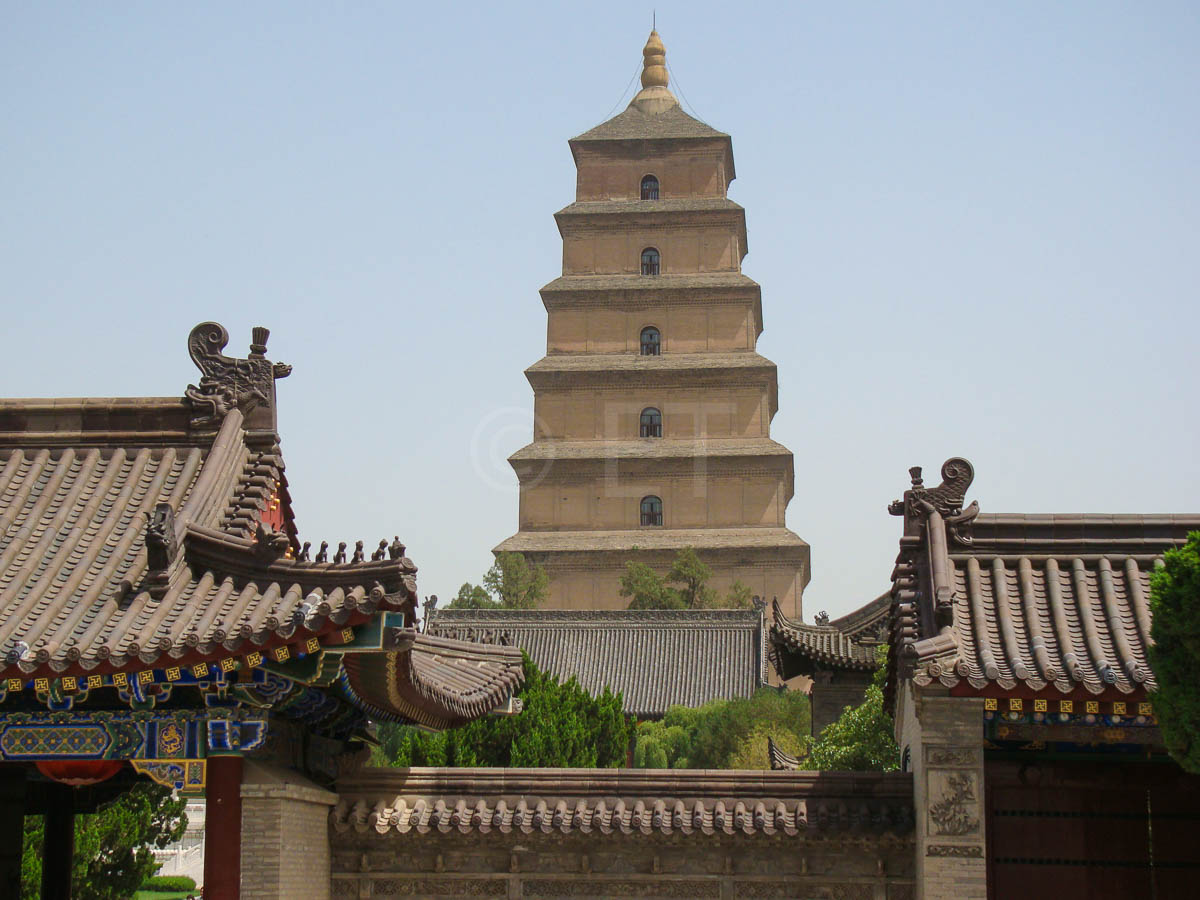 ---
Luang Prabang, Lao
Luang Prabang is a beautiful French style town in the country's north, built on a finger of land between the Mekong River and its tributary, the Nam Khan River. Fly direct to the International airport, or travel by road from the capital Vientiane. The drive is at least a 14-16 hour journey, so it's wise to break it up in Vang Vieng with an overnight stay. There are impressive limestone karst mountains around the Vang Vieng and many impressive waterfalls and caves to visit in the area if you have time for a longer stay. Adventurous visitors may like to try the popular river rafting activities. It makes our 'Favourite places revisited' list because it's laid back and easy to get around.
Alms Giving Ceremony
Sakkaline Rd, Luang Prabang,

V4VQ+FV Luang Prabang, Laos

Times: Daily at daybreak
That Phousy (Phousy Hill)
Luang Prabang town centre

V4RP+3Q Luang Prabang, Laos

Open: daily  5:30am–6pm
Tat Sae Waterfall
Nam Khan River
Open: daily  8am–5:30pm
---
Laos is a communist country with a strong Buddhist culture. This is very evident in Luang Prabang. The monks go out very early in the morning and you can join a long line of people in Sakkaline Rd offering them food. Ask for information at your accommodation.
After breakfast at a little French café, hike up the 1000+ steps to That Phousy. This beautiful stupa dominates the skyline from anywhere in town and you get a lovely view of the Mekong River and its tributary the Nam Khan River from the top. Make a small donation and you can release a pair of little birds from a small cage. They probably fly back again to be caught and released the next day.
Make a trip out to the Tat Sae waterfall, about 12pm south of Luang Prabang. Many of the tour operators in the town area offer full and half day trips that include this waterfall. These beautiful waterfalls drop down into a lovely even swimming pool that's not too deep. You can also go zip lining across the waterfall.

---
Australian Wildlife
One special thing about Australia is that there's plenty of wildlife that's different from anywhere else in the world.  You can see koalas and wallabies, kangaroos and native birds roaming free in country areas. They're not only found in wildlife parks you can enjoy your lunch under tree along a country road sharing space with a koala up a tree, enjoying their lunch.
Koalas
Grey River Rd,
Kennett River, Victoria

38°40'13.26″S 143°51'23.81″E
Magpies & Kookaburras
391-481 Sellin Rd, Mount Mee

WP43+8F Mount Mee, Queensland, Australia

Phone:+61 7 3897 4999
Open: Open 24 hours
For more information: The Moreton Bay region
---
Koalas and their many marsupial cousins can be seen across most of Australia, just like magpies and kookaburras, and many other native birds. To make it easier, we've narrowed down a couple of places you can get up close, but not too personal.
Koalas
Grey River Rd near Kennett River, along the Great Ocean Road in Victoria is one such location. Turn off the Great Ocean road at Kennett River, about an hour west of Lorne and drive a short way into the bush. Once you're on the gravel road, find a safe and quiet place to stop and you'll most likely find you have the company of sleeping koalas. If they're awake, they will be eating leaves. You will have to have sharp eyes. Koalas are not flashy creatures. They rest most of the day in the fork of a tree and may be hard to spot as their grey fur blends with the tree trunk.
If you're near Adelaide, the Morialta Conservation Park is only 10km north east of Adelaide city. There are koalas in many of the trees in this beautiful park, which is very popular with locals. South Australian koalas are slightly different from their Eastern cousins, more brown than grey.
Birds
Magpies and kookaburras are Australian icons. But they can be very determined to get what they want. Magpies are famous for swooping on passing humans during the nesting season, and kookaburras for their hearty laugh. We shared our lunch literally, with a group of always hungry magpies and kookaburras in Mt Mee, near Dayboro in Queensland. One cheeky one-legged senior magpie seemed to be directing operations, while a group of juvenile kookaburras surveyed from above.
If you want to see some of Australia's colourful rosellas and their friends, the Bunya Mountains, near Dalby, Queensland is a great place to go. You can stay in a cabin or go camping. You'll also have wandering wallabies for company.
You can find them here: 4H9X+G2 Bunya Mountains, Queensland, Australia and on the Queensland Parks website.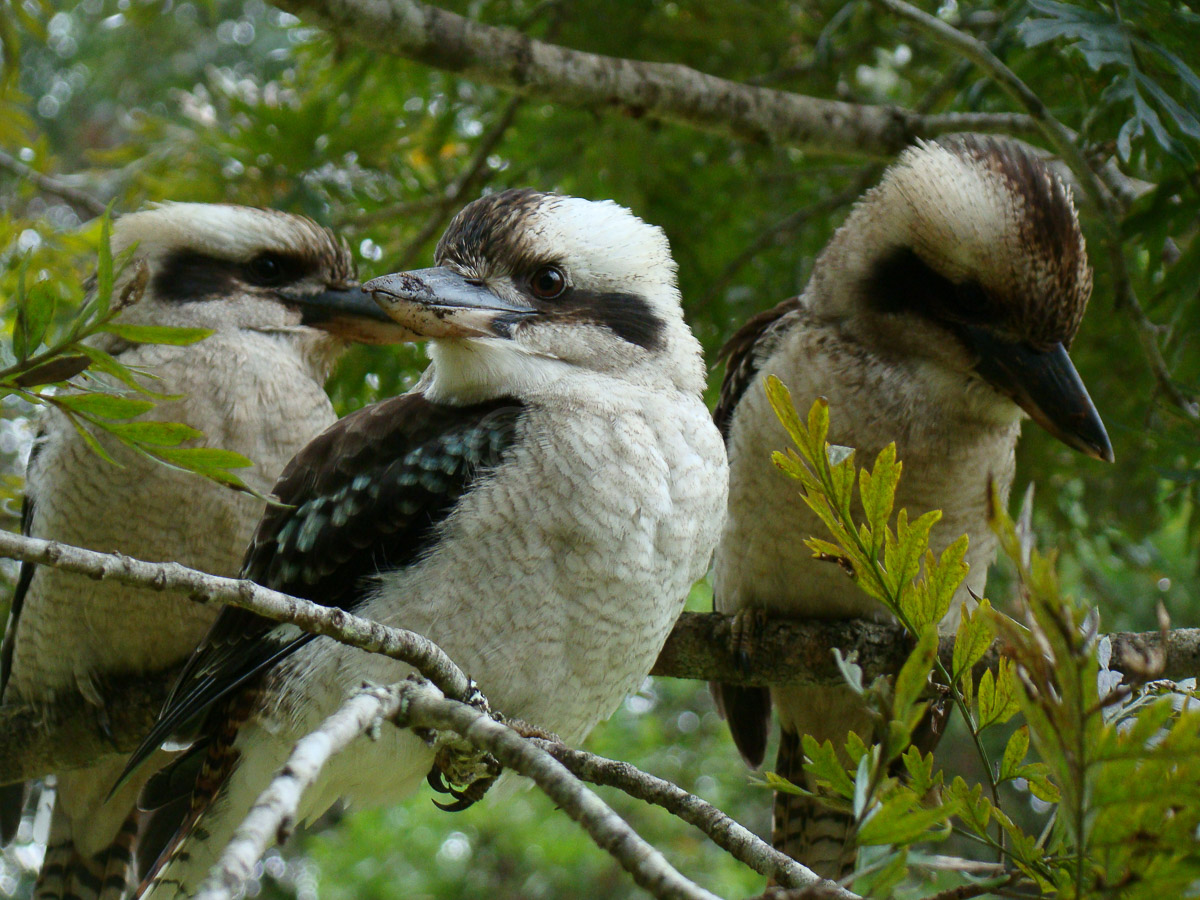 ---
Myanmar – a window in time
Myanmar is definitely one of our 'favourite places revisited'. It's a country temporarily paused but raring to go. Since we were there, friend report it's much easier to use credit cards and mobile phone, both very difficult just a few years ago.
Yangon – Shwedagon Pagoda
Ar Zar Ni, Road Pha Yar Gyi Ward, Yangon

Q4XX+CR Yangon, Myanmar (Burma)

Open daily: 4am – 10pm
Entrance Fee: US$8.00
Phone: +95 1 371 089
Website: shwedagonpagoda.com.mm
Bagan – Dhammayazika Pagoda
4VVM+W8 Nyaung-U Township, Myanmar (Burma)
Open daily:  8am–5pm
---
Yangon, Shwedagon Pagoda
The Shwedagon is the oldest and most sacred Buddhist pagoda in Myanmar and is believed to be home to relics of four previous Buddhas. Bare feet are a must when visiting the Pagoda. Shoes and socks may be left in storage lockers at the entrances. A limited number of wheelchairs is available on a first come, first served basis.
Catch the train
Myanmar trains are old and the tracks are probably even older. But they keep them running and there's quite an extensive network linking country's the major cities. If you don't have time to make a long journey, try the local service. There's one that does a loop of the city a few times a day northwards before turning east and down the eastern side of the airport. You can hop on quite inexpensively at the Yangon Railway station, but don't expect luxury, or even air-conditioning. The railway station as also where you catch the long distance trains. An overnight train to Mandalay or Bagan is good value, though it may be bumpy. It's a long journey, so make sure you carry enough food and water for the trip. A roll of toilet paper is also recommended.
Discover the river by ferry
The Ayerwaddy River floods annually in the middle of the year during the rainy season. River traffic is much reduced at this time of year. However, in the cooler, drier months between October and March it's a good idea to catch a ferry up or down the River. It takes a full day to travel between Mandalay and Bagan and you'll  pass a wide variety of other boats on the way. There may be locals to drop off, when you'll pull in to the banks and a plank is stretched across the gap. At some stops, the local people come out with fruit and snacks to sell. Many sections of the river have large sandbanks and a 'pilot' has to stand at the bow of the boat, with a long stick, to check the depth of the water.
Bagan
Between the 9th and 13th centuries, the city was the capital of the Pagan Kingdom. Despite erosion of the sandy river banks of the Ayerwaddy River there are still at least two thousand or more temples, stupas and pagodas spread across the area. Bagan was granted World Heritage status in 2009.
There are at least five major pagodas still regularly used you should not miss visiting. They are very different in architecture and decoration and a knowledgeable guide is a big asset.
When visiting the temples, it's important to remember:
These are places of worship, so be respectful.
Wear slip-on shoes and carry a small bag to carry them.

 

You must remove your shoes 

when you enter

 a pagoda.
Many pagodas allow visitors to climb the outside before sunrise and sunset for a view across the pagoda covered plains. Your accommodation will be able to advise you which pagodas are best for each. Carry a small torch as it may be dark before or after the sunrise/sunset.
We enjoyed a spectacular sunset from the Dhammayazika Pagoda in the village of Pwasaw. This pagoda is located in the south of the Heritage area.  It dates back to 1196 and you'll enjoy a panoramic view of the area as the sun goes down.
Getting around Bagan
If you are fit and have at least a week in Bagan, walking and cycling are inexpensive options for getting around. however, be careful as there are scorpions in the grass which will pack a nasty sting. They are painful, but rarely life-threatening. Many people enjoy riding in a horse drawn carriage, look for them  waiting outside your accommodation in the early morning. For those in a hurry, your accommodation can advise you about an air-conditioned car and driver.
For more to do in Bagan, our story is coming soon.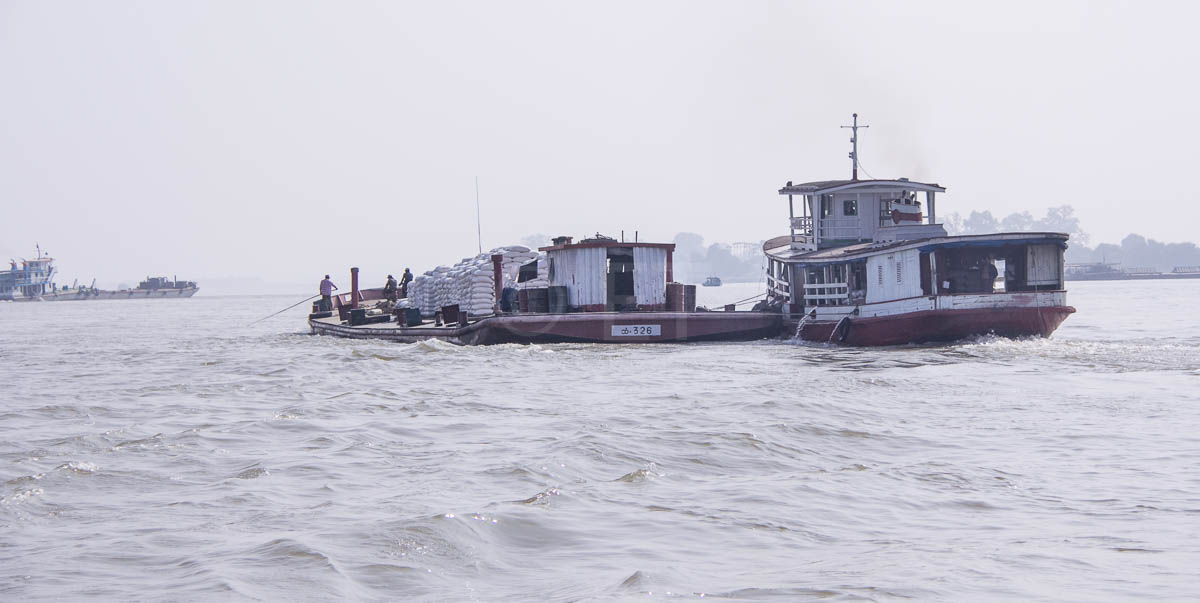 ---
Paris, France
Parvis Notre-Dame – Pl. Jean-Paul II, 75004 Paris
website: notredamedeparis.fr
Phone: +33 1 42 34 56 10
The cathedral is temporarily closed
---
We were fortunate to visit Paris before the fire that damaged the Cathedral of Notre Dame in April 2019. The roof and steeple collapsed during the fire, so we are especially glad that we had the chance to climb up to the roof. We were able to enjoy to view of the city from the walkways around the roof and see the steeple and buttresses up close. The building is currently closed for restoration. 
The stature of Charlemagne still stands majestically in the courtyard overlooking the pigeons. You can also visit the Archaeological Crypt of Notre-Dame at the western end. For more to do in Paris, read about our trip here.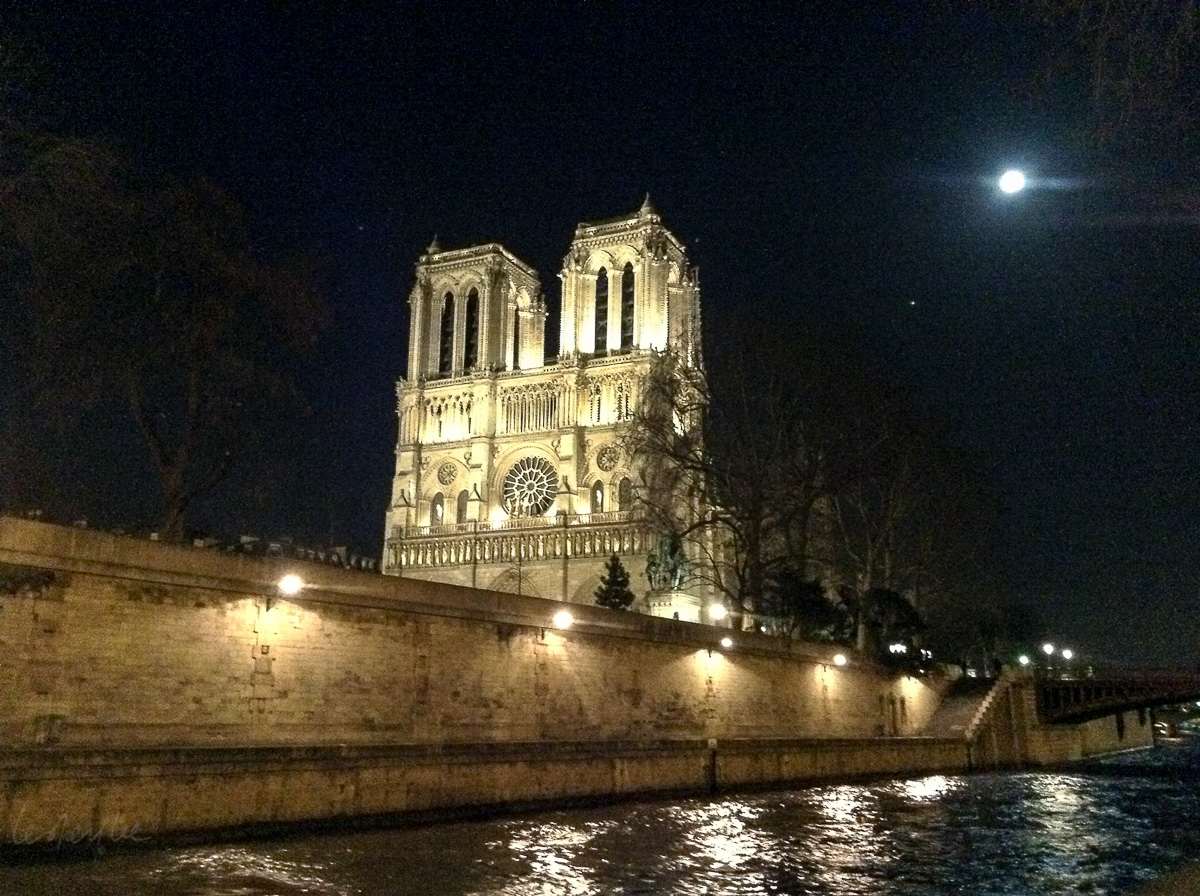 Favourite places revisited