Prague is a city that wears its history on it's sleeve. Or more precisely, in the cobblestones, the castles and bridges and the religious buildings. And of course the Czech people and their language. We visited on the recommendation of a friend and the five days we spent wandering the city weren't nearly enough. The Czech Republic is high on our list of places we'd love to visit again. And again. We'd go and see the Sedlec Ossuary (Kostnice v Sedlci) for starters. A short train ride from Prague, the church is famous as the 'bone church', decorated by human bones from over 40,000 skeletons.
Memories of Prague
Prague is possibly one of the best places in Europe to buy souvenirs and gifts. You can even buy a bottle of absinthe (much beloved by artists in the late 1800s/early 1900s), not easy to do in some places as it was banned in some countries a hundred years ago. It's still banned in many places, so you might not be able to take it home. 
1. Craft items
A visit the Saturday market at the New Town Hall in Karlovo nám in the 'New Town' (Nové Mesto) is a great way to mix and mingle with the locals. We seemed to be the only non locals there and it was great to chat with the people selling their wares. Among our purchases – home made strudel and decorated biscuits and hand made glass jewellery from the artists, many of whom spoke English with us.
We even found old fashioned toys on sale that would be hard to find elsewhere. The beautiful hand-painted eggs now have a place in our Christmas decorations and we discovered musical instruments we didn't know existed. We watched a blacksmith making metal gift items outside the front door, with his brazier and anvil and a stall selling hand made ceramics.
Despite it's name, The New Town Hall ("Nové M?sto") is over 600 years old. In 1419 it saw the first of the three defenestrations of Prague. For the uninitiated, that's when they toss someone out of a window.The word dates from that period and there is a plaque explaining the history on the back wall.
2. Buy a car (a little one)
Well, not a real one, but you can buy a die cast model of one of the Škoda vehicles so closely allied with the Czech Republic. There's a little shop in an arcade leading off Wenceslas Square (about mid way down on the right as you face the National Museum) where you can find a good selection.
Just round the corner in the same arcade is a great ice cream shop and a little walled garden with a number of bronze art pieces.
3. Toys
Prague is the 'must go' place to buy the sort of toys kids used to play with. Marionettes, beautiful wooden toys & puzzles and die-cast metal vehicles. This writer also bought some metal 'clickers' that are great gifts for those who'd remember them. Or give them to their grandchildren, who'll find them fascinating for a while until the noise drives their parents up the wall.
Marionettes have a history going back more than 400 years. They are credited by many as having saved the Czech language when the locals were forbidden to speak it under German occupation in the 17th Century. As puppets weren't covered by this ruling, their making and use in performances helped keep the language alive. You can buy beautiful hand made wooden marionettes in small shops which also sell other hand made toys.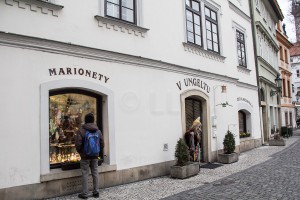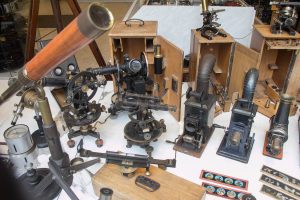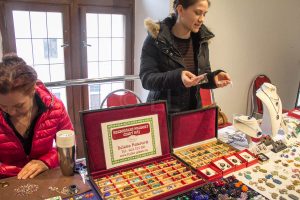 4. Jewellery and glassware, chocolates
We found reasonably priced bohemian glassware for sale, especially in shops away from the main tourist areas. Pick up some beautiful glass ornaments or buy glass jewellery straight from the artists at the weekend markets. Chocolate is also a good buy. Even if you go to a specialty store it's reasonably priced, but if you're happy with the commercial products, there's plenty on offer in the supermarkets. There's a shop selling old and new cameras and equipment near the Lucerna Palace Gallery. Not far away is a very interesting music shop in Jungmannovo námestí  (Jungmann Square), just off Wenceslas square.
5. Enjoy the food
Apart from the earlier mentioned ice-cream, there's apparently (though we couldn't find it) a communist era styled restaurant where you can experience the cuisine from that period. There are plenty of sweet shops and the chocolates are 'to die for'.
Czech food will keep you warm on a cold day and is served in generous portions. Ask around for a recommendation. Our landlady pointed us to Ferdinanda Restaurant, about a block away from the main railway station. The house beer (Pivo Ferdinand) is good and we also enjoyed a glass of 'Grog'. Grog (Czech rum, hot water, lemon and sugar to taste) is definitely good for a sore throat, or warming on a cold evening. The original Czech Budweiser beer has a history dating back to the mid 13th Century and is well worth trying.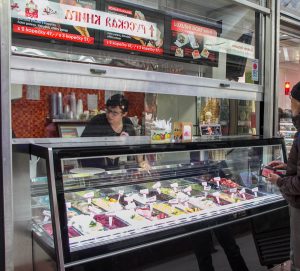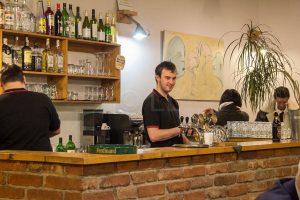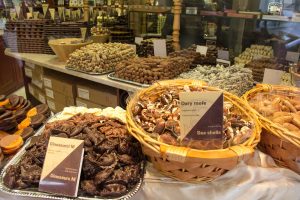 Take lots of photos
The other long lasting way of taking the memories home is to walk and take lots of photos and videos. There are many things to do and places to visit. Here are a few of our top tips and a short clip of a few of the things to see and bring home as memories.
Image credit ©LL,RL