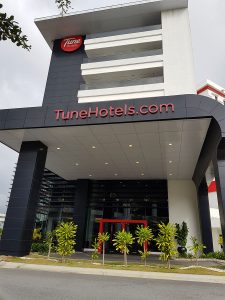 On longer layovers, we often find ourselves desperately seeking 'the essentials'; a shower, a bed, food and somewhere to charge our devices. Tune Hotel has long offered comfortable budget transit accommodation at Kuala Lumpur's LCCT Airport. Now guests can enjoy a little extra luxury with the introduction of Premium rooms and studios.
Equipped with many of the amenities of traditional luxury hotels, Premium rooms include:
Fully Carpeted, Wardrobe and hair-dryer
43" flat screen Smart LED TV with Bluetooth for mobile phone bridging
Alcove seating sofa and work table
Circadian Lighting System
Silkscreen printed glass shower with rain shower head
Safe
Complimentary mineral water.
Premium rooms are exclusive to Tune klia2 and are limited with a total of 16 Double Rooms & 2 Executive Studio Rooms. These are sized at 18-20 sqm & 25 sqm respectively.
We recently stayed in the Premium Double Room and found it to be extremely comfortable. The Queen-sized bed and luxurious rain shower went a long way towards recovering after an overnight flight from Australia. We stayed for 2 nights whilst attending business near Klia2. We found the provisions of the Premium rooms extend its capabilities beyond being a transit hotel, making it also a great choice for business travellers.
The Tune Hotel also features the 24-hour glasshouse café which serves a well-appointed buffet breakfast, a spacious courtyard for dining and relaxing and a 7/11 convenience – handy for travel needs such as toiletries and snacks.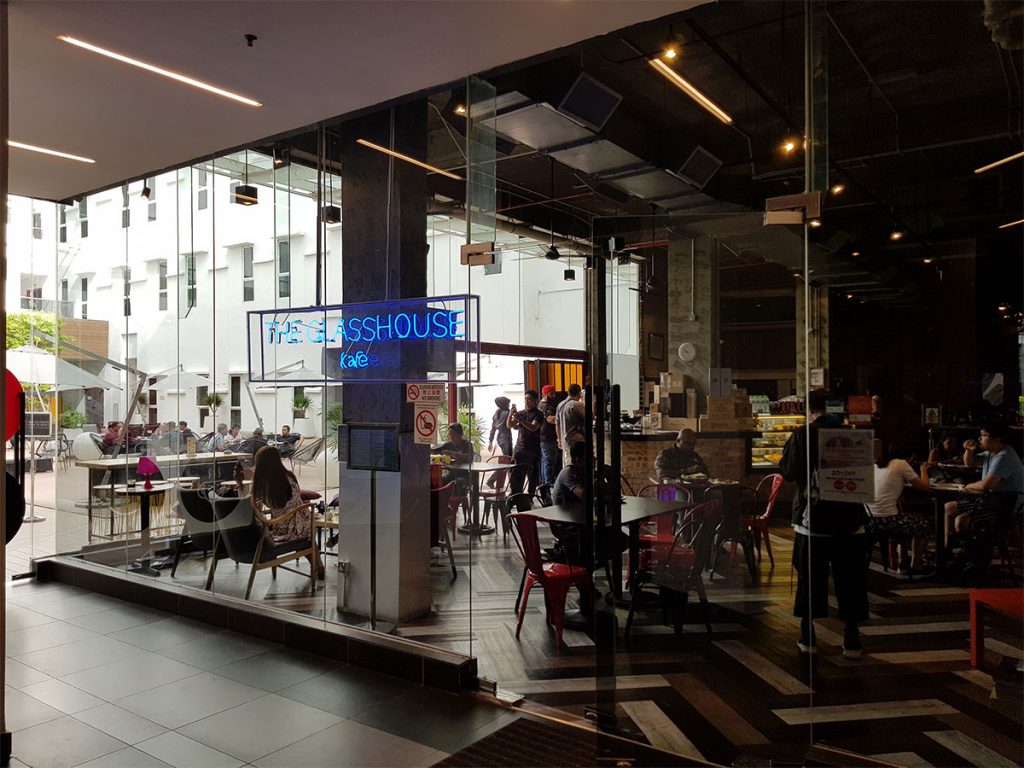 Getting to Tune Hotel klia2
The Tune Hotel klia2 can be easily accessed from the airport. After you exit the arrivals hall and walk through to Gateway@Klia2, follow the pedestrian walkway off Level 1M. Tune Hotels have also put together this neat video guide to get you there:
Check out tunehotels.com for more details at to book a stay.
Economy Traveller stayed at Tune Hotel klia2 as a guest of AirAsia.