Qantas has today revealed the Premium Economy seat that will furnish its all-new Boeing 787-9 Dreamliners upon delivery in October. The aircraft will feature 28 of the new seats, fitted in 4 rows in a 2-3-2 layout between business and economy. Given the long-haul calling of the Dreamliner, Premium Economy is expected to be of particular interest to economy travellers.
The Seat
The seat pitch remains at 38 inches, but that's about the only thing that remains the same. The new seat offers lots of pleasing improvements when compared to its older sibling fitted to Boeing 747 and Airbus A380 aircraft:
A 10% increase in width taking it up to 22.8 inches
An improved recline angle
Inflight entertainment screens that are 25% larger
5 storage compartments and two USB charging points, including one high-power point
A meal table that is 30% larger
In addition to these improvements, the new seat also features an ergonomic headrest that can be fitted with a pillow to prevent it from sliding down your seat. The footrest has also been moved from the bottom of your seat to the rear of the seat in front. The novel design is an advancement on the netted footrest that is currently seen in economy class, and includes a rigid calf rest that can be angled to better suit your reclining position.
The biggest improvement is probably the way in which the seat base angles upward to support your lower thighs and knees when reclined. This "cradle" position is designed to offer better all-round support. This – along with the lower cabin altitude and higher humidity of the Dreamliner – should get you to your destination in great shape.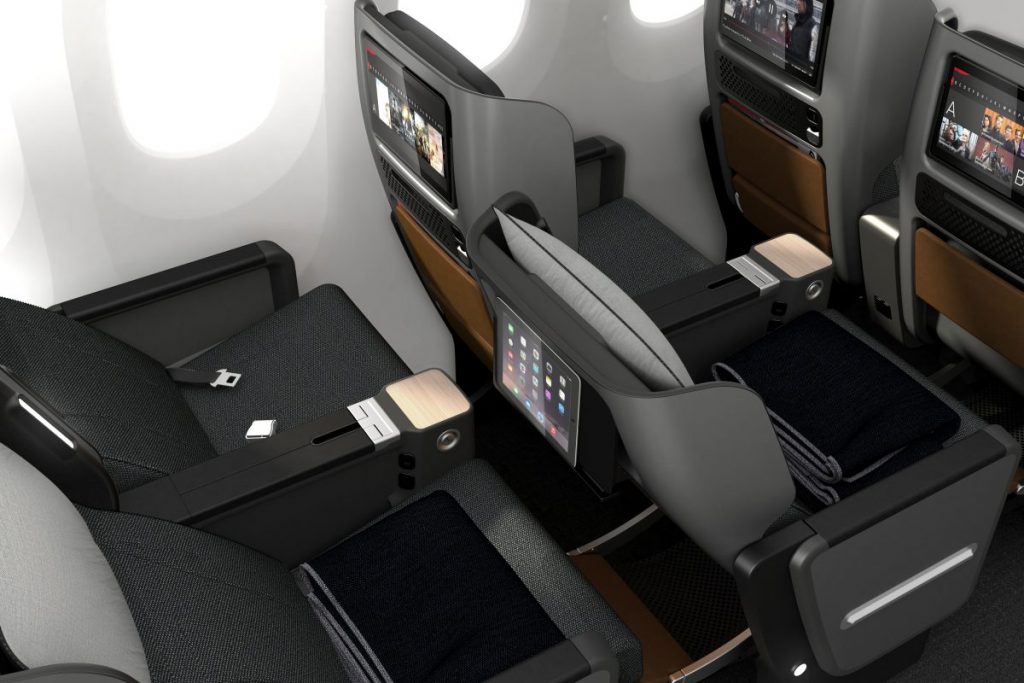 In launching the new seat today, Qantas CEO Alan Joyce noted "the Qantas Dreamliner will by flying some of the longest routes in the world, including non-stop from Perth to London, so we've focused on making each cabin the most comfortable in its class".