Malaysia Airlines' Enrich, their Travel & Lifestyle Loyalty Programme, has unveiled the EnrichMoney Visa Prepaid Card and App. This new entry to the Finance world is powered by Merchantrade Asia and includes Visa payment features. The multi-currency e-wallet and card which had a soft launch on 18th March, is designed to be a gamechanger, a more secure and convenient way for Enrich members to make cashless transactions locally or overseas. Users will also collect rewards as they use the e-wallet or card.
EnrichMoney Visa – ease the travelling experience
The EnrichMoney Visa Prepaid Card and App were officially launched on 19th May 2023, by Philip See, CEO of Loyalty and Travel Solutions and Group Chief Sustainability Officer of Malaysia Aviation Group (MAG). 
In his comments during the launch he told guests
… We are committed to delivering new products and services that simplify life and empower members to achieve their goals. This shows our progression in transitioning Enrich from a conventional frequent flyer programme to providing holistic travel and lifestyle solutions.
He added that users can buy and sell up to 20 foreign currencies in-app anytime, anywhere when using the prepaid card and get Rewards as they spend. In addition he explained that the card allows holders to:
Load up to RM20,000 onto the card,

use to make purchases or to withdraw cash at ATMs worldwide that accept Visa
This locks in the exchange rate at the time of purchase
Eliminates the risk of fluctuating exchange rates.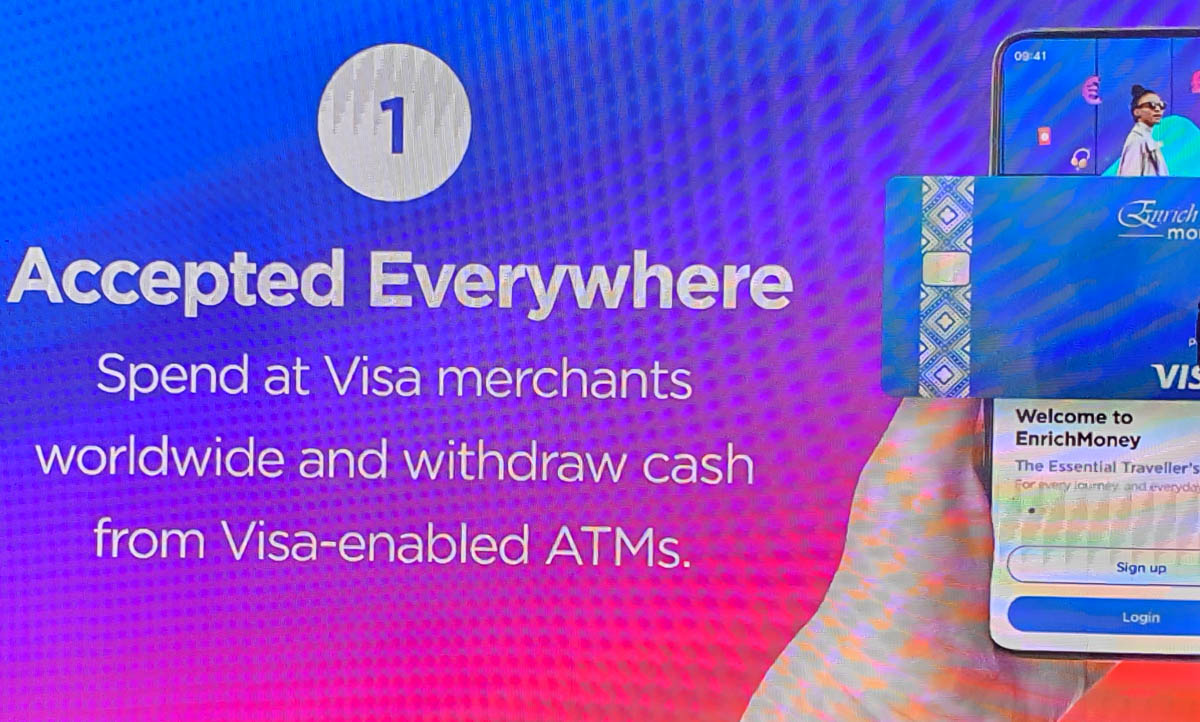 The multi-currency foreign exchange claims to give users the best rates and zero fees on overseas transactions.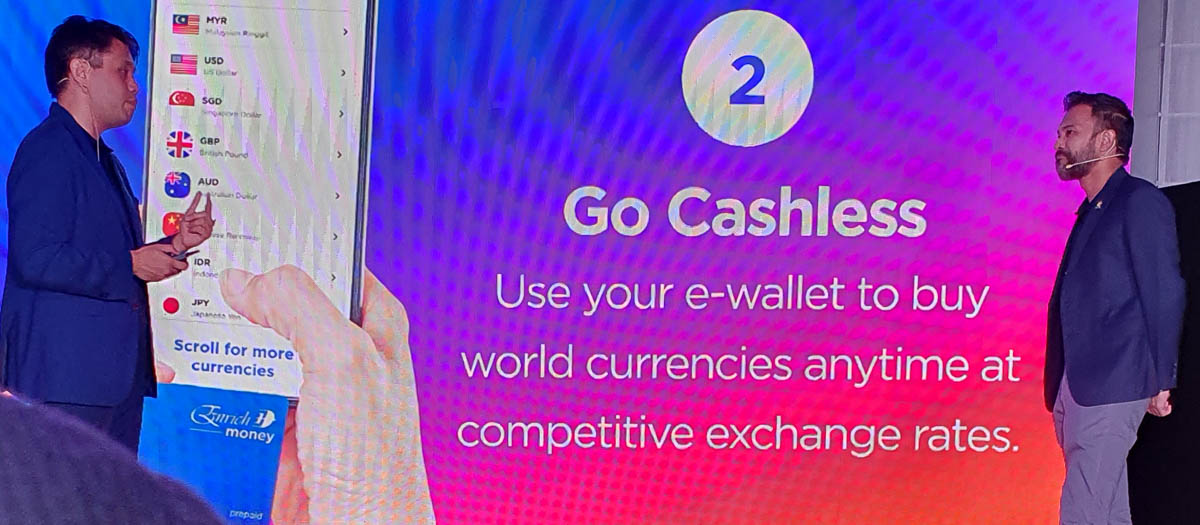 Engage the security feature to lock or limit spends on the card

all settings are easily controlled in-app

Earn EnrichMoney Points for a

minimum

spend of RM20 on retail and other transactions

Redeem in the app for cashback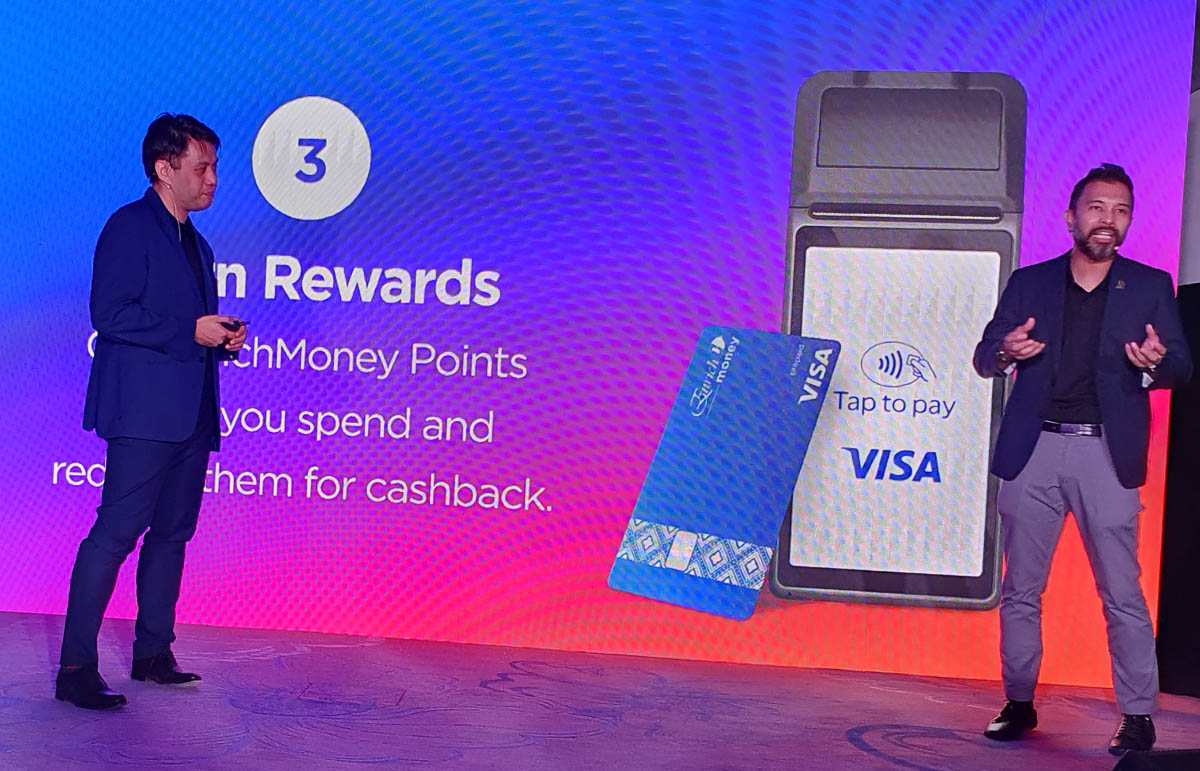 Top up the e-wallet with either money or Enrich Points to gain cashback.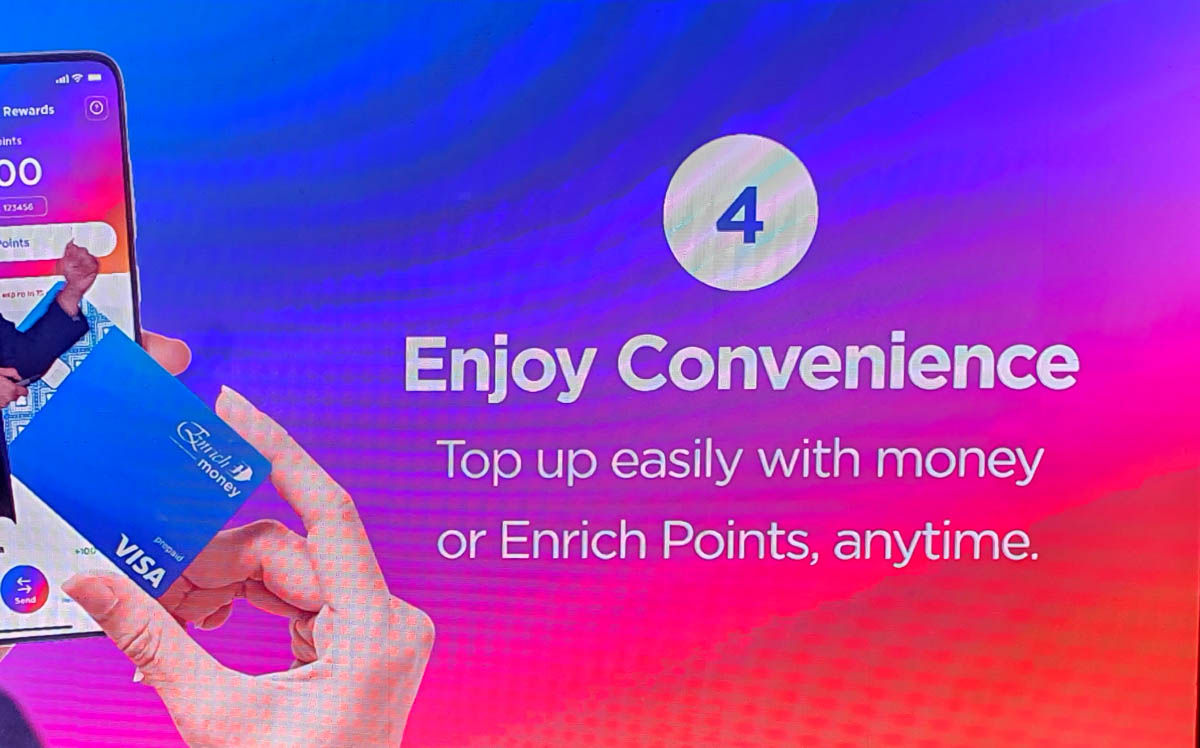 There's more
Tracking finances

The EnrichMoney e-wallet allows users to track their expenses and funds.
Check the balance and transaction history and create savings boxes for specific trips or bills and other items.

Send money to family and friends

instant and safe digital transfers via the e-wallet app remit feature

Customer support is available

24/7 
EnrichMoney Visa Prepaid Card and App uses Merchantrade Asia as its engine. The company's Managing Director had this to say:
…. We're excited to embark on this journey together with leading brands, Enrich and Visa, to extend our reach and serve millions with our tech-powered solutions.Ramasamy K Veeran, MD Merchantrade Asia Sdn Bhd
Promotion
To commemorate the launch, Enrich and Merchantrade Asia launched a special campaign to celebrate the partnership during the soft launch at MATTA Fair 2023.  This gives Enrich Members additional rewards when they apply for the EnrichMoney VISA Prepaid Card and spend using EnrichMoney until 30th June 2023.
The first 10,000 members to successfully sign-up to EnrichMoney will receive
A welcome reward of 1,000 Enrich Points
One (1) complimentary Malaysia Airlines Golden Lounge Access e-Voucher for pre-flight use
2X EnrichMoney Points for every RM1 spent on Travel Insurance via in-app transaction
In addition, the first 1,000 users who spend a minimum RM3,000 will receive one (1) MHgiftcard worth RM50

to be used for their next flight with Malaysia Airlines

The top three (3) spenders will each win 50,000 Bonus Enrich Points,

equivalent to a round-trip to either an ASEAN destination, Japan, Australia or New Zealand.
Apply for the EnrichMoney Visa Prepaid Card today by downloading the EnrichMoney app on the Google Play or App Store. Find out more about EnrichMoney at www.enrich.malaysiaairlines.com/enrichmoney and follow @enrichbymh on Instagram for more.
As an existing Enrich member, this writer is trying to set up the EnrichMoney Visa Prepaid Card, but is currently caught in a 'looping authentication' situation. Once the process is complete, watch for our story on "How to set up and use your EnrichMoney Card and App"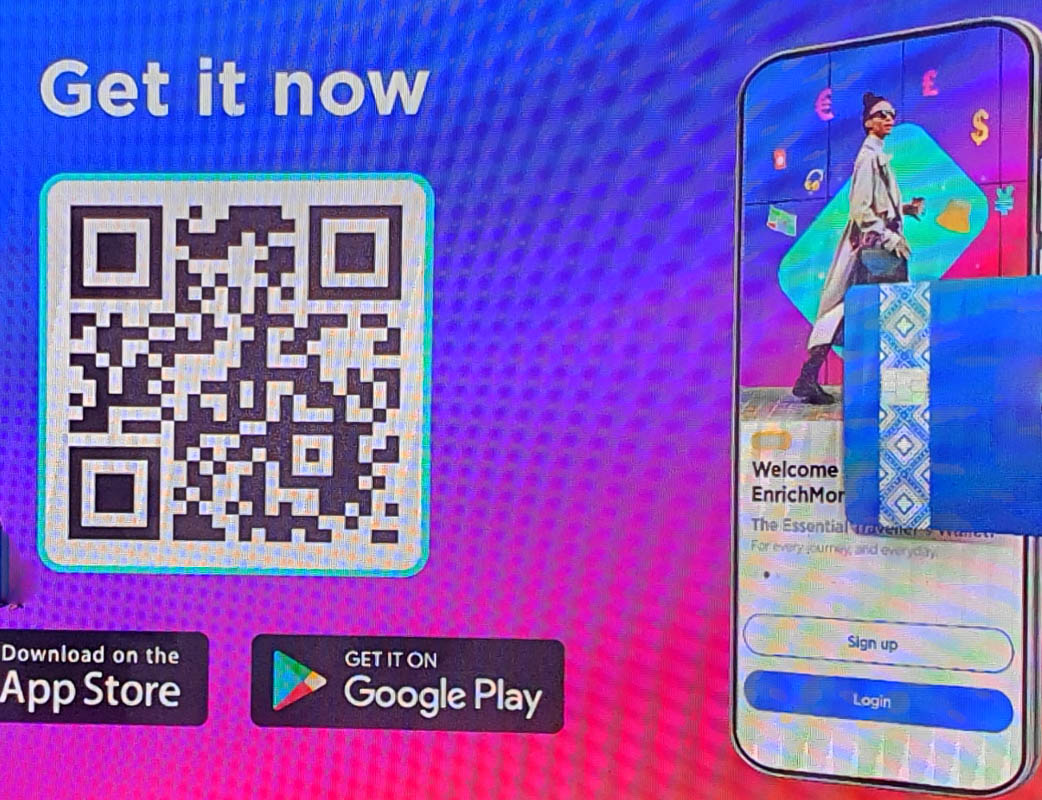 images ©ET