If you're travelling Jetstar through Singapore, you may be eligible to pick up a SG$20 voucher to spend while you're in Transit.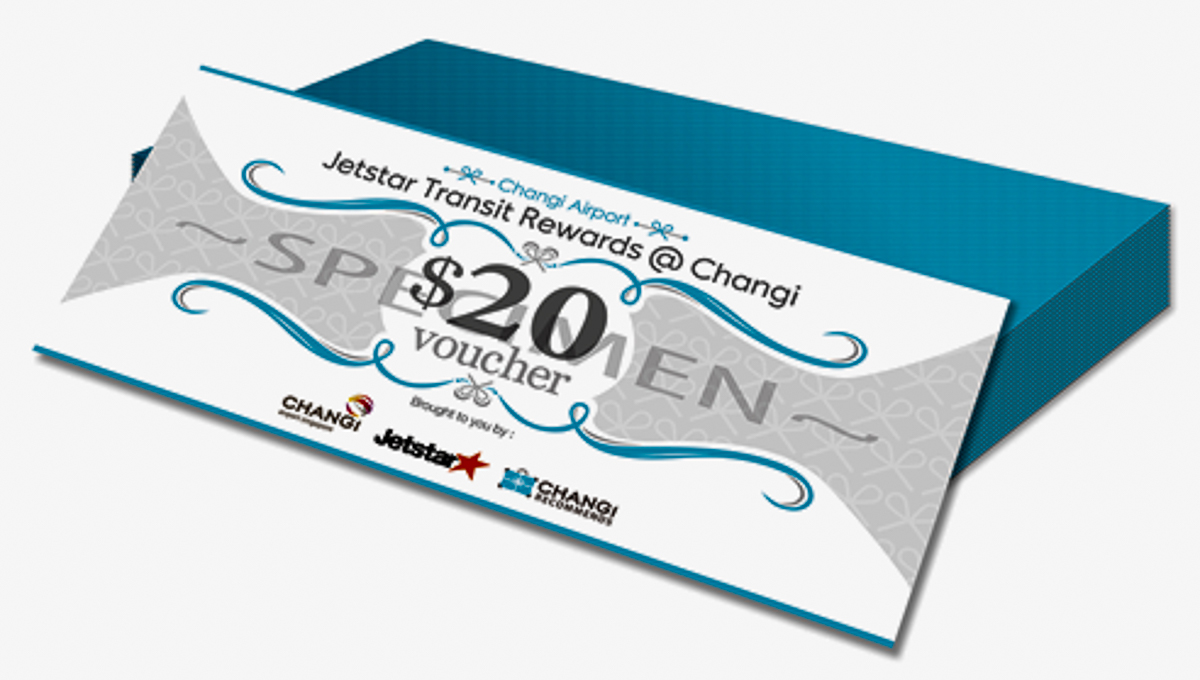 Jetstar have recently partnered with Changi Airport Group for a Transit Reward programme until the end of February 2017. Eligible customers will receive a S$20 Changi Recommends Voucher to spend on shopping, dining and lounges and they're valid for bookings made between 1st February 2016 and 31st January 2017.
There are a few Conditions…
As with most good things, there are some conditions, including…
You must have a return ticket, passing through Singapore both ways
You must book your ticket by 31st January 2017 and use your Changi Recommends Voucher by 28th February 2017
All your tickets must be issued by Jetstar and all travel in and out of Singapore must be in Jetstar flights. (This includes Jetstar Asia, Jetstar Airways and Jetstar Pacific.)
Your voucher may be used only in participating outlets in Terminal 1, Changi International Airport.
For more information on Eligibility, Conditions and How to claim your voucher, all the details are HERE. There's also a map of the transit area showing where to collect your voucher.