The people of Penang in the north western part of the Malaysian Peninsula have long had a reputation among their countrymen of thriftiness. It used to be common to see cars driving at night without lights. Rumour had it that they did this to 'save the battery' so I once asked a taxi driver who insisted this was correct. But I digress.
When it comes to food and eating, Penangites like their food to taste good, served in generous portions and inexpensive. As a result there are many small roadside stalls, some semi permanent, others mobile and others with a spot in a coffee shop. It is important to check when they are open if you turn up and they aren't there because popular places tend to either close early, open late or only have particular hours or days they are open. Apparently this somehow adds to the mystique. Others are always there, it's hard to generalise but you can ask the neighbours who will most likely be kind enough to tell you when to come back.
There are two main types of food people look for in Penang. Part 1 of this article introduces you to the dishes unique to the island and here you will get a small 'taste' of the other type – Malaysian food that tastes even better in Penang. It is by no means a definitive list – to make that list would require a lengthy period of research with multiple meals a day, every day for months! Not to mention a list far longer than the few posted here. My suggestion would be to go and test, you will definitely find your favourite.
Some places and tastes to get you started:
Breakfast
Kopitiams (local coffeeshops) throughout Malaysia are a great place to eat as they serve a variety of drinks including teh tarik (pulled tea), local coffee, barley lime, Chinese tea, nescafe, neslo (nescafe/milo mixture), all of which can be taken hot/cold, with or without milk as appropriate. Another favourite is lime drink with assam boi (sweet/sour plum).
One of our favourite locations in the area around the Pulau Tikus market along Jln Moulmein, opposite the Pulau Tikus Police Station in Jln Burma. After breakfast it is a short walk to Lorong Burma to visit the Thai and Burmese Buddhist temples. Along the street and in the market (to the right towards Jln Cantonment), you will find fixed stalls in the coffee shops as well as fruit stalls and itinerant hawkers selling freshly made delicacies which you can buy and eat along with your coffee. The always popular nasi lemak is a dish of rice cooked with coconut milk and served with spicy sambal garnished with peanuts, ikan bilis (anchovies), cucumber and hard boiled or fried egg. If you want to be fancy, you can add fried or curried chicken, or perhaps some spicy cuttlefish. Any drink can be paired with nasi lemak, but many Malaysians go for teh tarik (pulled tea, which you have to see for yourself!). Possibly the lightest breakfast would be a bowl of noodles in a clear soup, or served dry with a little sauce poured over. Chicken hor fun or koay teow soup would fit the bill here. Glutinous rice packets known as ba chang are traditionally associated with the Chinese festival of Duanwu which commemorates the death of the poet Qu Yuan who threw himself into the Miluo river during the Warring period in China. He had tried unsuccessfully to warn the Emperor of danger to the kingdom. The story of how the people threw packets of steamed rice into the river to attract the fish so they would not eat his body, has endured for over two thousand years. The rice packets may be stuffed with meat, red beans, coconut, chestnuts and other delicacies and though most easily found in May and June, they are available year round.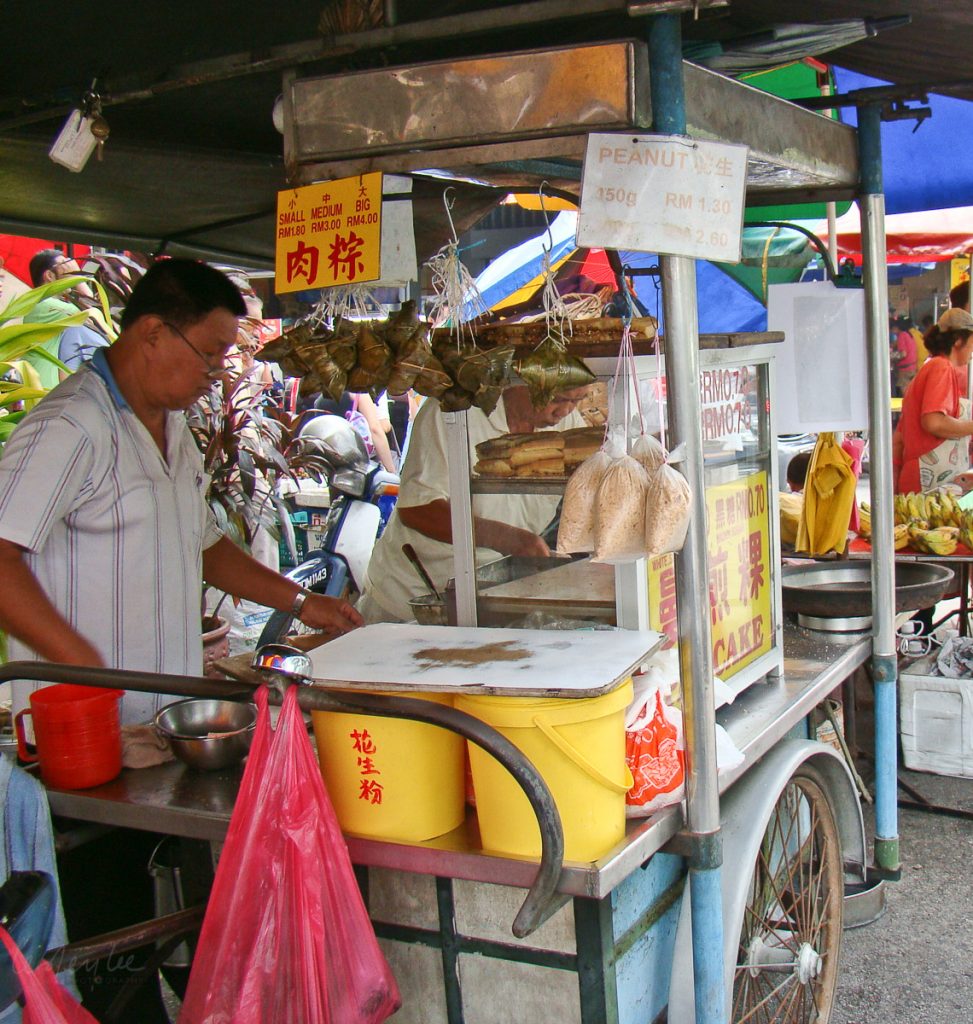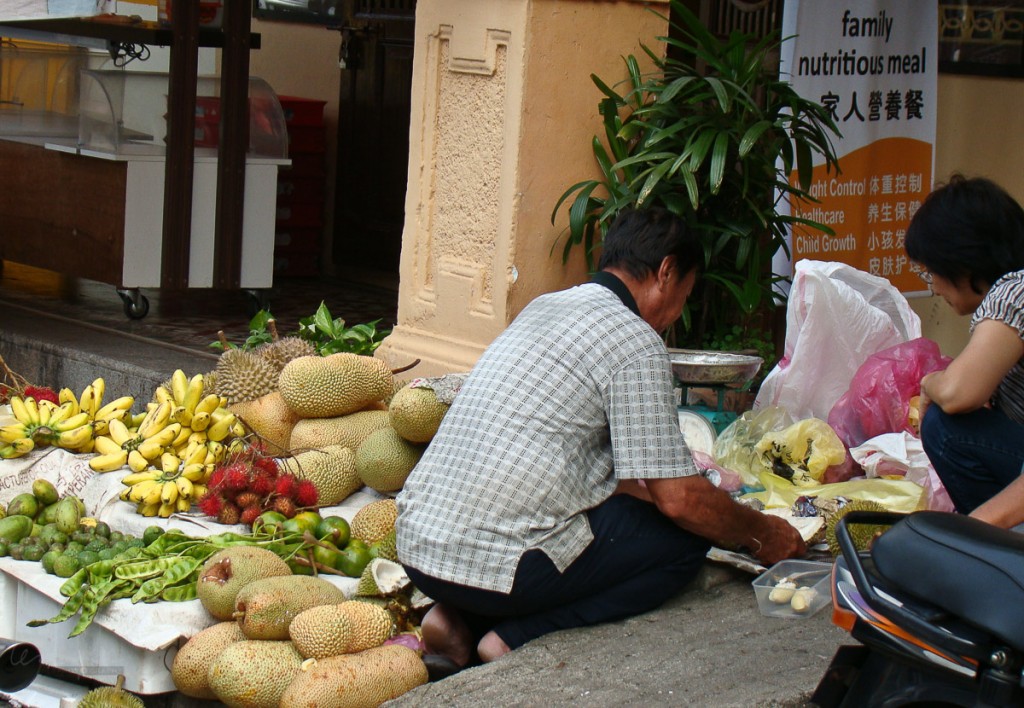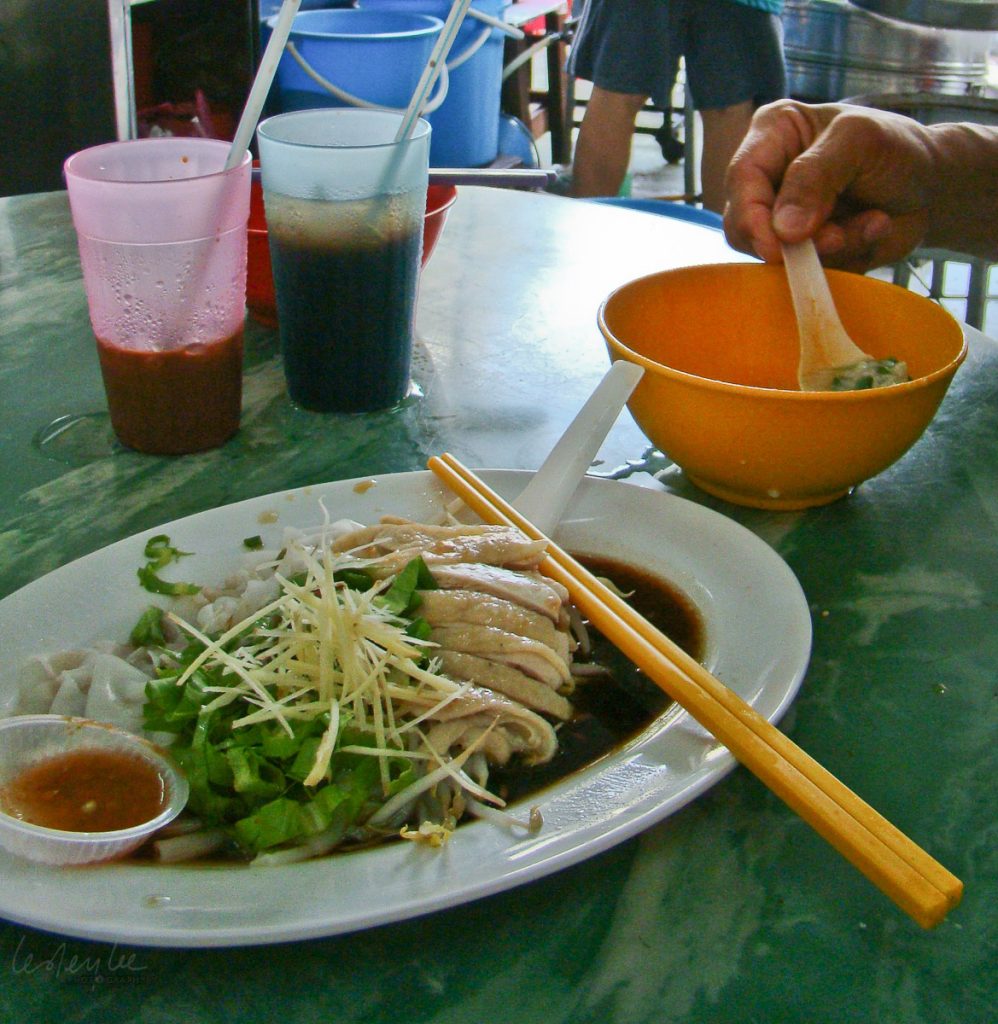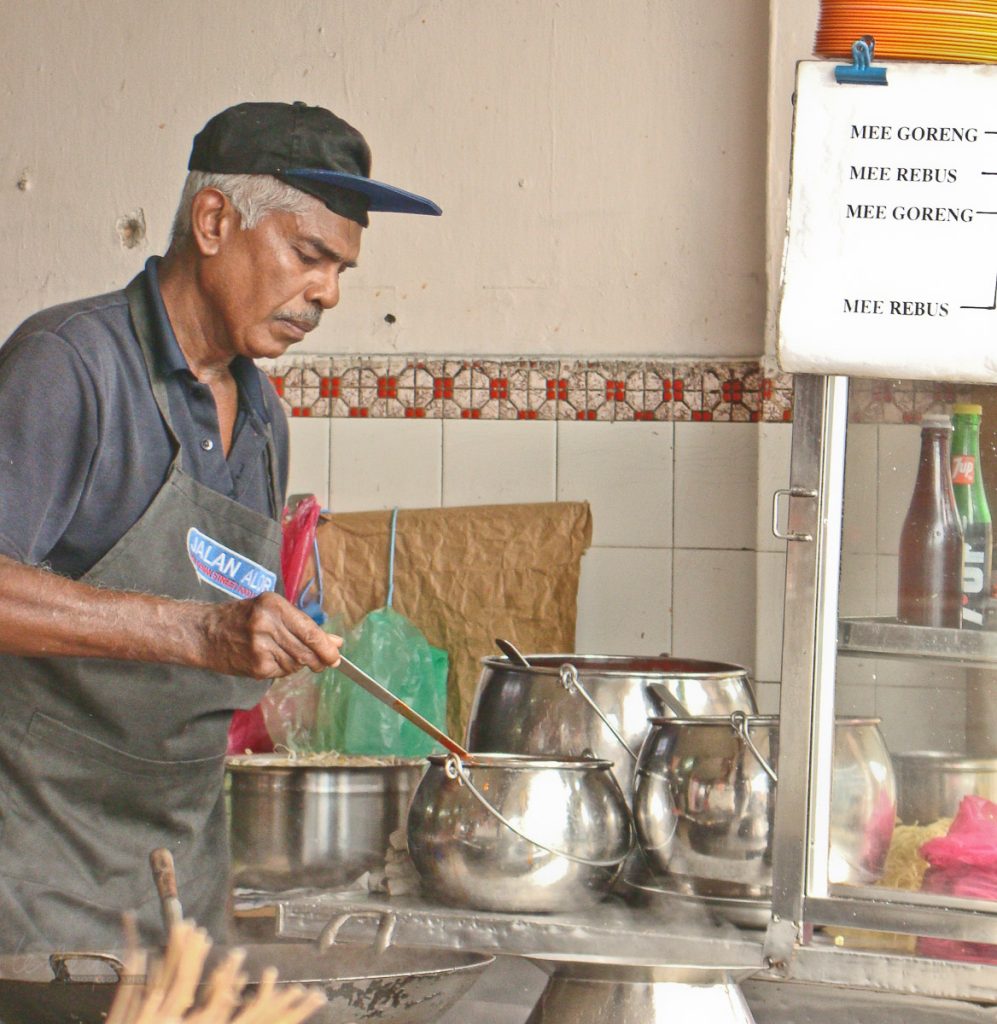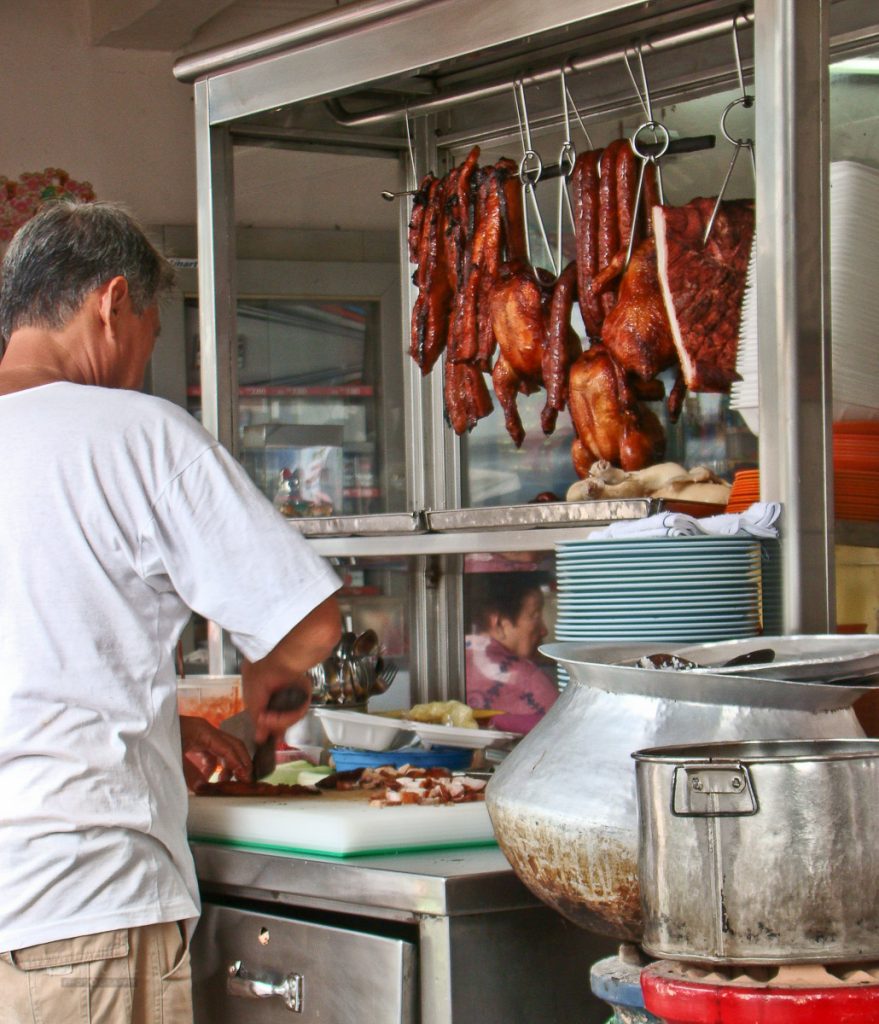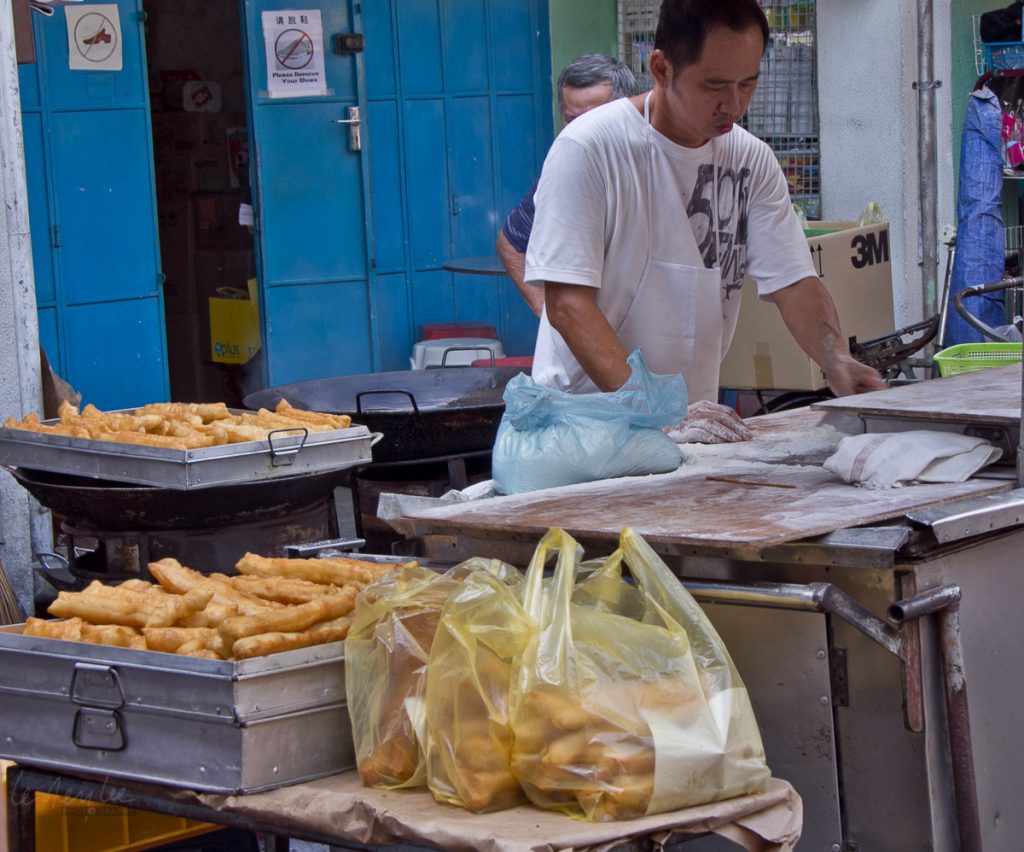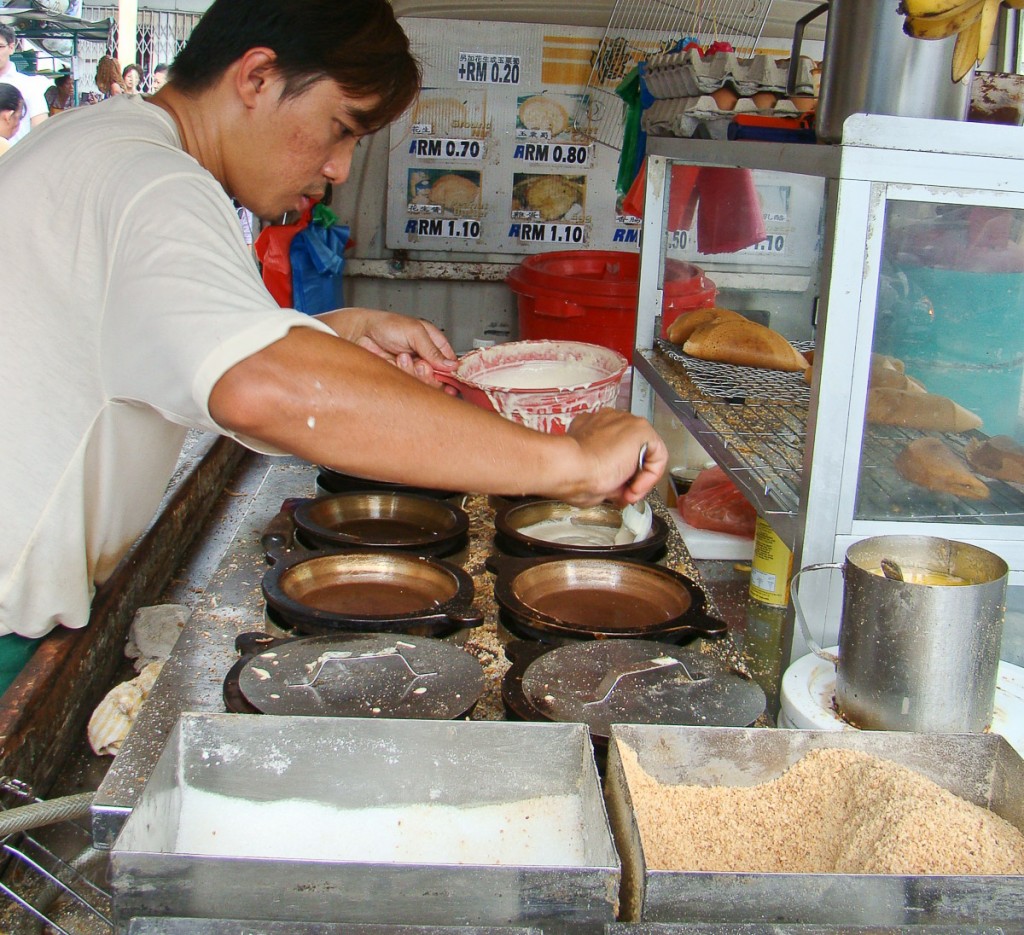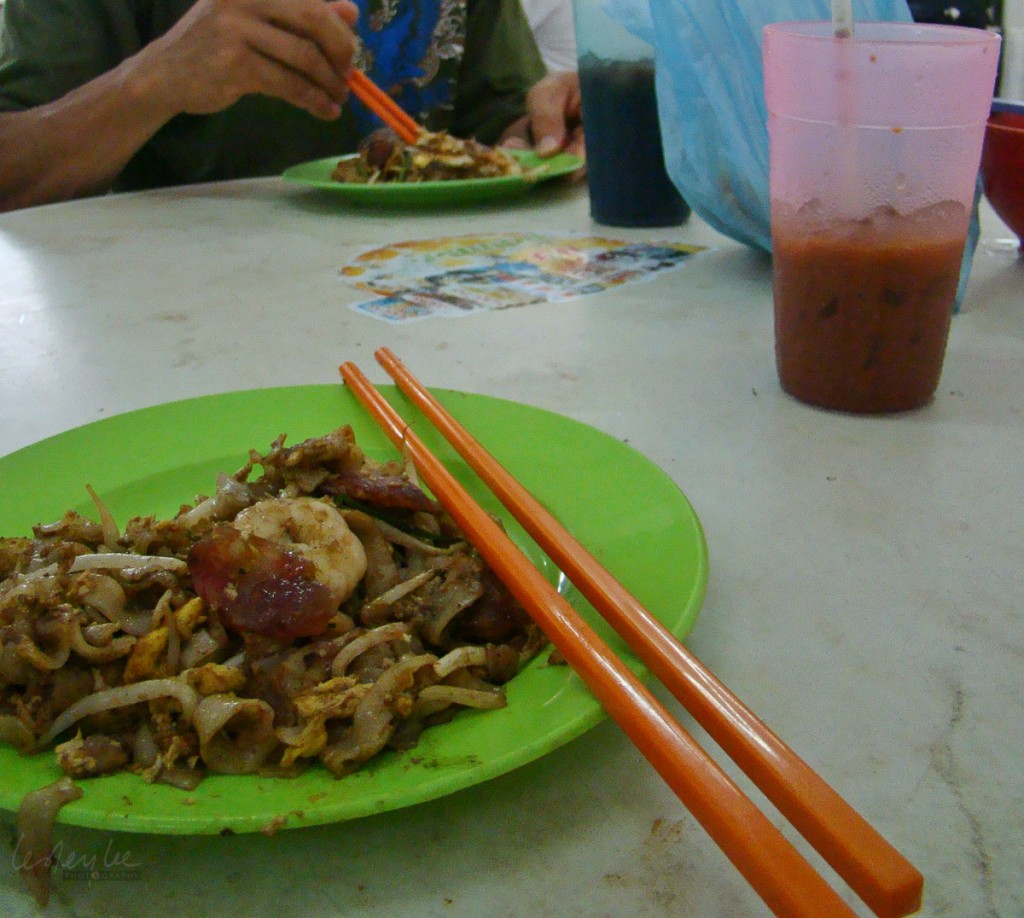 Chicken rice is 'fast food' Chopped steamed or roasted chicken deboned and served over rice steamed with chicken essence, it is the easiest thing to sit and eat or 'ta pau' (pack to go). One of the favourite Malaysian foods, Chicken rice is available for breakfast, lunch, dinner and supper.
Lunch and anytime during the day
There is a culture of 'eating for fun' in Malaysia which means there is food available any time of day or night so looking for lunch or a snack is not at all difficult. Assam laksa is available all over Penang but whoever you ask will have their own favourite hawker. This writer is particularly partial to the stall just across from the Ayer Itam market. Cool off with a bowl of chendol and then nip across to the market for a little durian snack, squatting by the roadside as the seller opens the fruit fresh for you. Balik Pulau, in the centre of the island, is another great place for durian straight from the tree, but a car is useful  because it is quite a distance. If you're in town, try the chendol at either of the two stalls in Lebuh Keng Kwee, opposite the police station, or chat with a char koay seller as he cooks your lunch with chilli to your liking. Pick up a bag or roasted chestnuts as you walk along, or stop a passing bread man to see if he's got some coconut buns and wash that down with some fresh coconut water.
If you're up to morning or afternoon tea, the Ming Xiang pastry shop in Jln Burma or Lebuh Armenian will look after you, their soya milk is delicious as well. Up Penang Hill, lunch at the Crag/Bellvue Hotel, or stop for afternoon tea at David Brown's teahouse, both places worth visiting for the view as well as a food stop.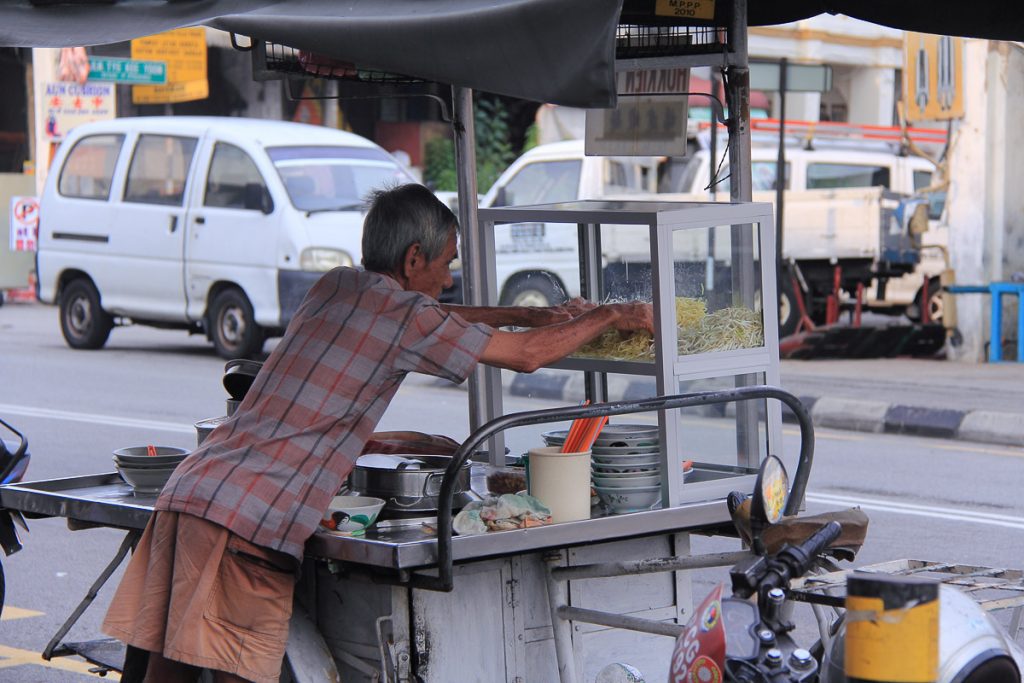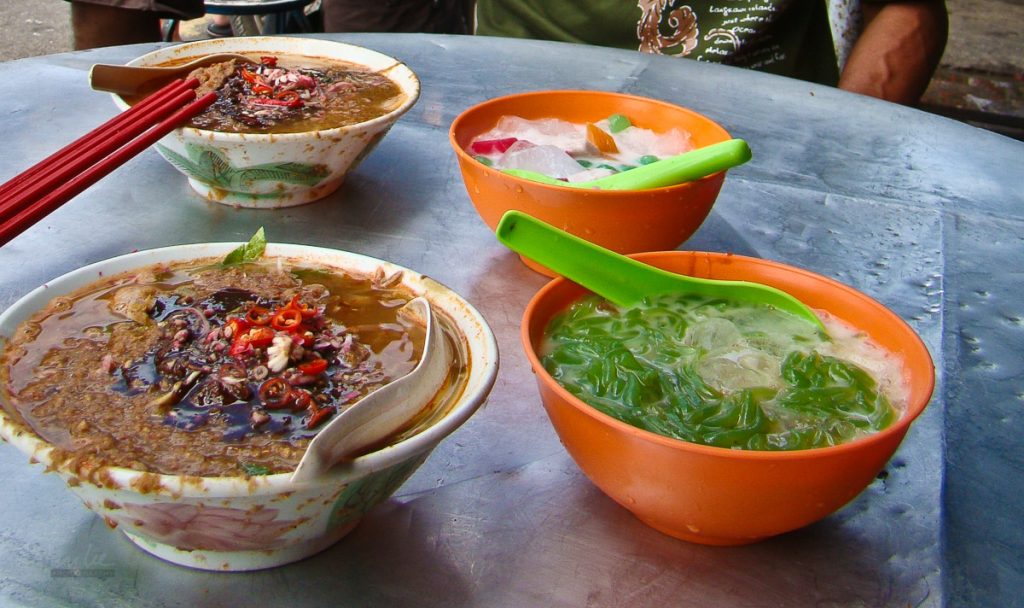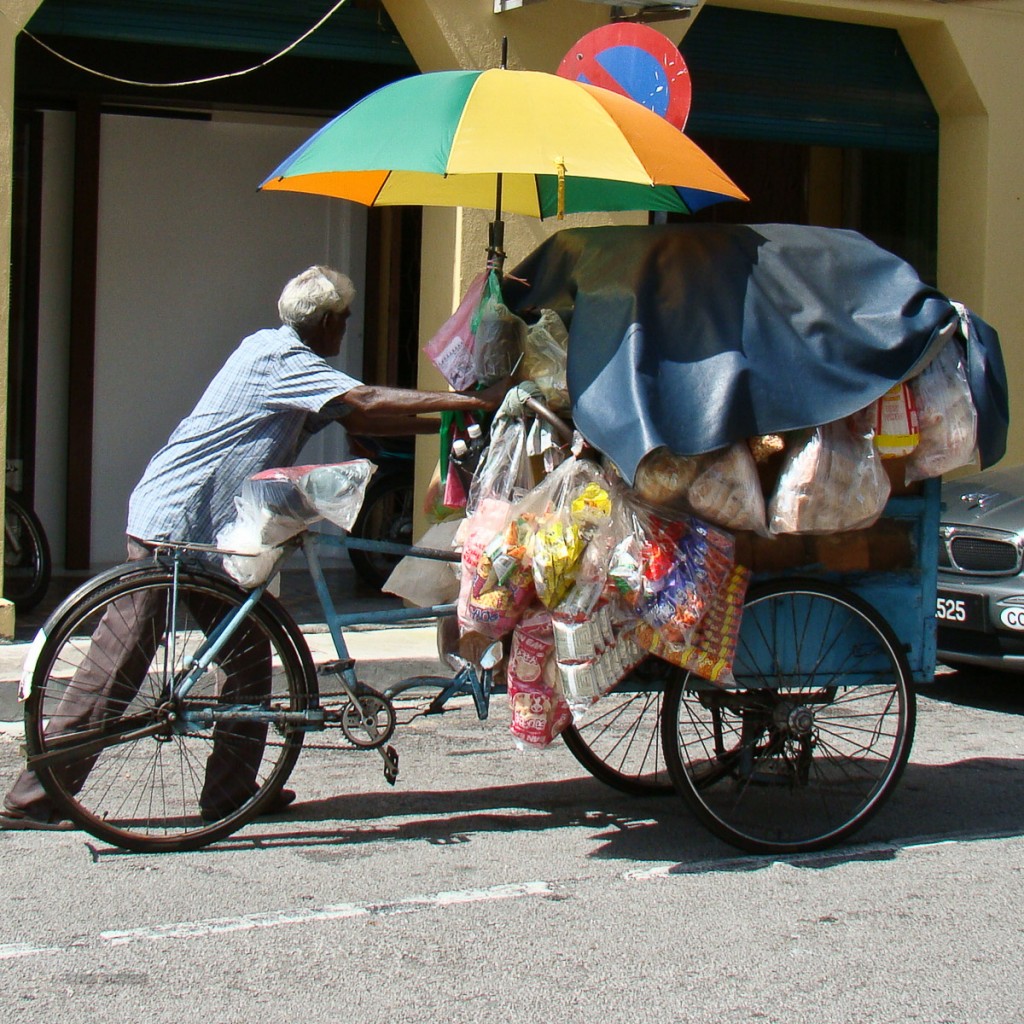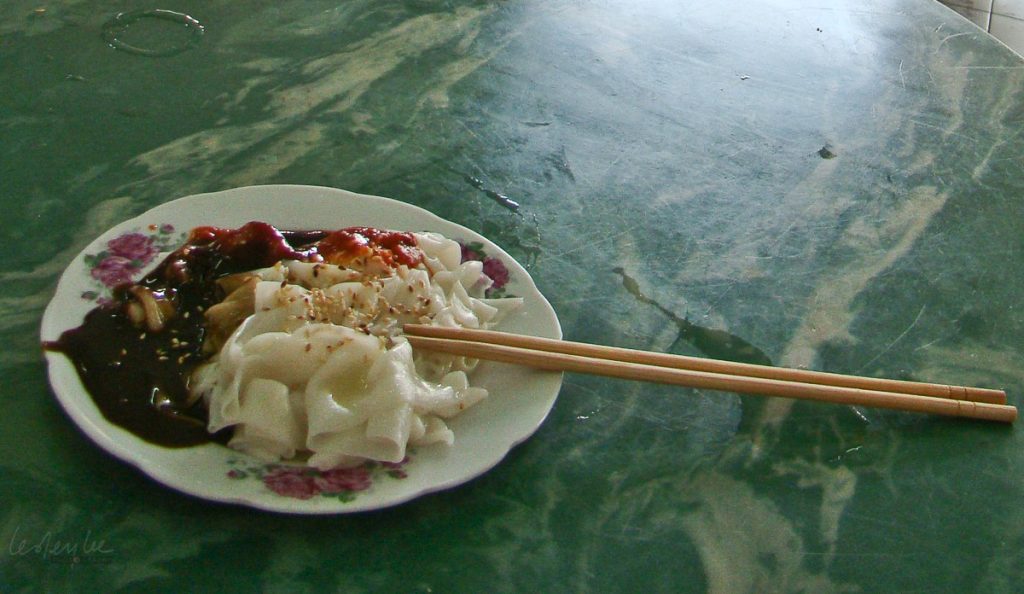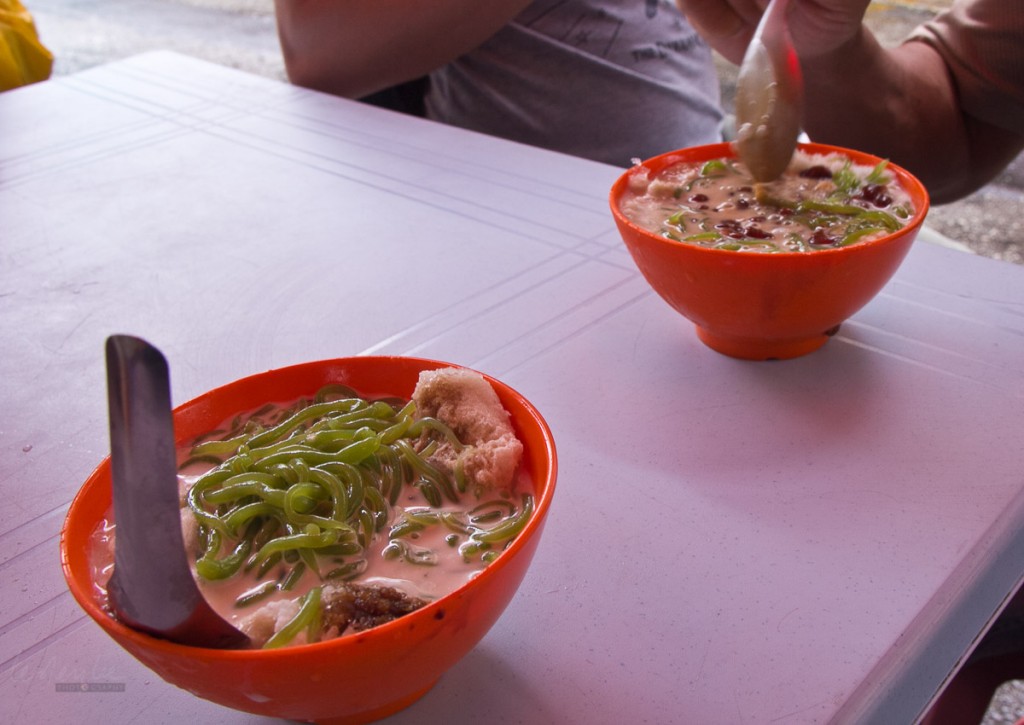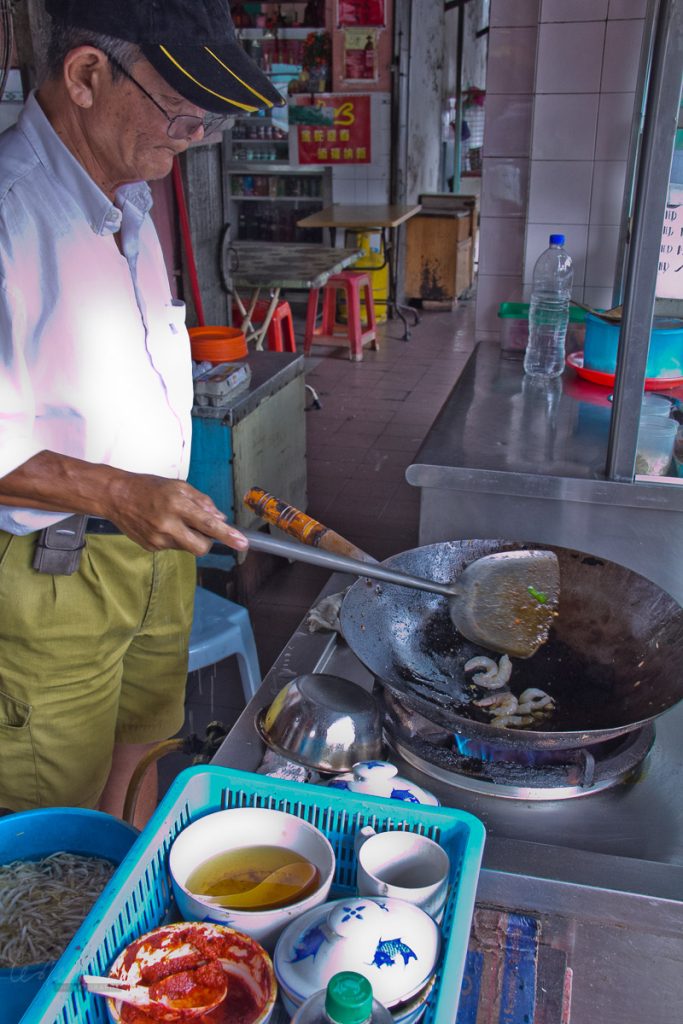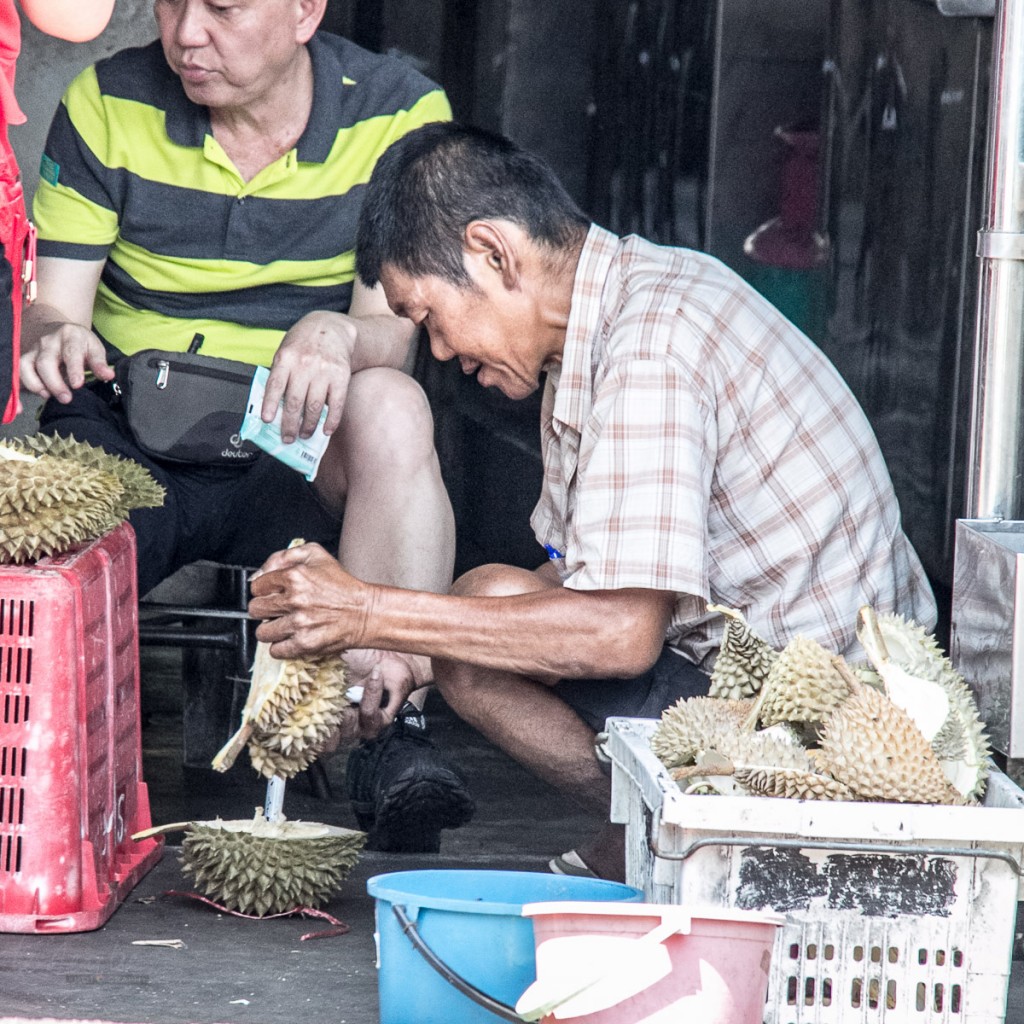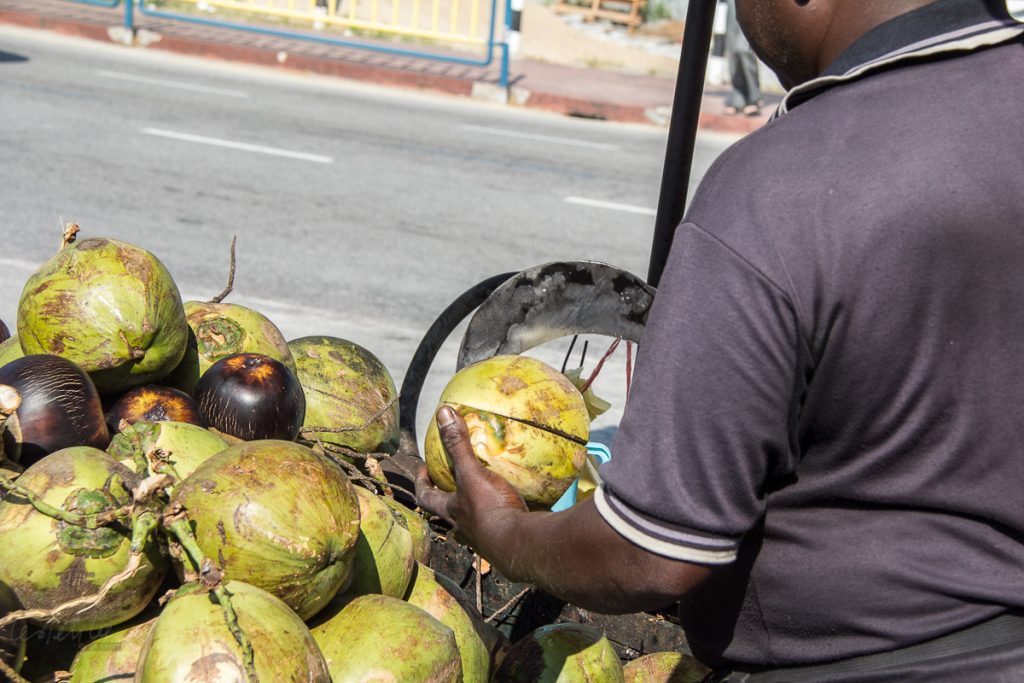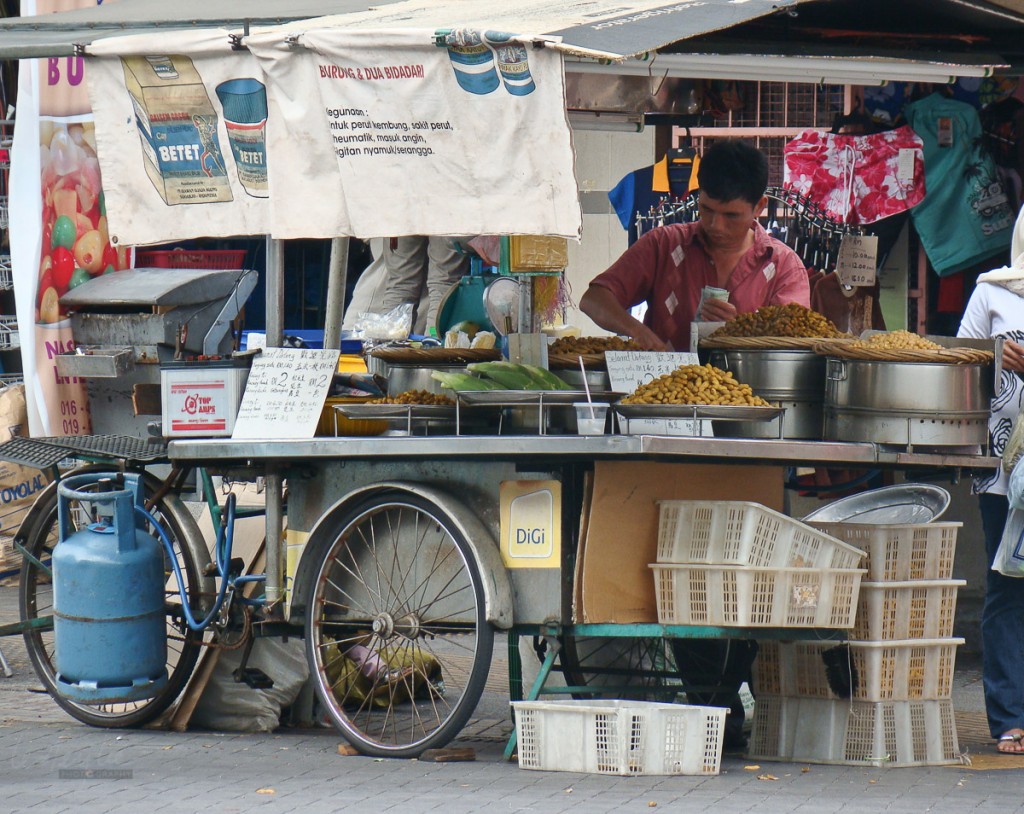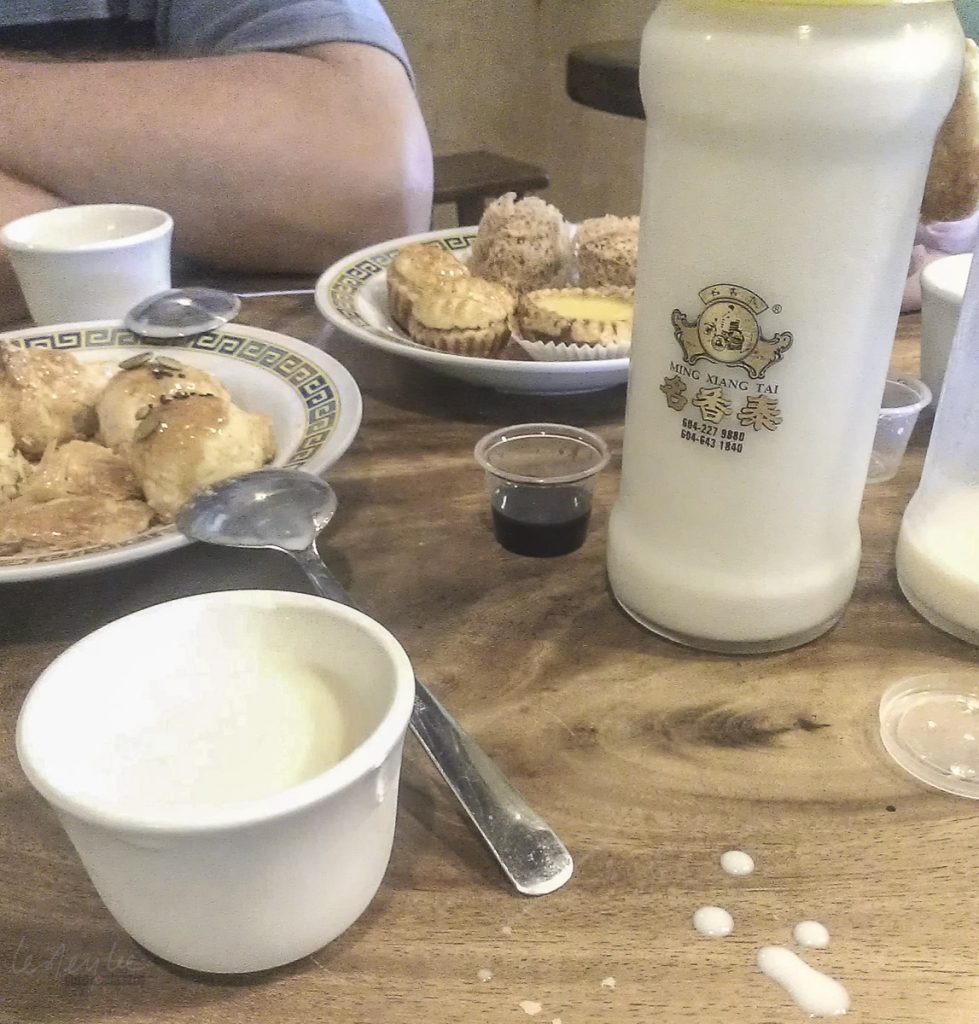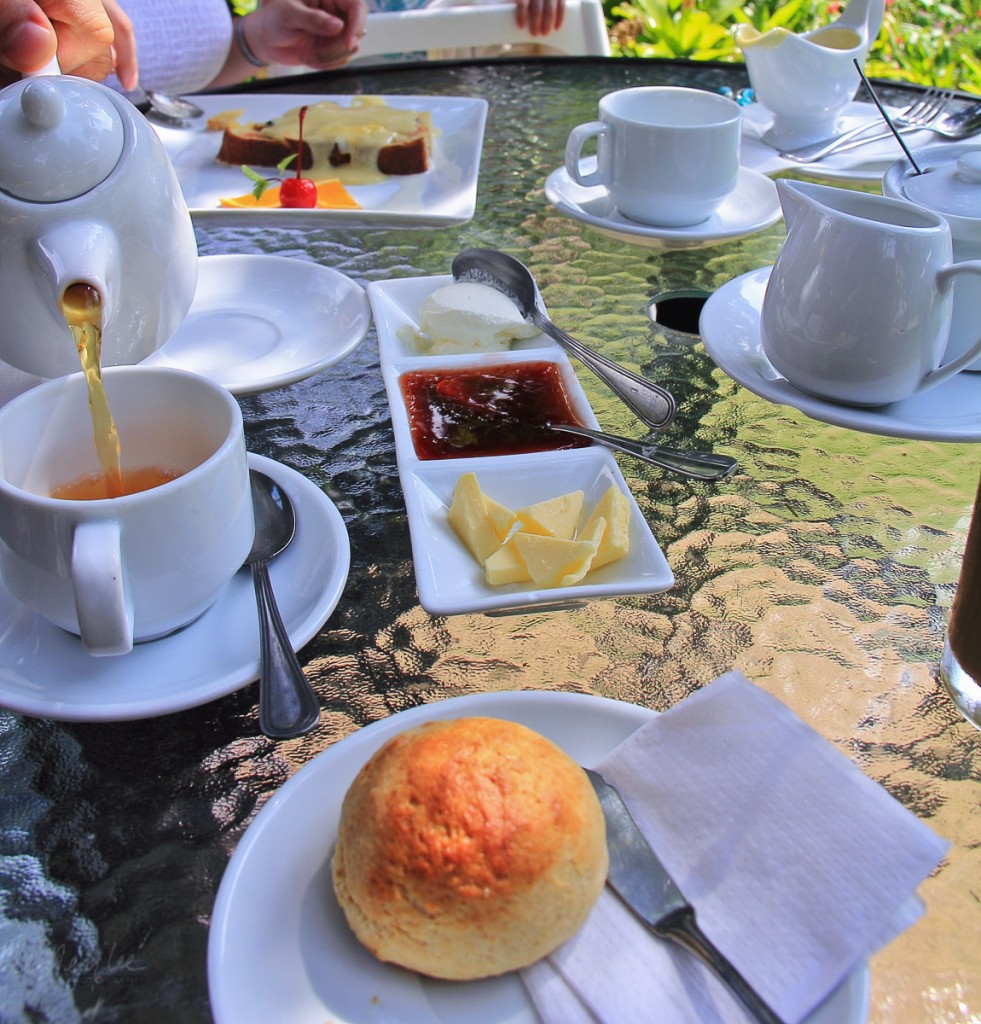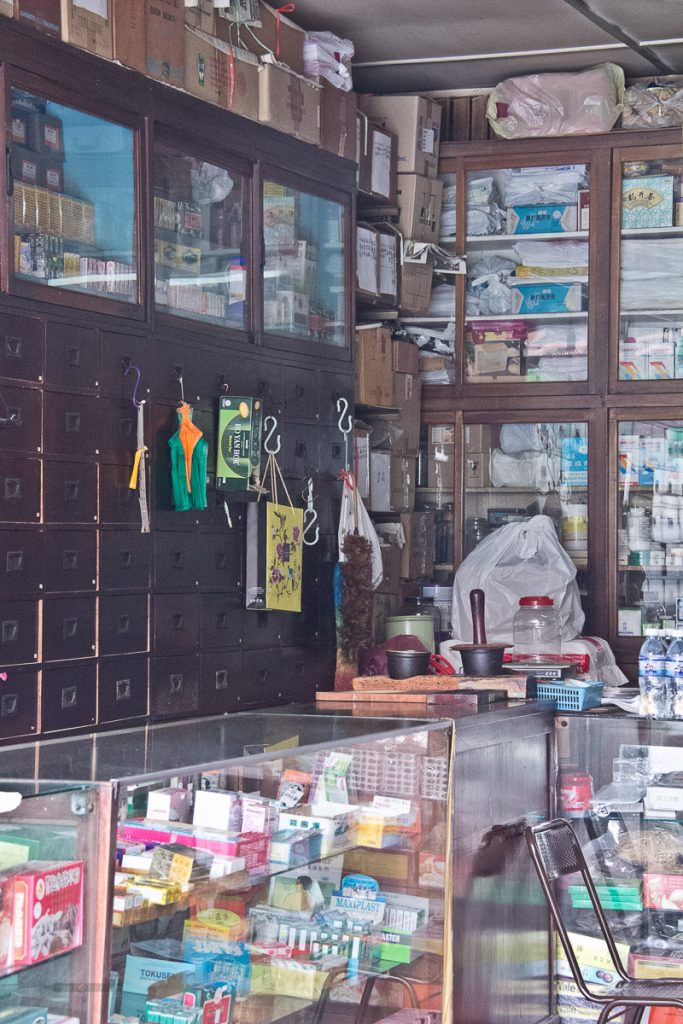 If, after all that eating, your tummy needs some help, drop into a Chinese Medicine shop. Even if you don't need anything in particular, the shops themselves are worth a look as the dispenser takes the herbs from the drawers behind him, weighing them out on small 'scales of justice'.
Dinner & Supper
For dinner, head to one of the many night makan areas. Gurney Drive and Batu Feringgi have large ones with plenty of variety and a good mix of different foods for all palates. In Gurney Drive there are two main sections of halal and non-halal food, and there are versions of most foods in both. Try Chinese rojak (a spicy fruit salad with a peanut based sauce and prawn paste) or Indian rojak (with vegetables like shredded turnip and cucumber, soya bean cake, prawn fritters and hard boiled egg with a spicy sauce). Fill in the cracks with some ikan bakar (try the stingray) with its own special sauce and wash it all down with sugar cane juice squeezed fresh, fresh young coconut or a bowl of ice kacang. At Batu Feringgi, there are a number of areas where you can eat, and you can wend your way from about the Holiday Inn back towards town, on foot, stopping to buy the bits and pieces offered by the trinket sellers. This is a good place to buy souvenirs or clothes, but do remember to bargain. The food places are tucked in behind the clothes, handbag and trinket stalls and walking if the best way to find them. The beach side of the road is a good place to start, the opposite side of the road has more restaurants rather than food courts and they can be easily seen as you walk or you can cross if you see one that takes your fancy.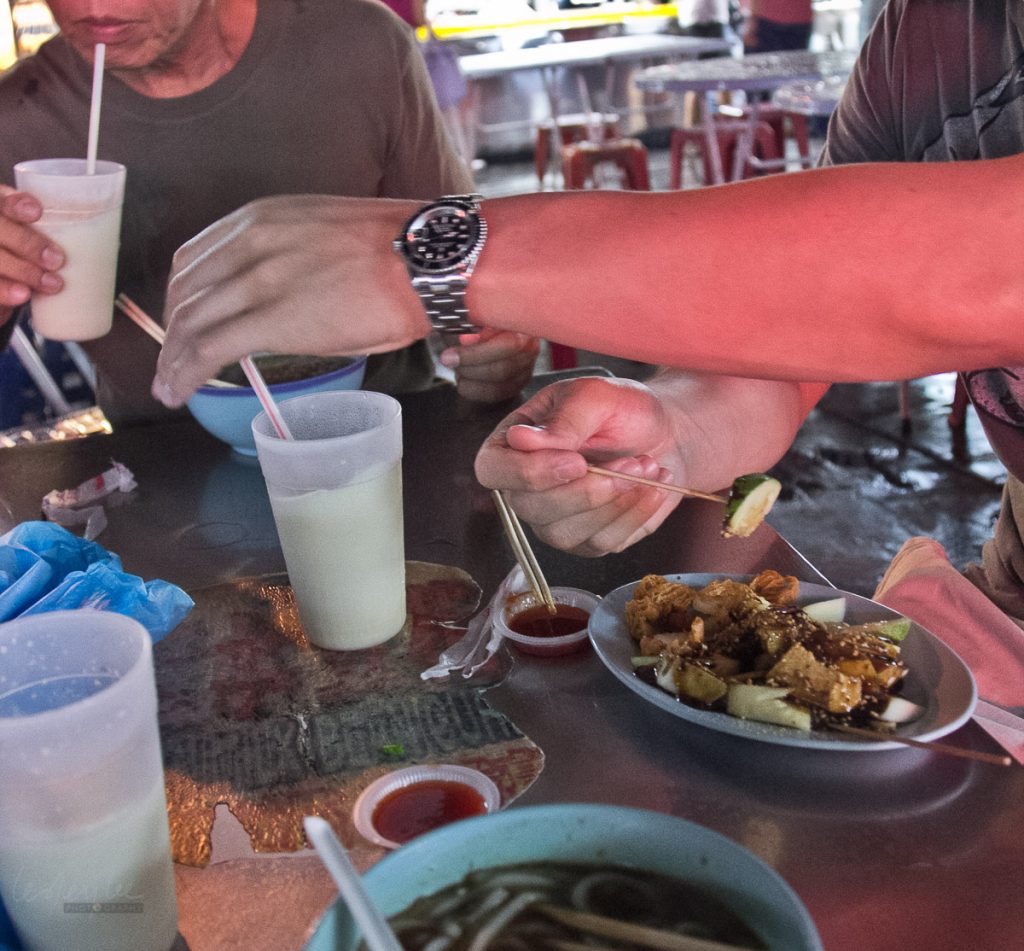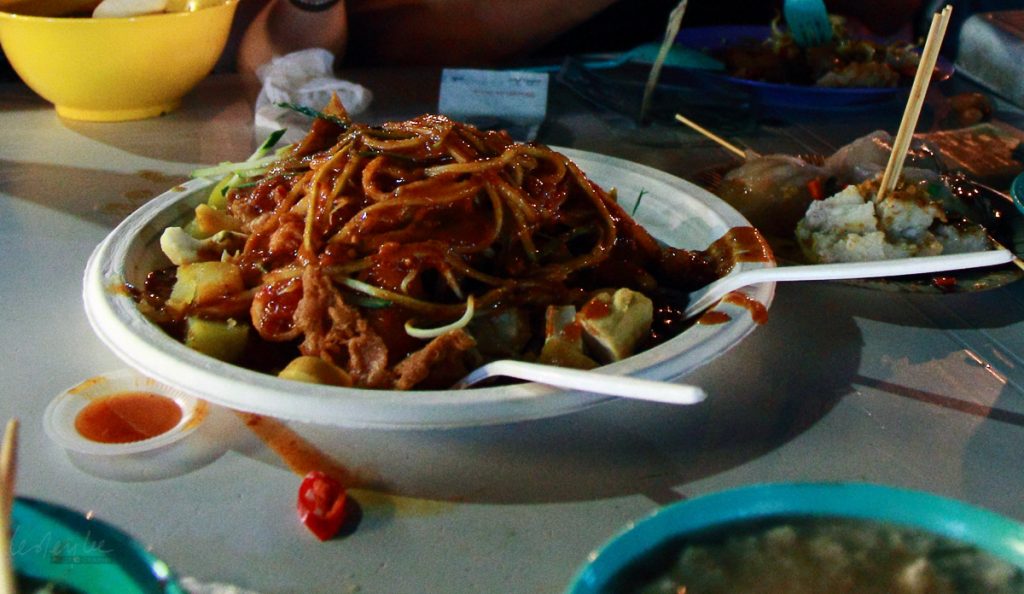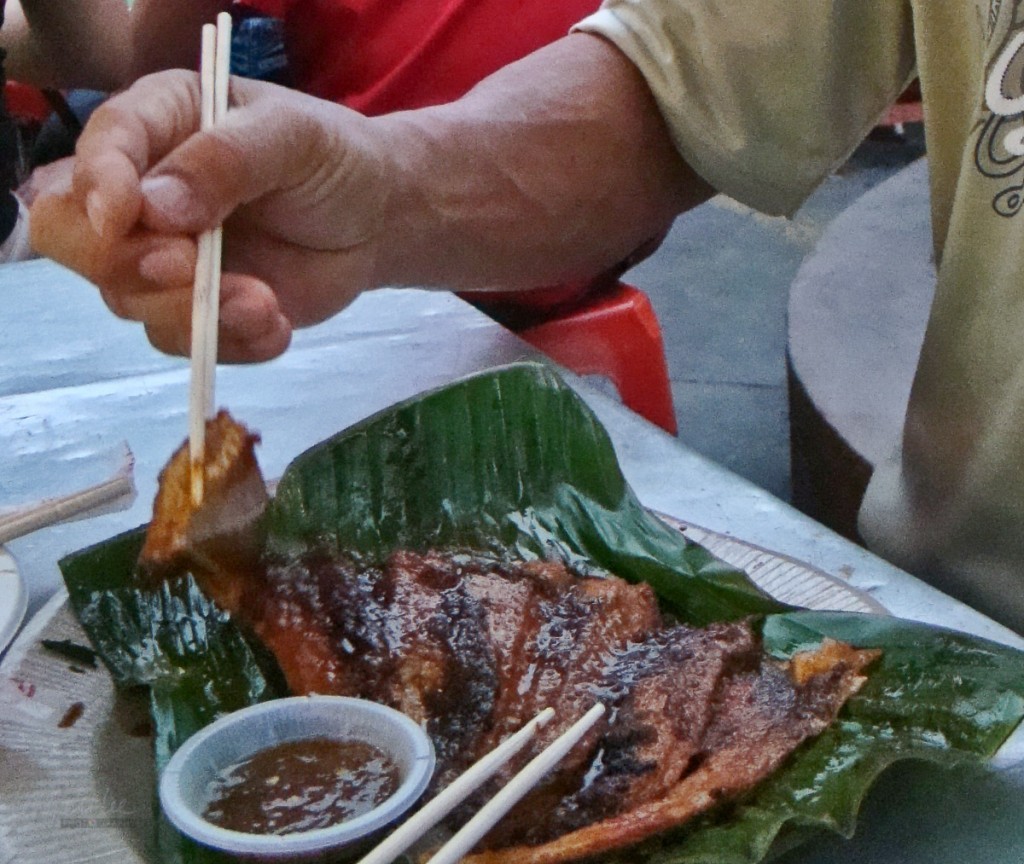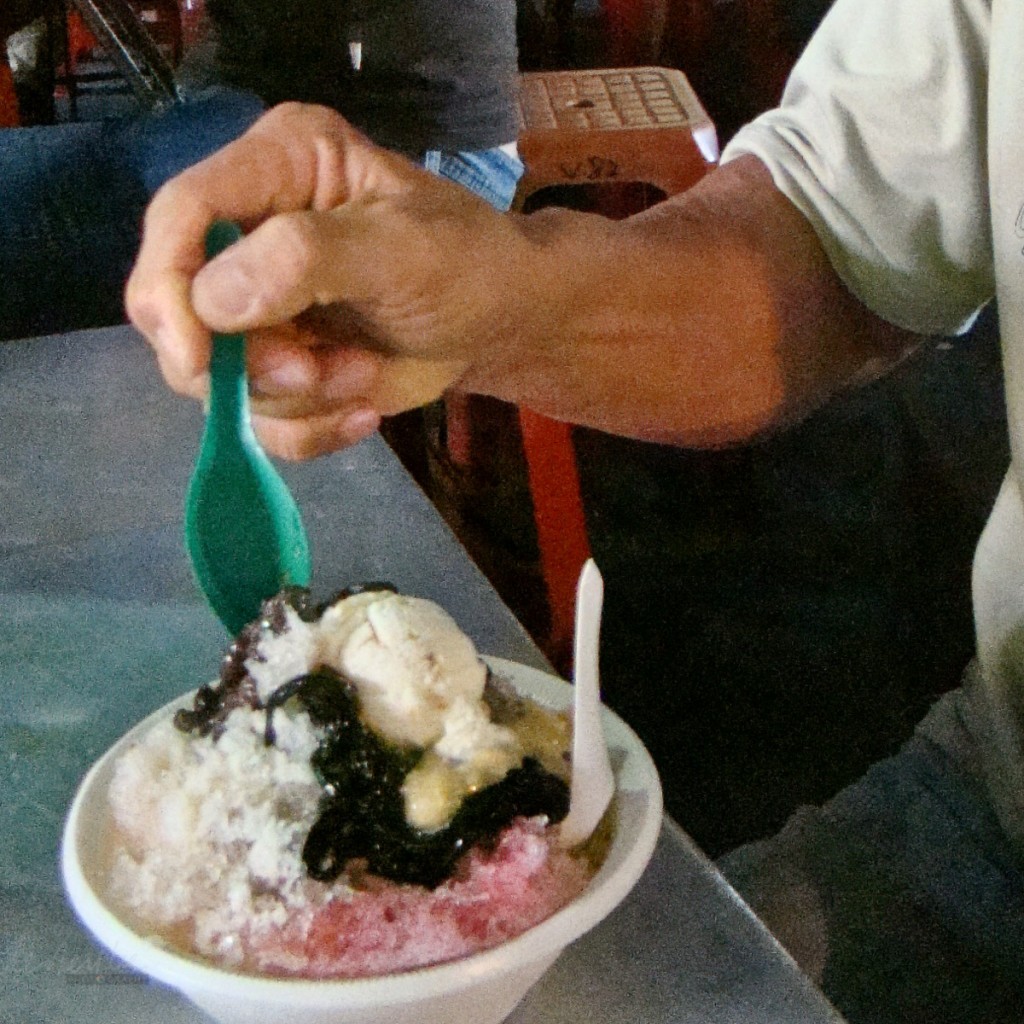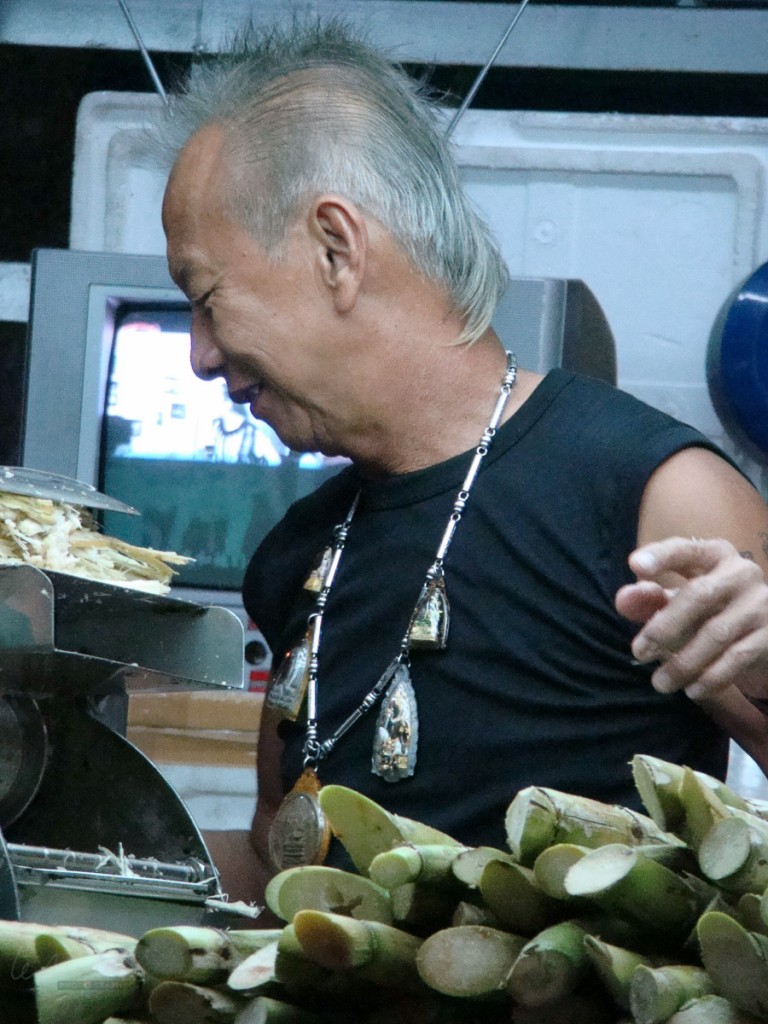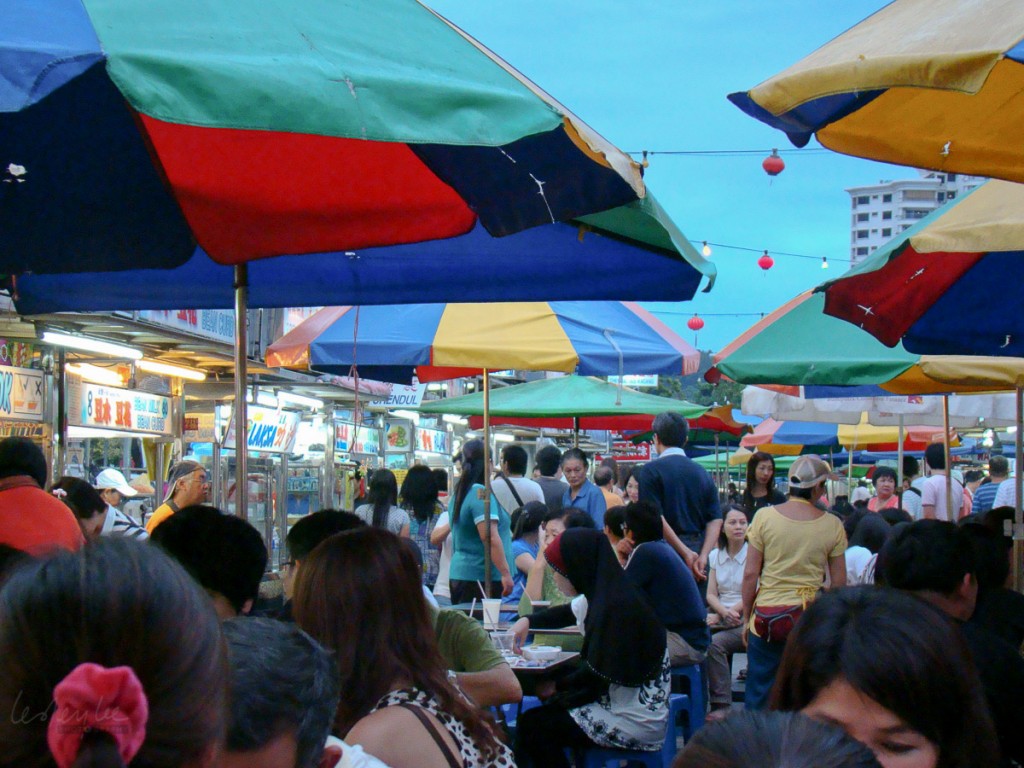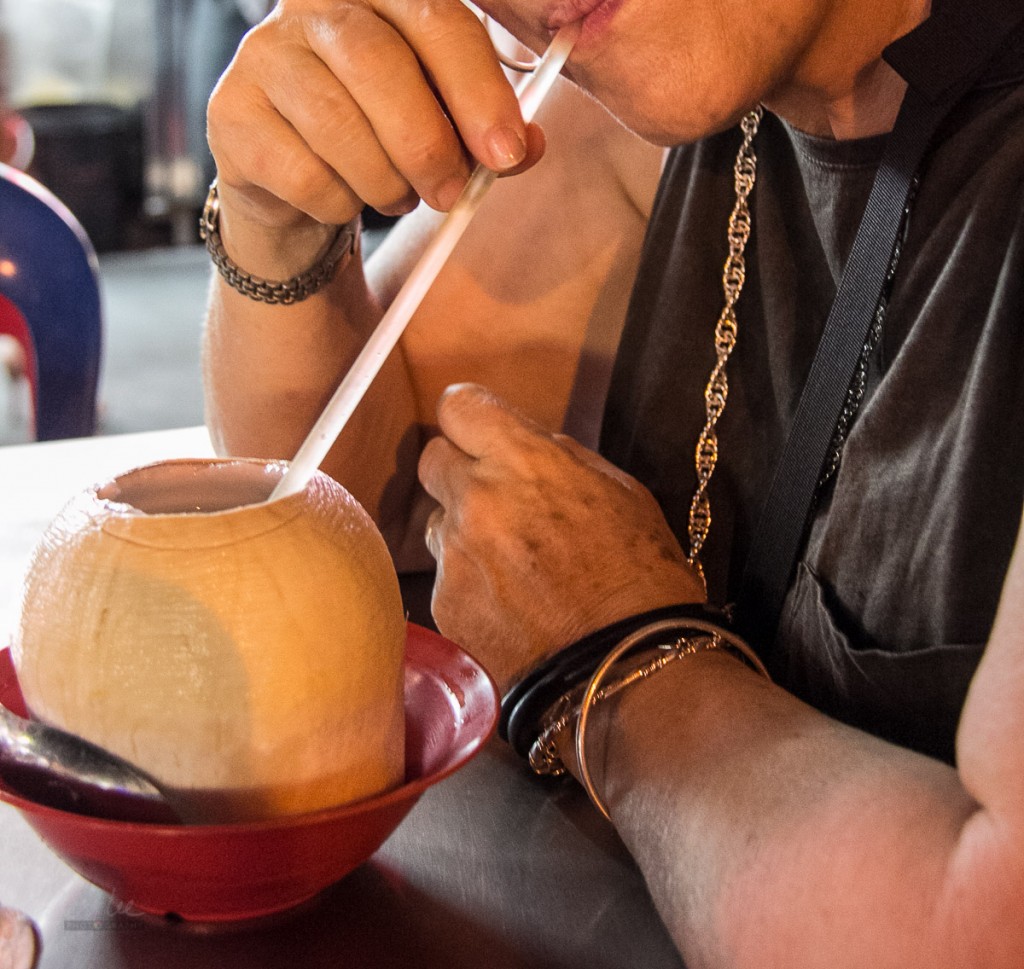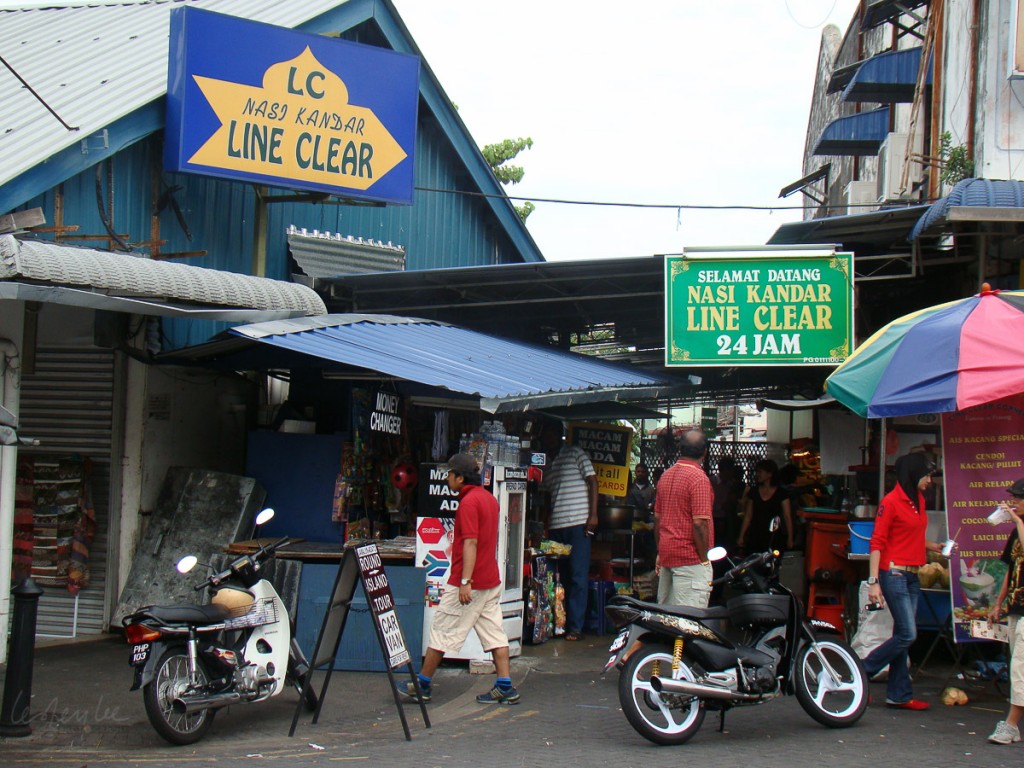 Penang regularly features in lists which have something to do with 'Best Street Food'. Malaysians generally love to eat and many will travel great distances for lunch or dinner, simply because they've heard that a particular establishment offers 'the best' or something new. Penang has a long list of foods and establishments that keep it at, or close to the top of the foodies lists, so feel free to get started tasting.