UPDATE: We're sad to report that we've been advised by 'Hello Roaming' that they'll no longer be offering their service from October 2016.
Since our story on ways to roam and save when you travel, we've further tried and tested a few of our ideas, with mixed results – an attempt by this writer to purchase a SIM card online and have it delivered to my accommodation in Australia went awry for unknown reasons. The purchase was flagged as successful, but later noted an error which meant I didn't get my card when I needed it.The phone company said the Credit Card bank had declined the transaction, the bank denied this and the issue remains unresolved. So, clearly a rethink on this methods before another trip in that direction, is called for. Then we found 'Hello Roaming'.
Enter 'Hello Roaming'!
There are many reasons for wanting to have a local SIM card when you travel, not the least of which is having access to calls and data as soon as you arrive, without having to first find a place to purchase and then selecting the plan and registering the card. If you're on a tight schedule or travelling with a group, probably not an option as fellow travellers won't want to wait around for you to sort that out.
Hello Roaming is a new Malaysian company that cuts through all this, to enable you to get your SIM card to you before you leave. The company currently has stock of cards from the various providers in Australia, China, Thailand, Indonesia and Hong Kong, with more countries in the pipeline.
How does it work?
Pick a SIM Card of your choice based on destination and length of travel.
Complete your details and make payment.
Your card will be delivered to your local address within 1-3 working days.
Your card is ready for you to use when you arrive at your destination.
Delivery and shipping are currently only available in Malaysia, but the company is working on extending this in the near future.
Signing up is easy, but currently only seems to be available in Malaysia. They're currently offering a RM5 discount code for first use as well. They send it to you in the little chat bubble at the bottom right. The chat is manned and I had a short engagement with Serene at the other end who answered my queries efficiently.
There is a FAQ page you should read, which notes, among other things, that you need to make sure the phone is SIM unlocked to use elsewhere, otherwise nothing will work.
Registration
You will need to register your card, either yourself or online using the link provided. Hello Roaming are currently updating this part of the process to include a local address in your destination (this can be a hotel where you are staying) and other details that the registration process requires. They are working to get this update in place in early March 2016.
How much does it cost?
Looking through the choices, you need to open up the '+' for each as there are different cards/areas/inclusions, which determines the cost. This is a very helpful feature that makes it easier to select the option most suitable for your needs.
The charges cover the cost of the card, express shipping and the service fee, not excessive for the convenience of being ready to go when you arrive.
The cost of the card does vary depending on the exchange rate. e.g. the Telstra card that cost MYR114 when this piece was fiorst written, now (at 23rd February 2016) costs MYR102.
For example:
Of the three China offerings, all from China unicom, the first choice costs RM131.50, for coverage in Hong Kong and Guang Dong. If you want the Greater China, you'd need the second card, costing RM103.50. The third card, for RM79.50 will give you coverage in Greater China and Hong Kong, with a local number for each.
Future Plans
…we are focusing to streamline logistics and our supply chain within Malaysia first, before expanding to provide the same service for inbound travellers into Malaysia, as well as outbound travellers to other parts of the World. Serene Gan, co-founder of Hello Roaming
What we'd like to see…
We're looking forward to hearing more about developments in the pipeline, which will include a wider range of countries and the option to have the cards delivered to your accommodation / collected at the airport. The feature that many will look forward to if they visit a particular country often would be the inclusion of a top-up facility to keep the card 'alive' after the expiry date.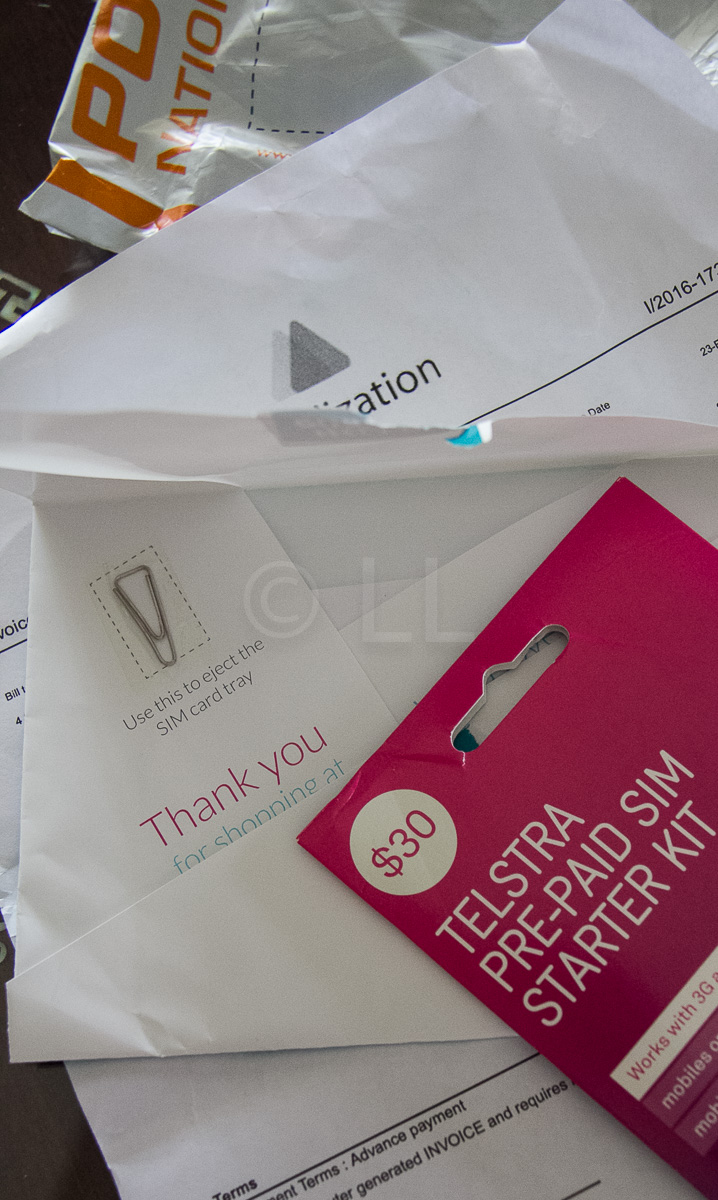 Expect updates on this story as we'll be following their progress!
Update!
After placing our order, the SIM arrived promptly within two days. The best part – there's a handy paper clip attached to the little holder – very thoughtful touch because it's easy to lost or forget that little spike you need to open many phones. Good move 'Hello Roaming'.
The Results are in
After landing in Australia, with the new SIM in place, the phone was turned on and worked straight away. Despite our travelling within Victoria, Tasmania and Queensland, some of that time in fairly out of the way places, there was no disruption in service. That's to say, the coverage was good and we were happy with both the service we received before we left and while using the card.
Recommendation – It worked for us. 10/10.