The folk at Economy Traveller are looking forward to this year's edition of the George Town Festival 2016, a month long festival of the arts in the Pearl of the Orient, Penang. We were only able to make an overnight, mid-week visit last year, so this time around, we're planning early to catch more of the events, mostly between Thursday and Sunday each week.
What is the Festival all about?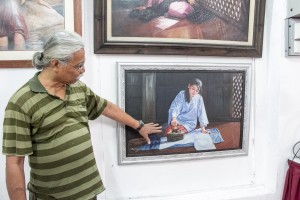 For a whole month, this year from 29th July to 28th August, Penang locals and visitors can enjoy a celebration of George Town's designation as a UNESCO World Heritage Site through a wide variety of arts, culture, heritage and community activities. Since the first festival in 2010, visitors have been treated to a wide array of local and international events, traditional and contemporary and this year's festival promises to add even more.
If you're travelling to Penang by train, as we plan to do, there will be events at the Ferry terminal in Butterworth (where the train drops you) and at venues all over the city itself. The city area is very walk-able and not having your own wheels is not a disadvantage, so whether you choose to drive, fly, catch the bus or train, mark the dates in your diary for what promises to be a great celebration.