Should I check-in online for my flight? Short answer? YES!
Why?
You can check in online at home using a desktop machine or with a mobile device, wherever you have internet access.
Some low cost airlines may charge you for a counter check-in, so save money by doing it yourself.
If you've done a web check-in, you are less likely to be 'bumped' if the flight is over-booked.
If you don't have a printer, don't worry – many airlines send you a code or mobile boarding pass to your mobile device and you can print out the boarding pass at the airport at a kiosk.
The steps are being increasingly simplified and are not difficult to follow – take a deep breath and follow the steps. After the first time you use it, it becomes much easier.
Many airlines have clips either on their website or YouTube to show you how to do a web check-in. Here's one example:
You can print your own boarding pass or, in many cases, send it to your mobile device.
As long as you've observed the cut-off time, you can just turn up at the boarding gate by the deadline  so you save time queueing.
If you have luggage, go straight to the bag drop counter.
If you only need to have documents verified (visa, passport validity etc) there is a separate line at most airports.
If you don't like your allocated seat, select your seat – dependent on airline and fare type (hot seats, etc).
Kiosk check-in at the airport
If you don't have access to a computer, you can check in at a self-service kiosk at many airports.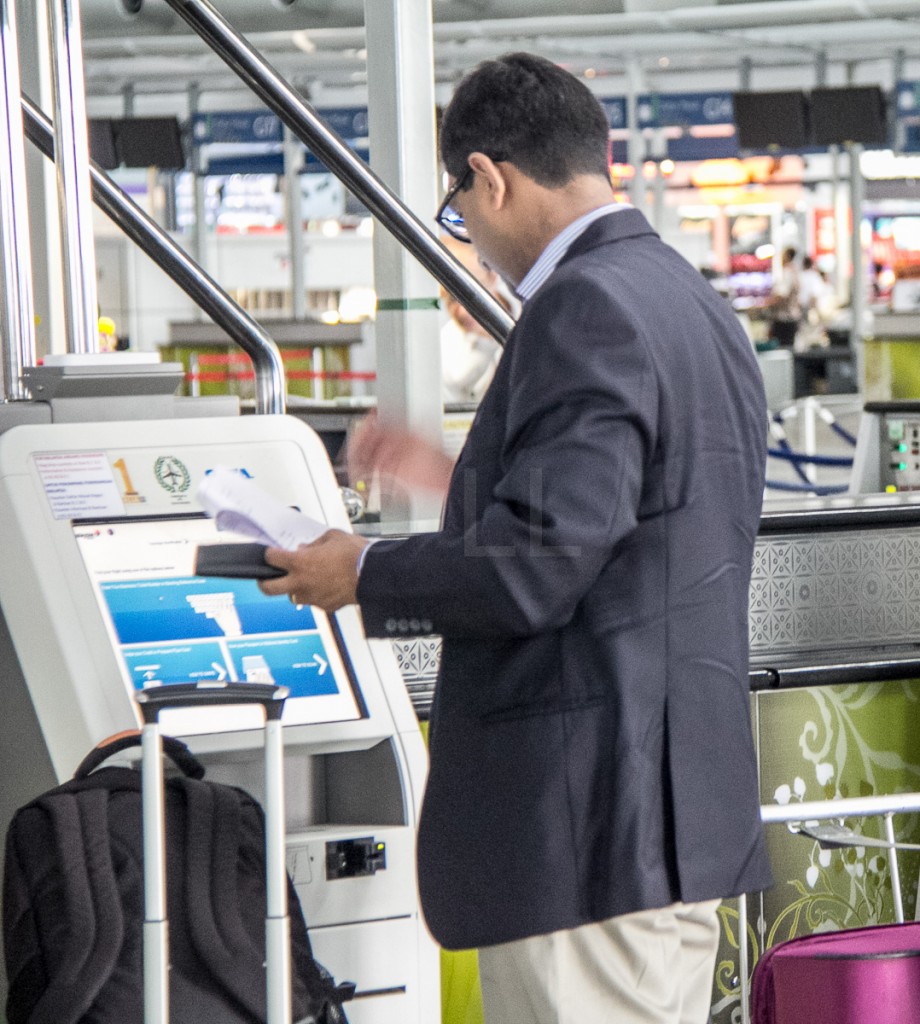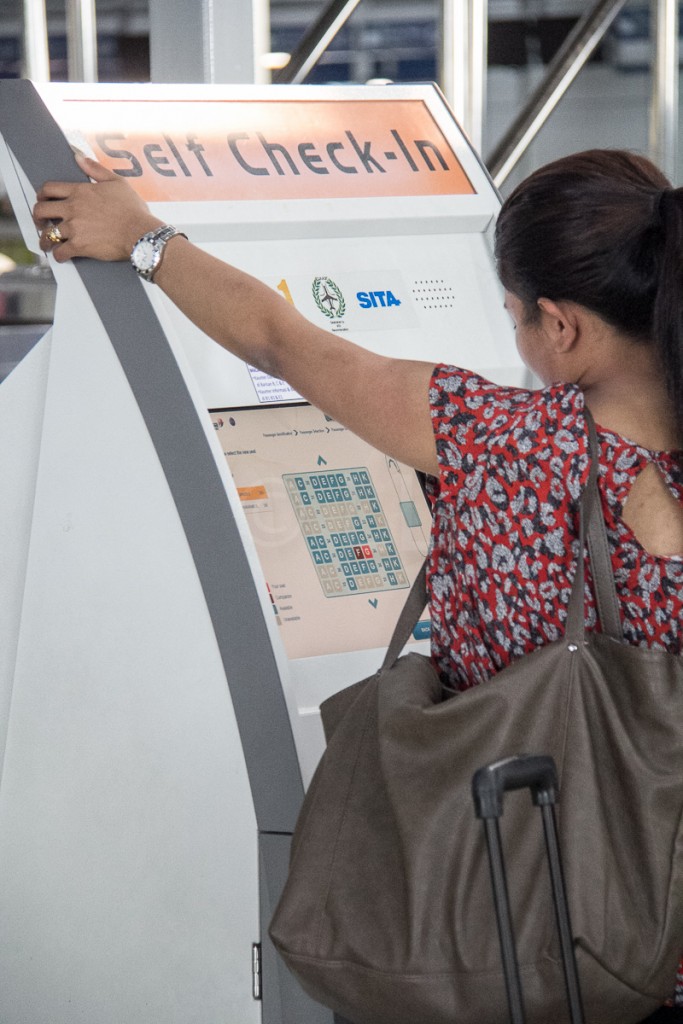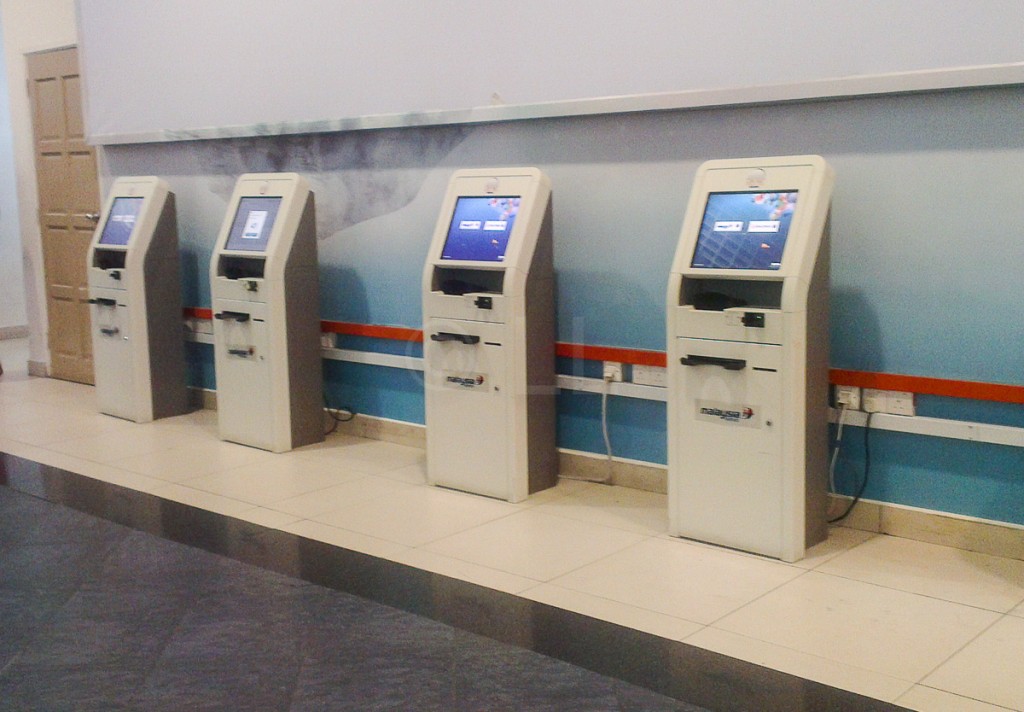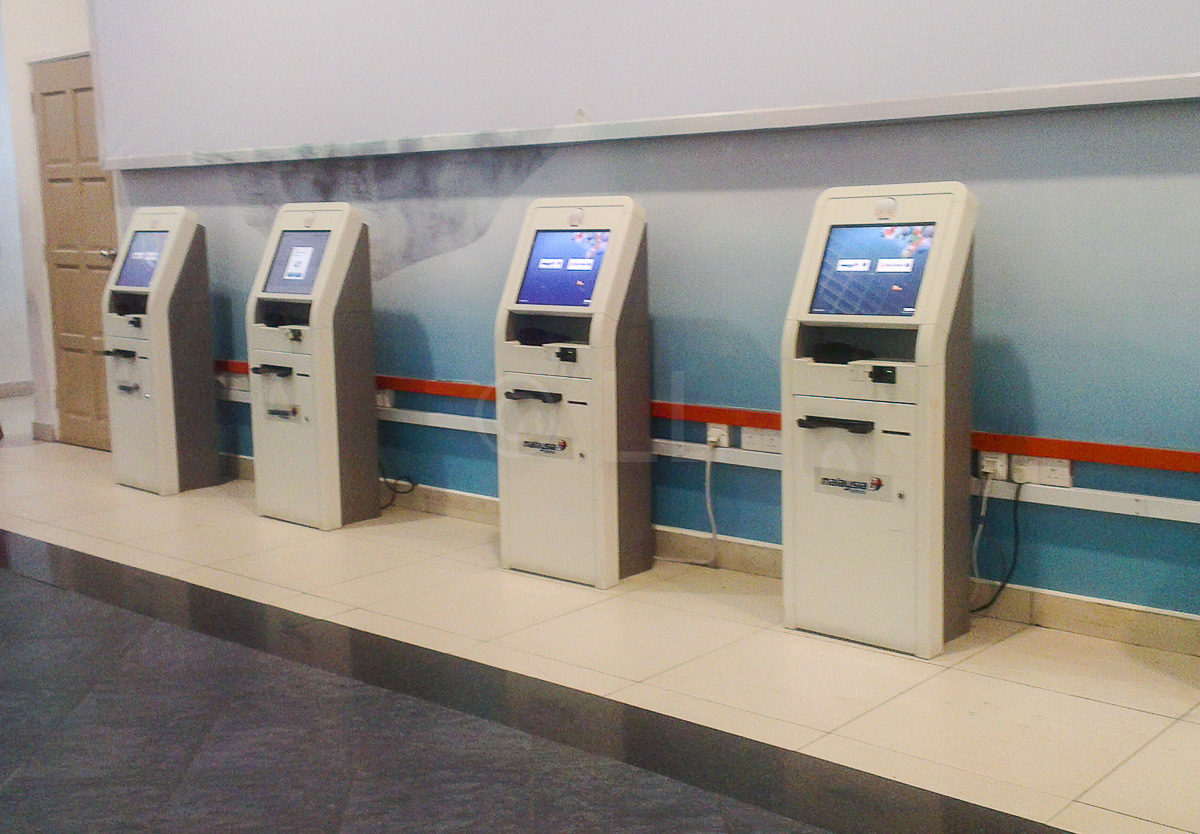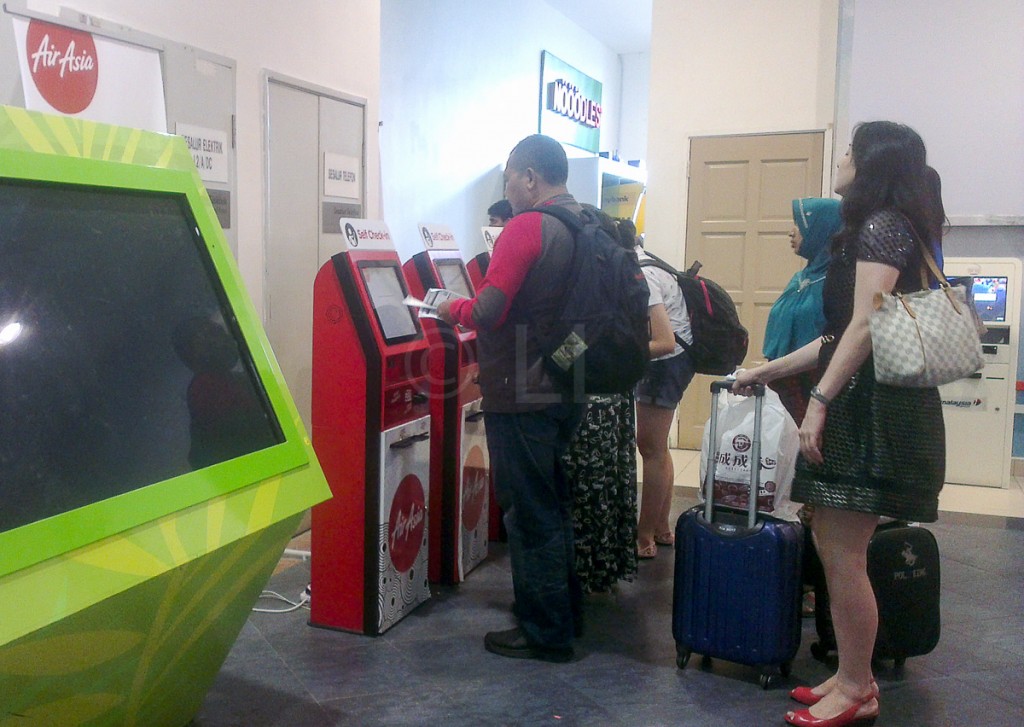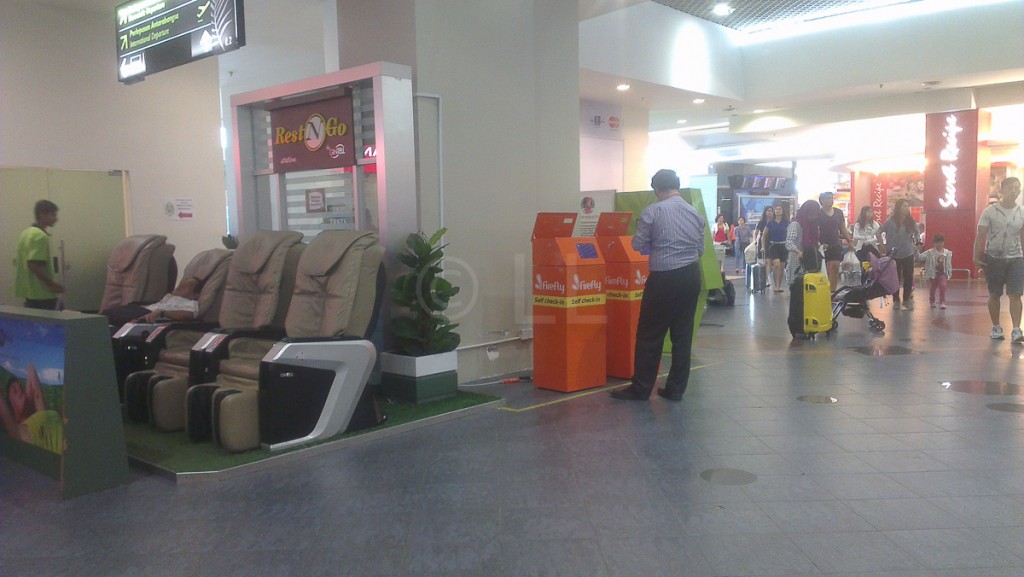 Increasingly airlines and airports are introducing self tag and drop your luggage options, some connected to self check-in kiosks. These two examples are in Tullamarine airport, Melbourne, Australia. Notice that they are a suitable height for users in wheel chairs. You can either check in or have the machine read your check-in code from your mobile device and print out your baggage tag.
Attach the tag to the bag and drop it on the nearby conveyer belt and head for the departure lounge. Now you can enjoy a cuppa during all the time you've saved not queueing!