Smart ticketing has come to Brisbane's Airtrain, which has run 15 million passengers between the airport and the CBD since its 2001 launch. Across the South East Queensland rail network, more contactless payment options have now been rolled out as expansion of Translink's Smart Ticketing rollout to train services has completed. This development will make it even easier to travel with Airtrain from the airport to any station across the train network. While Airtrain's e-tickets, paper tickets and Go Cards are still available, you can now use contactless debit and credit cards, smartphones, smartwatches, and other smart devices to pay for your ticket at any station.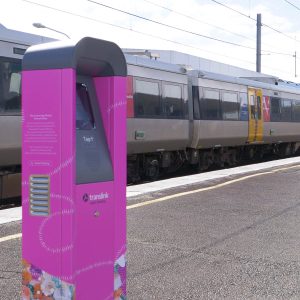 Smart Ticketing handy hints
For a smooth journey, be aware that:
You can only use one card or device per person, so no double-ups are allowed.
Buses and ferries in the Translink network are not yet integrated into Smart Ticketing, so if you have to connect to one of these services, using your Go Card (or e-ticket/paper ticket) is the best way to ensure you are only charged a single fare when continuing your journey.
Return for free continues
Airtrain tell us that over 60,000 customers have so far taken advantage of the return for free offer. Initially ending in 2022, this terrific deal has been extended until 31 March for travel until September 30, 2023. To get your free return, book a return journey to or from the airport on the Airtrain website and the free return leg will be automatically discounted. With prices starting from just $10.45 each way to Brisbane City and $16.75 each way to the Gold Coast, this is an offer not to be missed.
Click here for offer terms and conditions, and to book your Airtrain ticket.