Who flies into Don Mueang Airport?
International flights to Bangkok's Don Mueang Airport (Terminal 1) are operated by a number of regional airlines mostly low cost carriers including Thai AirAsia and AirAsia X, Scoot, Nok Air, Malindo Air and Thai Lion Air, R Airline and Orient Thai. Domestic flights operate out of Terminal 2.
Arriving or departing from Don Mueang Airport in Bangkok?
For Departures, we've added their Check-In rows for your convenience.
Thai AirAsia, Rows 1 – 2
AirAsia X, Row 4
Orient Thai, Row 5
Nok Air / Nok Scoot,  Row 6 – 7
Thai Lion Air / Malindo Air, Row 8
Since 24th December 2015, Domestic flights are operating out of Terminal 2.
Thai Airasia, Line 9 – 10
R Airline / Orient Thai / Thai Lion Air, Row 11
Thai Lion Air / Thai Smile, Row 12
Nok Air, Line 14 – 15
The airport is quite well serviced with International Passengers having easy access to VAT Refunds, with the counters for the refunds and Customs inspection conveniently located beside the check-in rows. In the same area you can also find a Post office and the Left Baggage counter.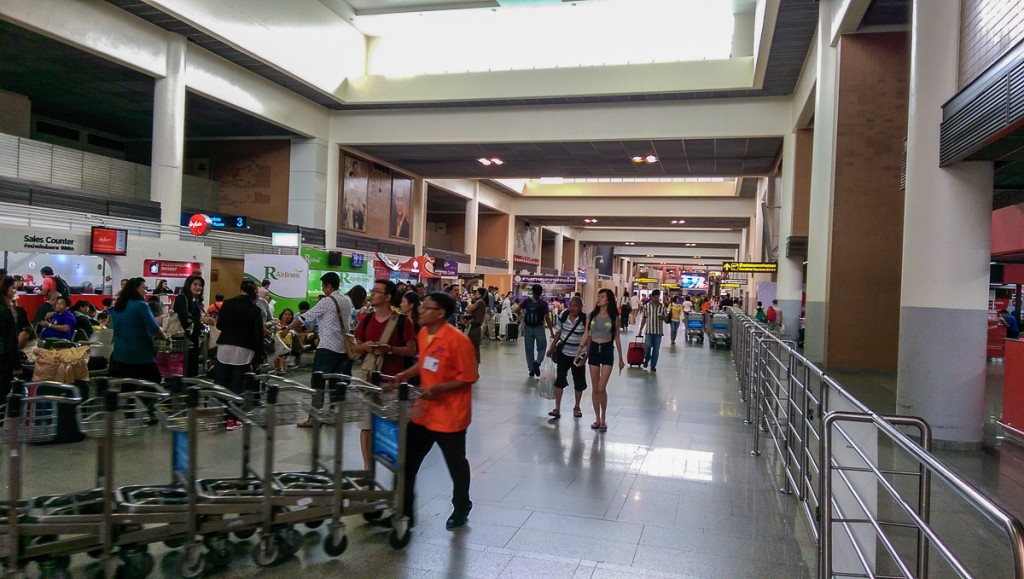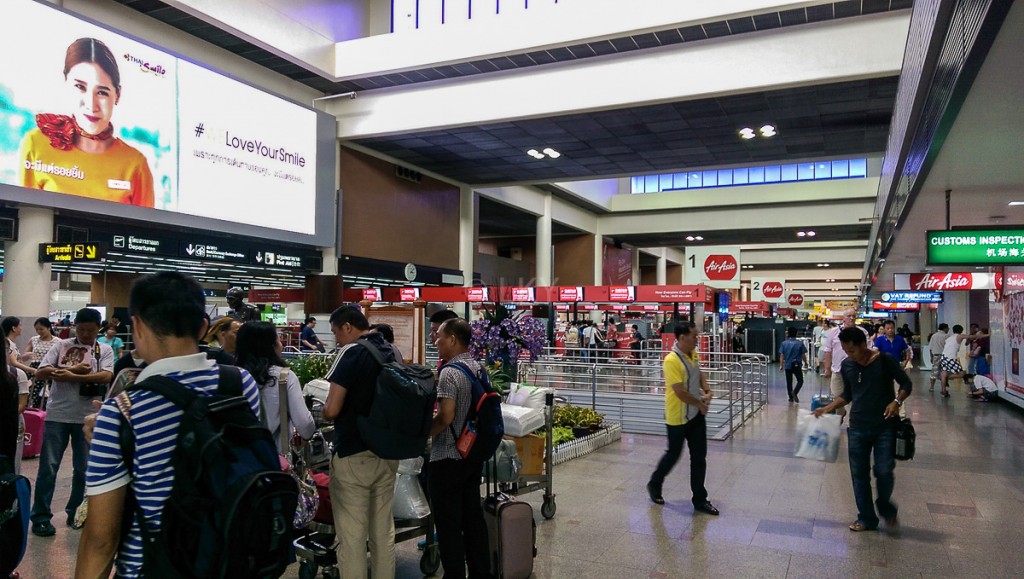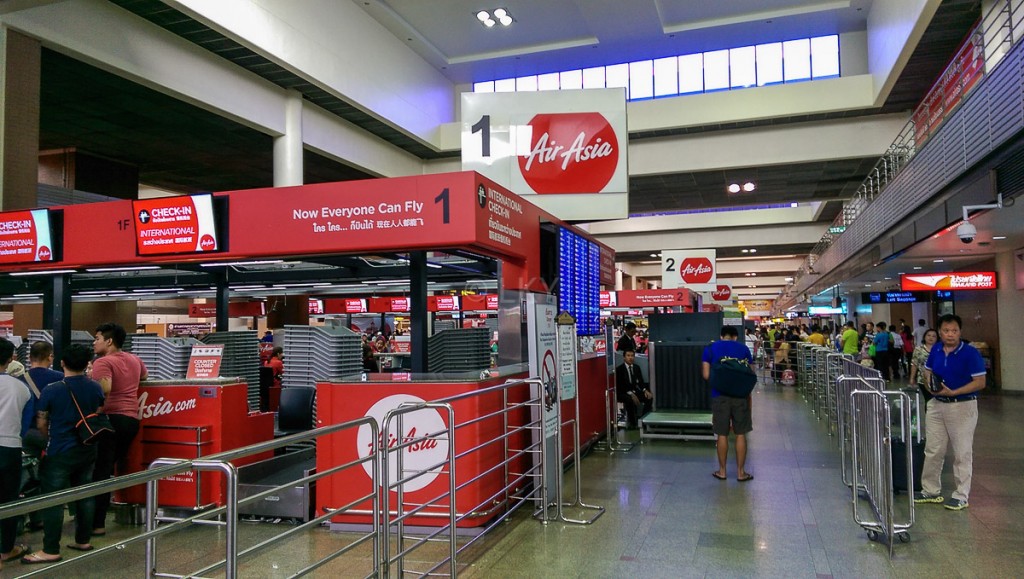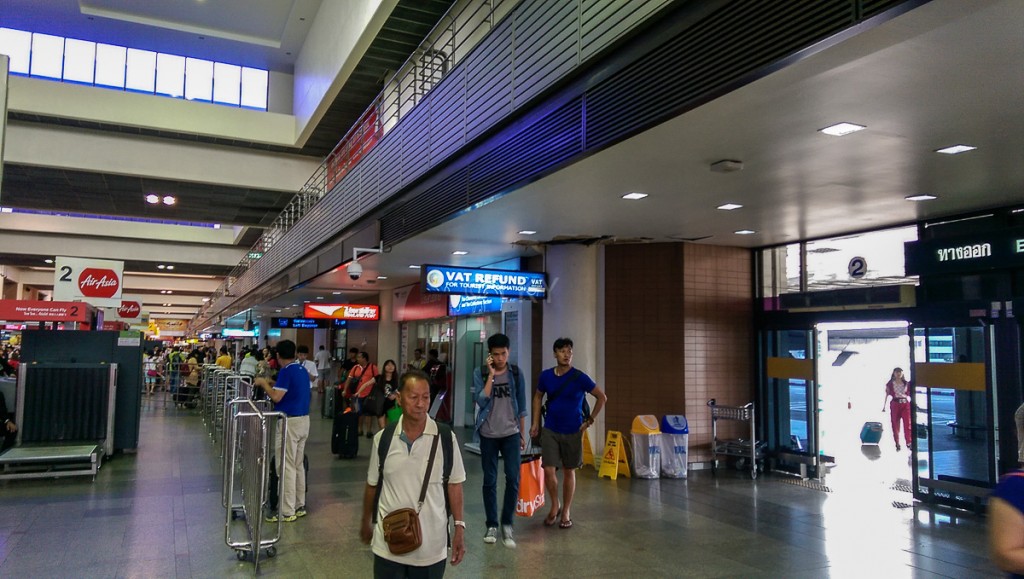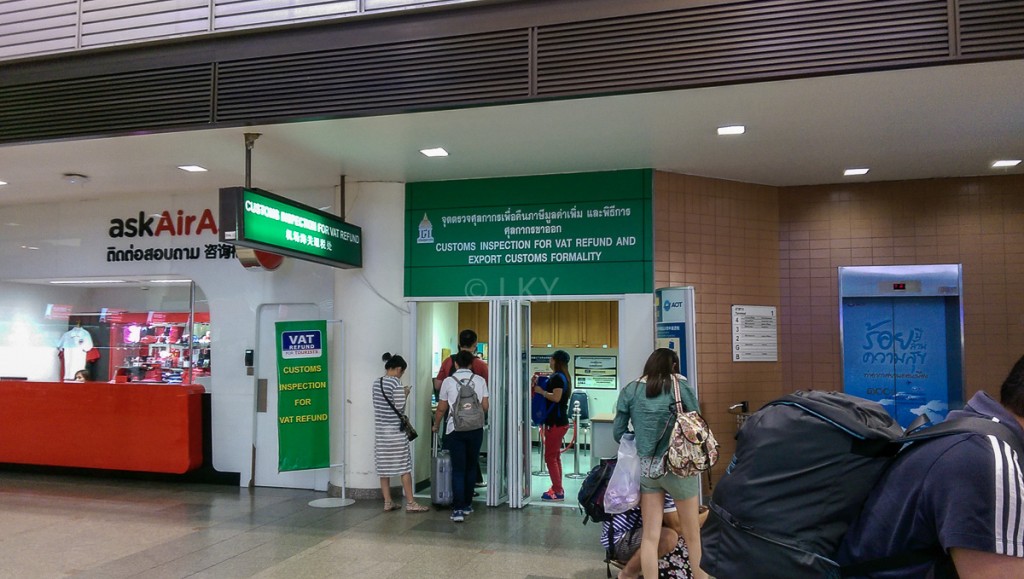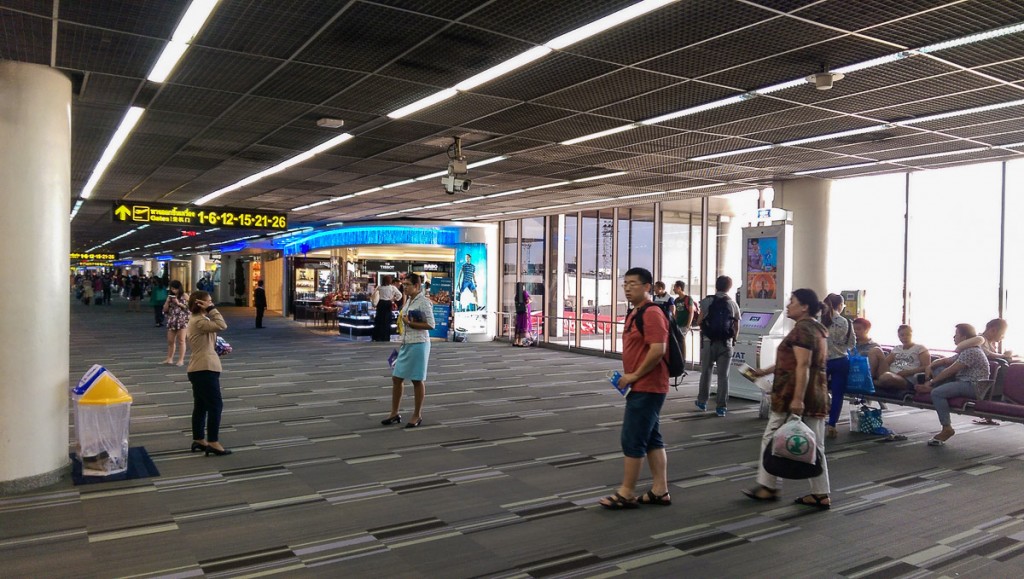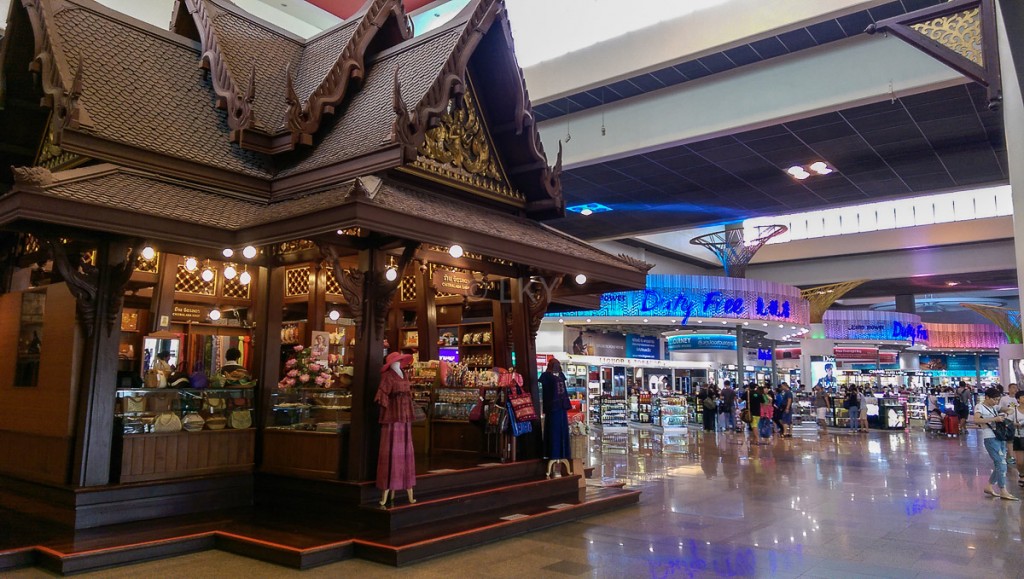 Inside the Departure Area, signage is clear and easy to follow and there is a good range of Duty Free stores available. For more information on the Terminal layout, their website is in Thai, but there is an English translation under the Thai language labels.
Transport to and from the Airport
The Airport website has quite comprehensive information about the transport options to and from the airport, with details of providers,  routes and fares where applicable.
Taxis / Rental cars
Four International car hire companies offer rental cars at Don Mueang. Hertz, Avis, Budget and National  Car Rentals can all be contacted online, and their phone numbers are on the airport website. If you feel more comfortable with a car and driver, there is  a limousine service provided by Prapirarb Co.Ltd., located on the 1st Floor of Terminal 1.
There is a public taxi stand outside Entrance No 8  on the first floor of the Arrival Hall and another outside the Domestic Arrival Hall of Terminal 2. Book your taxi at the Service Counter at the Terminal 1 taxi stand. You will also pay a 50 Bht  airport surcharge in addition to the the taxi fare.
Buses
There are nine public buses (some air-conditioned, others not) which stop at the airport for various destinations, including the Bangkok Railway Station. The routes are all listed in the link above.
There is also a Special Bus A1 with a pick up/drop off outside the Arrival Hall of Terminal 1 at entrance No.7 with departures every 20 mins between 08.30 am and 11.30 pm.
The bus runs from Don Mueang Airport via BTS station (Mor Chit)/MRT station (Chatuchak) and Bangkok Bus Station (Mor Chit) before returning to Don Mueang Airport.
A new Airport LimoBus Express bus service is now available serving two routes, with a fare of 150 Bht. The 33 seater buses are equipped with free wifi.
Route 1 : Don Mueang to Lumpini Park via Ploenchit.
Route 2 : Don Mueang to Khao San Road.
They have a fancy little video with more information:
Trains
The airport is not connected to the city MRT line, although you can connect to the service using the Special A1 Bus mentioned above.
The main Railway line to the city passes close to the airport and the Don Mueang railway station is located about 500 meters from the Airport. You can catch the train to Hua Lumpong Railway Station in the city from where you can make connections to other parts of the Thailand.
To reach the railway station, use the flyover to walk from the 2nd floor of Terminal 1 to the station. The train timetable and fare tables are available on the Thai Railways website, although the translations are not always clear. There is also information about appointed ticket resellers in various city locations and other parts of the country.