Malaysian Airports will implement a new airport tax schedule from 1st January 2017, that seeks to equalise the taxes paid by passengers through different types of airports. As part of the layered rationalisation announced recently, fees at the Low Cost Carrier Terminal in Kuala Lumpur – KLIA2 will rise the most with upward movements of all fees, although rises at other airports have been by a smaller amount or reduced, as in the case of charges on passengers departing for ASEAN destinations.
AirAsia has been quick to raise concerns with the quantum of the rise, but has also responded by announcing an offer of free seats (pay only the taxes and fees). Promotional all-in, one-way fares are available from MYR 9.54 before the new airport tax is added to all tickets purchased from 1st January 2017.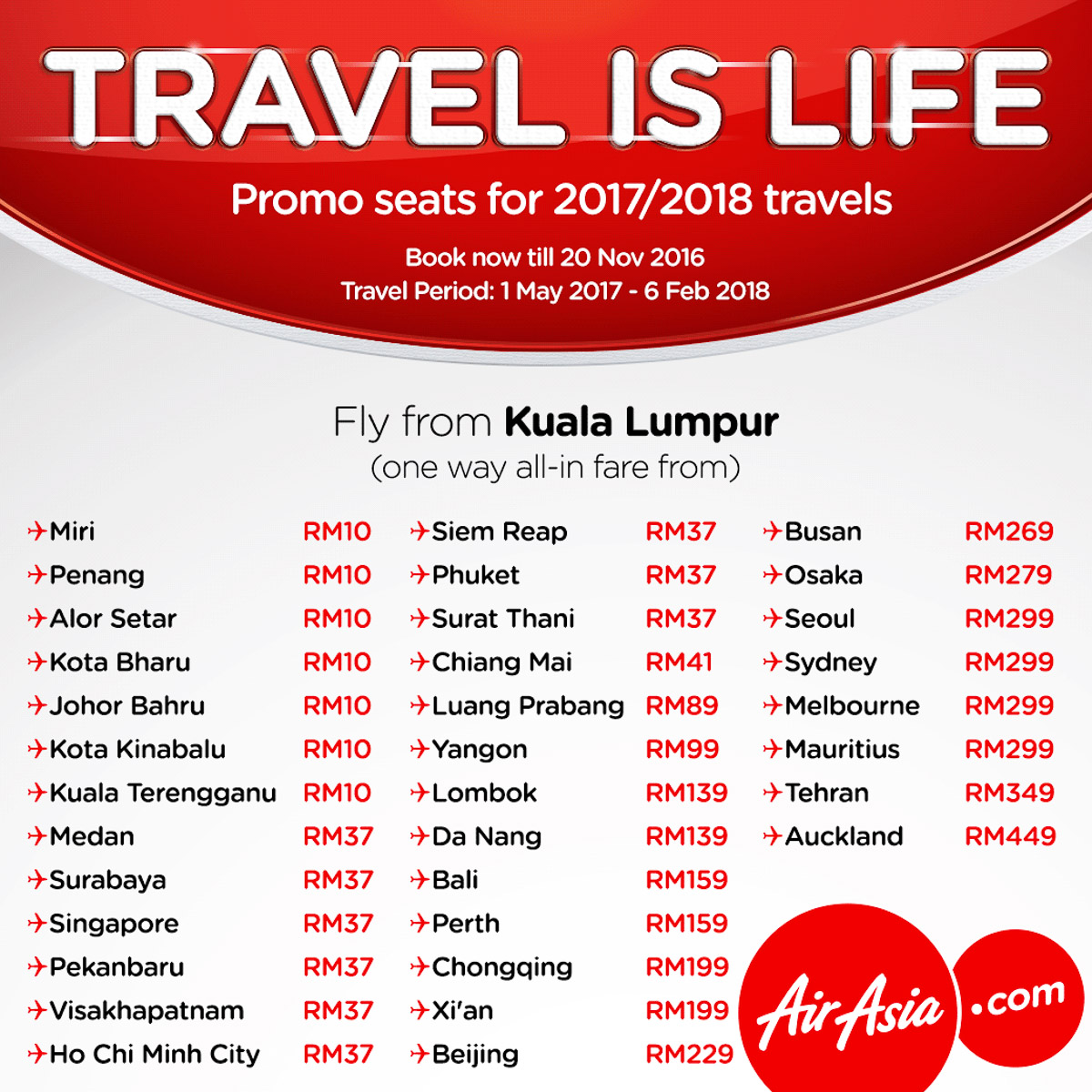 Tickets are on sale from the AirAsia website and the AirAsia mobile app, until 20th November 2016 (2400h GMT +8), for travel between 1st May 2017 and 6th February 2018. With three million promo seats available, you should be able to find something that suits your budget and taste, especially if you are able to travel during a non-school holiday or festival period.
AirAsia X passengers also have some good offers available, with all-in, one-way Premium Flatbed seats to Chongqing, Chengdu, Gold Coast, Perth and Sapporo available from MYR 699.
International passengers can also make good use of AirAsia's 'buy before you fly' duty-free shopping by booking purchases on bigdutyfree, with the items delivered straight to your seat after take-off.
* One-way, all-in fares shown include taxes and fees. Terms and conditions apply.