Hot on the heels of the announcement of two new routes, to Tehran from 21st June 2016 and Mauritius in October, AirAsia X has taken delivery of two new Airbus A330-300 aircraft to cover their expanded network.
With this fleet expansion, which brings the Group wide total of A330-300 aircraft to 31, these are the last A330-300 to be delivered before the carrier takes delivery of their first A330-900neo, expected in 2018. The current average age of their 100% Airbus A330-300 fleet is just under 41/2 years.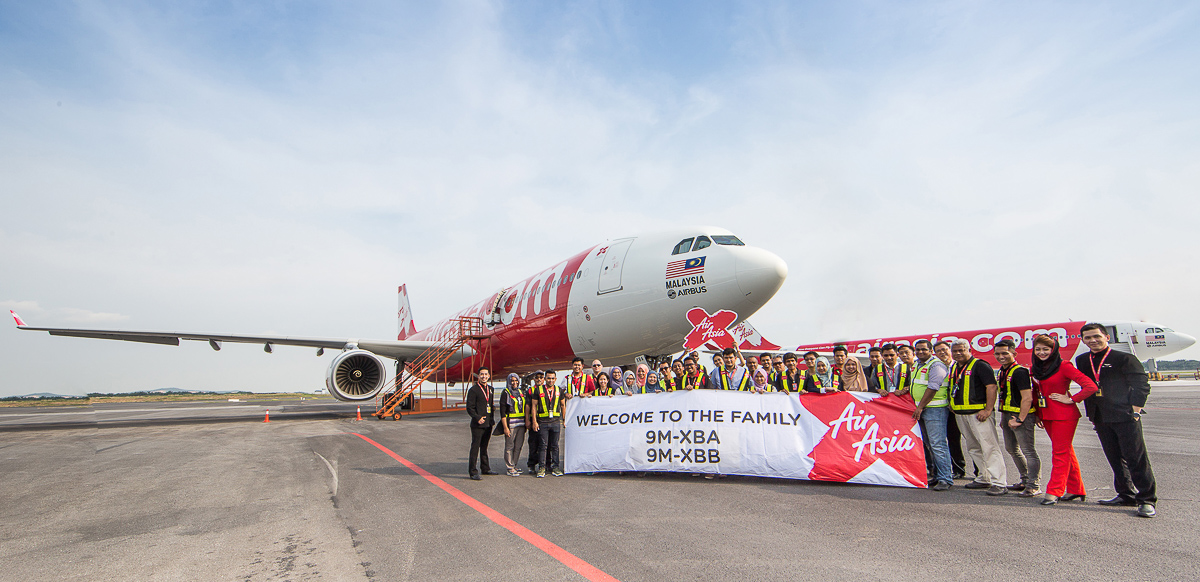 The two aircraft, registration numbers 9M-XBA and 9M-XBB flew in to Kuala Lumpur International Airport 2 (klia2) from the Airbus facility in Toulouse, France to Kuala Lumpur on 14th and 28th May 2016 and will begin operating commercial flights for the airline almost immediately.
…. These aircraft are the final two we will receive until our next delivery of the Airbus A330-900neo in 2018. We are very happy to have these two aircraft as part of the AirAsia X Berhad family as it gives us the right capacity to introduce more frequencies and connectivity into our route network. Benyamin Ismail, AirAsia X Berhad's CEO