AirAsia's Group CEO Tony Fernandes celebrated his staff during the official opening on the airline's corporate headquarters, RedQ, on 1st March 2018. More than 2,000 Allstars (AirAsia employees) attended the event at RedQ and via live telecast at the airline's Penang, Johor, Kuching and Kota Kinabalu hubs. Speaking to the Allstars and invited guests, the CEO introduced about 20 Allstars who have stood out in the way they've grown with AirAsia.
The people at RedQ
Those introduced with sometimes cheeky anecdotes included
Pilots

three women (women make up more than 5% of AirAsia's pilot numbers), all with diverse backgrounds

a dad and daughter team
A first officer who started in AirAsia as a dispatch boy (Read a little about him here)
A cabin crew who dreamed of being a pilot

Aircraft engineers
and even a lady CEO, Aireen Omar, recently promoted as AirAsia's Deputy Group CEO
We managed to have a quick chat with AirAsia's Director of Flight Operations, Captain Dato' Fareh Ishraf after the speeches. He started is career as cabin crew in another airline, but wanted to fly the planes. After training and gaining experience, he was one of AirAsia's early pilots, flying their two first aircraft B737-300. After a stint at Qatar Airways flying Airbus aircraft, he returned to AirAsia in 2009 and  now oversees group pilot recruitment. 
AirAsia's journey
AirAsia started its journey in 2001, flying two B 737 aircraft out of Subang Airport  near Kuala Lumpur. After signing a deal with Airbus, they now have a mix of over 200 A320 and A330 aircraft, set to rise to over 500. After a move to the LCCT (Low Cost Carrier Terminal) in Sepang, further growth demanded a move to their current base in klia2. The airline is now the third largest in Asia, behind three Chinese airlines.
AirAsia and AirAsia X staff moved in to RedQ in November 2016. The building has an industrial, functional feel to it, but at the same time, it is efficient and staff are able to mix and mingle freely, there are few walls and even the 'bosses' are easily accessible. Staff we have spoken to on our visits have all given their 'home' the thumbs up.
Among the facilities available to staff at RedQ are
 a Lil Star Child Care centre,

physiotherapy centre,

Allstars clinic,

a gym with personal trainer

sleeping pods,

cafeteria,

T&Co coffee bar,

a salad bar

and a three-storey spiral slide.
We couldn't find out if anyone actually used the slide!
….. AirAsia is a people company. We always put our employees first. RedQ was designed with our Allstars happiness and health in mind. You're only as good as your people, and we wanted to create an office that was transparent, meritocratic and digital, one that embraces innovation as well as multiculturalism, so our staff have the opportunity to reach their fullest potential and be the best versions of themselves. Tony Fernandes, AirAsia Group CEO and AirAsia X Co-Group CEO
Malaysia's Prime Minister Najib Razak officially opened the facility and enjoyed a tour of the building.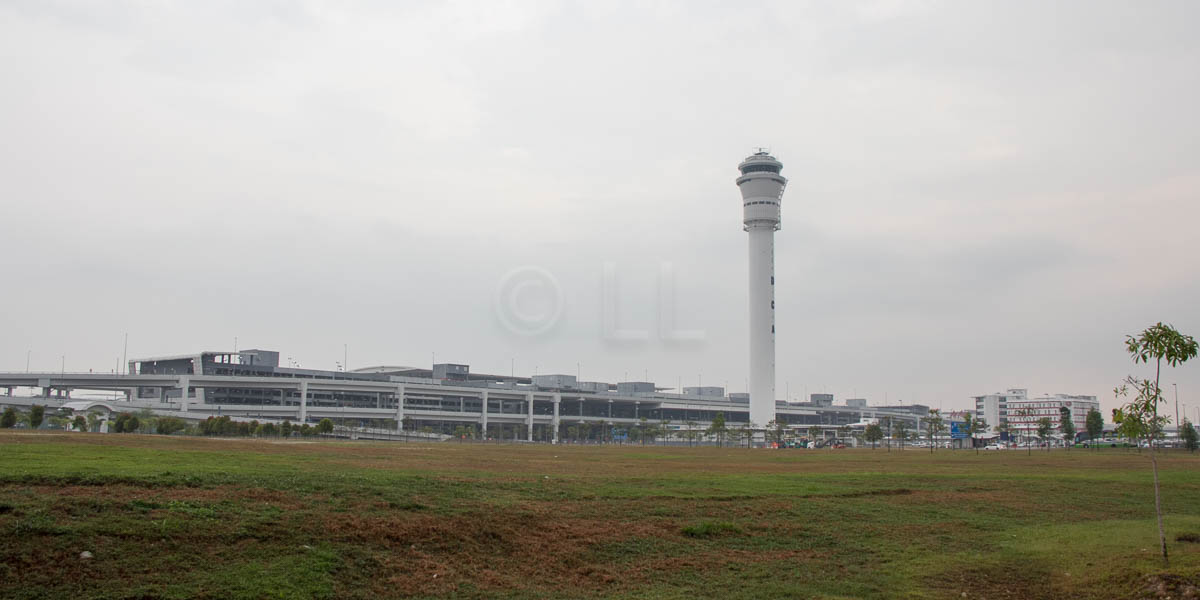 images © LL