AirAsia's first Airbus A320neo flew into Kuala Lumpur on the afternoon 15th September 2016 and was towed into a hanger to a noisy welcome from Malaysian welcome of the pounding sound of kompang and large drums. With the Registration number of 9M-NEO (of course!), the aircraft will go into service with Malaysian AirAsia, operating on regional routes out of Kuala Lumpur.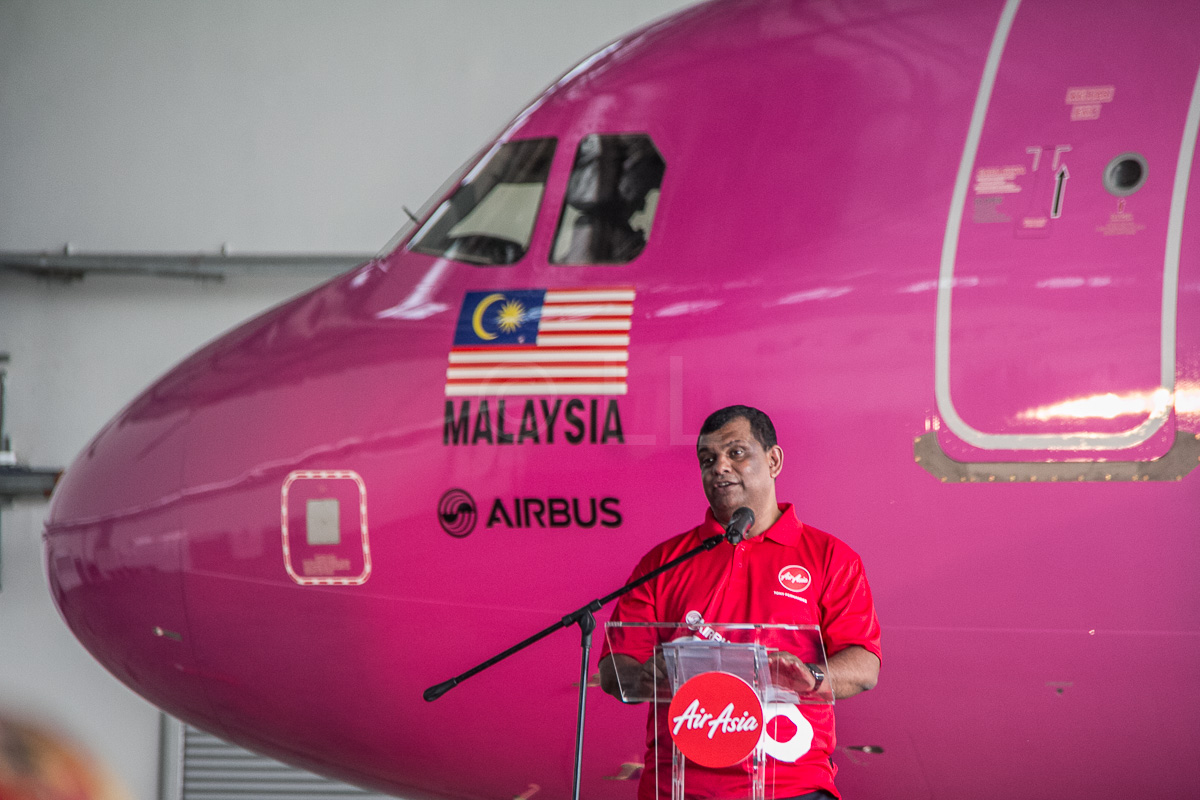 In welcoming the newest addition to the AirAsia stable, Group CEO Tony Fernandes departed from this prepared to make specific references to a number of things clearly dear to his heart. He spoke at some length about his first meeting with Airbus where he cheekily discussed with them how he planned to buy five hundred of their planes, while signing for an initial twenty. AirAsia has grown from flying two aircraft, fifteen years ago, with today's delivery of the group's 172nd aircraft to be received from a total of 575 aircraft in its order book. Four hundred and four of these are from the A320neo Family, following the airline's latest firm order for 100 A321neo aircraft placed at the recent Farnborough Airshow.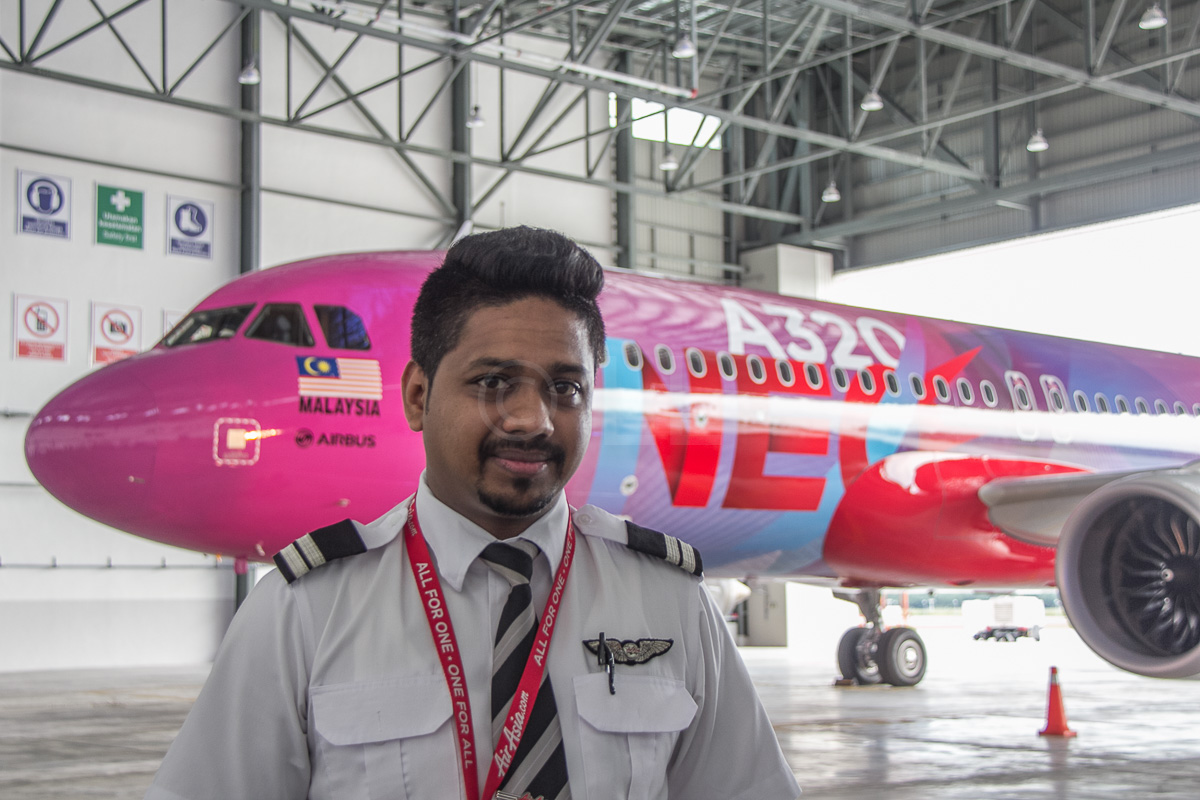 The Group CEO also paid tribute to his staff, in particular those involved in the purchasing of the aircraft and he introduced First Officer T.Kugan, who shared the shepherding of the new aircraft into the hanger. Kugan joined AirAsia as a dispatch boy with ambition to become a pilot. He worked hard and managed to get himself into the programme and is today sitting right in front. Listen out for him if you're on board.
AirAsia's first Airbus A320neo
The A320neo is the first CFM International LEAP-1A powered A320neo in South East Asia and the second worldwide and comes equipped with a Space Flex Cabin designed for optimal passenger comfort and efficiency. The aircraft is configured with 186 seats.
The Airbus A320neo aircraft is powered by CFM International LEAP-1A engines and will deliver fuel savings of up to 15 percent and an additional range of 500 nautical miles. This is expected to translate into significant savings which should flow on lower passengers fares. The environment should hopefully benefit as well, from the reduction of about 3,600 tonnes of CO2 per aircraft per year in addition to the double-digit reduction in NOx emissions and reduced engine noise.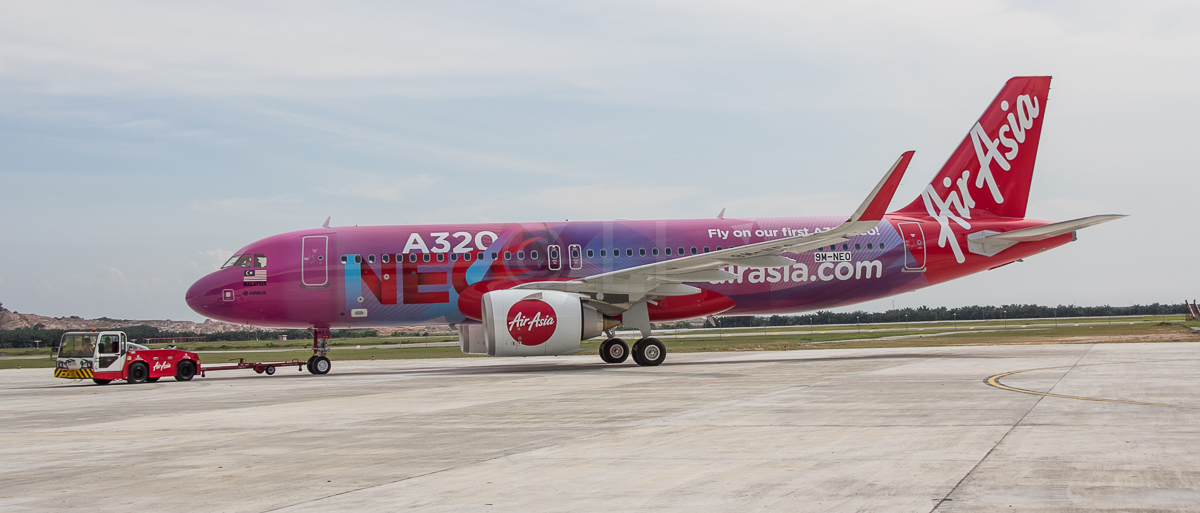 images © LL