AirAsia celebrates their eighth consecutive year as Skytrax' World Best Low-Cost Carrier with special promo fares starting from MYR8. Of course, for that price, don't hope to have your taxes and other fees and add-ons included, but it's still a low start point and there are plenty of destinations available if you're able to plan ahead.
Tickets are on sale until 24th July 2016 (midnight, GMT +8) for travel between 4th January 2017 and 21st August 2017.
From the base point of MYR 8, take your pick of various AirAsia destinations including Hong Kong, Singapore, Phuket, Krabi, Siem Reap, Phnom Penh, Pekanbaru, Ho Chi Minh City.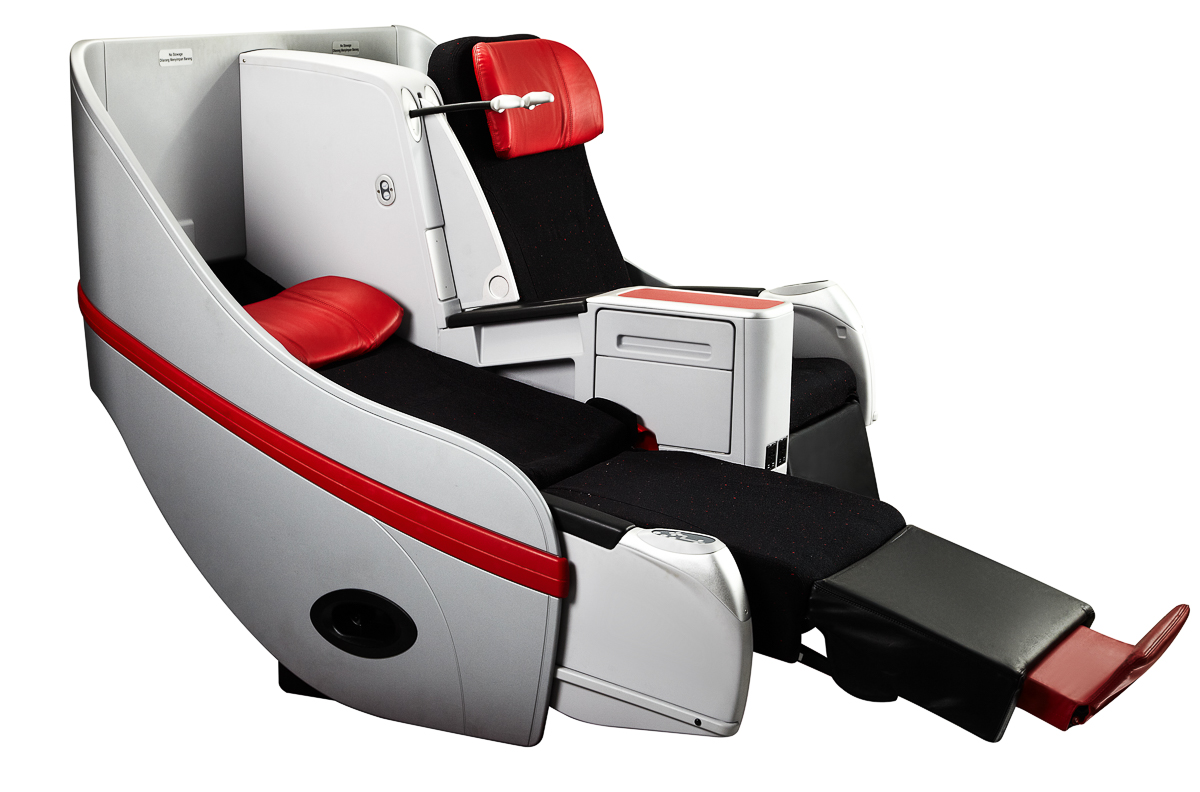 If you want to travel further, you can pick up tickets to AirAsia X destinations like Shanghai, Perth, Auckland, Tehran or Mauritius, starting from a base fare of MYR 198.
If you'd like to have a little extra comfort up the pointy end, you can fly in the 'World's Best Low-Cost Premium Cabin' and sleep on the 'World's Best Low-Cost Premium Seat' for an extra payment of MYR 718 which comes with a generous baggage allowance, food and a pillow & duvet.  
The flatbed seats have standard business class specifications of 20" width, 60" pitch and stretch out to 77" in full recline position.
…. Winning these awards for four consecutive years shows low cost doesn't have to mean low quality. We hope our special base and Premium Flatbed fares will allow more people to fly in comfort and experience just what a fantastic product we have as they visit our long-haul destinations. AirAsia X Group CEO Datuk Kamarudin Meranun
Eligible Flights
Flights eligible for these fares are those AirAsia flights operated by AirAsia Malaysia (flight code AK), AirAsia Thailand (FD), AirAsia Indonesia (QZ), AirAsia Philippines (Z2) and AirAsia India (I5), as well as AirAsia X flights on Malaysia AirAsia X (D7) and Thai AirAsia X (XJ).
In addition, passengers flying on AirAsia Malaysia (AK) have an opportunity to earn eight times the BIG Points for their pre-booked baggage, meals, seat selection, insurance purchase and BIG Duty Free.
….Being named Skytrax World's Best Low-Cost Airline for the eighth year running is very special to me and everyone at AirAsia. No other airline has won a World's Best award this many times in a row. It truly is an amazing achievement and we want to thank our guests who voted for us with low fares starting from just RM8. We promise to continue to work hard to give our guests the time of their lives, and we hope they will share their favourite travel moments with us on social media using the hashtag #travelgr8 as we celebrate this win together. AirAsia Group CEO Tony Fernandes