Air Asia has launched its 'Asia On Sale' promotion this week offering network-wide sale fares for selected dates in 2016. Heavy discounts are being applied on all Australian departure points as well as from its hub in Kuala Lumpur.
A quick search has found fares as low as AUD 87.00 (MYR 272) are on offer to China, Korea, Taiwan and Australia. Japan and Nepal also on sale from AUD 104 (MYR 325).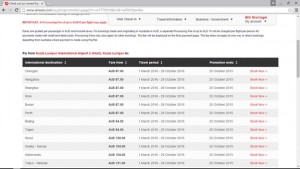 Air Asia is also promoting Business Class fares which offer lie-flat beds and complimentary food and luggage on the same routes with starting prices ranging from AUD 231 (MYR 722) and AUD 415 (MYR 1298).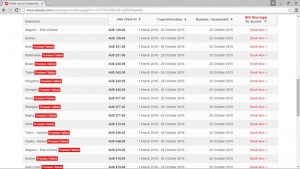 I purchased a fare from Kuala Lumpur to Gold Coast in Business Class for MYR 1211 (AUD 388) for departure in July 2016.
Promotion ends 25th October 2015 see airasia.com for details.