In twenty-three films over the past 53 years, James Bond has set the standard for adventurous global travel, journeying around the world to more than 92 eye-popping destinations.
Now Number 24 is due out, with 'Spectre', the latest instalment of the series, due to hit Australian cinemas on 21st November or, if you're lucky, advance screenings start next week.
The travel experts at Cheapflights.com.au have worked up a shortlist of 10 of Bond's most famous locations. If you've long been a Bond fan, you've probably wanted to go there already so here's your chance. So here's the ultimate travel inspiration list for Aussies wanting to channel their inner Bond on their next international getaway.
Your 007 Guide to the World
The first 007 was played by the legendary Sean Connery, who got to some pretty impressive locations.
He really set the standard very high and many consider him the 'Best Bond'. He starred in six of the series returning for the last one after the single George Lazenby appearance.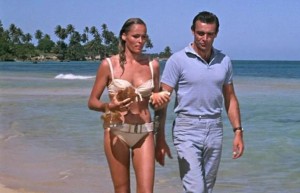 In the very first Bond film Dr No in 1962, they shot this scene in Ocho Rios, Jamaica.
After sneaking on to Crab Key (Dr No's mysterious island), Bond comes across Honey Ryder (Ursula Andress), emerging from the sea in a bikini. One of the  most famous Bond scenes of all time, the beach setting was actually within the private estate of a true Bond fan. You probably can't resurrect this scene for that reason, but Ocho Rios is a port of call for many cruise lines and boasts some of the most luxurious resorts in the Caribbean.   Image Credit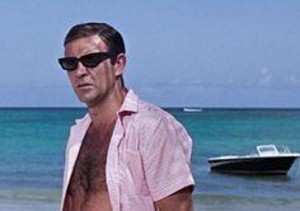 In 1965, he found himself in Paradise Island and Nassau, Bahamas for the filming of Thunderball, where they shot this memorable scene.
In pursuit of Spectre agent, Emilio Largo, Bond finds himself on Paradise Island in the Bahamas. This epic location becomes the backdrop for a game of poker and a thrilling underwater battle between Bond and Largo's men. Today, visitors can still enjoy hours of sunny lounging by the beach on Paradise Island, well known for its crystal clear waters. In the evening, channel your inner Bond as you spend the evening in the casino.   Image Credit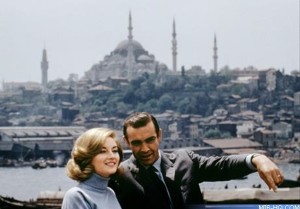 Connery found himself in Istanbul, Turkey for the shooting of From Russia With Love a 1963 classic.
In this scene, Bond travels to Istanbul to collect potential defector, Romanova, arriving at the old Yesilköy Airport. In 2015, Istanbul is now a tourist mecca, famed for its bustling atmosphere and marketplaces. Brush up on your haggling skills and grab a bargain at the Grand Bazaar, one of the largest markets in the world.
Hagia Sophia, shown in the photo, is a former Christian patriarchal basilica, later an imperial mosque, and now a museum in Istanbul.   Image Credit
Roger Moore, perhaps the 'smoothest' of the bunch, took over in 1973.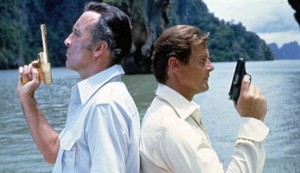 His second Bond appearance was in Man with the Golden Gun, filmed in Ko Tapu,Thailand and released in 1974.
In one dramatic scene, Bond flies over Phang Nga Bay on his way to hitman Scaramanga's island hideaway on Ko Tapu. Bond is challenged  to a duel at gunpoint, and as tension builds, Bond turns and prepares himself to aim. When he goes to fire, he finds Scaramanga has already fled the scene.  In honour of the world exposure given my the movie, the island has been renamed 'James Bond Island' and is one of Thailand's most well known destinations. It can be reached via  a tall boat ride, which will take you to picture-perfect coves and dreamy secluded beaches – an island-lovers paradise.   Image Credit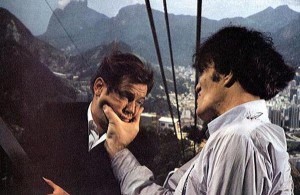 Sugarloaf Mountain, Rio de Janeiro, Brazil featured in Moonraker, released in 1979.
In an action-packed sequence, Roger Moore's Bond battles it out with metal-mouth Jaws atop two cable-cars, strung high above Rio de Janeiro's Guanabara Bay. He then slides down the cable with his beautiful astrophysicist Bond girl, Holly Goodhead (Lois Chiles).
In today's Rio de Janeiro, more than a million tourists visit the 396m high Sugarloaf Mountain every year to enjoy the breath-taking view of one of South America's most stunning cities, including surrounding beaches, mountains and forests.  Image Credit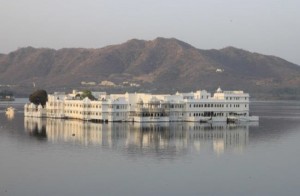 1983 saw Bond in Lake Pichola, Udaipur, India for the filming of  Octopussy.
Imagine this –  Bond, disguised as a crocodile, swims up to the 263 year old white marble floating palace which rises from a rock foundation on its own island in Lake Pichola. He enters Octopussy's lair to find it populated only by attractive women.
You can book to stay in the Taj Lake Palace Hotel, though it's probably more likely to be filled with travellers like you. So just enjoy the luxury, take in the stunning views and intricate décor, and enjoy a visit with truly royal mystique.  Image Credit
Timothy Dalton made a couple of Bond appearances before Pierce Brosnan took over.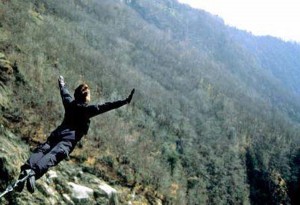 In the first of his four Bond films, Pierce Brosnan made a spectacular entrance in the mountains of Ticino, Switzerland which came out in 1995.
The opening scene of Goldeneye saw Bond making a heart stopping leap on a bungee cord from the 220 meter high wall of Contra Dam.  This 'Bond 'I want to do it too' location is still accessible.
If you're feeling brave you too can take the leap of faith. The 007 jumping station is in the middle of the dam wall and is the world's highest stationary bungee station.
Image Credit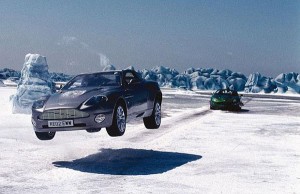 Now here's a really cool location, perhaps even a bit chilly! Jökulsárlón, Iceland  was the location of a memorable chase in Die Another Day released in 2002.
In this big moment of the movie, Bond enters a wild chase with henchman Zao on glacial Lake Jökulsárlón. You'd have to be a real iceman to manage that.  Even if you can't go skidding around on the lake ala Bond, you can still book a night's stay in The Ice Hotel where the walls, floors and ceilings of the hotel are the canvases of designers from all creative disciplines. The artists and art work vary from year to year, each rendition of the hotel presenting an ephemeral collection.
Image Credit
Daniel Craig took on the role in 2006. Spectre will be his fourth appearance as James Bond.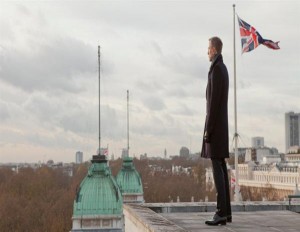 In the 2012 movie Skyfall, one of the focal points of the movie was filmed in the 'Home of Bond' in London, England.
After being informed that she will be 'retiring', M returns to the real MI6 HQ, the Secret Intelligence Service building, just in time to see her office dramatically blown up as she crosses Vauxhall Bridge. You'll be pleased to know that the real is still intact and you can visit old Blighty and take a river boat down the Thames, right past the MI6 HQ featured in many of the Bond films.
Image Credit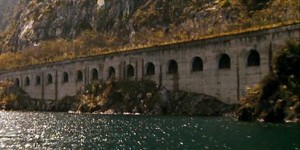 Lake Garda in Italy was the location of the great chase scene in Quantum of Solace, which hit the screens in 2008.
In this scene, Mr White chases James Bond's Aston Martin DB5 in an Alfa Romeo 159 along a mountain-hugging road by the shore of Lake Gard, right into an MI6 lair. These days you may prefer to take a dip in the clean, clear and fresh water and spend the afternoon or following days exploring each of the beaches and towns which dot the lake's edges.  Image Credit
Or perhaps you'd like these destinations which enjoyed multiple visits by the various Bonds….
These three destinations were clearly favourites with James Bond as they are the places he visited most. Or did he just have to go there because they were the favourite places of the bad guys?

has found some great deals out of Australia, including Sydney to Venice for AU$1,416, Miami for AU$1,390 and  Hong Kong AU$637.
Regardless of which country you are in now, find your fares at Cheapflights. Choose your destination and dates and they'll find the deals for you from a variety of airlines.