Do you travel a lot, maybe for work, but would really like to get some free flights for fun.
Or would you really like to be able to join those enjoying the relaxing wait with good food, good coffee and a nice glass of wine before you fly off, for free? For life?
Just signing up for a basic airline loyalty card doesn't get you into the lounge facilities for most airlines, but Virgin Australia is offering five lucky holders of their Velocity Frequent Flyer membership a Lifetime Lounge Membership.
What do I have to do?
Sign up on their website and register your membership number before 11:59 pm on the 8th January 2016.
But I'm already a member….
No problem, just follow the link above and fill in your number and you're in with a chance.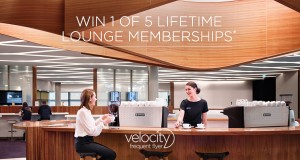 image credits Virgin Australia