Summer is on the way in the Northern hemisphere, which means it's the travel season in Europe. Inspired by recent royal (or semi-royal) events like Pippa Middleton's wedding, our friends at Cheapflights have sought out the holiday destinations that receive royal favour. Here's the list that they've shared with us:
Aberdeenshire, Scotland
The Queen loves to spend her summers at Balmoral Castle (pictured above), which has been the Scottish home of the Royal Family since 1852. Nestled in the lush Cairngorms National Park, the estate is surrounded by a spectacular forest, roaring rivers and snow-capped mountains. The area has 300 castles to explore and is a haven for culinary connoisseurs too, being home to several award-winning whiskey distilleries and world-famous Angus cattle.
Verbier, Switzerland
This alpine village is a favourite destination for Prince Harry, and earlier this year, the cheeky royal swept his girlfriend, Meghan Markhle, to the winter wonderland for a romantic getaway. It offers some of the best skiing in the world and when it comes to accommodation, you can choose between five star hotels or a sumptuous chalet. And don't forget to dress to impress as not only is Verbier a holiday hotspot for the prince, it's also favourite for celebs like Leonardo DiCaprio, Bono and the Beckhams.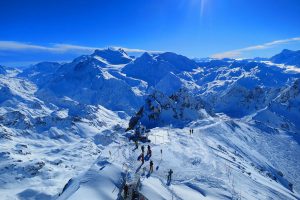 Seychelles, Africa
If your idea of the perfect holiday is relaxing on pristine beaches with crystal clear water, Prince William and the Duchess of Cambridge Kate's honeymoon destination should be on your wish list. The Seychelles, an archipelago of more than 150 islands off East Africa, is a tropical paradise, offering a range of super secluded five star-accommodation. While the couple reportedly paid almost $7,000 per night for their retreat, there are affordable options too.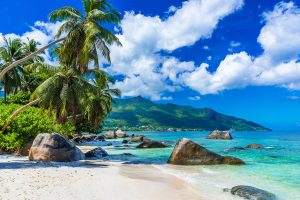 Llandeilo, Wales
Prince Charles and Camilla often spend time in Wales, renowned for its rugged coastline, beautiful scenery and Celtic culture. The couple like to stay at the Llwynywermod estate, which can occasionally be rented when the royals are not visiting – so if you're lucky, you really can live like royalty. This Welsh village's busy market is also worth exploring when you're not enjoying the serenity of the beautiful countryside.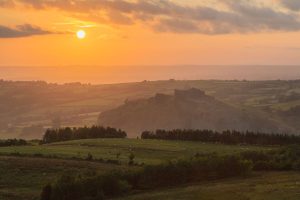 Visit Cheapflights to score deals to these destinations:
[table style="table-condensed"]
| | |
| --- | --- |
| Flights to | From |
| Glasgow, Scotland | AUD 1,274 |
| Zurich, Switzerland | AUD 1,032 |
| Victoria, Seychelles | AUD 1,526 |
| Cardiff, Wales | AUD 1,346 |
[/table]