We recently stayed at the Sama-Sama Airport Hotel as part of their Covid-19 Staycation programme. The hotel is directly connected with Kuala Lumpur International airport, so the visit was very much focused on this relationship. There were two organised Staycation activities, starting with a trip to the Airport Fire and Rescue Service the afternoon after we checked-in.
The second activity, the following morning, was a cake decorating session with Pastry chef Ahmad Tarmizi Pazim. The children, gathered in their family pairs in the ballroom foyer at 10am and were assigned their prepared tables. After Chef Tarmizi demonstrating the process, the kids kitted up in their aprons and chef's hats and let loose. They were provided with a chocolate cake, ready on a turntable with dishes of butter cream and planned their mission.
Jars of chocolate rocks, Oreos, marshmallows and all the other sugar rush items needed were at hand. As expected, some pairs planned carefully and produced neat and tastefully decorated results. Some went for 'all or nothing', with cakes loaded and colourful in 'messy rainbow' themes. At the end of the session, certificates were presented, all the kids had an ice cream and the cakes were packed to take home. See our video at the bottom which includes the evidence.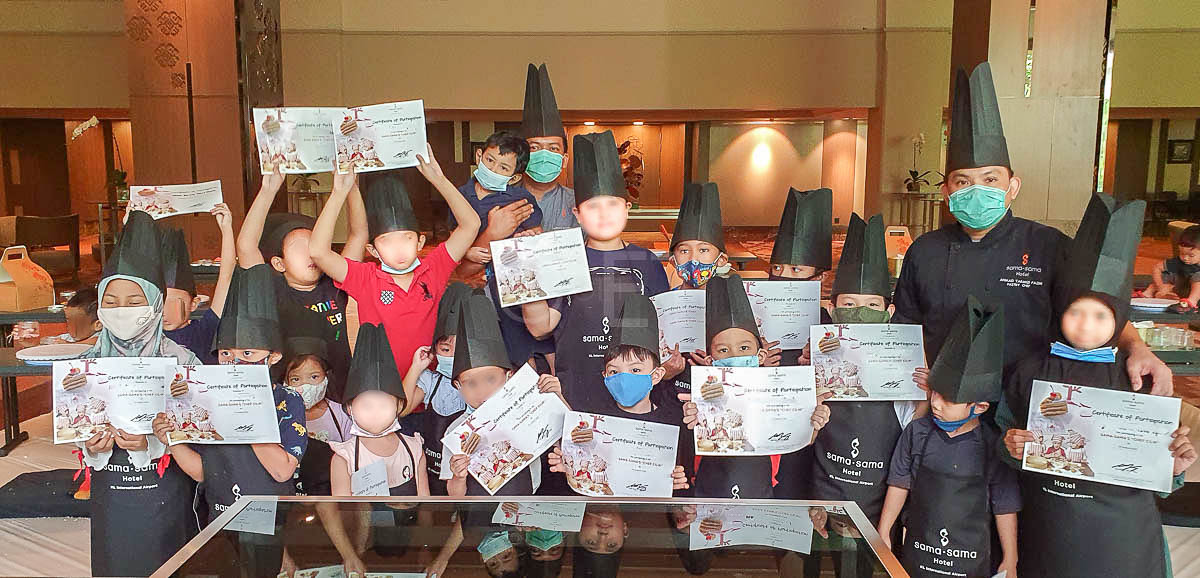 ---
Sama-Sama Airport Hotel
Location
Sama-Sama Hotels, KL International Airport
Jalan CTA 4B, 64000 KLIA, Sepang
Selangor Darul Ehsan, Malaysia
Phone: +603 8787 3333
Website: www.samasamahotels.com
Facebook: @SamaSamaHotels
---
How to book a Staycation
The Sama-Sama Airport Hotel Staycation offered an overnight stay for a family of four, inclusive of breakfast, Fire service visit and cake decorating for MYR360, with 50% discount in their restaurant. Following the good response to this first ever initiative, three more weekends will be made available until the end of 2020.
UPDATE: The staycation experiences for the weekend of 26th & 27th September were also snapped up very quickly, but dates will be available soon for October and November, if you want to get your name on the waiting list.
Covid-19 related travel restrictions and the resultant low flight numbers made it possible to visit the Airport Fire and Rescue Service. During normal times they are far too busy to entertain visitors as they must be ready 24/7 for emergencies.
We were also given special access to the KLIA Crazy Sale, on from 28th – 31st August in the Stage area of the Departure Hall, Level 5.
Contact: Shirley Hoo
Director of Marketing Communication
Phone: +603 8778 2326 | M : +016 223 4848
Email:  [email protected]
---
Hotel Overview
Sama-Sama Airport Hotel is connected directly to Kuala Lumpur International Airport by a walkway from KLIA Carpark C entrance on Level 2. If you prefer not to walk, there is an electric buggy service which can be summoned using the button near the travellator entrance to Carpark C.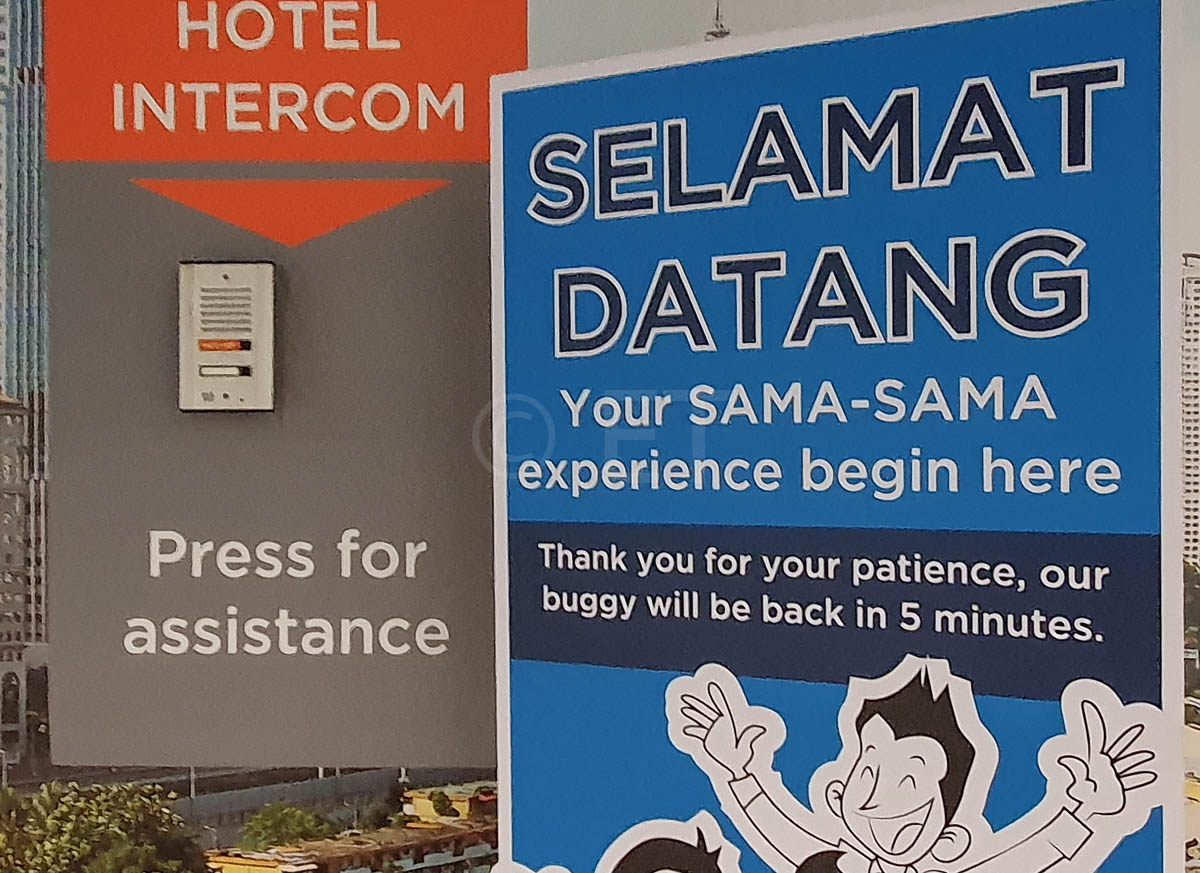 Currently access to the airport from the hotel requires you to 'check-in' using the barcode, or name/phone number and temperature check.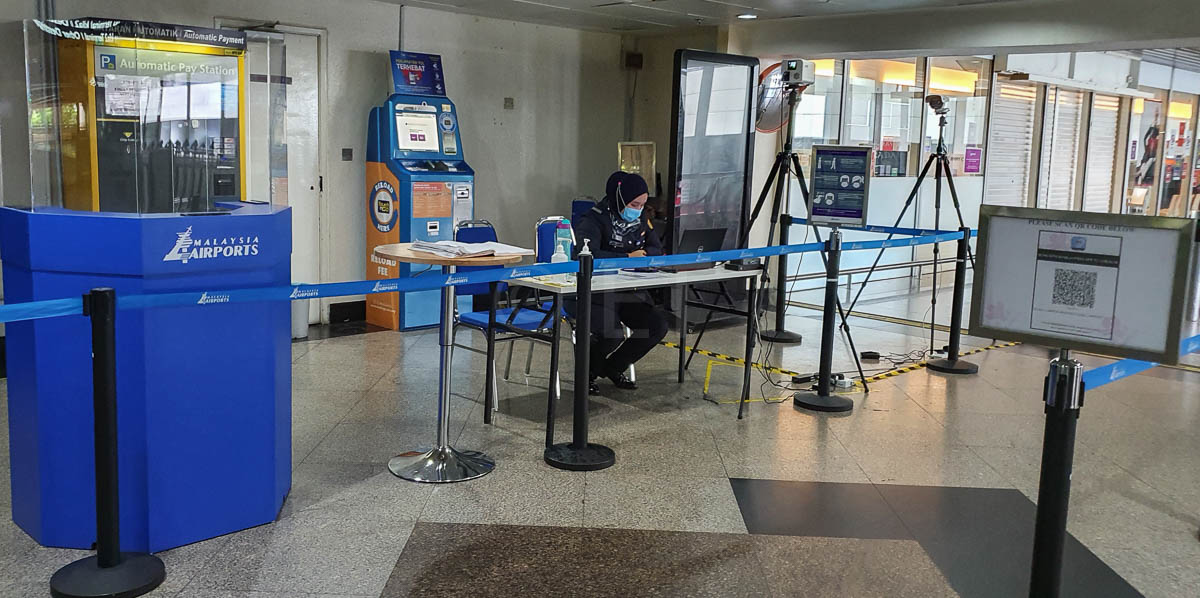 ---
Our Room
Two key cards were provided four room on the Premiere Floor, Level 9. Rooms on both sides of the corridor have a view of either the KLIA runway or across to klia2, with both Control Towers. We were very happy with our beautiful view of klia2, the low cost terminal and even watched a couple of flights landing.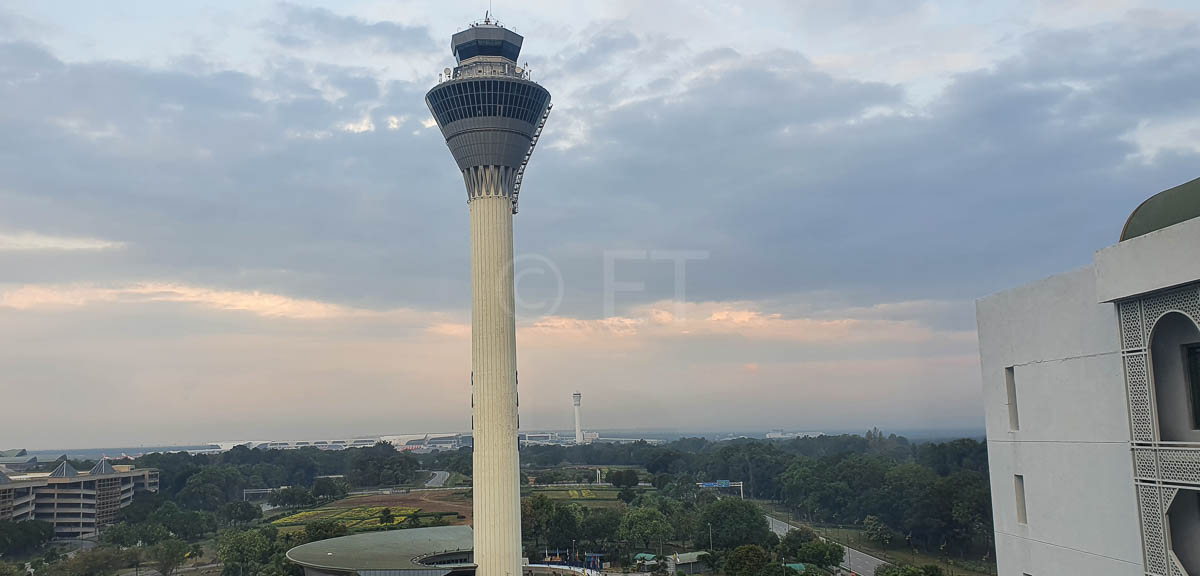 Our room had one king sized bed, enough space for two adults and two children. The bed was very comfortable and the pillows (very important) passed the sleep test well. The air-conditioning control was easy to set to our preferred temperature.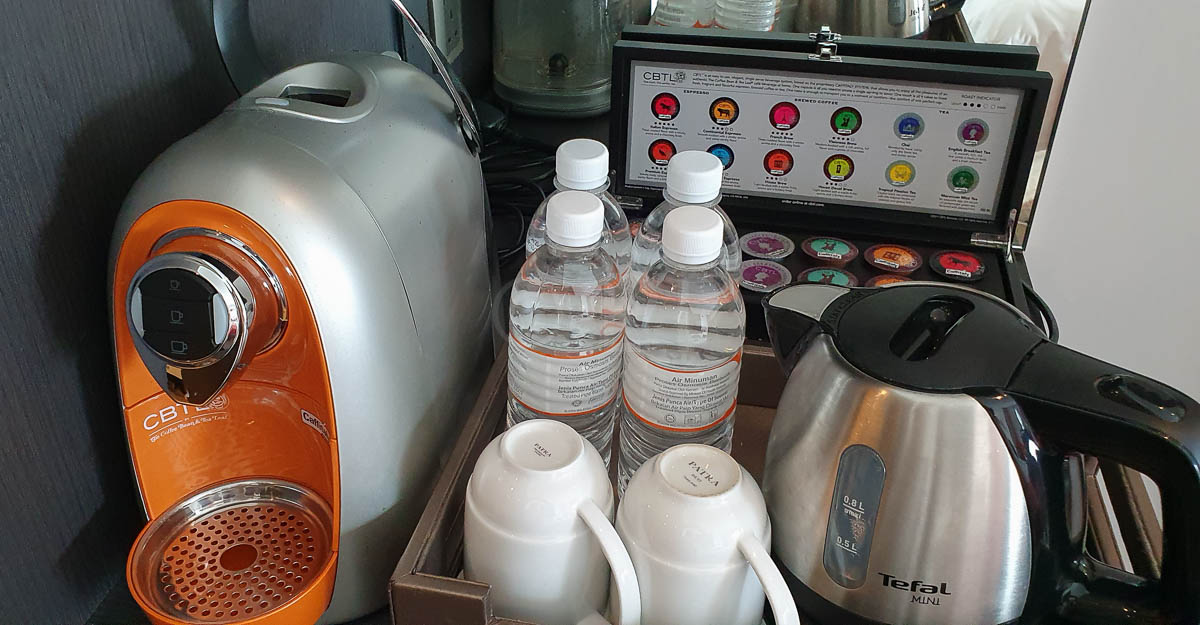 Our complimentary tea and coffee came with tea and coffee capsules, the machine and bottled water. The table in front of the window had a small box of chocolates and fresh fruit.
We had sufficient wall sockets, one either side of the bed and a gang on the desk. This offered multi plugs, LAN and HDMI connections. Free Internet (WiFi) was provided in-room. The speed was consistent throughout our stay, including during the evening.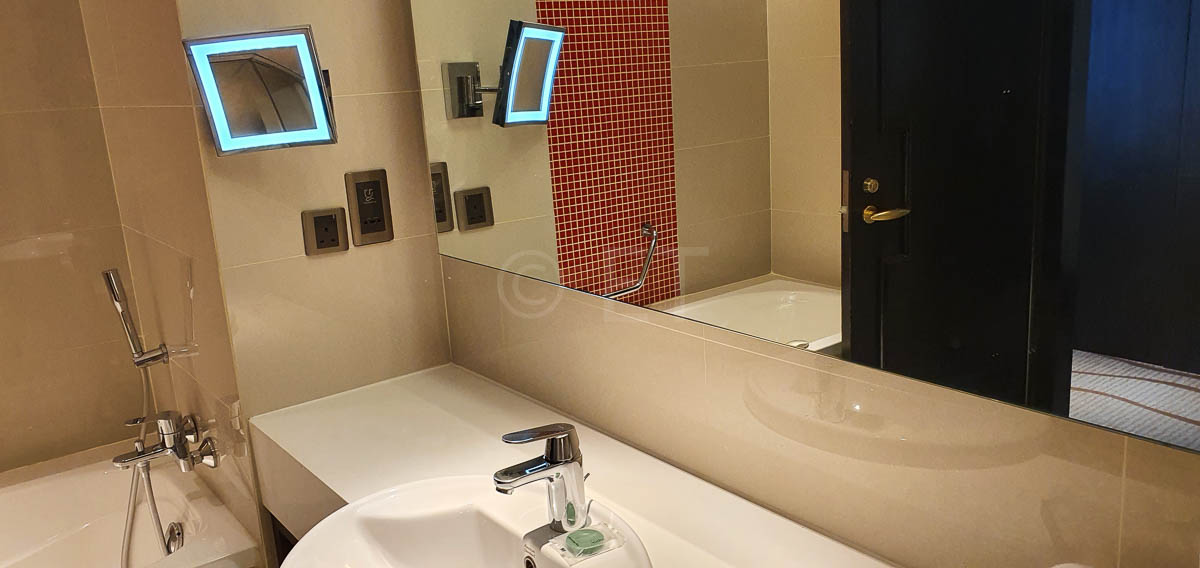 The bathroom, with both tub and shower satisfied all of us, with the boys enjoying their scrub in the tub. Towels were soft and enough toiletries were provided for all. An extra bathmat would be good though, with both bath and shower available. The shower has both a rain shower and a wall unit. The lighted makeup mirror was well received. It's well positioned near the hair dryer and shaver sockets.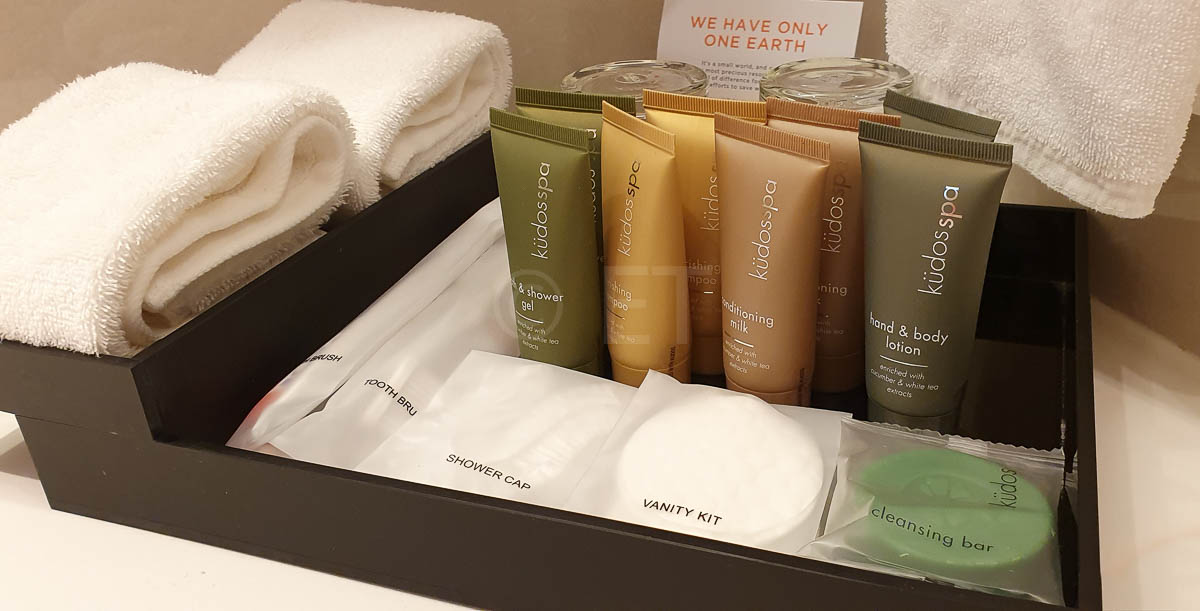 A power socket in the in-wardrobe safe was very useful, the safe was large enough to accommodate a mid sized laptop and other items.
---
Facilities
Sama-Sama Hotel is taking this downtime as an opportunity to renovate public areas of the hotel. The ballroom lobby, where the cake decorating session was held, has just been completed. Work on some of the function rooms and other facilities is still in progress. However, the lobby convenience store and souvenir shops along the corridor to the airport are open and well stocked.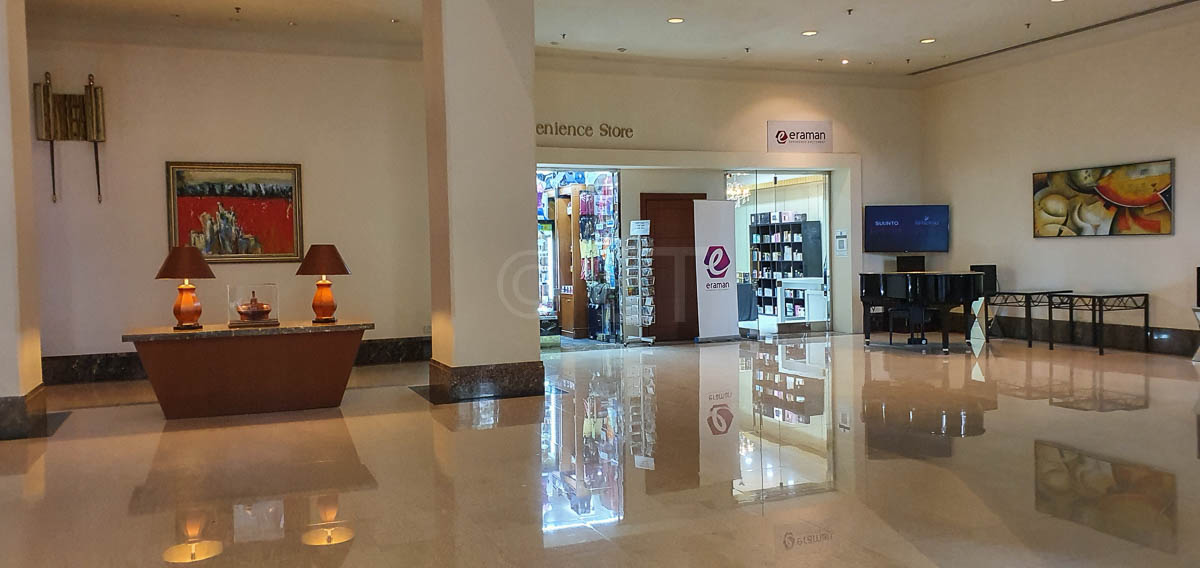 The swimming pool entrance is behind the grand staircase in the Ballroom Lobby. The corridor takes you behind the waterfall and you turn right at the billiard room. The pool is free form and spacious enough for social distancing during Covid-19. There's a small snack bar where you can purchase drinks and collect towels. The tennis court is on the right as you face the swimming pool when entering.
---
Food
As our Staycation package came with a 50% discount on food and non-alcoholic beverages, we took full advantage of the offer to enjoy our dinner in the Travellers Grill Restaurant on Level 2, Lobby Level. The boys shared a pepperoni pizza which they pronounced 'delicious' and the adults chose a 'corn fed chicken dish with cauliflower mash' and 'smoked chicken salad with avocado'. The portions were generous and when we returned for lunch the next day, the chicken salad was a repeat order. The chef was happy to substitute the chips with a bowl of cauliflower mash to accompany the fish ordered. The boys shared a plate of authentic Penang koay teow, which they polished off in short order.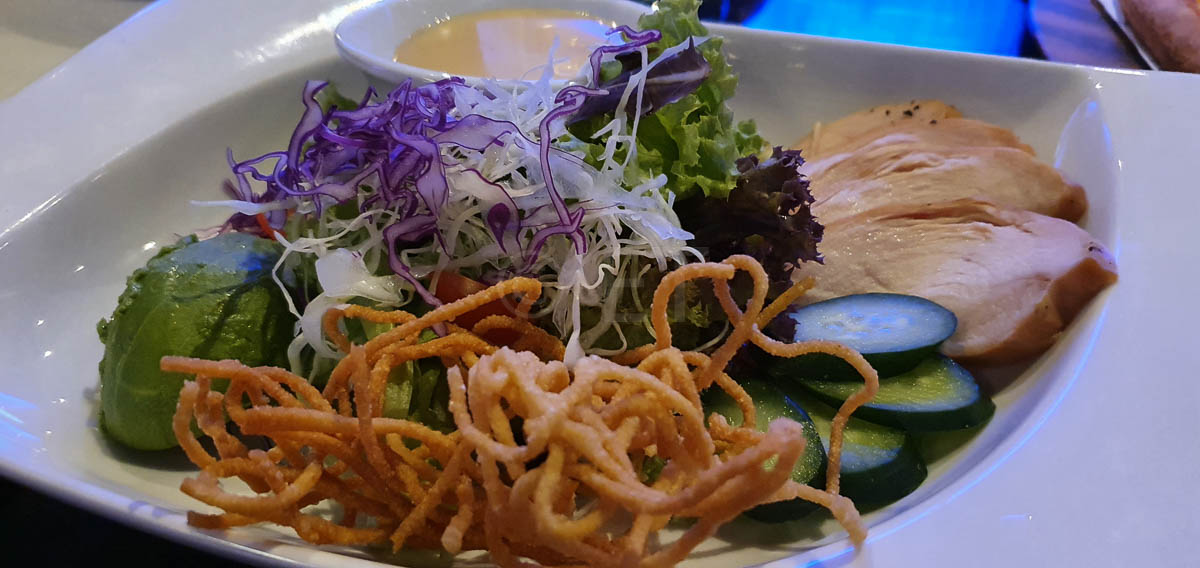 Our dinner was made complete with one of the best banana splits we've ever enjoyed. Three of us happily shared that while one tried a fruit tart from the chiller at the restaurant entrance.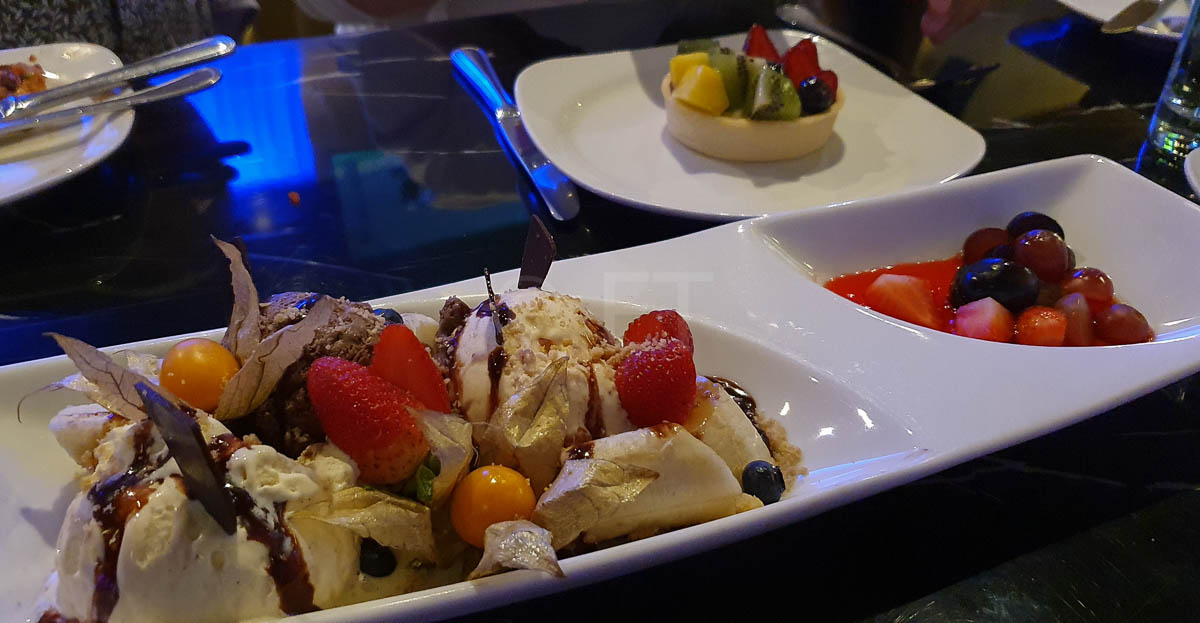 Our Staycation included 'breakfast in bed'. Our preferences were selected when we checked in and we nominated our time as 8am. There is quite an extensive in-room breakfast menu available, and we were actually given a combination of two of the local breakfasts on offer. We had a choice of nasi lemak (coconut rice with hard boiled egg, peanuts, anchovies and sambal) or mamak mee (fried noodles, Indian Muslim style).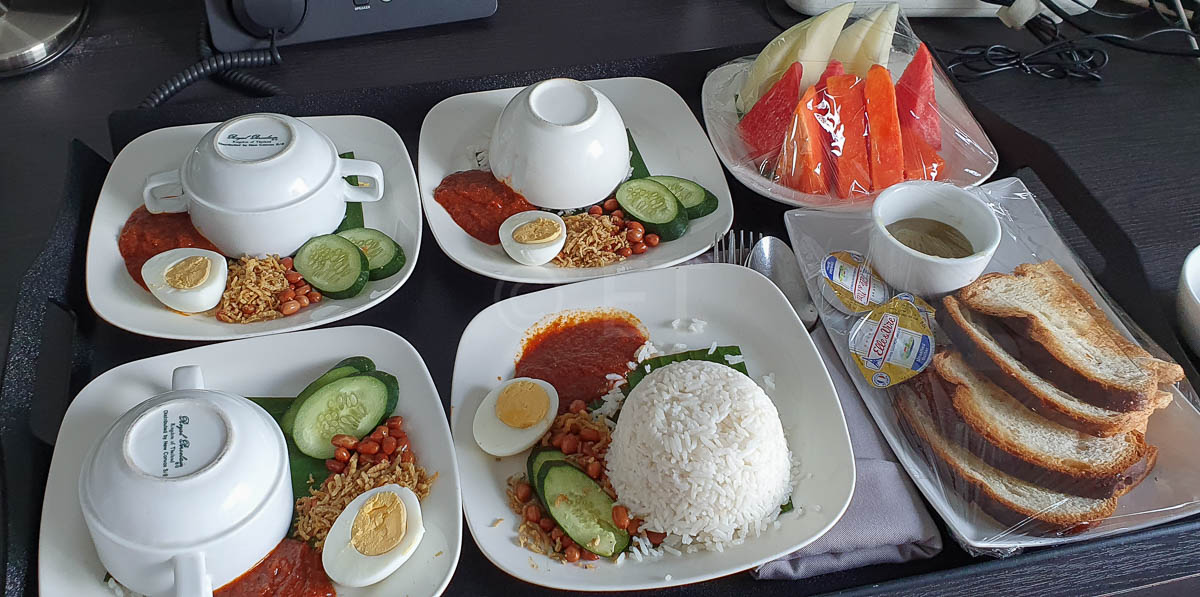 We chose the nasi lemak, a favourite with all Malaysians. It was a generous portion, with a full bowl of rice though this writer found the sambal slightly salty. A plate of cut tropical fruits was a good addition and we enjoyed our plate of another Malaysian favourite – toast, butter and kaya (egg & coconut jam). As our preferred drinks we chose a latte and an americano with two glasses of mango juice for the boys. The coffee was good and came in mugs, covered to keep warm.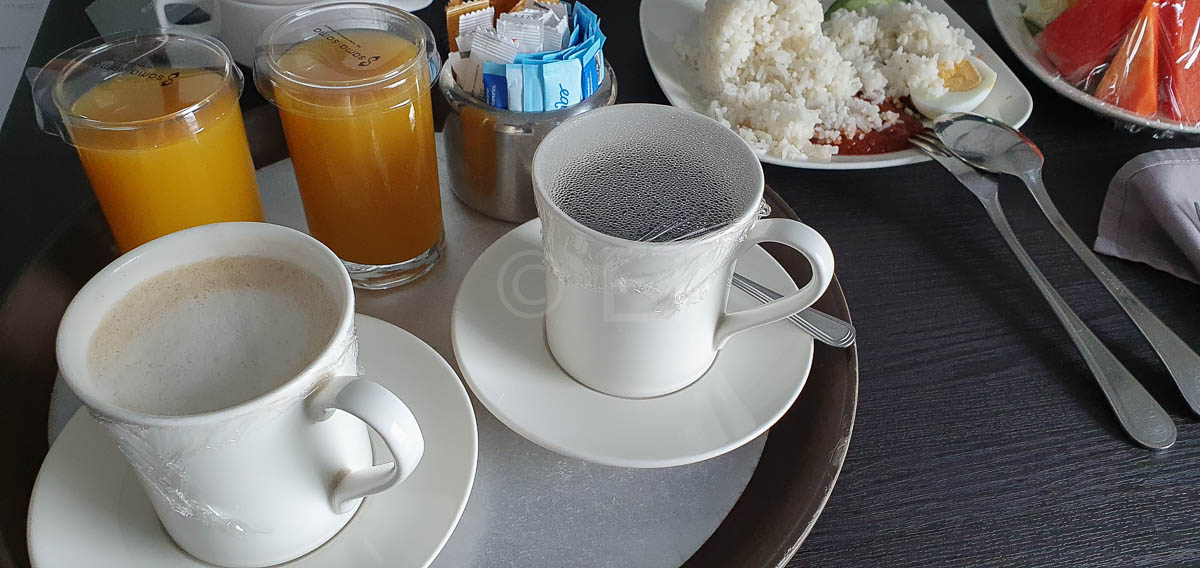 ---
Things to do nearby
Close to the airport there aren't many 'things to do' within walking distance. However, a free shuttle bus ride, or a MYR2 KLIA Ekspres ticket will get you to klia2, which has an attached mall with a wide range of shops on offer. For plane spotters, a short drive in a 'Grab' ride share, or hotel transport will get you to Anjung Spotter at the end of Runway 32 Left. For more information on this and other activities, the hotel has lots of information available.
If you enjoy seafood, a trip to Tanjung Sepat or Sungai Pelek is well worth the effort as they have some great seafood restaurants serving freshly caught fish, prawns and the like.
We can also recommend a day trip to Banghuris Homestay if you have the time, in the rural area just south of KLIA. This can even include a visit to the Mah Meri Orang Asli Kampung in Bukit Bangkong or you can do this as a separate activity.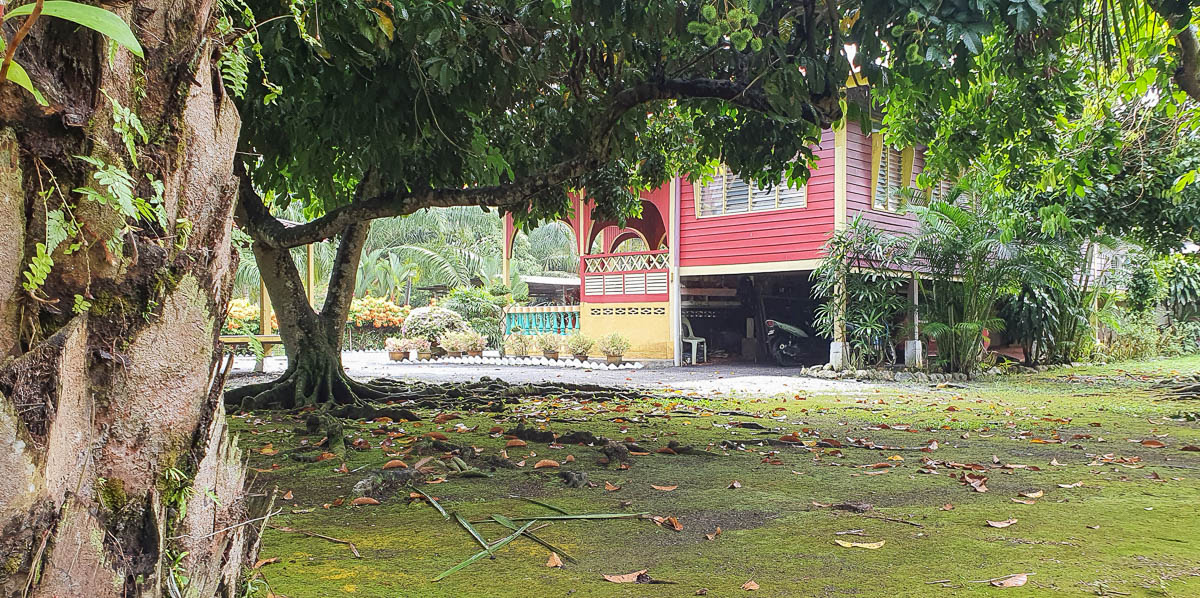 ---
Conclusions
If you have a morning flight or a layover in Kuala Lumpur, Sama-Sama Airport Hotel is definitely a convenient and pleasant place to stay. The hotel is well maintained, the staff are welcoming and helpful and the room was clean, well equipped and comfortable. Definitely well worth considering for overnight or a longer stay.
images ©ET