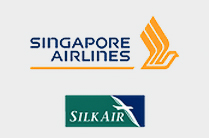 A special SME HighFlyer Programme is now available from Singapore Airlines to help Small and Medium-sized Enterprises (SMEs) get more mileage from company business flights. The new programme will reward both corporates and employees when they fly with Singapore Airlines and SilkAir.
SME HighFlyer Programme details
Both the Company and the employee earn HighFlyer points each time an employee flies with Singapore Airlines or SilkAir.
How to Earn Points:
[lists style="check" color="#1e73be"]
No minimum annual travel spend is required.

Corporates earn five HighFlyer points for every S$1 spent on tickets.

Tickets must be booked through Singapore Airlines' corporate booking platform or an appointed travel agent.
[/lists]
Utilising Points:
[lists style="check" color="#1e73be"]
Businesses have flexibility choosing how and when to utilise HighFlyer points earned.

Points may be used to offset future ticket purchases partially or in full for flights on the Singapore Airlines or SilkAir network.
[/lists]
Managing your points
A self-service web portal is available to:
[lists style="check" color="#1e73be"]
Check HighFlyer points balance
Utilise HighFlyer points
Manage travellers and bookings
Download e-statements
[/lists]
Corporates reaching a stipulated annual spend can choose to transfer to the Singapore Airlines Corporate Travel Programme. This is a corporate programme for large businesses whereby companies enjoy corporate fares and additional benefits.
…. The Singapore Airlines HighFlyer programme highlights Singapore Airlines' commitment to constantly enhance the benefits for our corporate clients and business travellers. Campbell Wilson, Senior Vice President Sales and Marketing
More information about the Singapore Airlines HighFlyer programme is available at singaporeair.com/highflyer.