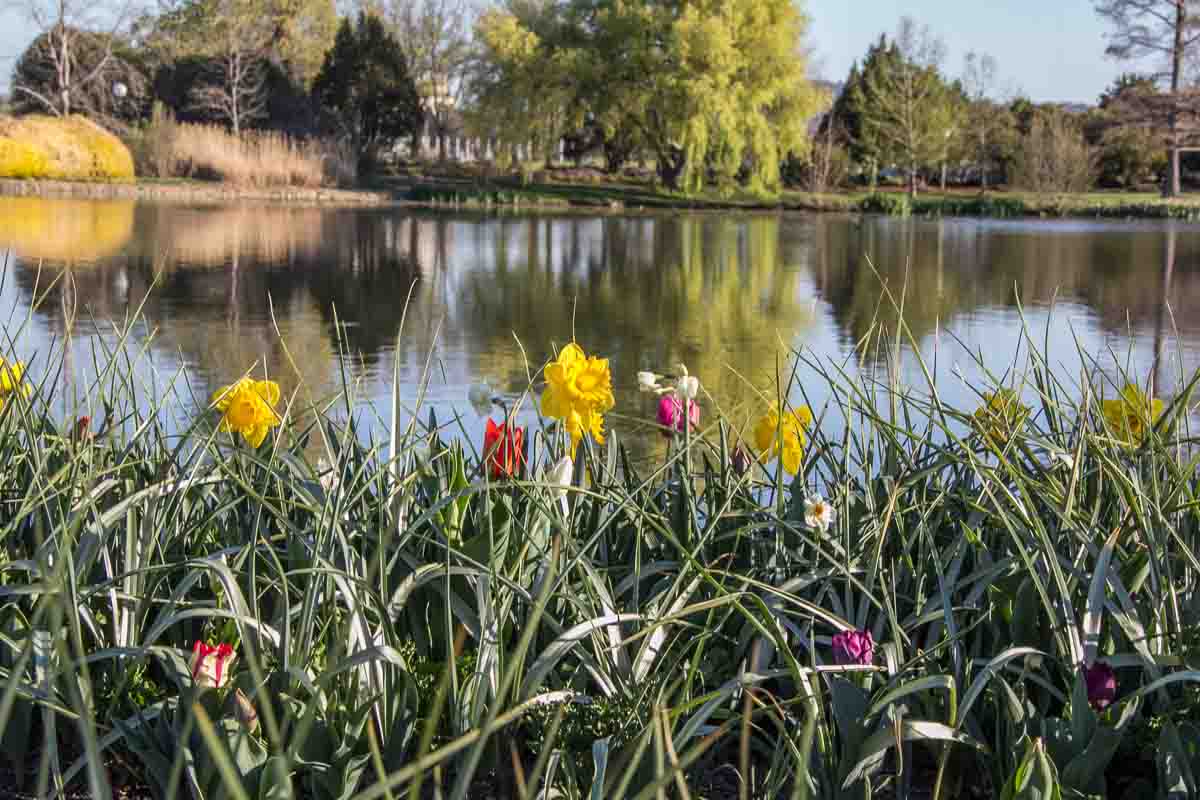 When Singapore Airlines Flight SQ291 landed in Canberra, Australia on Wednesday morning 21st September, the water salute that welcomed the aircraft would surely also have been celebrating the first International flight into Canberra since 2004. The new service, to be known as the Singapore Airlines 'Capital Express', will link Singapore, Canberra and Wellington, New Zealand, four times weekly.
The route will be serviced by Singapore Airlines Boeing 777-212(ER) aircraft, with the honour of flying the inaugural loop going to one of the relatively newer planes in the B777 fleet – 9V-SRP. After a short stopover in Canberra, the aircraft took off for a mid afternoon arrival in Wellington, before returning to Canberra for another short stop and on to Singapore for an early morning arrival on Thursday morning.
The new Singapore Airlines Capital Express service is the first by any airline on both the Singapore – Canberra  and the Canberra – Wellington routes. Singapore Airlines currently flies to Adelaide, Brisbane, Melbourne, Perth and Sydney in Australia, with Cairns and Darwin serviced by the Regional arm SilkAir. Low-cost subsidiary Scoot covers the Gold Coast, Melbourne, Perth and Sydney.
In New Zealand, the addition of the new service to Wellington will add to the current Auckland and Christchurch flights and in both countries, partnerships with Virgin Australia and Air New Zealand provide passengers with handy connections to other domestic and nearby international destinations.
Flight Schedules for Singapore / Canberra / Wellington and return
All times stated are local from 20th September 2016 and will be adjusted when Daylight Savings in Australia and New Zealand begins.
[table style="table-condensed"]
| Flight Number | Routing | Days of Operation | Time of Departure | Time of Arrival |
| --- | --- | --- | --- | --- |
| SQ291 | Singapore-Canberra | Tuesday, Thursday, Saturday, Sunday | 23:00 (11pm) | 08:35+1 (8:35 am, next day) |
| SQ291 | Canberra-Wellington | Monday, Wednesday, Friday, Sunday | 9:50 (9:50 am) | 15:05 (3:05 pm) |
| SQ292 | Wellington-Canberra | Monday, Wednesday, Friday, Sunday | 20:15 (8:15 pm) | 22:05 (10:05 pm) |
| SQ292 | Canberra-Singapore | Monday, Wednesday, Friday, Sunday | 23:30 (11:30 pm) | 05:50+1 (5:50 am next day) |
[/table]
Images © LL