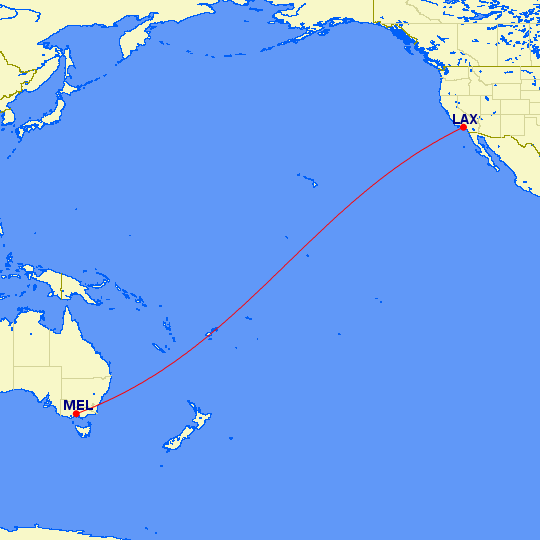 Although a full year away, Qantas is gearing up for the launch of its Boeing 787 Dreamliner flights by announcing a stream of 787 routes. Today's announcement cements Melbourne-Los Angeles as the first international route to be plied by the 787 from December 15, 2017.
It's not a new route for Qantas. This flight will in fact replace a Boeing 747 that currently operates a second flight on most days between the Melbourne and Los Angeles. The daily Airbus A380 service between the two cities will remain unchanged.
Which flight – A380 or 787?
For cabin comfort, the Dreamliner might be the better pick of the two flights in economy. This is thanks to:
improved seat pitch (an extra inch of  knee room, to be precise)
modern amenities built into the seat including lots of pockets and storage
soft mood lighting so your don't annoy your neighbour with bright lights
power for your devices (both USB and AC).
The aircraft itself features larger windows and maintains a lower cabin altitude. This means you'll arrive feeling fresher and less dried-out than you would on older aircraft. Additionally, the aircraft is only configured for 236 passengers, making check-in, boarding and baggage reclaim a calmer experience.
As we get closer to launch there will no doubt be more fanfare around the launch of the 787 on this route. We'll be sure to bring you the latest as the story of the Qantas 787 develops.