Online pre-booking duty free items at the AirAsia BIG Duty Free store can save you money and earn you extra points if you're a BIG member.
If you're travelling internationally on an AirAsia Berhad AK flight during the end of year travel season, you can take advantages of the promo prices offered on over a hundred selected items. The Lowest Price Guaranteed offer promises special prices on these items from 28th November 2016.
Online pre-booking duty free choices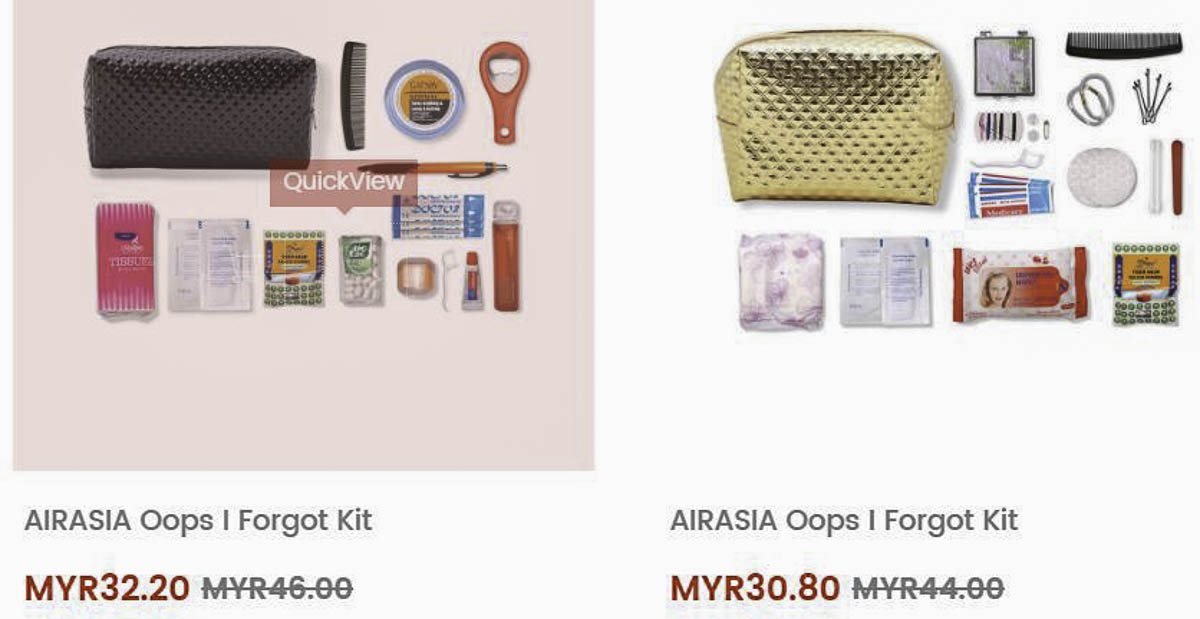 Looking through the items available on the BIG Duty Free website, there's a fair range of products across the range of consumer items – gifts, cosmetics, jewellery and electronics items included in the list, some with quite sizable discounts.
Unfortunately the items this writer most wanted to add to the cart were 'out of stock'. As the offer has just started at the time of writing, it is presumed that this issue will be addressed quickly to ensure there is sufficient stock for those passengers wanting to take advantage of the convenience and savings of pre-booking their purchases.
If the item you want is listed as out of stock, try again later, as you might be lucky the second time.
What's the advantage of booking online?
The main advantage (assuming the item you want is in stock) is that you can lock in your purchase at the offer price. This pricing may not be available if you wait until you are actually on board your flight, or they may not have stock at that time.
The other advantage is that your purchases will be delivered to your seat during your flight, which means you can rest and not have to watch for the cart coming by and hope they have what you want.
In addition to the promotional pricing, BIG members' purchases will earn them additional BIG points when they shop with BIG Duty Free online. BIG members will be entitled to 1 BIG Point for every MYR 2 spent on purchases made on the BIG Duty Free website.