If you've only got one day in Singapore, don't despair. There are lots of things to do, but if you want to take your time and enjoy one particular part of this vibrant city why not check out one of their museums or galleries. We've pulled up a few things to get you started and if all else fails, you can always sign up to a Singapore City Tour if you have an airport stopover of at least 6 hours.
If you've arrived at Changi Airport, the easiest way to get in to the city is by MRT. you can catch the train easily from either Terminal 2 or 3 as there are entrances from each. If you arrive into Terminal 1, catch the free skytrain to either T2 or T3.
National Gallery Singapore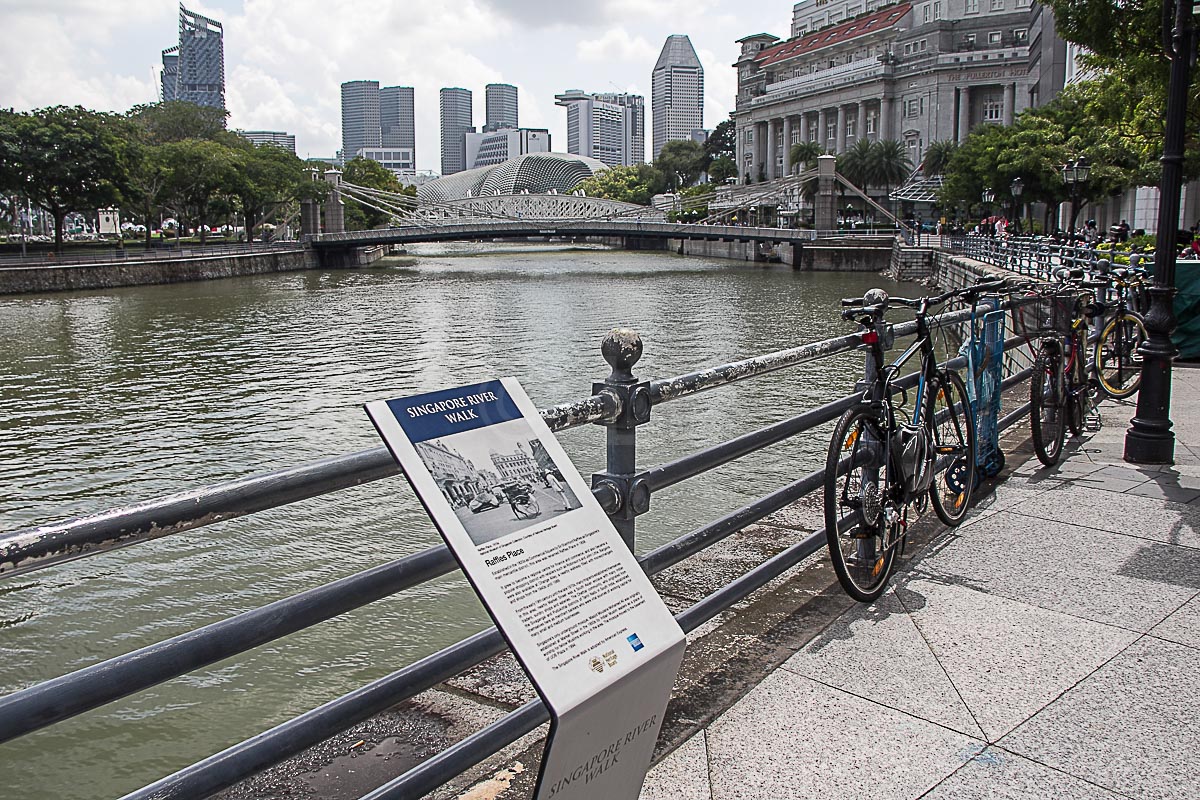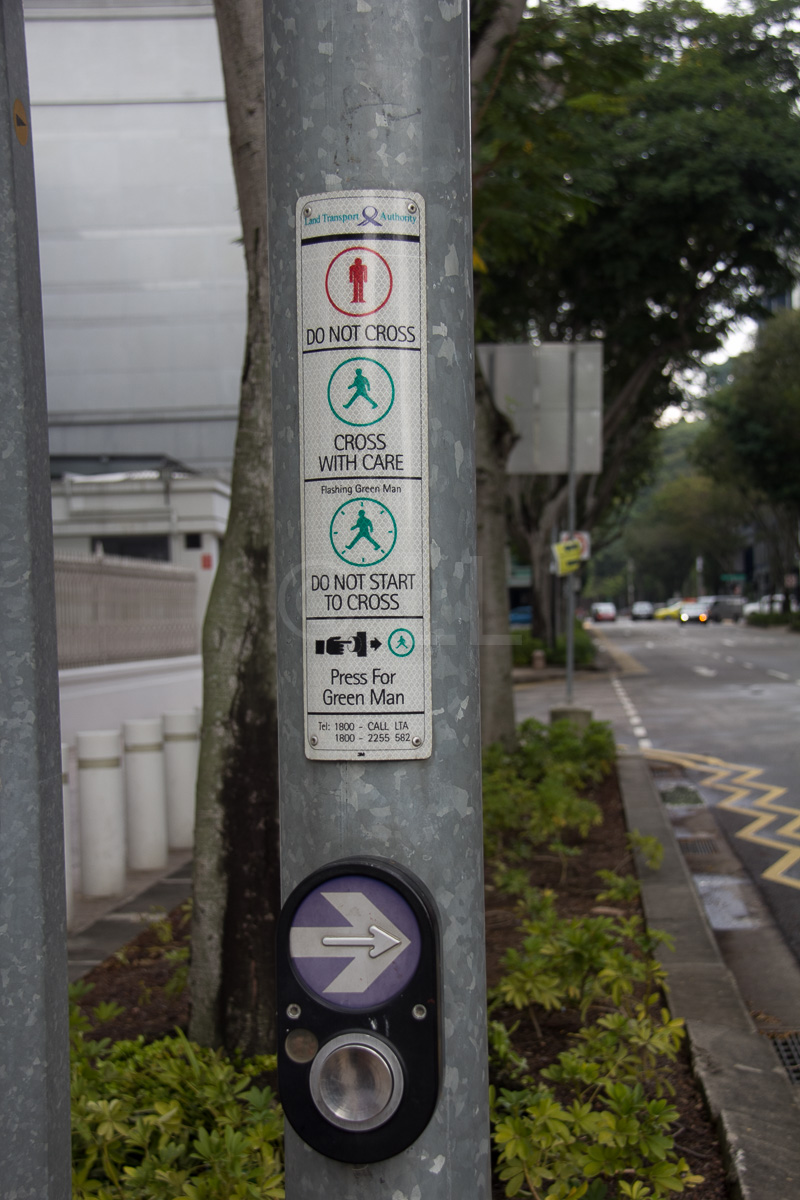 If you decide to catch the MRT the nearest station, you have three choices of stations nearby, each offering a different look at the city on the way. We opted to get off at Raffles Place as we wanted a money changer – there are lots in this area, and then a walk over the river, through Empress Place and via one of the Stamford Raffles Statues.
A word of warning – read the instructions near the pedestrian crossings. Unlike much of Asia, Singaporeans do follow the rules, so this is important!
In addition, there are more than 15 buses that you can take to the Gallery,  or if you prefer to travel by Taxi/Car – the Taxi stand and drop-off point is located at the Coleman Street entrance. This Link will give you more information.
Admission to The National Gallery is free for Singaporeans, but for other visitors, entry to the permanent exhibitions is SG$20, plus charges for any special exhibitions you may wish to visit.
Even if you don't want to admire the artwork, the buildings themselves are worth a look. Beautifully restored over four years , the former Supreme Court and City Hall have been connected to expand the space available for exhibitions and also to show off the architecture of the buildings. You can see where the Japanese surrendered at the end of the Second World War and a number of plaques describe other notable events important in the histories of both buildings.
Artworks are well presented with plenty of space to move around and enjoy the works. Artists representing a number of genre are shown and there are a number of works by local and other ASEAN artists.
Heavy rain forced a change of plans to visit the Art and Science Museum, so we checked out the food in the cafeteria on the Town Hall side of the building. We found the food light and tasty, a selective range covering salads, pasta and bread based choices that weren't too hard on the wallet.
Haji Lane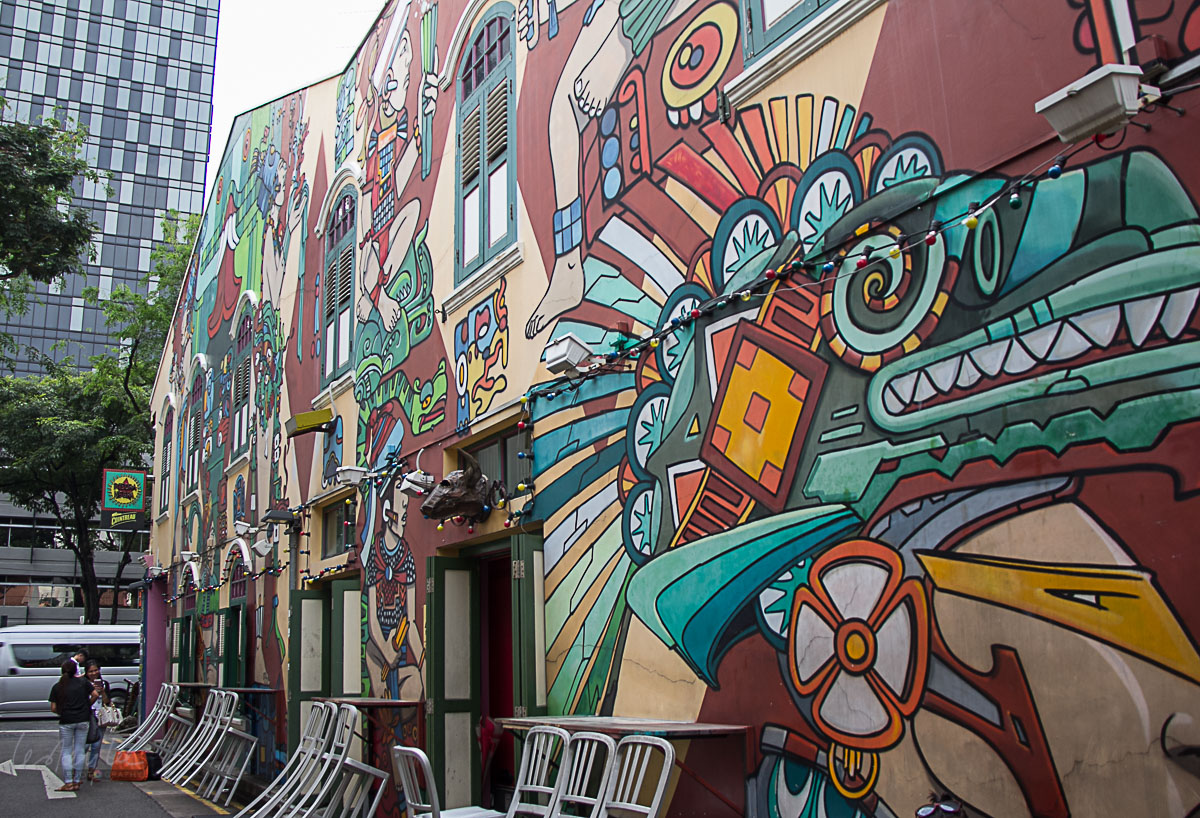 After the rain stopped, we headed off for Haji Lane. From the Gallery, walk along the covered walk to City Hall MRT Station and catch a train to Bugis Junction.
Exit on to Victoria St in the direction of Rochor Rd. Cross that and turn right after one more block, into Ophir Rd and then left into either Baghdad Rd or North Bridge Rd. Haji Lane is close to the Sultan Mosque.
This whole area is worth a wander, there's a very eclectic mix of food and other shops and you won't have any difficulty finding a place to stop for a drink or meal and people watch. There's even a cat cafe on North Bridge Rd.
This whole large block with many smaller streets is worth a few hours to explore and you'll find some hidden gems a little bit different from what you'll see in the more touristy areas. If you don't want to walk back to Bugis Junction, Lavender is the next stop along the MRT line if you're heading back to the airport. It's not too far along Victoria St, heading North West.
What we didn't get to, but would have liked to add in….
Singapore Art Museum
The Singapore Art Museum (SAM) is located over two nearby sites the opposite direction along Victoria Road from Bugis Junction Station. They're open every day, including public holidays, from 10am to 7pm, and Fridays until 9pm. Singapore citizens and Permanent Residents get in free, everyone else pays SG$10. If you have supporting ID, Students over 6 and Senior Citizens over 60 pay SG$5.
The Art Museum has an excellent website, so check first to see what's on as they have a number of upcoming exhibitions as well as their permanent works.
Art Science Museum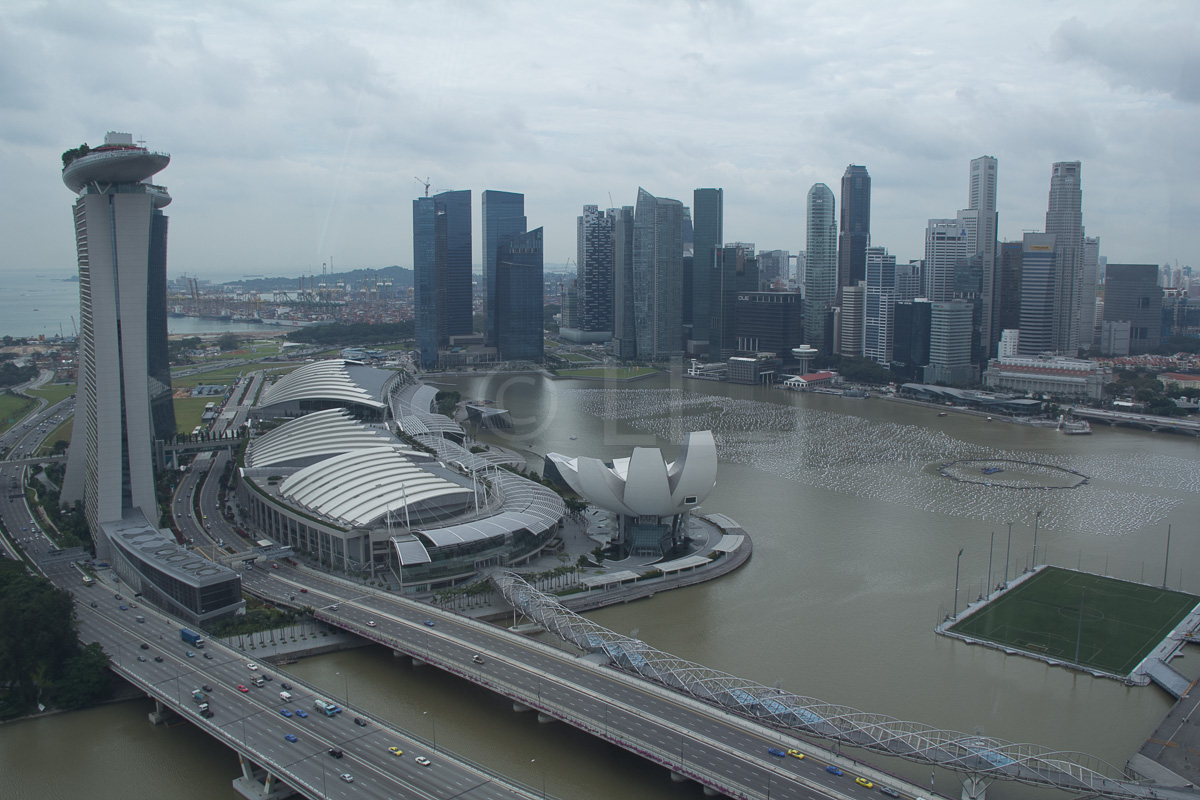 The distinctive building on the Marina Bay waterfront, in front of the Marina Bay Sands is the Art Science Museum. Easily accessible on foot via the equally distinctive Helix bridge or by public transport – the Bayfront Station (Circle Line) is a 10-minute walk away.
The museum offerings are as exciting as the building itself, with an exhibition of the works of Escher starting on the 24th September 2016. The Titanic Exhibition was hosted here a few years ago on its round the world journey and was one of the best exhibitions we've visited.
If you're around on a Thursday evening, they stay open later . There's Free admission, with a different programme every Thursday evening.
It's a good idea to purchase your tickets online as they have a lot of visitors and times based entry has been introduced since April 2016. Admission times: 10am, 11.30am, 1pm, 2.30pm, 4pm and 5.30pm  for last entry.
While you're in the area, why not view the city from the Sands SkyPark Observation Deck. The view is spectacular and different packages are available.
images ©ET