A new Train Schedule for KLIA Ekspres Services is now in effect from 1st June 2020. This new train schedule replaces the earlier timetable and will apply for the remainder of the Conditional Movement Control Order (CMCO).
Operator of KLIA Ekspres, Express Rail Link Sdn Bhd (ERL) has made the changes to operations hours period to suit the current passenger loads. KLIA Ekspres and KLIA Transit are currently being operated as a combined service from 6:00 am to 11:10 pm every day.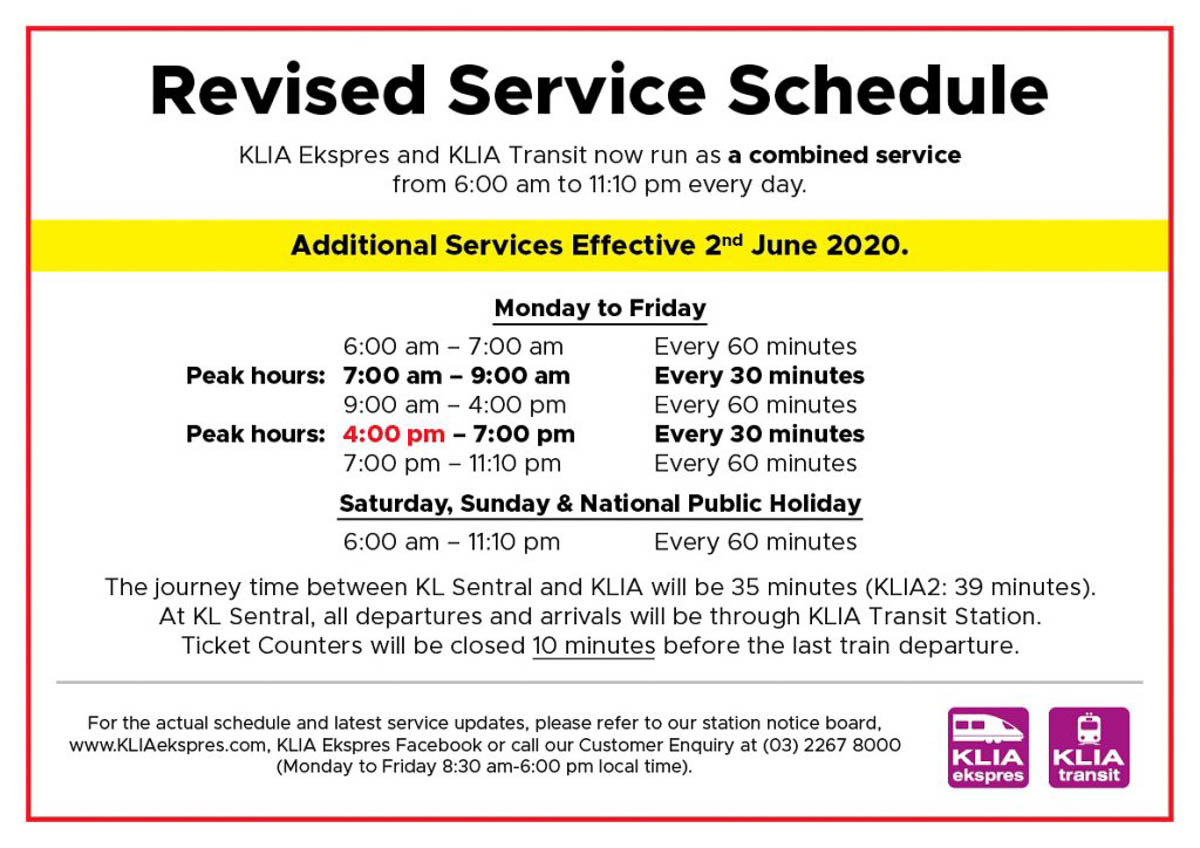 KLIA Ekspres Services: Please note
There will be NO train services before 6:00 am and after the last train departure at 11:10 pm.
Revisions to the schedule will reflect any changers in  passenger ridership. All new schedule will be published prior to implementation, following consultation with and approval from the relevant authorities.
Please click here for the the revised train schedule.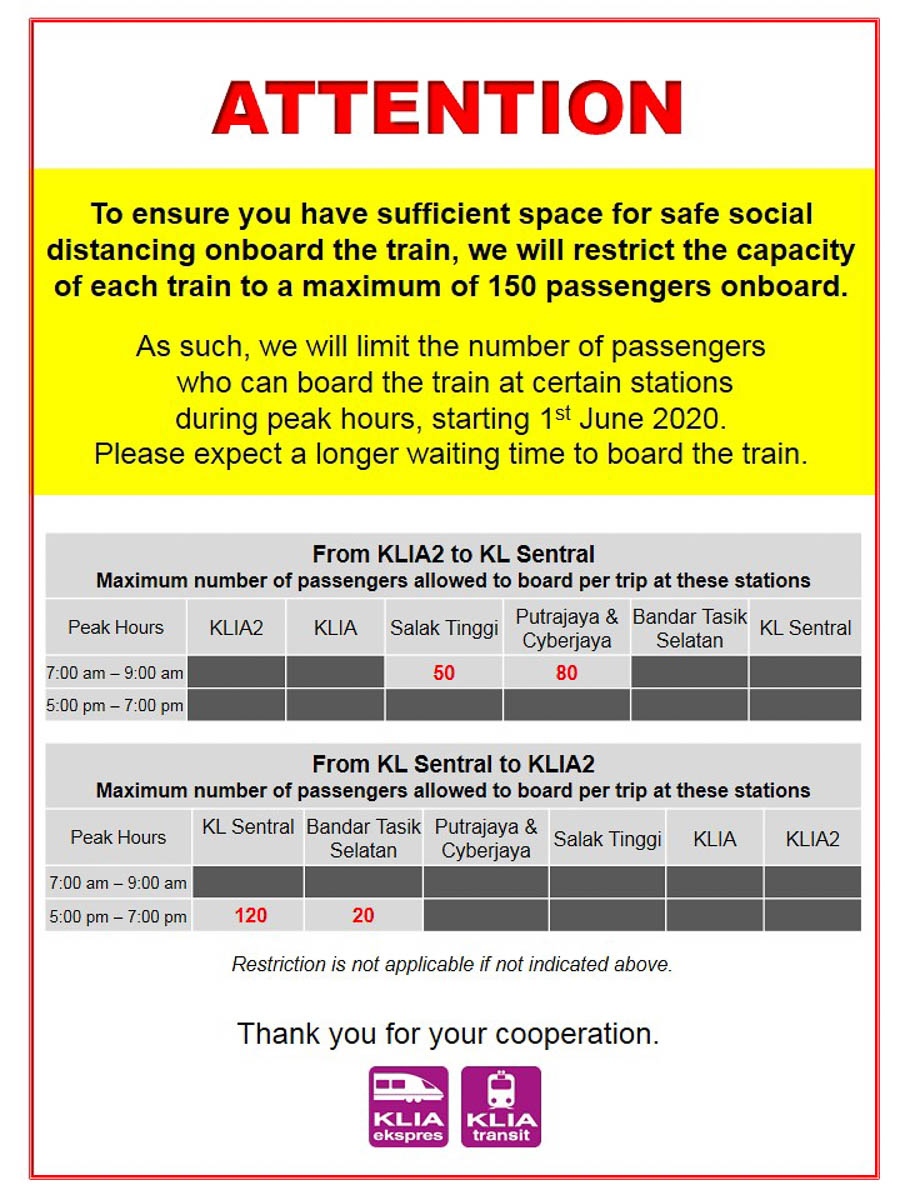 Travelling Safely During The MCO Period
For passenger safety, the Transport Ministry requires rail operators to check passengers' temperature before allowing entry to the train station.
Please note that
Any passenger whose body temperature is 37.5⁰C or higher will be denied entry.
All passengers are must wear a mask at all times when using the train service.
For more information, check out our earlier article here.